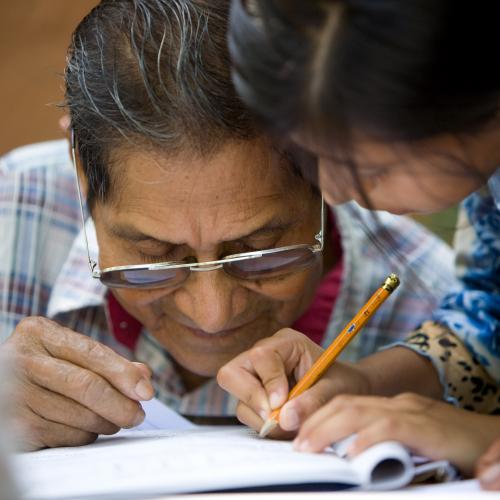 Learning to Read the Word
New structure, methodology is explored for Partners in Mission adult literacy program.
It is estimated that 750 million people worldwide are illiterate. For nearly two decades the North American Division has sponsored adult literacy initiatives through its Partners in Mission program with sister divisions and mission fields. The partnerships have given more than 180,000 adults the gift of literacy.
READ MORE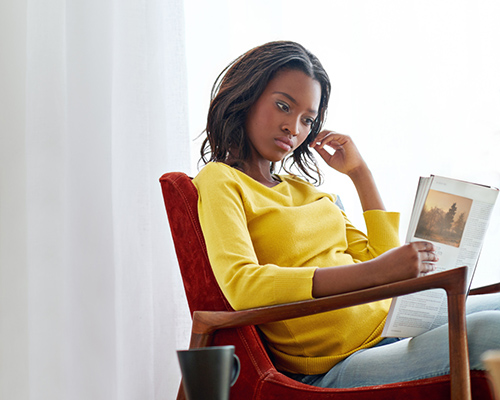 When Stephanie Seay and "Christine" met more than 20 years ago on the job at an Atlanta nursing home, they were young, single, and relatively carefree. They became fast friends. Seay, the facility's bookkeeper, was a practicing Christian, and Christine, the social activities assistant, was not. Marriage, children, and age rolled in and Christine began wondering about Christ, shared Seay. That's when Seay sent her Message magazine.
---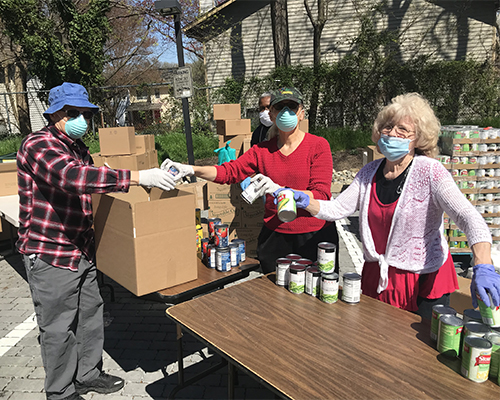 While society at large has taken a metaphorical detour in terms of its normal operation with the closing of businesses and schools, the needs of the marginalized remain — many are still without homes and/or jobs, require medical attention aside from care related to COVID-19, or need food and supplies for their families. Here are glimpses into three services operating within the North American Division that have remained committed to serving the disenfranchised population in their communities as they face daily evolving challenges and the potential dangers presented by the coronavirus disease.
---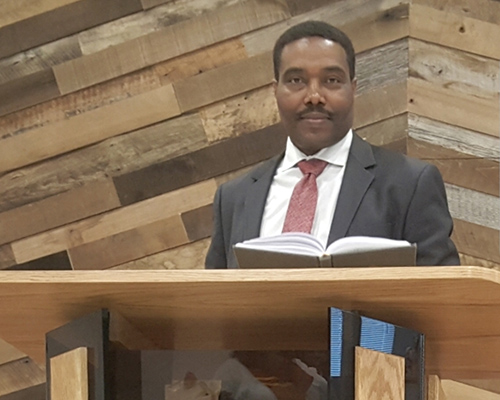 Even before his state issued a stay-at-home order to curb the spread of COVID-19, Desta Gelgelu, an economics professor, church planter, and pastor of the Oromo Seventh-day Adventist Church in Minneapolis, Minnesota, called his conference executive secretary for advice. Decisive action by local church leaders had an unexpected result — and blessing.
---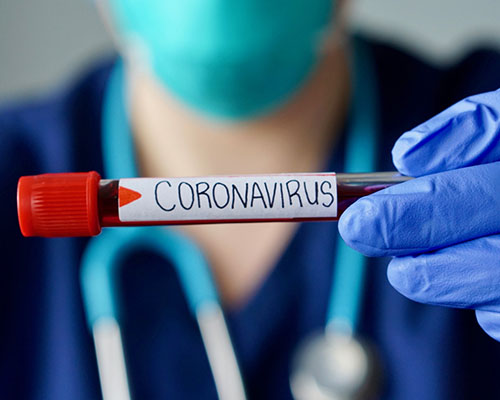 According to the World Health Organization, the United States has 140,640 confirmed cases of COVID-19 disease as of March 31, 2020. Canada has 6,317, Bermuda has 22, and Guam has 58. I can only imagine the turmoil in the lives of those who have been affected directly because they or a family member are or have been sick. And it is concerning to know that all of us are at risk. This hit home when I was under voluntary quarantine after returning from a conference.
---