Adventist Giving Announces Launch of Mobile App
Both Apple (iOS) and Android platforms supported with the new application.
For members of the Adventist Church in North America, giving tithes and offerings on digital platforms — especially smartphones — recently got much easier with the launch of the Adventist Giving mobile apps for both Apple (iOS) and Android devices. Members can search "Adventist Giving" in the respective application stores to find the apps.
READ MORE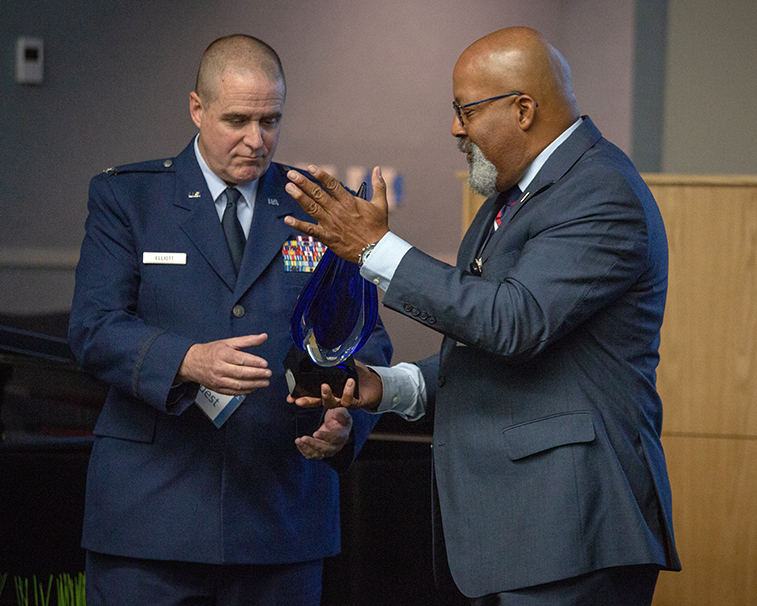 Adventist Chaplaincy Ministries of the North American Division recognized Chaplain John Elliott of the United States Air Force on July 3, 2019, for his recent promotion to colonel. He is only the second Seventh-day Adventist Air Force chaplain to achieve the rank — the first was Chaplain David Buttrick, who was promoted in 2017. 
---
April 2019 was Mike Tucker's fifteenth anniversary with Faith For Today. The current speaker/director of this media ministry writes, "July 2019 marks 45 years of ministry for me. What a blessing it has been for me to do work I love for a God I adore. Not long ago I asked the Faith For Today Executive Committee to start the process of transitioning the ministry for new leadership."
---
On Sabbath, June 8, Jefferson City mayor Carrie Tergin stopped by the 2019 Iowa-Missouri Camp Meeting in Centralia, Missouri, to express her thanks for recent disaster relief efforts Adventists have undertaken in and around the city. Tornadoes tore through the Jefferson City community on May 22, 2019.
---
The North American Division recently released its first comprehensive guide to search engine optimization for ministries. The Search Engine Optimization Guidebook is designed to help Seventh-day Adventist entities evangelize online through effective content creation, website ranking best practices, and reputation management.
---