2019 Pathfinder Bible Experience Turnout and Support Stuns Youth Leaders
During an Oshkosh year, clubs show outstanding commitment to studying the Bible.
The 2019 Pathfinder Bible Experience (PBE) Division Finals on April 26-27 drew a record-breaking 210 teams to Rockford, Illinois, located nearly 100 miles northwest of Chicago. This was the first time in PBE's history that more than 200 teams participated in the division level testing. Approximately 3,500 people filled the sports complex of the Rockford Valley Community College, a number that shocked organizers.
Click Here To Read More
News & Events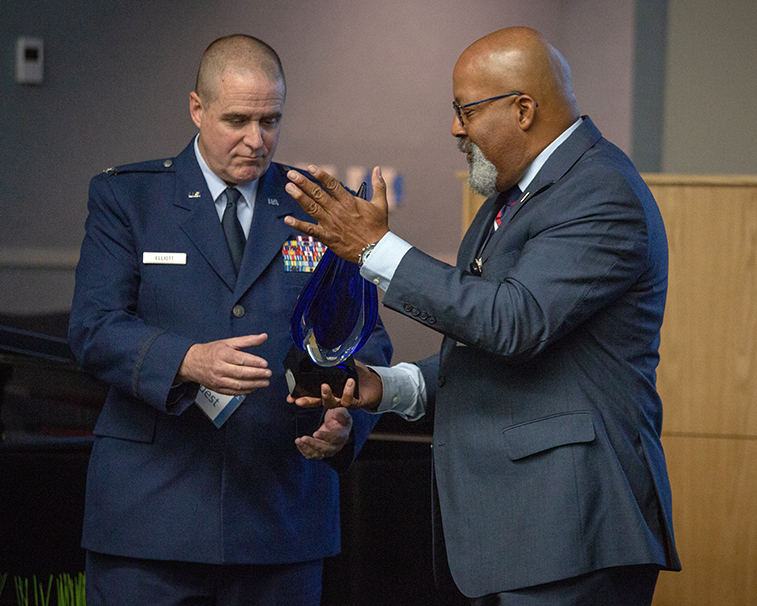 Adventist Chaplaincy Ministries of the North American Division recognized Chaplain John Elliott of the United States Air Force on July 3, 2019, for his recent promotion to colonel. He is only the second Seventh-day Adventist Air Force chaplain to achieve the rank — the first was Chaplain David Buttrick, who was promoted in 2017. 
April 2019 was Mike Tucker's fifteenth anniversary with Faith For Today. The current speaker/director of this media ministry writes, "July 2019 marks 45 years of ministry for me. What a blessing it has been for me to do work I love for a God I adore. Not long ago I asked the Faith For Today Executive Committee to start the process of transitioning the ministry for new leadership."
On Sabbath, June 8, Jefferson City mayor Carrie Tergin stopped by the 2019 Iowa-Missouri Camp Meeting in Centralia, Missouri, to express her thanks for recent disaster relief efforts Adventists have undertaken in and around the city. Tornadoes tore through the Jefferson City community on May 22, 2019.
The North American Division recently released its first comprehensive guide to search engine optimization for ministries. The Search Engine Optimization Guidebook is designed to help Seventh-day Adventist entities evangelize online through effective content creation, website ranking best practices, and reputation management.
NAD Newspoints E-Newsletter
In telling the Adventist story in the North American Division, Adventist Journey magazine has been designed to encourage all of us to follow our Lord on the path that He's laid before us. While we all have unique experiences in life, as we follow Jesus all our paths merge into His. Click here for all the NAD's Adventist Journey editions. Catch up on your AJ reading, and watch our video cover stories through the link appearing on the magazine's table of contents (p.3).
North American Division Interactive Map