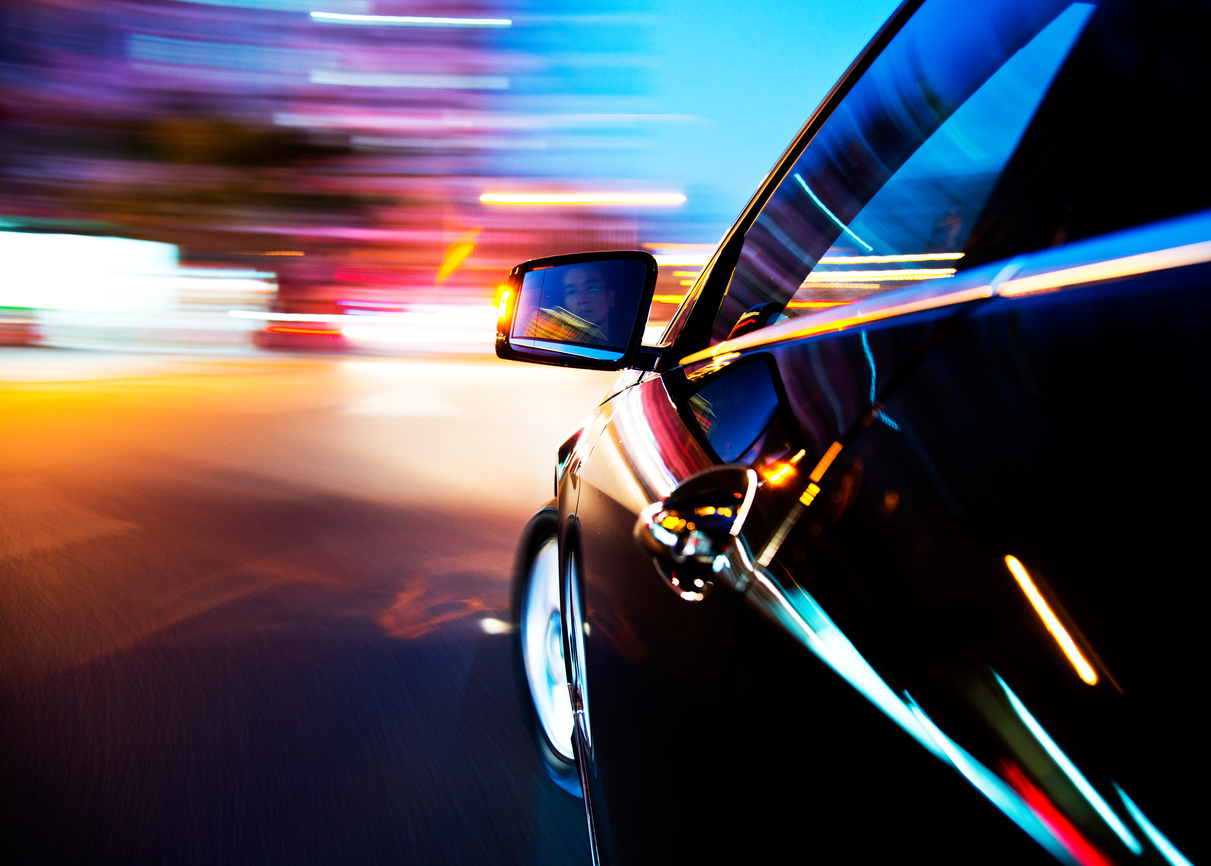 When I turned 16, I got my driver's license, and I was free. Free, except that we only had one car in my household.
During the summer, I would get the car but my dad, who worked the 3:30 to 11:30 p.m. shift, would say two things: "Be back by 3, and don't bring the car empty."
I figured that Dad only needed 15 minutes to get to work so I'd come back at 3:15—and of course he'd have to stop and get gas, which made him late for work. Finally, my dad said, "Listen, son, you're on punishment, one month."
I remembered that I had invited a young woman out for dinner. She had finally said yes, so I pleaded, "Dad, listen, I know I'm on punishment, but can I borrow the car tonight?"
And Dad said, "Son, you're on punishment."
I took a deep breath. I inhaled and expanded my chest, and used my deepest bass voice: "Dad, I need to use the car."
But my dad expanded his chest, used his deepest voice, and said, "Son, I said you're on punishment."
My dad was lying in bed, shoes off, shirt off, with the keys on the dresser. Dad is in the bed, keys on the dresser. I made a mental calculation. Can I grab the keys and get out the door before Dad can get up out of the bed?
I grabbed the keys off the dresser, turned around, and ran out of the house through the living room, jumped over the fence, down the sidewalk, and out to the car. Dad was right behind me. Barefooted, no shirt on. He was coming around the fence, and I was in the car. I started it, pressed the accelerator, threw it in reverse, and burned rubber going backward down the street. And my dad ran behind me, trying to catch me, his son, in his car. Neighbors came out of their houses, tires were squealing.
I picked up my date and later told her what had happened. She said, "Boy, you crazy. Take me home, tell Mr. Bryant I didn't know anything about it. Tell him I'm sorry. You just tell him this is you."
The weight of what I'd done hit me. I drove past the house and kept going. I thought about leaving home. My dad had forearms like Popeye.
I reached into my pocket to see how much money I had to run away: $12. And so I went back to the house. It was now 12:30 a.m., and the house was dark.
I wondered if someone might have left the back window open where I slept. It was open about a third. Relieved, I carefully and quietly climbed in, watching for Dad. He wasn't there. I got into bed, managed to go to sleep.
I dreaded breakfast, but went and sat down with my seven brothers and sisters. Dad came in and sat next to me. Breakfast came and went. Dad didn't say anything. The day came and went. Dad didn't say anything. The weekend went, Dad still didn't say anything. The month came and went. Dad didn't say anything.
I went to Oakwood. Dad didn't say anything about that night. Graduated from Oakwood. Dad didn't say anything, I didn't say anything. I became a pastor. Dad didn't say anything. And I was tempted to bring it up, but I didn't.
It was at Thanksgiving dinner that I finally had the courage, some 10 years later, to bring it up. I said, "Dad, I want to talk to you about something."
He said, "Just lay it on me." And he chuckled as though he'd been waiting for me to bring this up.
 "Remember that time I got the car and took it?" I asked. "Dad, why didn't you ever say anything to me?"
He answered, "Because I know you. I know you so well that I knew that it was a struggle for you to come back home that night. I knew you were prideful. I knew you were arrogant, and I was praying after you drove out into the street. I went and prayed, 'I hope my son comes back home tonight.'"
When my daddy said that, there was something in me that broke, that took away that prideful, arrogant spirit. I asked about the window, which I hadn't left open.
"You haven't figured that out? I went to the room and opened the window to give you a way back in."
When I think about what God does for you and for me, summed up in Isaiah 53, there's something in me that breaks.
And it needs to be broken every day. With my pride, I've injured people. And they've injured me. And I know that I have "injured" God. And yet, God's arms are wide open.
God says, "I know you messed up. I know you've been the way you've been. But I'm still after you. I'm still seeking you, trying to get you home."
There's something about beholding God's love and what God does for us that breaks us anew, and that's why, every morning, we should go back to that same plea to be broken again and say, "Lord, more than anything today, I want to be like you."
God is in the business of transforming each of us, but He only can do it by us keeping our eyes fixed on Him. And just as surely as my dad submitted himself for his son, my Heavenly Father submitted Himself for His children.
God wants to transform us. He knows we can't do it by ourselves. He says, "Watch me. Look at what I've done, and it will literally transform you. You have a way back in."
— G. Alexander Bryant is the executive secretary for the North American Division.