On April 20, 2023, several Adventist publications based in North America received recognition for their work in a variety of categories at the Associated Church Press (ACP)* "Best of the Church Press" awards held in Chicago, Illinois, as part of the organization's annual convention. Winners in 78 categories — representing 58 organizations and 728 entries — highlighted the best of faith-based journalism produced in 2022.
Eighteen awards total, ranking at honorable mention (third place), award of merit (second place), or award of excellence (first place), were earned by five different Adventist publications in a broad range of categories. These include the Lake Union Herald, Canadian Adventist Messenger, NAD NewsPoints, Ministry magazine, and Spectrum: Journal of the Association of Adventist Forums.
Honors in writing categories included news reporting, science, interview, biographical profile, scholarly article, service journalism, and devotional/inspirational. Visual communications awards were designated for magazine design entire issue and news story video. In the marketing and public relations category, awards were earned for annual report and event promotion/marketing campaign. Awards in the overall "best in class" were received in three categories: social media presence, news service, and seminary publication of journal categories.
In the North American Division
Several union and division level communication entities that call the NAD home received awards; and one NAD Adventist media ministry director garnered a writing award for an article published in the General Conference publication Ministry magazine.
The Lake Union Herald, produced for the Lake Union Conference, received three awards. "We're grateful for the validation of our efforts to present excellence, which is what God expects," says Debbie Michel, Lake Union Herald editor. "And, as we continue to strive higher in our mission of 'Telling the Stories of What God is Doing in the Lives of His People,' it's especially exciting to know that all these award recipients are youth and young adults who are at the forefront in telling stories, mainly about our older members, ensuring the full participation of God's church family."
The Canadian Adventist Messenger, produced for the Seventh-day Adventist Church in Canada (SDACC), received three awards, including one award of excellence, given to "Messenger Sneak Peek Videos," by Evaldo Vicente, Messenger editor and communication director for the SDACC, and Adrianna Lewis, administrative assistant, and ads and circulation manager. These short videos appear on Instagram and Facebook and highlight what readers can expect in the pages of the Messenger, and more. The judges described the social media video series as one that showed "good production progression with increasingly better audio and [video] quality deserving of the top award."
"Attending the ACP convention in person gave me the opportunity to connect with Christian editors, publishers, and communicators from across North America," said Vicente. "As a bonus, the Messenger was granted three awards, which goes on to show how dedicated, professional, and committed our team is to its mission. We are blessed that we can speak to more than 20,000 households coast to coast and into the far north on a monthly basis, telling the story of the Seventh-day Adventist Church in Canada."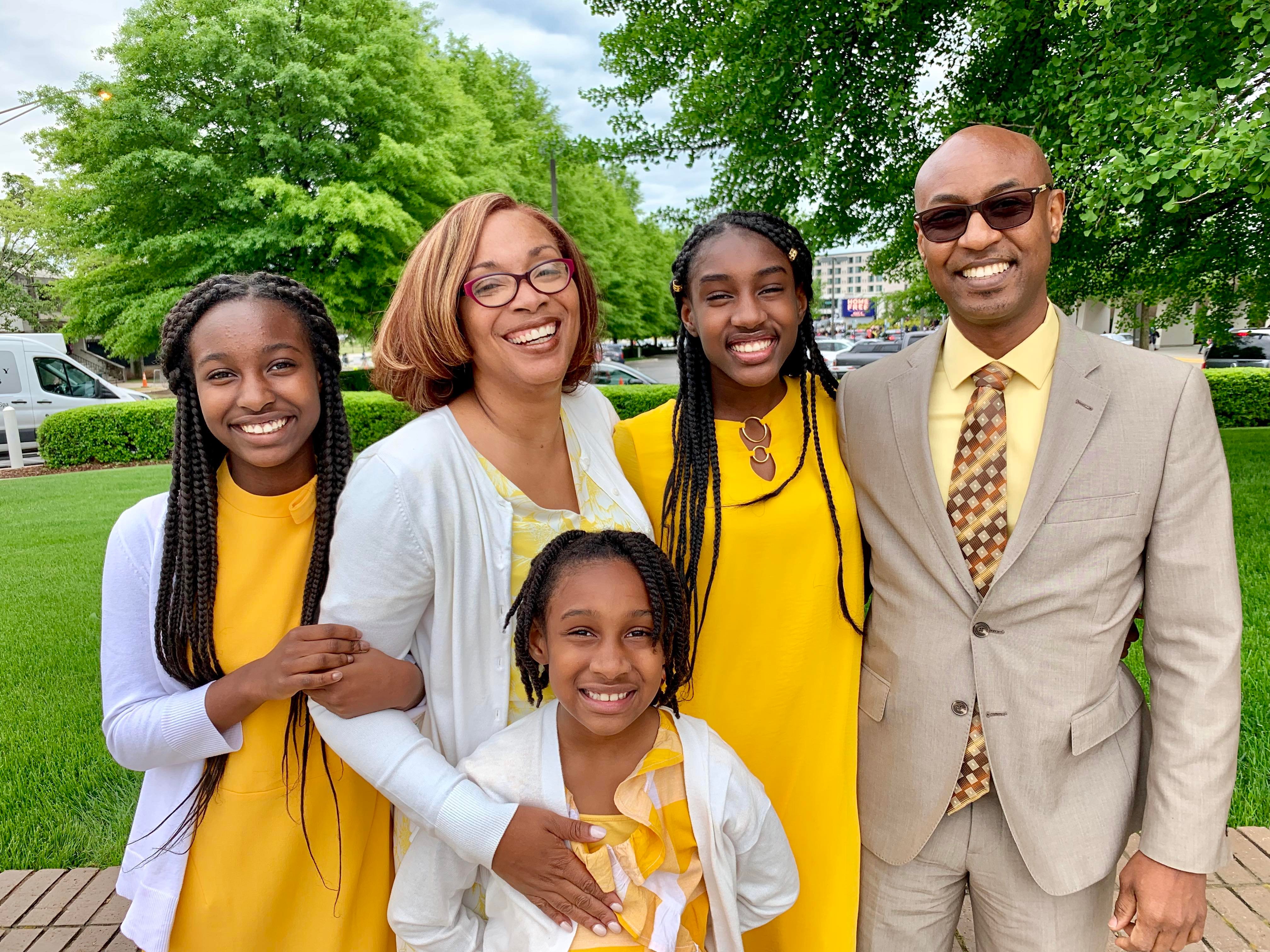 NAD NewsPoints garnered five awards with two awards of excellence. One award of excellence went to the interview "Making a Difference for Mothers and Babies" by Kimberly Luste Maran, director of Communication for the North American Division and editor of NewsPoints, with Lisa Krueger, a writer from Silver Spring, Maryland. The judge remarked on the importance of the topic and the incredible story, saying, "This is one of the most inspirational interviews I have read."
The second award of excellence was given for the news video story "Oakwood Adventist Academy Basketball Stands for Faith." On this project, Mark Comberiate and Andrew Ashley served as the video producers and directors; Maran and Julio Muñoz, NAD associate director of communication and Sonscreen Film Festival executive director served as producers.
The other awards garnered by NAD include one award of merit and two honorable mentions. The award of merit was given to NAD NewsPoints for "news service" while the honorable mentions went to NAD NewsPoints for "2022 NAD Year-End Meeting" annual report (Maran, Muñoz, Christelle Agboka, Becky St. Clair, Heidi Straw Carmago, Pieter Damsteegt, Nick Wolfer, and Georgia Damsteegt) and short format local news reporting for "Creator God and the Gift of Shoes," by Rachel Scribner.
"We managed, by the grace of God, to produce high-quality material for our Adventist members of North America, with a reduced staff and help along the way — working on these projects was truly a team effort and I'm grateful for each person's contributions," said Maran. "It is rewarding to be recognized in this way by the Associated Church Press."
The article "Rest and Righteousness: Grace a Lot or Grace Alone?" written by Dr. Elizabeth Viera Talbot, speaker/director of the Jesus 101 Biblical Institute, was awarded an award of merit. The article was originally published in Ministry magazine as a transcript of part of Talbot's lecture to all NAD ministerial directors on the topic of righteousness by faith and the Sabbath. It received this award in the category for scholarly article.
*The Associated Church Press, which began as the Editorial Council of the Religious Press in 1916, is a North American professional organization brought together by a common commitment to excellence in journalism as a means to describe, reflect, and support the life of faith and the Christian community.