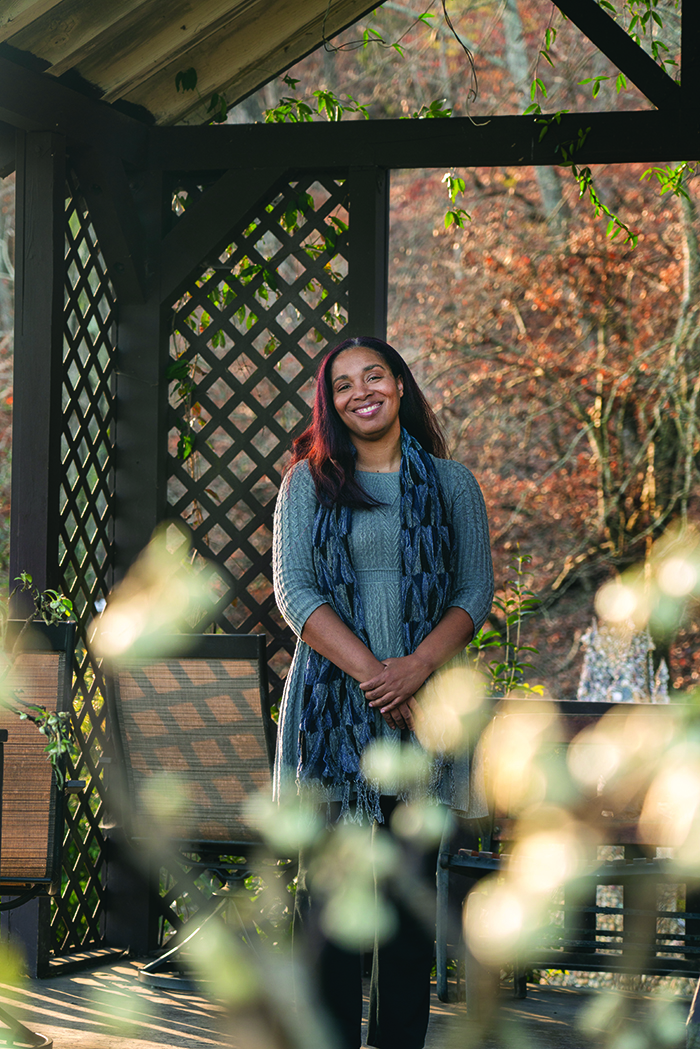 From a humble beginning in the small city of Camden, New Jersey, to serving as the senior vice president for maternal/child health impact at the national organization of March of Dimes, Zsakeba Watkins Henderson, M.D., recognizes how her mother's vision and sacrifice, God's faithfulness, and the generosity of others has brought her to this position, which affords her the opportunity to help make a critical difference in the lives of mothers and babies.
Henderson says, "I love how my title contains the word 'impact,' because that is exactly what I want to do, and I'm praying for God to help me to do what has impact. With God's help I want to have even the smallest impact on helping to reduce the deaths and morbidity that we see affecting moms in our country."
"It's surprising, and actually unacceptable, to realize that our country has one of the most expensive health-care systems in the world, but we have the worst outcomes for moms and babies among developed nations. It's the least safe among countries that have the type of resources we have for moms and babies," she adds.
Growing Up
Born to a young, single Seventh-day Adventist mother, Henderson grew up surrounded by her grandparents, aunts, uncles, and cousins. While her mom left the church for a time, Henderson was aware of the church, and as she started middle school, her mom enrolled her in a Seventh-day Adventist school, Delaware Valley Junior Academy. It was also at this time that her mother recommitted her life to God.
Henderson says, "My mom realized that there were certain gifts that her little daughter had been blessed with, and that she would do well in school and achieve things that were different from what others in our family had done."
Because of financial difficulties, Henderson returned to public school for one year before being able to go to Prescott Adventist School in Cherry Hill, New Jersey. To help with transportation while her mom worked, the Luste family would take her to school. And her teacher, Mrs. Maggie Jones, would find jobs for Henderson to do to help with expenses.
"During that year I went to academy day at Pine Forge Adventist Academy," says Henderson. She knew it was beyond her family's financial ability, but God made a way for her to attend.
"God made a way every year, even when we clearly didn't have the resources," she says. There were times when people anonymously contributed to her bill, and the most memorable one was in her senior year.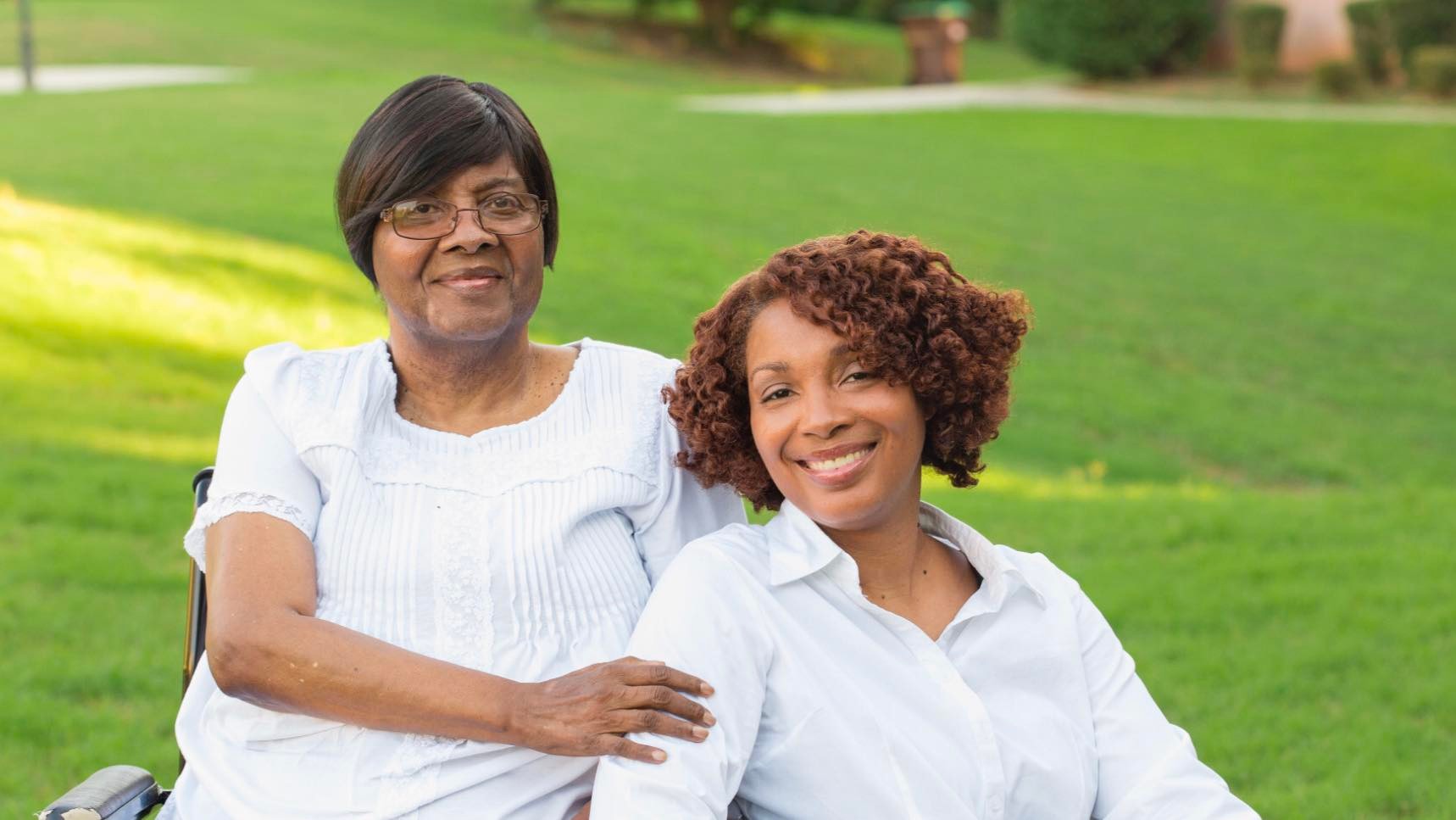 "I was valedictorian of my class; however, since my bill wasn't paid for, I wasn't going to be able to graduate," Henderson explains. But before her mom could bring her home from the school, Henderson received a call from the school saying that the bill had been paid, making it possible for her to graduate. "I'm so very grateful that God not only allowed me to stay in school but helped to grow my faith during that period, showing me that He can do anything with the little that we might have," she says.
After Henderson graduated from Pine Forge Adventist Academy, she wanted to go to Oakwood College (now Oakwood University). But as before, she wondered, Would there be money to pay for it?
That's when the same couple who had paid off the academy bill balance, Alvin and Gloria Singleton, came forward to make it possible for Henderson to attend Oakwood. She says, "It was not only my tuition: If I needed a dress, if I needed a flight to come home, they helped me. Without these people, and others who helped me along the way, I wouldn't have been able to make it."
Continuing Education
At Oakwood, Henderson chose premed. Upon finishing her degree, she applied to a number of medical schools—and was accepted into all of them. "I never would have thought I would apply to places like Harvard and Yale and Johns Hopkins, Temple University, Loma Linda University, and get accepted to all of those schools. It was just overwhelming," she says.
In her essay during the application process, Henderson literally poured out her life story, talking about her humble beginnings and her aspirations to do something great while having so little. She shared about the struggle and sacrifice of her mom.
"I chose Harvard," Henderson says. "I had spent a summer at Harvard while in academy, doing research, invited there as a student from an underrepresented community. During that summer I met many amazing people at the school and the church, so I knew I would have a supportive community. It was a pivotal time, a time I realized I could do greater things than I had thought I could."
"While at Harvard, I was able to learn and work with other people with amazing talent; however, the thing I found most rewarding through my medical school experience was my church family," says Henderson. "Even when I was exhausted from my studies or had been at the hospital all night, I would be at church. The love and support from the church community got me through."
Johnathan, Henderson's boyfriend from Oakwood, who would later become her husband, was enrolled in medical school at Yale. Between the third and fourth years of medical school the couple got married.
"Our respective schools encouraged us to take a year abroad—to serve in Guatemala, applying what we had learned so far in medical school," shares Henderson. "There were so many ways we learned and grew that year, but for me, one thing emerged. Before going to Guatemala, I had been interested in the specialty of women's and infants' health. My heart was there because I was interested in the technical challenges of obstetrics and gynecology. The challenge of pregnancy, the challenge of helping two patients at once, mother and baby."
During their time in Guatemala the country was hit by Hurricane Mitch. Serving there through that crisis helped determine their career directions. Her husband is a family physician now as a result of his experience there, and Henderson's interest in helping mothers and babies was solidified as she helped there in the midst of that natural disaster.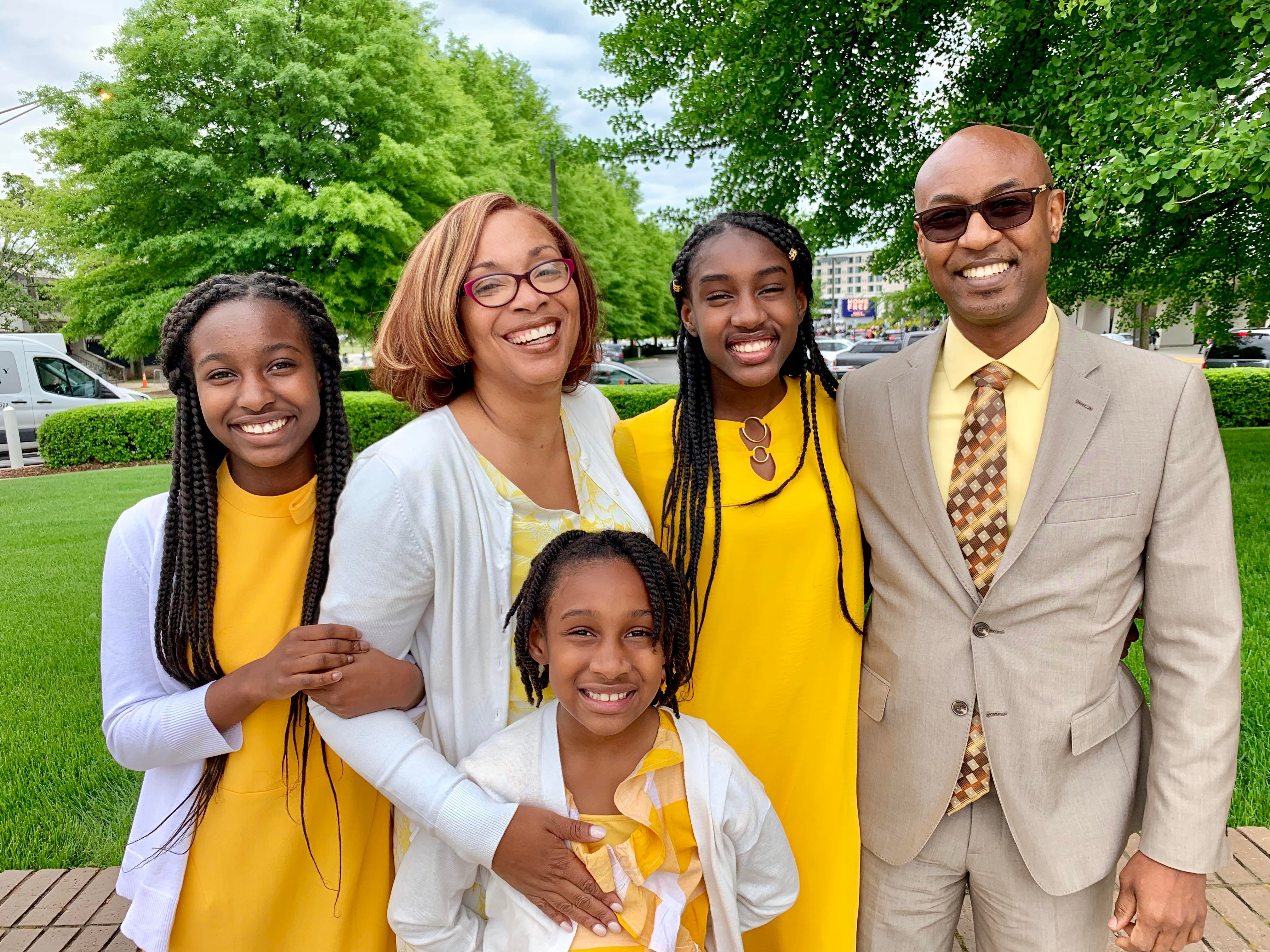 New Opportunities
Graduation day arrived, followed by residency. The Hendersons both did their residencies, with one staying at Harvard and the other nearby at Tufts University. Henderson found that along with the desire to help individual patients, she also had an interest in having a larger impact. This led her to enroll in a training program with the Centers for Disease Control and Prevention (CDC).
"I was an Epidemic Intelligence Service [EIS] worker. The EIS is the boots on the ground for our country, helping launch and administer various public health efforts," Henderson explains. "In addition to my work with mothers and babies, I was involved with population-based investigations and research for areas such as sexually transmitted diseases, including HIV. After my training, I knew I wanted to stay, to help our health-care systems and providers make the best decisions for patients. Typically a physician enters the EIS system through the Public Health Service or the Commissioned Corps. So I went through the whole process of applying to be a commissioned officer and was accepted." To determine which division a person will serve in, interviews are conducted, mostly on Sabbaths. Ultimately, Henderson was able to interview on a Sunday, but this meant that she could work only as a civilian instead of an officer.
When the two-year term ended, because of a hiring freeze, Henderson could only be hired as a trainee in a fellowship program instead of a full-time employee. Later Henderson was able to come on as a full-time employee and, despite the roadblocks, it was clear that this was the place for her.
"While I was at the CDC, I was able to develop and start a program known as the Perinatal Quality Improvement Program, which supported networks in states where leaders came together and worked collectively toward improving the health of mothers and babies in their state. With the development of this program, I believe God presented me with this opportunity and let me be where I could use my love and passion to really improve the care we provide for mothers and babies," says Henderson.
At the same time, though, Henderson felt she had reached a point where the program could continue to grow under a new person—and Henderson wanted to influence care in a clinical setting. To make a difference in that way, she would need to join an organization that could affect policy. Being a federal employee, she couldn't be engaged in policy, so she started looking. "I asked God for direction. And not just for my career, but also for my family, for help in raising three daughters, and being available to my family and my husband. During this time my mother passed away, so I was in the midst of grieving that loss."
A job opportunity from the March of Dimes came to her attention. "It was like the job was custom-made for me," she says. "It would expand my reach while utilizing my experience. I came into March of Dimes with the passion and burden on my heart to make life better for moms and babies in our country. People may not know this, but we're in the middle of a maternal and infant health crisis. Not necessarily by the sheer numbers, but when you think about who's dying, young, healthy moms, deaths that could potentially be preventable—it's such a huge loss. So my prayer to God has been If we can reduce the number of preventable deaths among moms in this country, even just by a fraction, that would be a huge impact."
She says, "My story is ongoing. I am so grateful that God blessed me with a mother who invested her all for me and sacrificed for me. She was my inspiration to do my best and to stay true to my relationship with God."
"In my Adventist journey, what has given me joy is the relationships that I have been able to develop and grow. There have been so many people that God has put in my path, and the richest part of my Adventist journey has been those relationships," shares Henderson.
"Sometimes I wonder, How did I get here? But I know how I got here. It is by God's blessing and by His leading. I struggle at times with worry and anxiety. Decisions at my job, at home, with my children. But I have found that the victory comes when I finally let go and let God. He has something for me to do. I continue to pray that He will give me the strength to do it."
— Kimberly Luste Maran is editor of Adventist Journey; Lisa Krueger writes from Silver Spring, Maryland.
What Is the March of Dimes?
According to their website (https://www.marchofdimes.org), March of Dimes leads the fight for the health of all moms and babies. They support research, lead programs, and provide education and advocacy so that every family can have the best possible start.
For 80 years March of Dimes has helped millions of babies survive and thrive. Now they're building on that legacy to level the playing field for all moms and babies, no matter their age, socioeconomic background, or demographics. They support moms throughout their pregnancy, even when things don't go according to plan. They advocate for policies that prioritize their health. They also pioneer research to find solutions to the biggest health threats to moms and babies.
What began with President Franklin D. Roosevelt's personal struggle with polio led to the creation of the National Foundation for Infantile Paralysis, better known as March of Dimes. The March of Dimes pioneered the vaccine research leading to the eradication of polio in the U.S., and then shifted focus to address some of the biggest health threats to moms and babies, with such innovations as folic acid, newborn screening, and surfactant therapy.
Educating medical professionals and the public about best practices; supporting lifesaving research; providing comfort and support to families in NICUs; and advocating for moms and babies are currently the main focuses of the March of Dimes. The work they do is made possible by the support of donors, partners, and friends.