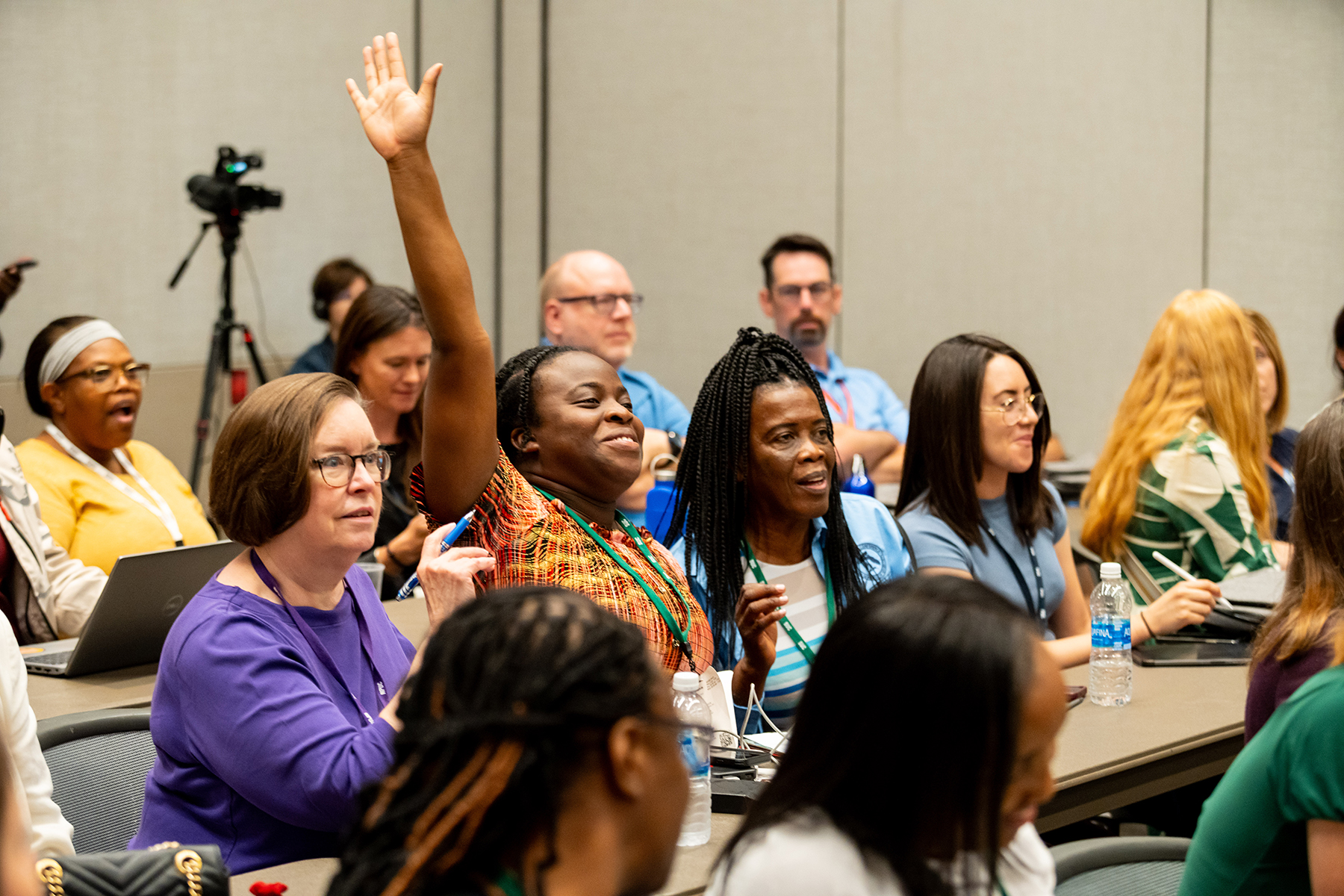 "We have to always be open [to] re-educating ourselves, reconfiguring and rethinking."
During the North American Division's 2023 Educators' Convention, held August 7-10 in Phoenix, Arizona, a participant in a seminar on the 21st-century challenges impacting educators highlighted continuous learning as the key to staying relevant amid technological advances, shifting societal and economic norms, and other changes. With 300 seminars spread across six breakout sessions, the convention underscored that the best educators are lifelong learners.
Attendees had a plethora of seminars at their disposal, encompassing best practices in pre-K-12 teaching, professional development, mental health, standards-based learning, innovation, risk management, marketing and recruitment, web-based accounting and student information systems, an early childhood educators' track, and more. At the heart of all seminars was preparing students for a life of eternal significance, per the theme "Something Better."
"I gained invaluable insights and inspiration for making my students' educational experience exciting and memorable, and [sharing] Jesus in all my lessons," said Akehil Johnson, a teacher at Ottawa Adventist School.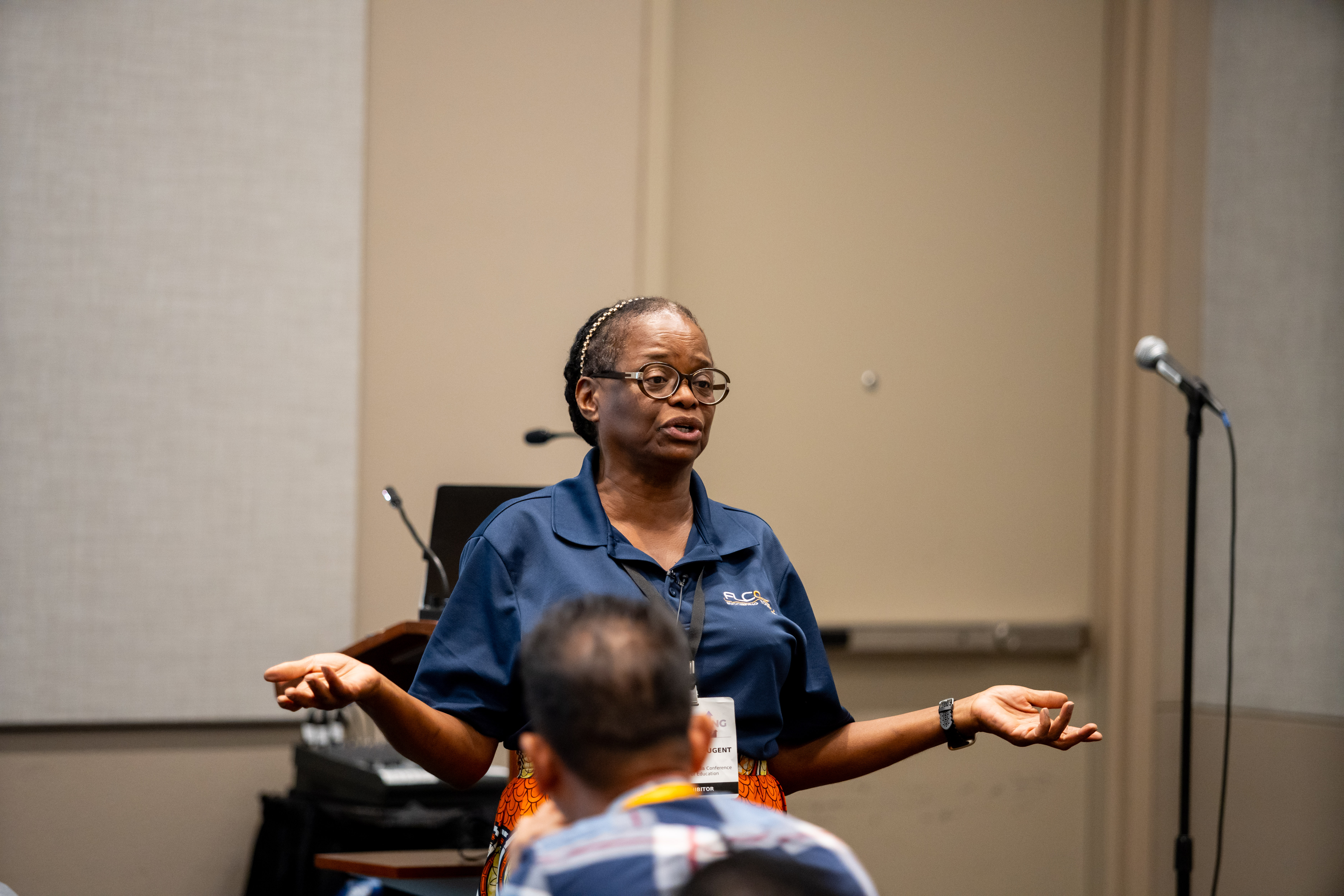 Multiple workshops covered innovations in teaching and learning, such as project-based learning and other student-centered approaches. Mike Harvey, Takoma Academy math teacher, appreciated a seminar on the flipped classroom, which entails students studying the lecture beforehand and using class time to apply concepts studied under a teacher's guidance. "You're helping kids in areas they really need," he said, vowing to transition his classes to this model.
Workshops such as "ChatGPT: 10+ Creative Classroom Applications," facilitated by Lorin Koch from Livingstone Adventist Academy, encouraged educators to embrace technology. Koch introduced AI text generators, such as ChatGPT, which generate human-like text in response to prompts. He suggested several classroom applications, such as brainstorming, finding resources, creating samples, grading, and outlining. He also recommended introducing students to ChatGPT, but requiring them to verify the originality of their work. Finally, Koch referred to a new Adventist Learning Community course — "Empowering Education with AI: Text and Image Generation Tools in the Classroom."
Other workshops promoted innovation via a paradigm shift. Rita Barrett, Portland Adventist Academy Spanish teacher, shared her evolution from traditional grammar-focused language teaching to brain-friendly techniques such as having students read and discuss novels at their comprehension level. Educators such as Spencerville Academy's Viara Levterova, who spoke on "Standards-based Learning (SBL) and the Foreign Language Classroom," similarly target communication as their end goal. Notably, several seminars covered SBL, itself a significant shift in Adventist education where educators set learning targets and then determine course content and delivery methods accordingly.
Barrett later affirmed the seminars for deepening the sense of camaraderie evident through the convention. "It's very difficult for world language teachers to find each other because we tend to be isolated, one teacher here, another there," she said. "So being here to help provide and participate in other world language sessions has been really good. I came here to find my people … and I have."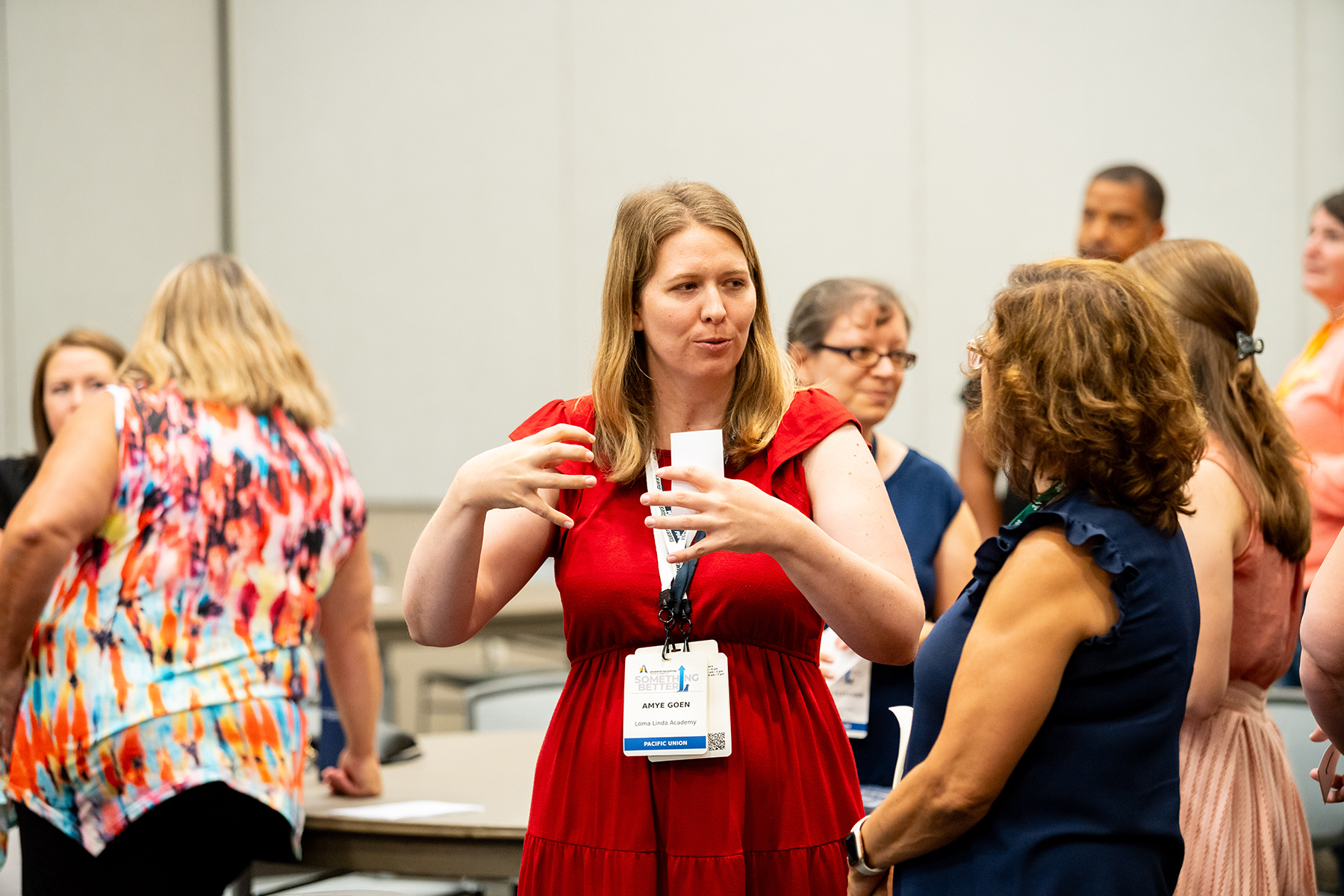 All week, presenters also affirmed Adventist education's mandate to address the whole student — mind, body, and spirit — particularly in a challenging context. In "An Overview on Youth Mental Health First Aid," Evelyn Sullivan, NAD Early Childhood Education director, and Janet Armstrong, Potomac Conference associate superintendent, introduced an eight-hour public education course training participants to recognize mental health challenges. "Mental health first aiders" do not diagnose or treat, they explained, but instead offer hope and point struggling individuals in the right direction. The presentation also stressed self-care for teachers and highlighted resources including the Mental Health First Aid website and the NAD Office of Education mental health website.
Sullivan and Armstrong facilitate the course for free, excluding material costs. Educators may also receive CPU credit through their unions. Sullivan concluded, "We believe, wholeheartedly, that treating [our] mental health is as important as taking care of our hearts [and] lungs. I'm so glad we're beginning to have this conversation."
Taught by Adam Brown, Kettering College's dean of student success, Christian Ledesma, AdventHealth University's recruitment manager, and Chuck Dart, Loma Linda University's associate dean of student affairs, "Is Adventist Education Still Worth It?" acknowledged declining enrollment at all levels. However, the presenters shared research indicating the attractive aspects of Adventist education for prospective students, especially non-Adventist academy graduates. These include a supportive environment, shared Christian beliefs and values, personalized attention from professors, and a reputation for high-quality education. They did note that reaching GenZs (individuals born from the mid-90s to 2015) can be complex due to faith, identity, and mental health challenges.
Brown ultimately urged all educators, whether recruiters, counselors, or teachers, to persevere in reaching this generation. "It's all about Jesus. Our mission is to grow the kingdom. We do that through education."
All seminars will be made available on the Adventist Learning Community.