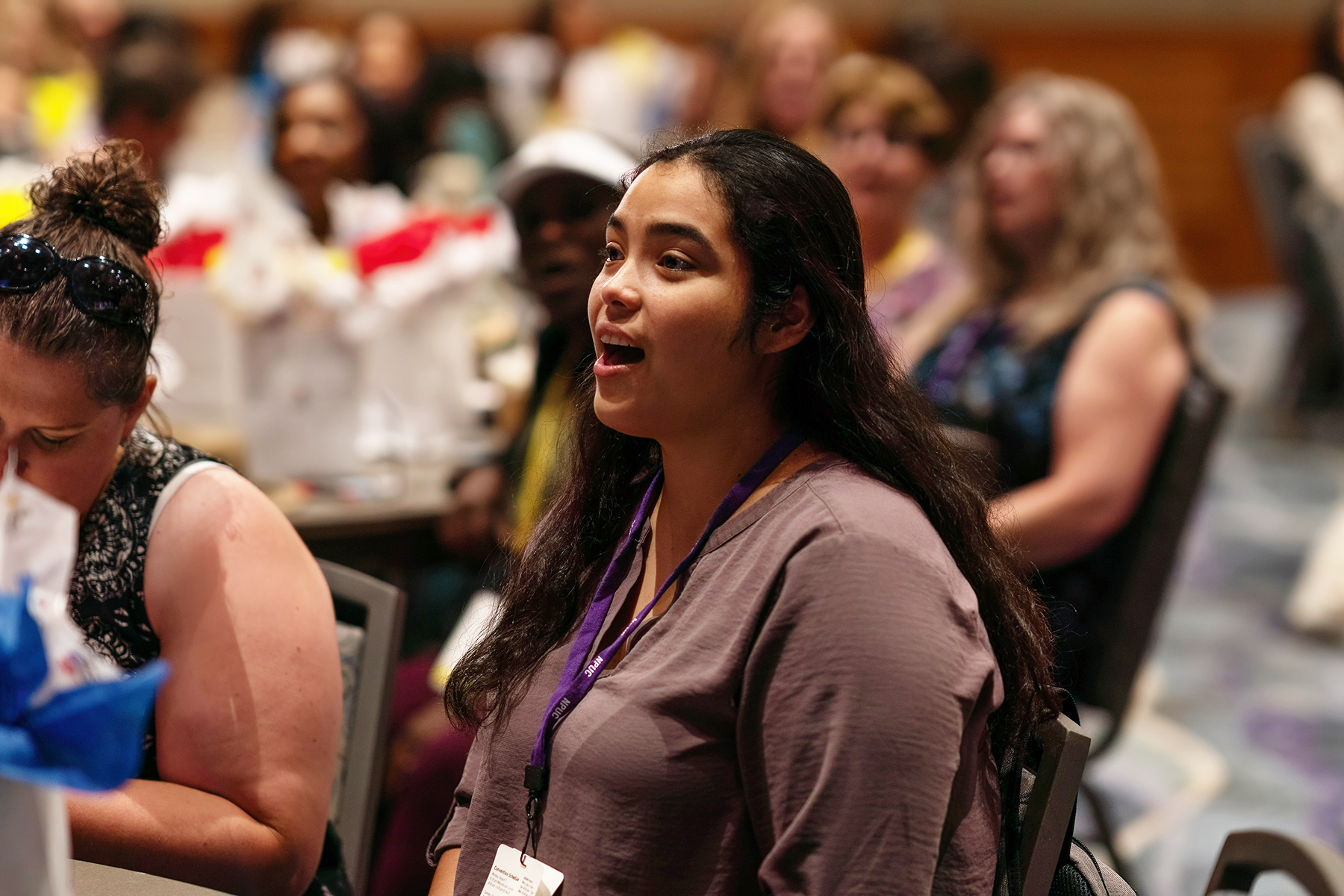 Strains of "Mary Had a Little Lamb" and "Skidamarink" welcomed 150 attendees to the Early Childhood Education (ECE) Gathering, Appreciating, and Promoting (GAP) launch session and luncheon, held on August 8, 2023. This event marked the start of the North American Division (NAD) education team's efforts to support and affirm those involved in educating children from birth to age five with an all-new, separate ECE track during its 2023 "Something Better" Educators' Convention.
The ECE track also encompassed several seminars and the introduction of a professional development program. It signified how far ECE has come within the NAD, transitioning in 2014 to an independent department with its own pedagogy led by Evelyn Sullivan, M.Ed.
"This is a convention within a convention. It's one of the most important things we're doing [this week]," said Arne Nielsen, NAD education director, during the luncheon event welcome on Aug. 8. He then praised participants for "creating a safe space engaging whole-child learning—physical, mental, spiritual, and social," asserting that "this is where it all begins in Adventist education."
Sullivan then led a rousing medley of "Jesus Loves the Little Children" and "O How I Love Jesus." This was one of many efforts by Sullivan and team, including gifts and bright, ECE-inspired décor, to make educators in early childhood centers or pre-kindergarten classrooms feel at home.
Kristy Conklin, ECE director of The Crayon Box Children's Learning Center, especially appreciated the fellowship, as her center is one of only three in the Lake Union Conference. "Any time I can be in the same room as other ECE directors and teachers, it is a wonderful experience!"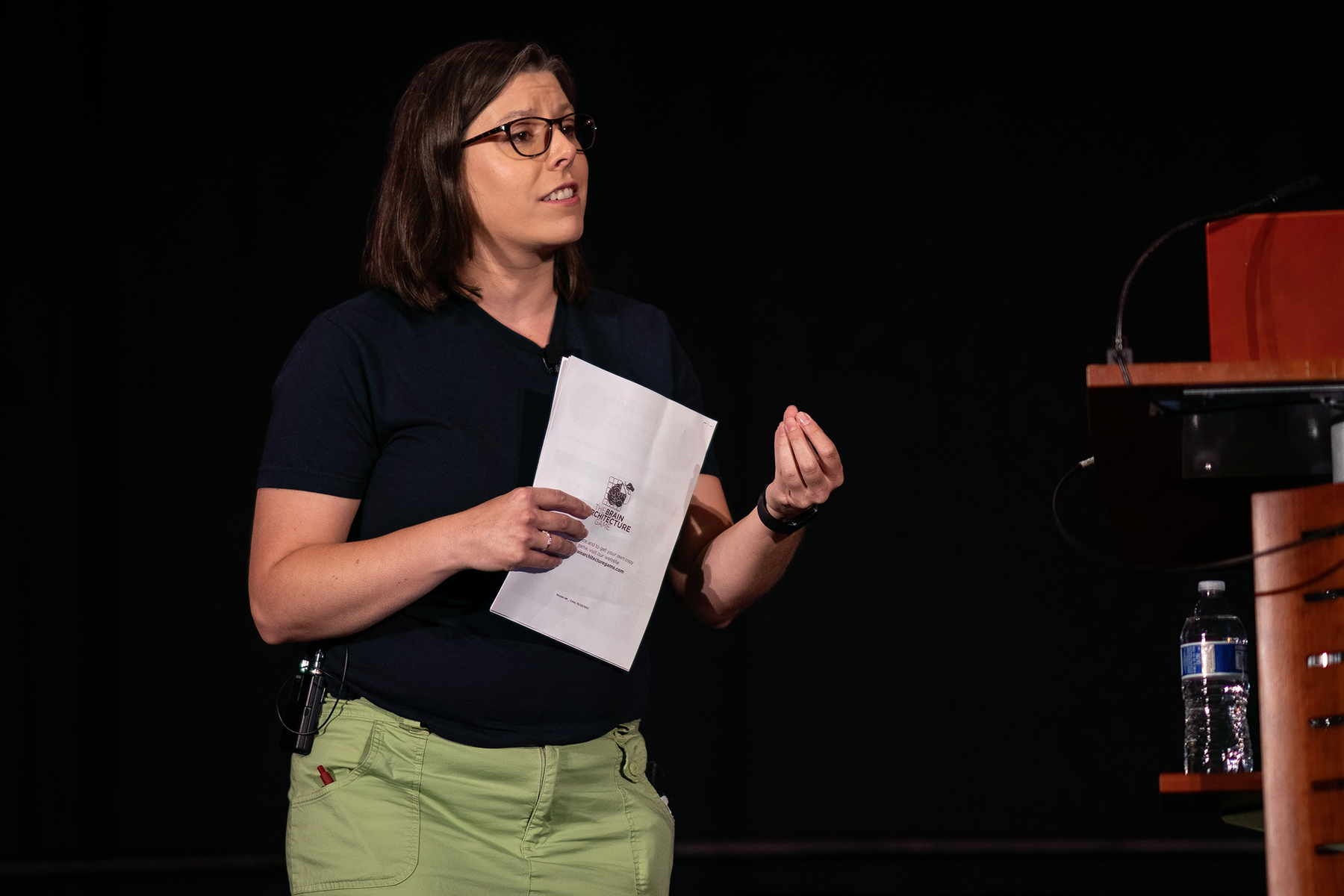 The GAP session included a keynote titled "The Brain and the Early Years" by Dustin Young, a licensed clinical social worker and Andrews University assistant professor. She described life challenges as eliciting either tolerable stress, i.e., temporary discomfort, or toxic stress, negatively impacting health, social wellbeing, and family dynamics.
She then presented "the brain architecture game" in which groups drew life experience cards and constructed a child's brain using pipe cleaners, straws, and weights. Positive or tolerable experiences were represented by straws fortified with pipe cleaners and toxic by pipe cleaners only. All participants built stable brains; however, those with a strong foundation and more positive or tolerable experiences could build higher.
Young stressed that no child is a lost cause and educators can serve as "protective factors" in traumatic situations. She urged attendees to surround children with their "skills, coaching, and abilities, so when they start to topple, they don't go all the way down."
This message hit home. Julie Yamada, associate director of early childhood education for the Pacific Union Conference, stated, "The 'build a brain' [exercise demonstrated] how important an ECE program can be to a young child [experiencing] stress from home. It can be the child's safe place [to] grow and thrive."
Encouraging Play-Based Learning for Young Children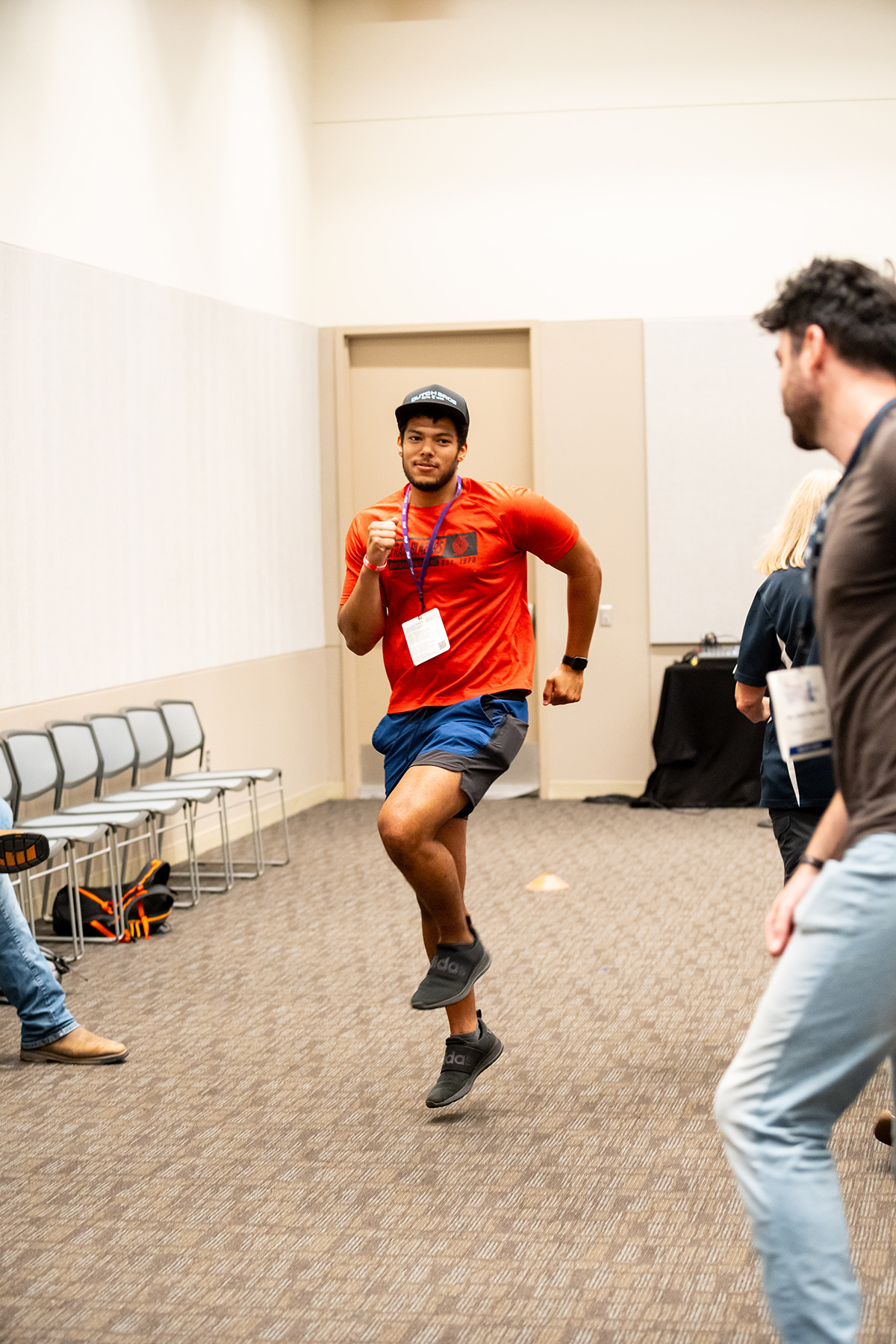 The ECE track also included seminars covering the new infant and toddler curriculum, NAD developmental learning standards, accreditation processes for early childhood programs, and the value of play in teaching young children. Sullivan noted, "During the early years, we don't want to see children sitting at a desk with a piece of paper and pencil. Play is the way [they] learn." Thus, the current ECE curriculum is primarily play-based.
In their session, "Imagination: More Than Child's Play," the Southern Union Conference's Tamara Libonati, associate early childhood education director, and Gene Brewer, retired associate director, shared research indicating that, due to societal influence, children's creative genius declines over time. They encouraged educators to foster imagination, including imagining exercises, dramatics and movement, and sensory awareness activities.
Mary Williams, grade one and two teacher at Waldwick Adventist School, noted, "In the play session, we received a bag with Play-Doh, dice, a pencil, a dot-to-dot puzzle, and other items. We share[d] ideas with our neighbor on … incorporating them into our classroom."
Tricia Hercules, LifePoint Academy's pre-K to eight music teacher, who attended P.E. seminar "Learning to Move, Moving to Learn," said, "The activities were simple to teach, and our group had lots of fun. If adults can be excited, silly, and have fun, kids will do the same."
Standardizing Early Childhood Education Across the North American Division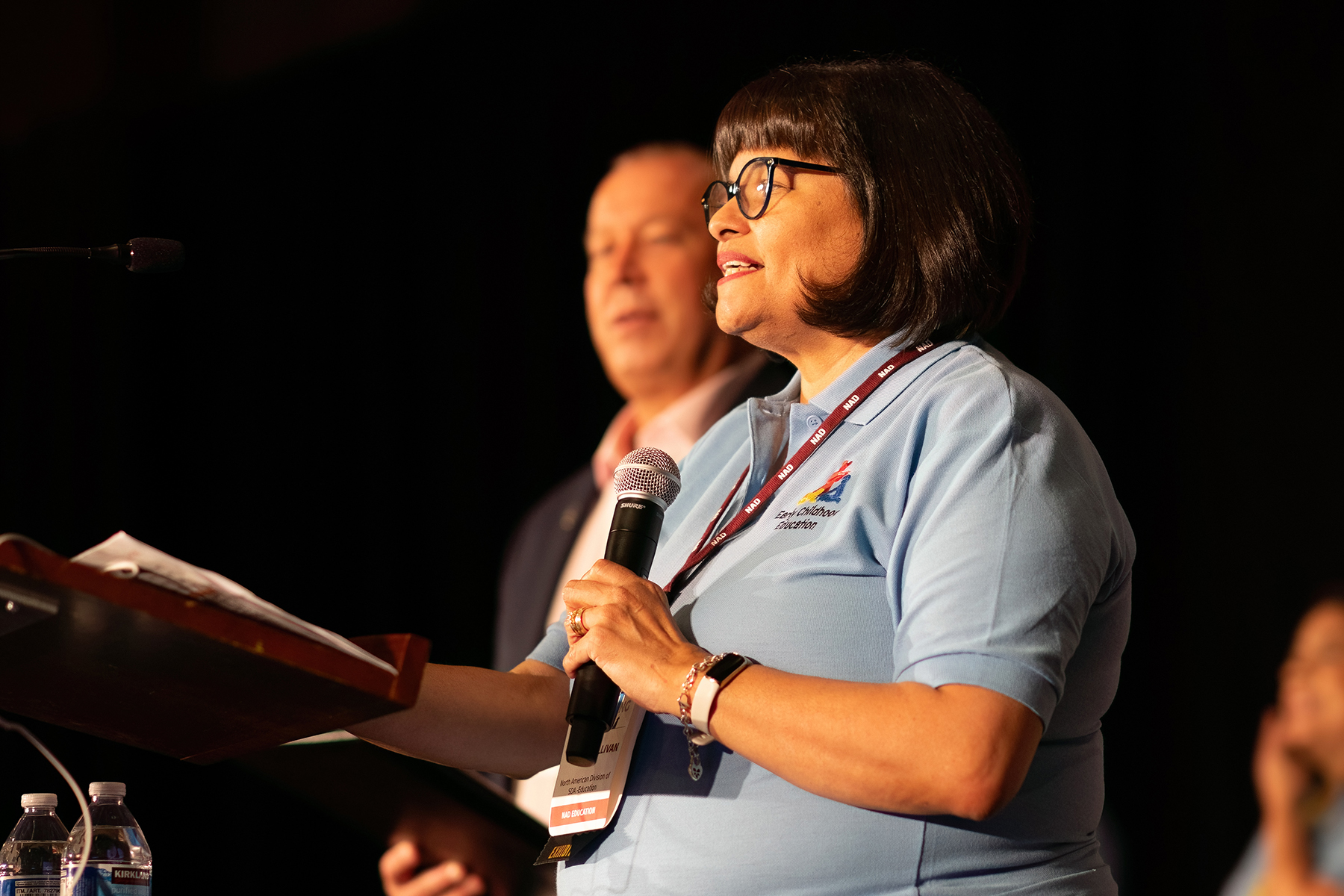 Another theme was raising division-wide quality standards for early childhood education. A workshop on accreditation standards for Seventh-day Adventist ECE programs, both in standalone centers and pre-Kindergarten classes, offered straightforward checklists.
The final ECE gathering, on August 10, focused on the NAD's new, optional professional development plan (PDP) for early childhood educators. Like the traditional NAD Seventh-day Adventist teaching certificate, the ECE PDP certificate signifies affiliation with the Seventh-day Adventist education system, recognizes professional achievements, and recommends educators for appointments. However, it is more accessible, with a high school diploma or GED accepted for enrolment. Also, while it doesn't lead to teacher certification, it prepares participants for roles as ECE teachers, assistant teachers, or directors.
Sullivan defined the big picture: "[The PDP certificate] helps us grow. And if we can grow together, we'll become a stronger system … [with] stronger children."
The session ended with the Adventist chorus "Side by Side," reminding participants that their work has a bigger purpose—pointing children to "something better"—eternal life with their loving savior. And educators caught the vision.
Tammy Grodt, ECE director at Adventist Education Simi Valley Preschool, attended the entire track. She concluded, "I'm absolutely excited about the curriculum, accreditation, and professional development. I wouldn't trade my time [in the ECE track] for anything. [Overall, the convention] was meaningful and life-changing. I'm sad I must wait five years to go again."