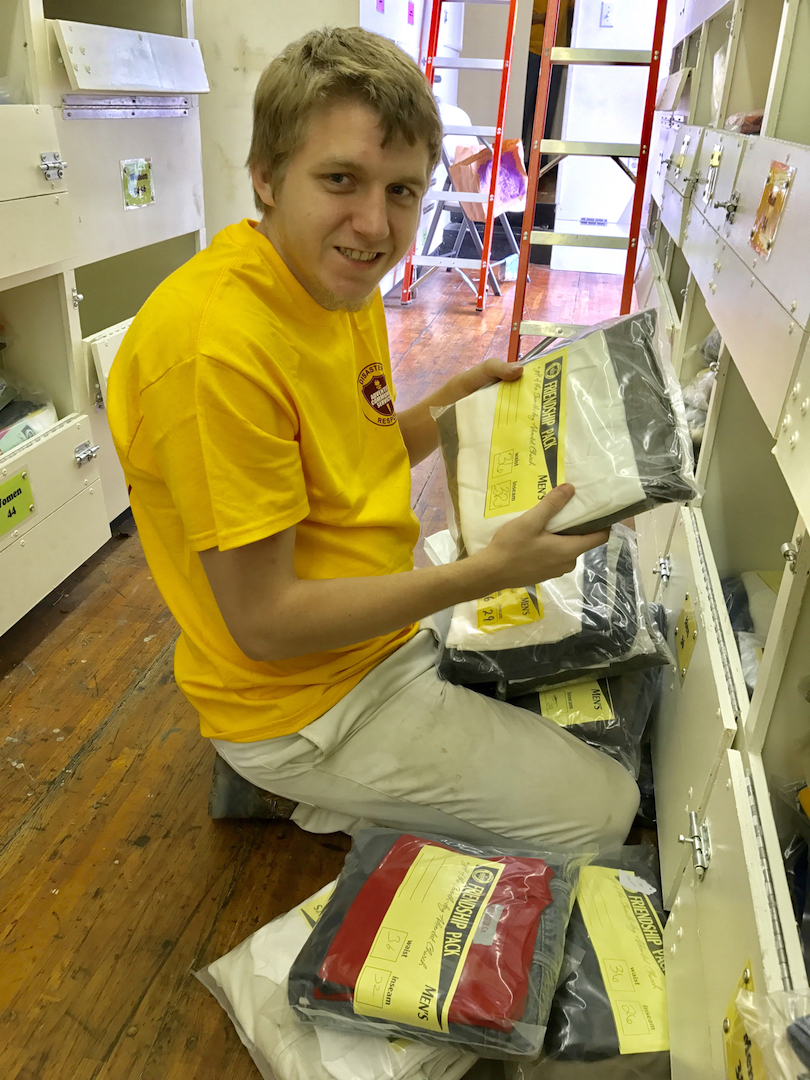 Aaron Atkison and his mom were baptized at the Clinton, Arkansas, Seventh-day Adventist Church on Feb. 11, 2017. After the church service Bev Wynot, an Adventist Community Services (ACS) volunteer, was preparing to go help in New Orleans. Aaron asked where she was going.
Wynot explained that she was going to help victims of the recent tornado. She also told him about her work with disaster response. Atkison said he wanted to go along.
For the past two days — and counting—Atkison has been in New Orleans, tirelessly working to distribute emergency supplies to those affected by the tornado. He has spent a lot of time filling orders for those who requested prepackaged clothing outfits—and loading the Texas Clothing Van (semi-truck). Atkison also helped keep the distribution line supplied with other items. "It's the right thing to do," said Atkison, "and I always want to volunteer when given the opportunity."
Joe Watts, ACS Disaster Response director for the Southwestern Union, said that "Aaron was baptized one day, and serving others the next day, and that's the way it should be."