​
A Conversation on Racism and Adventism with NAD Leadership from NAD Adventist on Vimeo.
---
Day of Prayer for Racial Justice and Equality
On Sabbath, June 27, 2020, the leadership of the North American Division of the Seventh-day Adventist Church is asking its members, churches, ministries, and services to join in a special day of prayer for the deep hurt and frustration that racial injustice and inequity have caused in North America. MORE
---
Below are some suggested resources for local churches and members as they have discussions on racial justice and equality. 
Resources
More resources may be added to this list as they become available. The majority of these resources have been compiled by Carmelo Mercado, vice president and Multicultural Ministries department director of the Lake Union Conference, and Dave Gemmell, associate director of the North American Division Ministerial Association. Please note: Not all of the listed resources are officially endorsed by the Seventh-day Adventist Church. 
North American Division Entity Statements and Resources on Race
General Conference and World Division Statements and Resources on Race
Seventh-day Adventist History Reading Books
Race Issues Books
Discussion Guides for Small Groups
'The Look' by Proctor and Gamble (Downloadable PDF)
The guide starts with a short film depicting what a black man experiences in his brief interactions with people in everyday life. There are discussion questions based upon each scene in the film.
The workbook enables users to learn more about one of the significant barriers to reaching goals of diversity, community, and equity.
Helpful YouTube Video Clips
Scriptural Passages from Which to Build Sermons
Story of Esther facing injustice at its worst — Esther 4:14
Jesus begins His ministry condemning ethnic barriers — Luke 4: 16-28
Jesus and the centurion — Matthew 8:5-13
Jesus the Syrophoenician Woman and implicit bias — Mark 7:24-30
Peter's dream crossing the cultural barriers — Acts 10 - 11:18
Peter reprimanded for his prejudice — Galatians 2:11-14
Parable of the Lost Sheep — Luke 15:3,4
When one part of the body hurts — 1 Corinthians 1:26
Let justice roll on like a river — Amos 5:24
Lake Union Herald Vimeo Broadcasts
Internet Articles and Blogs
Additional Resources
Anti-Racism Resource list compiled by Sarah Sophie Flicker, Alyssa Klein
* More resources may be added to this list as they become available.
Downloadable Infographics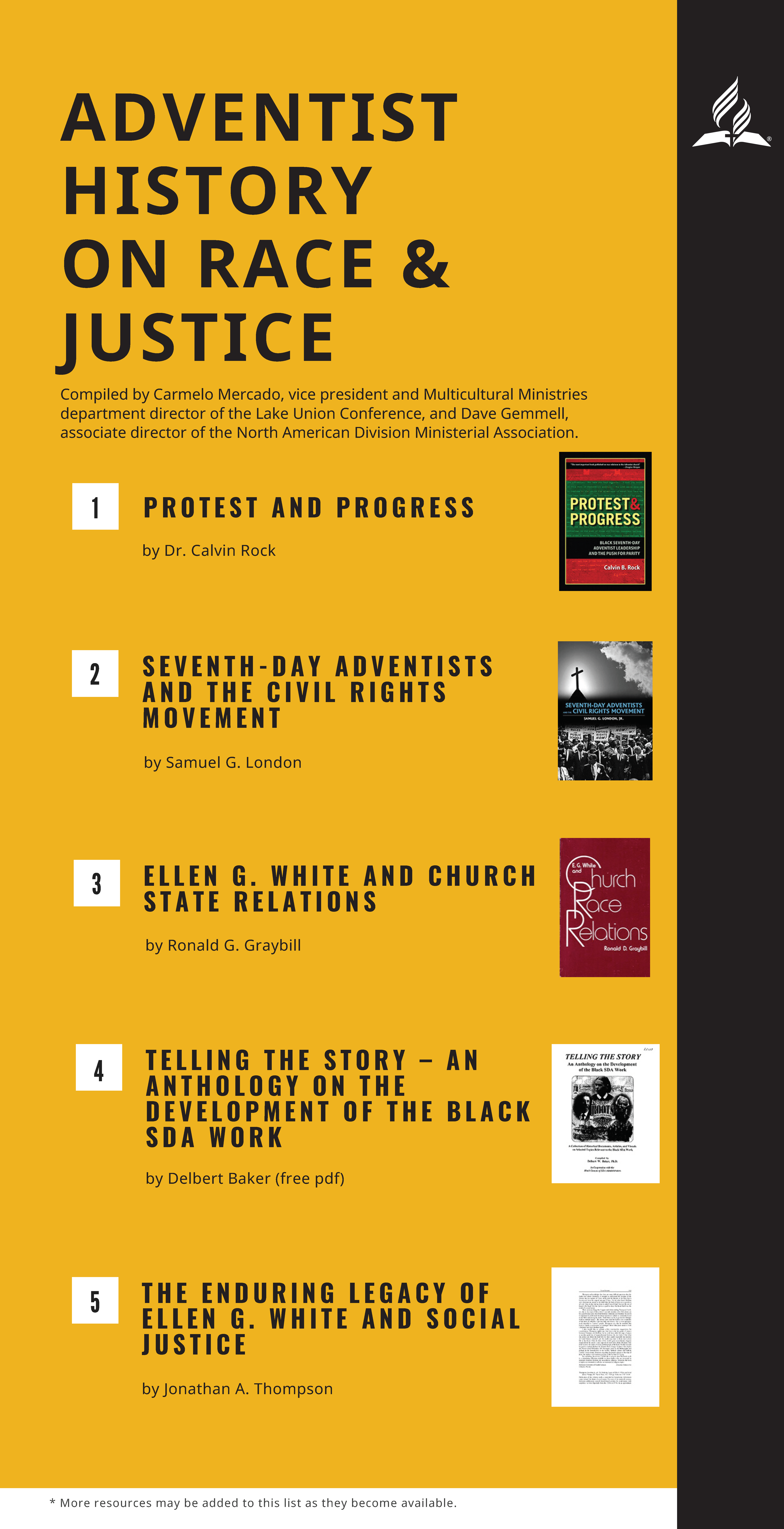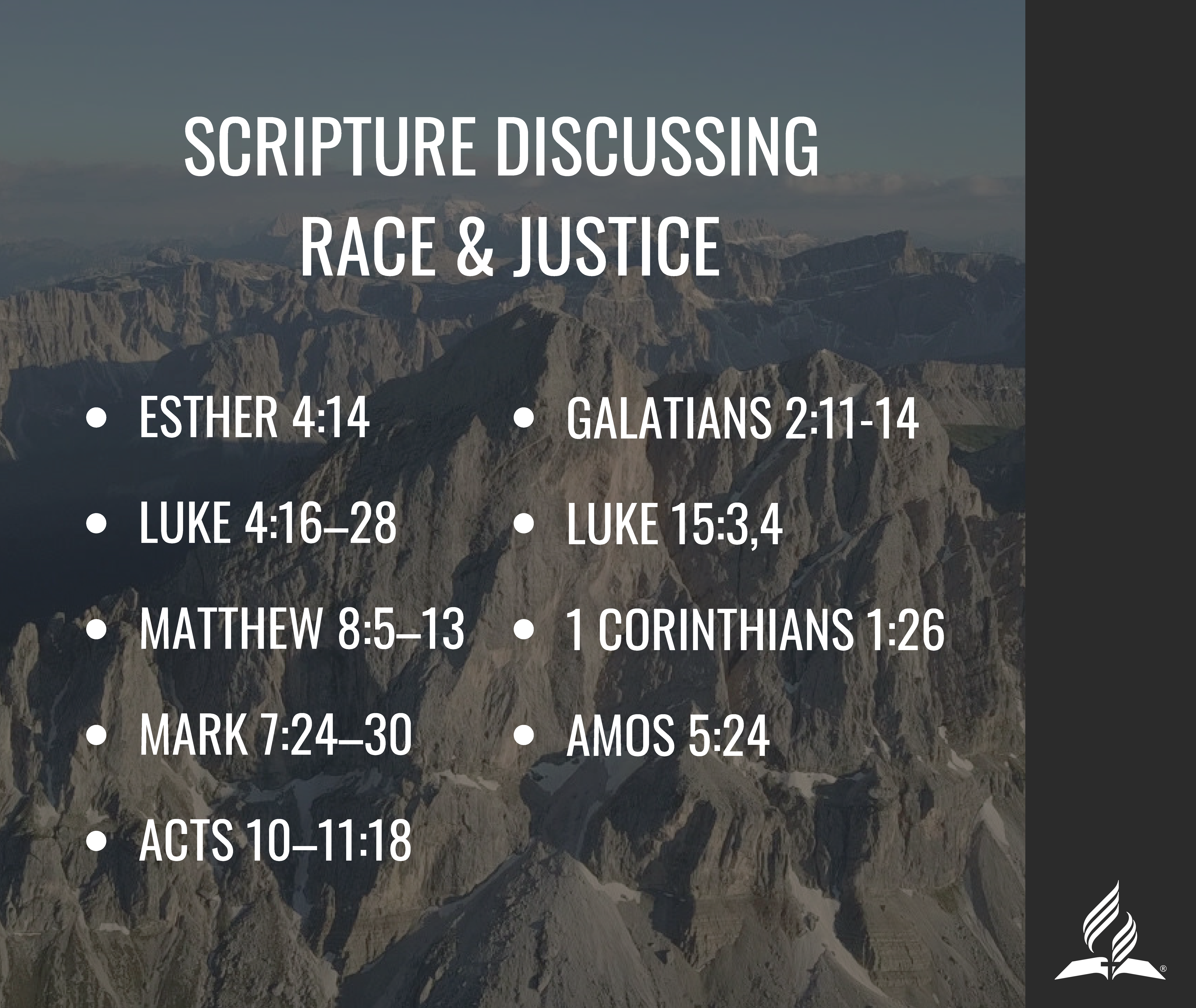 ​