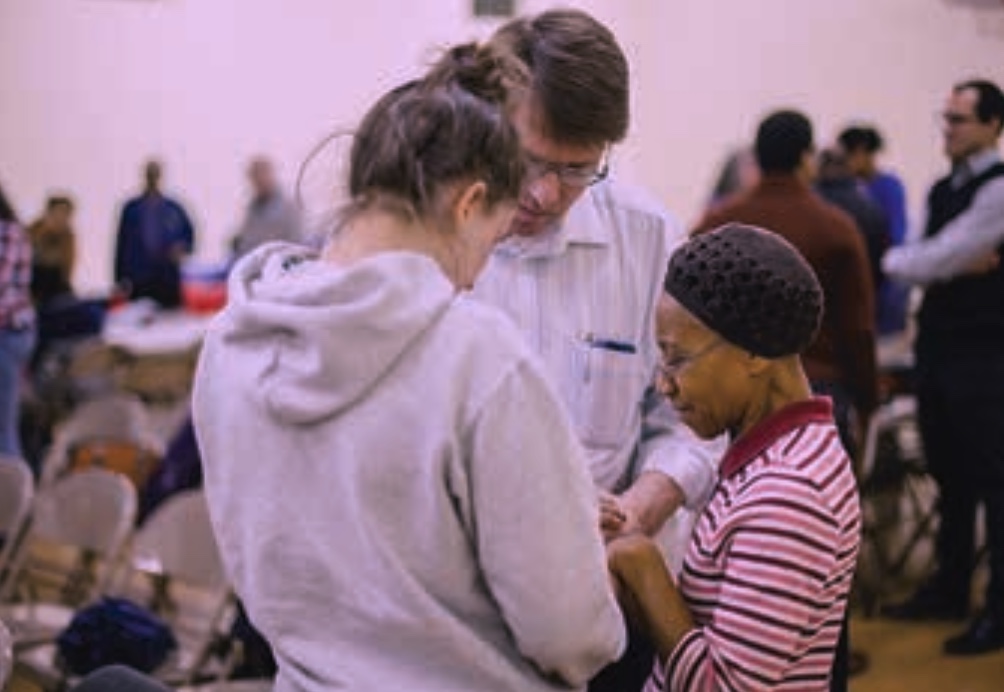 More than 450 people participated in the 2017 Atlantic Union Compassion Rally held in Rochester, New York, on March 24-25. Volunteers participated in 24 projects spread throughout the city. The projects included distributing smoke detector batteries, snacks, and water; visiting nursing homes; conducting door-to-door health screening; and much more.
Atlantic Union Conference Youth Ministries director Andrés Peralta, and a team of youth directors were on location early Thursday morning, touring sites, purchasing supplies, and making sure everything was in order for the weekend rally. Many project leaders also engaged in preparations for work in the city of Rochester.
"This was my first compassion event, and I had no idea what it would be like. Watching the youth work together and their positive attitudes was heartwarming. I was so proud of them being other-centered. Our group, Westvale, is planning to go to New York City next year," said Kevin Peck of Syracuse, New York.
Participants came from as far as Northern New England Conference. The weekend activities began at the Bay Knoll church, where volunteers received both physical and spiritual food. Dan Whitlow, New York Conference Youth Ministries director; and Jeremy Garlock, New York Conference Youth Ministries associate director, hosted the weekend event.
Javier Alcon, Northeastern Conference Youth Ministries associate director; Mark Tamaleaa, Northern New England Conference Youth Ministries director; and Josue Feliciano, Southern New England Conference Youth Ministries director, were also in Rochester, providing full support. New York Conference administrators Miguel Crespo, president; and Bill McNeil, executive secretary, participated in the weekend event, along with several departmental leaders, who also led some of the projects.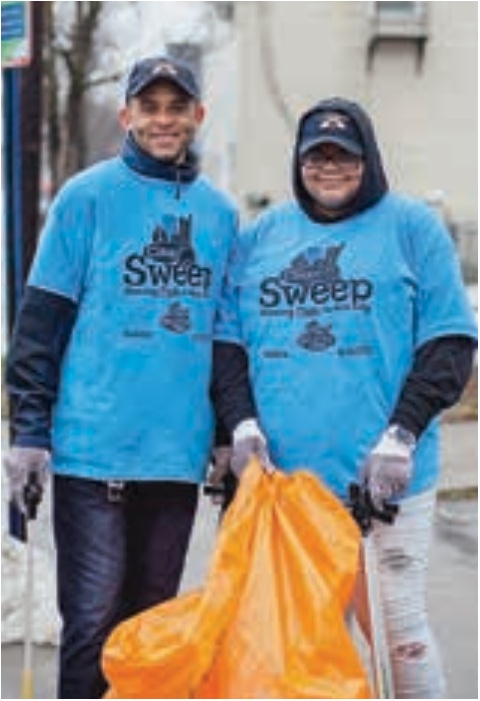 "Compassion Rally 2017 Rochester helped me to realize that anyone can use a helping hand. No matter how little you may think your effort is, that still could go a long way for someone else," said Krystal Dimanche from Hanson Place church in New York said. "When visiting the homeless shelter, I got to see that not everyone has the basic necessities to survive. And just seeing their faces light up when we handed out toiletries and food brought joy to my heart. At the nursing home we visited, it was great to see the senior citizens become overwhelmed with emotion [when] the youth came to show support and love through song and prayer."
Volunteers also donated non-perishable food and cleaning supplies to organizations in need. Maria Wehrle, director for Mothers In Need of Others (MINO), a ministry that collects donations of baby items and clothing for moms and babies (preemie-5T), received cleaning supplies provided by Adventist Community Services and volunteers. Wehrle said that the clients and agencies they serve "will have plenty of supplies to do their spring cleaning!"
While most of the time was spent preparing for and executing the projects, participants also had an opportunity to bond together. David Dennis, Southern New England Conference president; Miguel Crespo, New York Conference president; and Javier Alcon, Northeastern Conference Youth Ministries associate director, delivered heartfelt devotional messages.
The annual compassion rally encourages youth and adults alike to get outside of the church walls and become the "hands and feet" of Jesus. This year ends the first five-year-cycle. The event moves from city to city, covering all of the territories in the Atlantic Union Conference.
Dominika Hlivkova of New Hampshire said, "Was Compassion Rally 2017 worth the long drive (more than 600 miles round trip) just for one day? Yes, it was worth it! It is worth it, if compassion is your passion because you find people of the same 'blood type,' people willing to step out of their comfort zone, not to live just for themselves. [People] willing to be the 'hands and feet' of Jesus, because as it was said, 'actions speak louder than words.'"
"I think that the Friday team-building night was as important and beautiful as [the activities on] Sabbath," added Hlivkova. "It was very inspiring and I really hope that it will spread everywhere. The church needs to leave the building to approach people, and this part is up to each of us. If you want to make a difference, start at the place where you are and, next time, join these people and see a bigger picture."
— Nashonie Chang is an area coordinator for the Greater New York Conference Youth Ministries Department; this article was adapted from the cover story of the May 2017 Atlantic Union Gleaner.