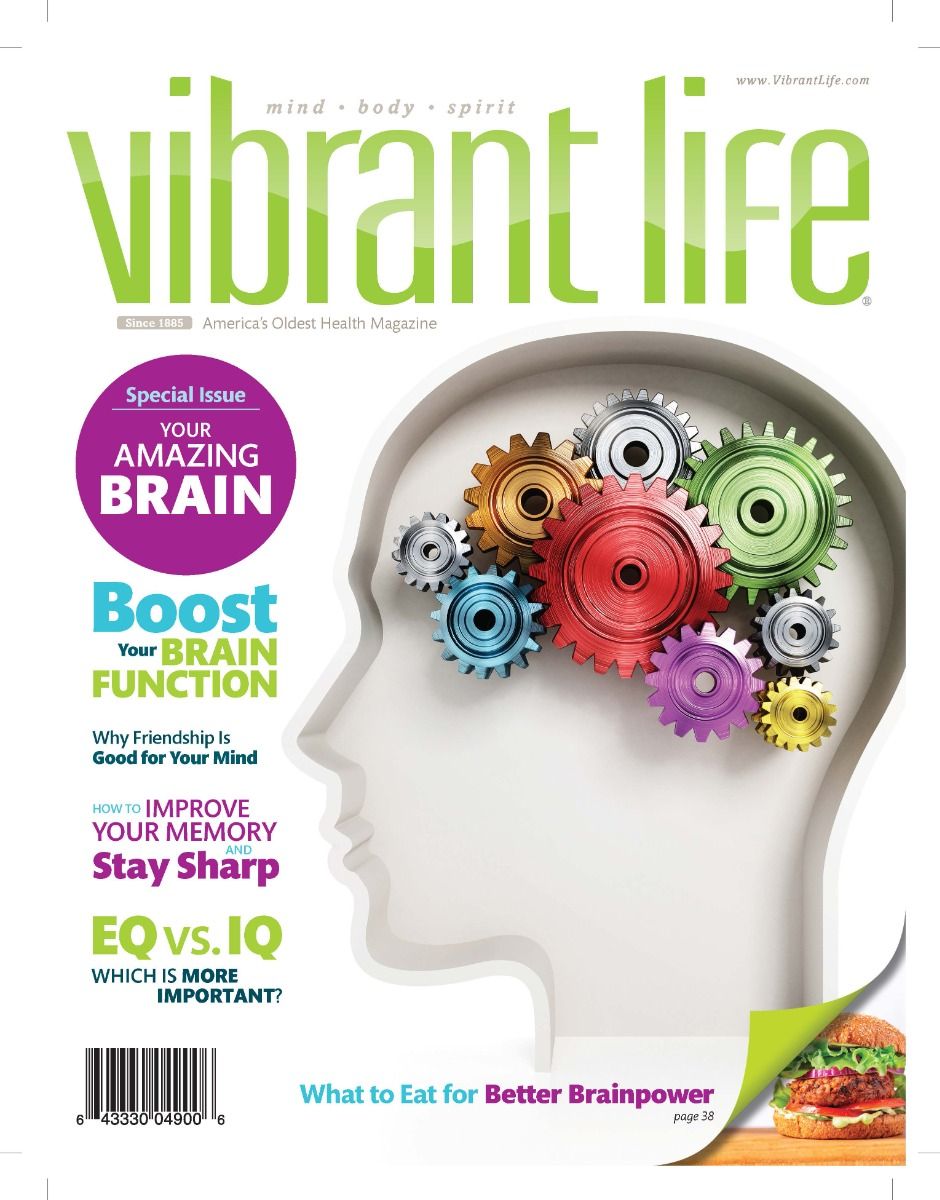 The world is officially sadder and more worried than ever before. According to Gallup's latest annual global update, people are experiencing the highest levels of sadness, worry, and stress ever reported in the history of the survey.
You've probably sensed it yourself, and Gallup's interviews throughout 122 countries confirms it: daily life for most people is filled with more negative experiences and fewer positive experiences than in previous years.
These findings are a reminder that mental health is an aspect of overall health that affects everyone every day. Fortunately, even when surrounded by sadness or stress, it's possible to feel joyful, calm, and clear-minded. To help give your brain a boost of health and happiness, Vibrant Life magazine has created "Your Amazing Brain," a special issue filled with research, encouraging stories, expert advice, and practical suggestions. You'll find topics such as how to power up your brain, why friendship is good for your mind, what to eat for peak mental performance, how to develop a growth mindset, simple ways to improve your memory, how exercise changes your brain, and why your E.Q. (emotional intelligence) can be more important than your I.Q.
This special issue is designed to be shared with friends and neighbors or used as an outreach ministry tool. To order, visit adventistbookcenter.com or call 1-800-765-6955. Discounted pricing is available when you purchase 10 or more copies.