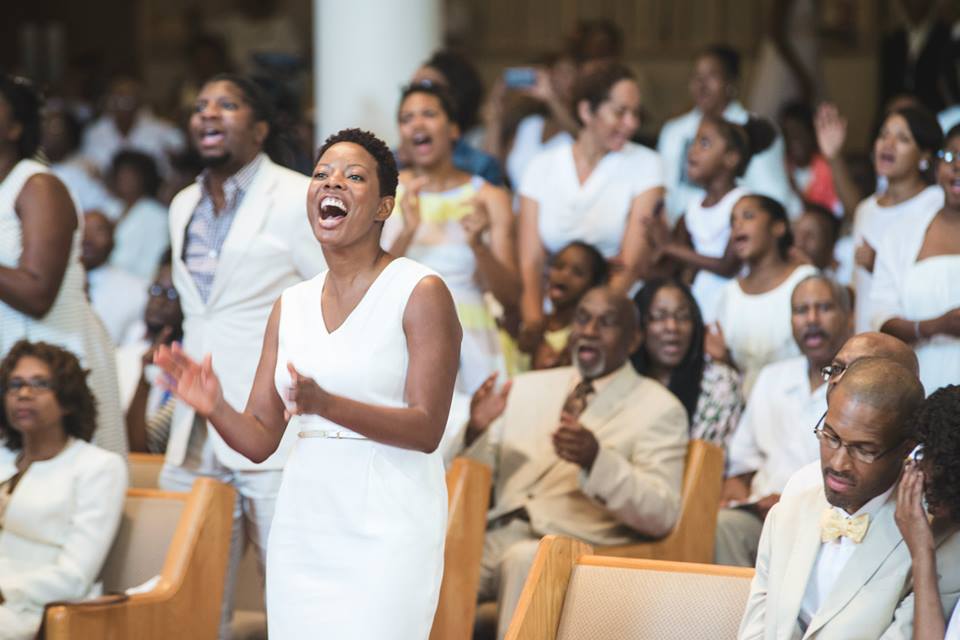 "How in the world can I encourage anybody with the way that this story just ended?" SaMonna Watts prayed in the moments after her 5-year-old son Brayden had passed away in July 2014 from the effects of medulloblastoma, a rare pediatric cancer that affects the brain and spinal cord.
Watts had just finished a conversation with God that led to an understanding of the five-month fight against the disease.
"God spoke to my spirit," said Watts. "He said, 'SaMonna, this whole time you've been praying for your will to be done saying it's My will.'"
"At that point, I went back into the room with my baby—with my son. I got on my knees and had so much clarity of where I was and what I was asking God for at this point. I said, 'Lord, if it is Your will for Brayden to take his rest, I accept it. If it's Your will for him to be healed and to make it through, I accept that too. But whatever it is, Lord, I can't take any more of this torture. Please do it now.'"
"Before my husband and I got off our knees, Brayden went to sleep just right there while we were praying. He looked so peaceful. After all this time, he [finally] looked so peaceful and I had peace. I thought, Wow, that's God's will."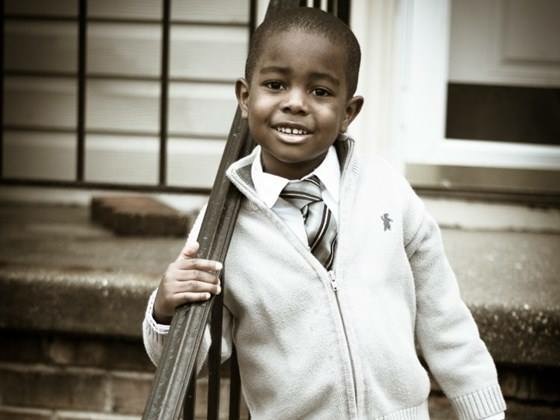 An Unexpected Turn
In February 2014 Brayden started to complain about headaches. Multiple trips to the doctor yielded no explanations, until one night when he was rushed to the hospital after waking up in the middle of the night screaming in pain.
"We found something," the doctors told Watts. "There's a mass on your son's brain. It could be a tumor. It could be a cyst. We don't know. Whatever it is, we have to find out immediately."
Their world was shattered; Watts questioned everything, even the call God placed on her life to act as a spokesperson on His behalf by sharing encouragement. She had felt something missing from her life. She left her job at a law firm after she had Brayden and their second child to raise them at home. Her plan was to return to work after five years. When those five years came to an end the financial strain led her to begin working and earning money again. During one particular job interview she was faced with a jarring question: "What would you do if one of your children got sick?"
"I thought, If my child got sick, they're number one. I'd have to leave, do whatever.
"The person interviewing me must have sensed my thoughts . . . and said, 'You know what? I don't think you're ready to return to work.'"
Watts realized there was some truth to that statement, but that didn't erase the financial need she hoped finding a job would help address. But that was not God's plan. In fact, Brayden fell ill exactly one month after the interview.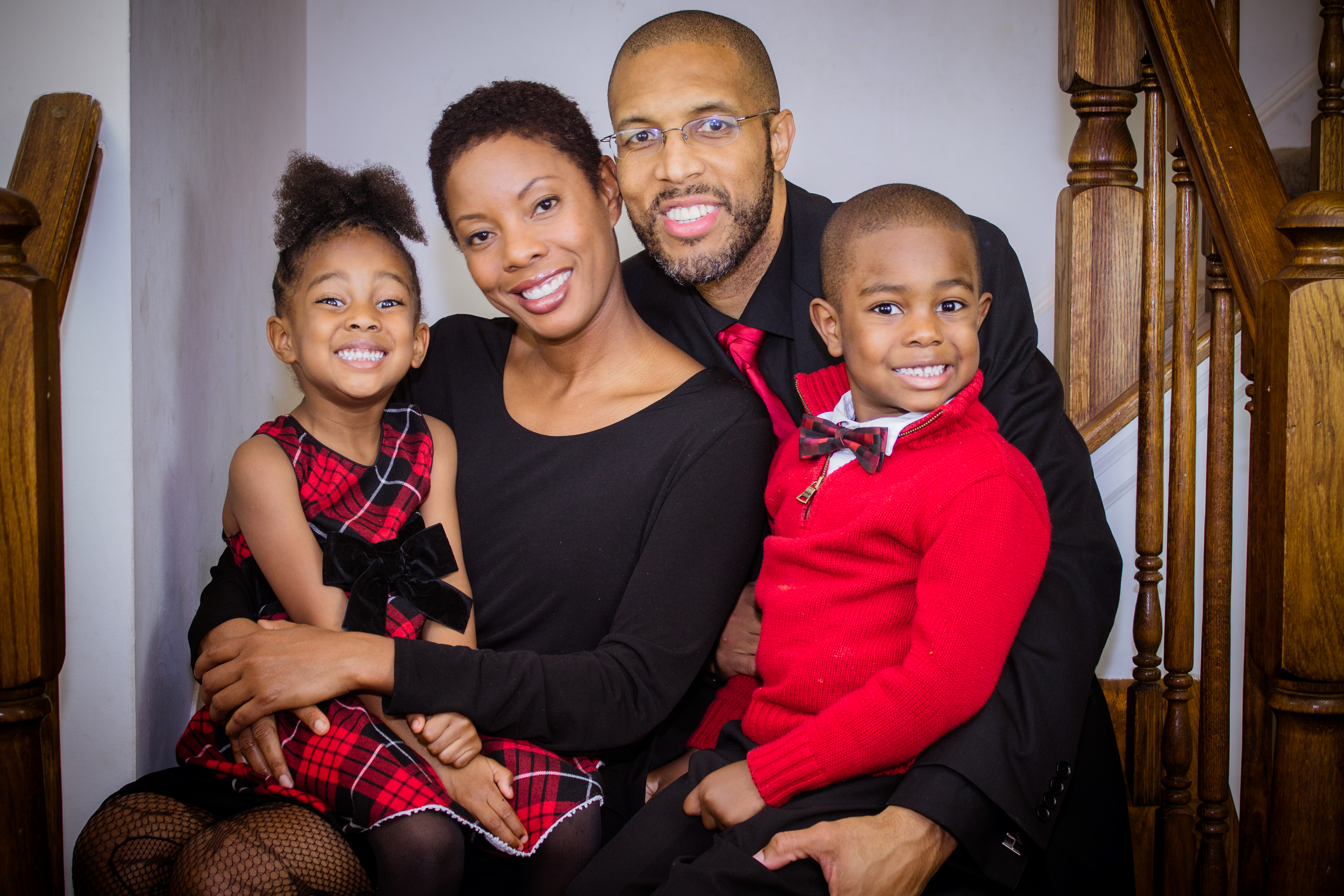 Accepting Victory
Brayden underwent surgery a couple days after the initial discovery. The procedure was a success, but the surgeon said he believed Brayden had cancer. After additional testing, Brayden was given a 50 percent chance of survival. His family was told he would need seven rounds of radiation and chemotherapy to treat the stage 4 cancer. There was also a high chance that he would lose his hearing and mental capacities, and have stunted growth as a result of the aggressive treatment.
"Please just stop speaking. Just don't say another word," Watts recalled telling the doctor. "Your options are my son either dies or he won't be the son that God had given me."
Watts reflected on how God told her He would give her victory when the mass was first discovered. "It was the clearest I've ever heard God's voice in my spirit. He said, 'SaMonna, what makes you think I won't bring you through this victoriously?' That's all I needed."
No More Options
The Watts family traveled from their home in the Washington, D.C., area to Philadelphia, where Brayden received his radiation treatments. His family stayed at a Ronald McDonald House, which provides housing for families as their children undergo long-term hospitalization.
"It was a very mind-opening and heart-wrenching experience to see all these little kids running around with their bald heads [from the effects of their treatment]. It was the experience of a lifetime," said Watts. "It really opened my eyes to the pain that a lot of people are going through."
Brayden made it through his radiation treatments. However, when the doctors examined him before it was time for chemotherapy, they discovered that the cancer had spread throughout his body. Chemotherapy was no longer an option.
"There's nothing we can do," doctors told Watts.
"I just remember sitting in there thinking, This is not real. This is a TV show. This is not really happening to me. God, I was worried about 'chemo' and now they're telling me he's going to die," said Watts.
They were told Brayden might survive for a couple weeks; or he might make it only a few days. They were given a prescription for hospice and sent home.
"I said, 'I'm not going out like this for my baby. I'm going out with a fight,'" said Watts.
Watts learned about an Adventist doctor in Mexico who practiced alternative medicine and offered a treatment that could help address Brayden's need. The cost? $50,000. Watts logged on to Facebook that same evening—Friday—and drafted a post for the thousands of people who were following Brayden's story and offering prayers and words of encouragement. She shared how they needed $50,000 to pay for the treatment. The response was immediate.
"We were on the plane with $50,000 on Monday morning," said Watts.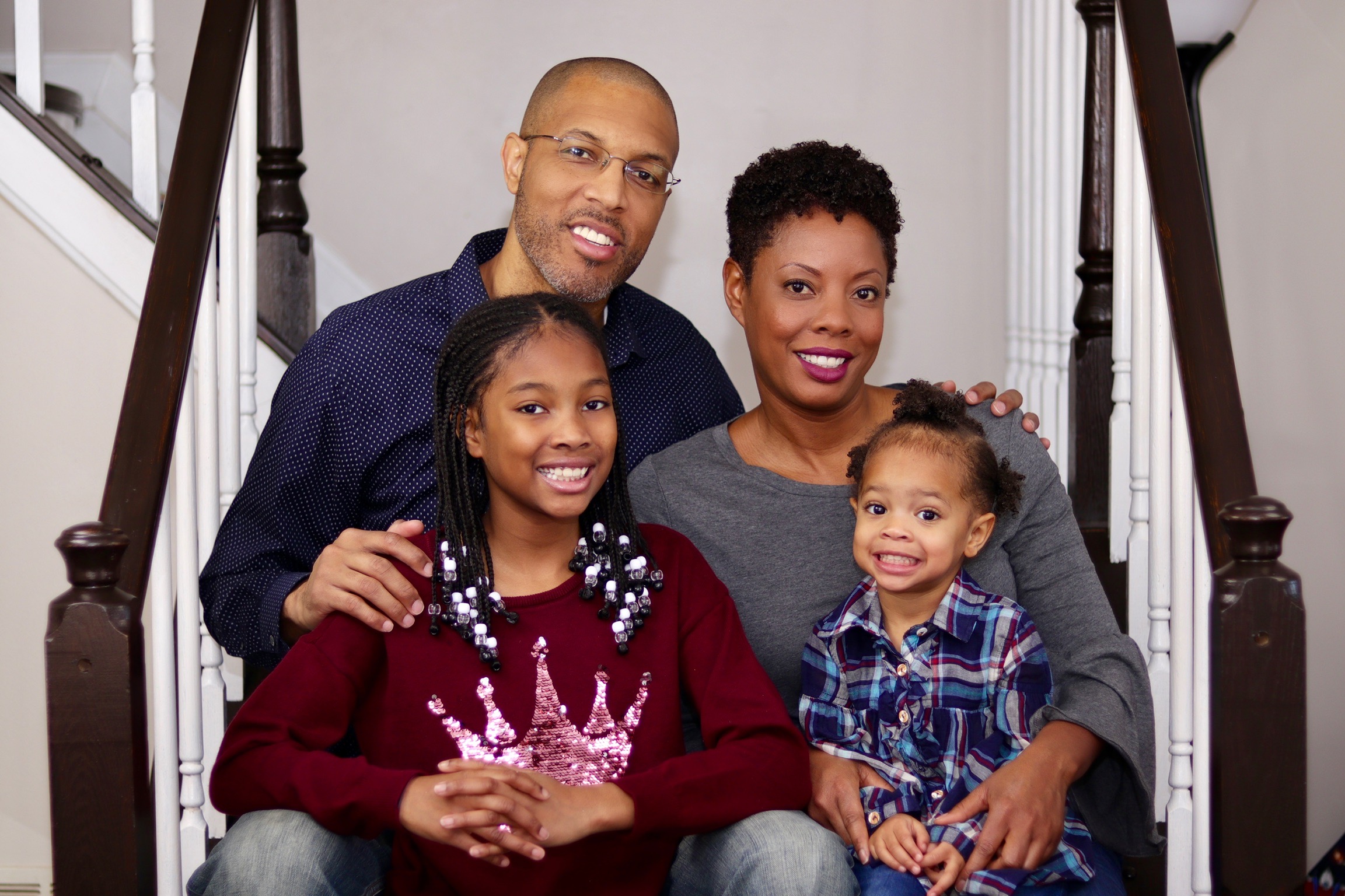 The Journey to Peace
The alternative treatment did not work. In fact, Brayden got worse. His condition was so bad he couldn't physically handle the flight back to the U.S. Fortunately, Watts' in-laws lived within driving distance away in California.
Three weeks after they transitioned to her in-laws, Watts received the assurance from God that Brayden passing to his rest was in His will, and that she and her family would see victory despite their pain.
"My God of love waited on me to get my heart and mind right before He let Brayden go to sleep. The way those doctors were talking about Brayden's condition, he shouldn't have survived the trip to Mexico. They said he might not survive a week. But God prolonged [his life] so that my heart could be right and I'm just thankful for that," said Watts.
"In that process I believe that He was training me or transforming me into who He wanted me to be so that now I could speak for Him," continued Watts.
She decided to go back on Facebook to inform her cyber community of Brayden's death, but she wrestled with how the news would impact the faith of those who prayed and believed that Brayden would be healed. She said it would appear as though the devil had won, and God had lost.
"But that's why He's God and I'm not. I don't know how He worked that thing around, but it is the most encouraging story. God showed me there are more people out there who are going to experience hard times. That's just the nature of a sinful world. They're not going to be receptive to the person who had the miraculous healing, because that's not their story."
Watts has felt a special anointing to encourage people who are hurting, grieving, and feeling lost. She has a passion to tell them that victory can be manifested in many unexpected ways. She had prayed that her son would not lose his hearing or various mental capabilities. She had prayed that he would grow to be tall like his father. God had told her, 'When Brayden grows in the new earth, he's going to be a lofty stature. Of course, you didn't want him to die. . . . He's not dead for eternity. He is sleeping in Jesus.'
"God answered my prayers. He did. At the end of the day I wanted my child to be in the kingdom, and that's it," said Watts. "I know his 5-year-old little heart. He is going to be saved. [I'm confident about that.] God gave me victory. He gave me victory, and I'm so, so thankful for it."
Sharing the Victory
Watts' story fuels her work of life coaching, leadership training, and public speaking. She has given her testimony at numerous churches and events, and on Hope Channel's Let's Pray live television program.
Watts was also invited to share her story on Three Angels' Broadcasting Network (3ABN), but when it was time to record, her emotions felt too heavy, and she doubted her ability to carry on. She recognized that the devil was attacking her, so she prayed and was able to participate in the interview. Months later she received a call from someone who happened to stumble upon the channel that aired her testimony.
"They said they were drinking their last drink or smoking their last cigarette, preparing to commit suicide," said Watts. "The person said, 'The TV suddenly came on; I don't know if I rolled over the remote or what happened, but there you were sharing your story with a smile on your face. I thought, If she can go through that, surely I can make it through what I'm going through.'"
Watts says she has committed herself to freeing others from the grasp of the devil when they are in their darkest times."That brings me the greatest satisfaction. The devil uses death and other hardships to really just pull you in. If I can help [free] other people, my job is done. I love doing what I do. It makes me very happy."
--
SaMonna Watts was featured as the video cover story of the September 2018 edition of Adventist Journey. Her full interview can be viewed on www.vimeo.com/ajsamonnawatts. Watts and her husband, Van, have two daughters. Learn more about her ministry on "Extraordinary Living" by visiting www.samonnawatts.com.