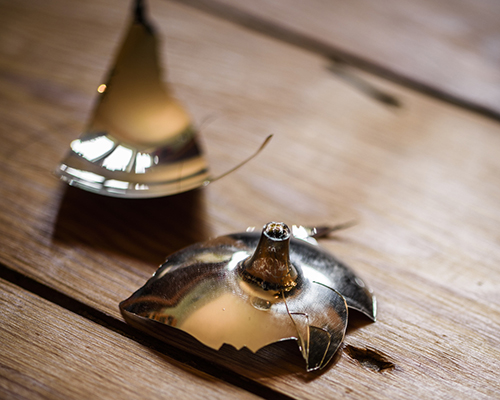 It's the most wonderful time of the year! That is, until we realize all the work that needs to be done. Have you made your to-do list and checked it twice?
Christmas is all too often the most stressful time of the year. This can lead to unintended anger or outbursts, emotional or mental breakdowns, or physical problems such as high blood pressure. The holidays can be harmful, instead of refreshing our faith in our soon-returning Savior.
But there is hope for a truly joyous holiday season. The potential side effects of increased stress can be eased by becoming more resilient. Resilience is our ability to cope with or bounce back from negative events. It includes behaviors, thoughts, and actions. We all have some of it; and like faith, resilience can grow through God's power.
A strong social network with family and friends can improve your resilience. The January/February 2015 issue of Vibrant Life (www.VibrantLife.com) has articles and tips about how to meaningfully connect with family and friends. It's important that these connections are deep, sincere, and mutually fulfilling, which is a blessing from God (Ps. 133).
Here are four other tips to help alleviate stressors this time of year and build your resilience:
Be Realistic
Much of the holiday pressure comes from our personal and cultural expectations and norms. Make up your mind that it's OK to let some of them go. Don't demand from yourself or others what is not absolutely necessary. Exercise your flexibility. Invite others to contribute toward making the festivities a success; perhaps God wants to develop some skills in them.
Nontraditional Gifts
Save yourself time by donating to a charity in the name of your loved one. Give a card or picture explaining the ministry to open up conversation. Or consider gifting them tickets to an upcoming church-sponsored event or retreat, such as the NAD Health Summit in January. Give a gift that will strengthen their ministry and heavenly influence.
Spread the Love
Holidays can be especially painful for those who struggle with loneliness. Our beautiful Sabbath smiles can sometimes disguise our emotional needs. Do you see them at your church? Why not make room for them at your holiday table? Consider how you can implement Luke 14:12-14 in your celebrations. Someone near you is praying that Psalm 68:6 comes true this year: God sets the lonely in families.
Be Healthy
Yes, it's true: getting enough sleep and regular exercise, and partaking in a healthful diet, also improve how you cope with stress. Bundle up the family and take a quick walk around the block. Or play musical chairs inside. Simple activities can make a big difference.
But sometimes, no matter how much we do, the pain of the season can be quite unbearable. The holidays don't make memories of past abuse, trauma, or neglect disappear. If this is your experience, find a qualified counselor who will respect your faith in God and encourage you to exercise it. Let God give you the gift of complete healing.
In Leviticus 23, when instructing the Israelites about the national feasts, the Lord repeatedly tells them not to do any "servile" or "regular" work. Commenting on this precept Ellen White wrote: "God gave direction to the Israelites to assemble before Him at set periods . . . and observe special days, wherein no unnecessary work was to be done, but the time was to be devoted to a consideration of the blessings which He had bestowed upon them."*
Being exhausted and burned out does not glorify God, nor does it draw us closer to Him or to salvation. The year is drawing to a close. We have just a few more days to make this year really count for eternity. What one thing—the one thing needful—will you do?
* Ellen G. White, Testimonies for the Church (Mountain View, Calif.: Pacific Press Pub. Assn., 1948), vol. 2, p. 598.
— Angeline B. David, DrPH, MHS, RDN, is health ministries director for the North American Division; visit www.nadhealth.org for details on next month's health summit.