Tragedy struck the city of Charlottesville, Virginia, on Aug. 12, 2017, when demonstrators at a white nationalist rally, after a day of protests and clashes, were hit by the car of an Ohio man whom authorities claim held radical views. Thirty-two-year-old Heather Heyer was killed; according to news reports, 19 others were hurt in the crash with injuries ranging from minor to life-threatening.
Local Adventist churches are working together to help with the healing process. The Bethany Seventh-day Adventist Church (Allegheny West Conference) and Charlottesville Seventh-day Adventist Church (Potomac Conference) banded together in prayer immediately after the tragedy. And on Aug. 19, nearly 200 members from four local Adventist churches, leaders from the two conferences and the Columbia Union, and North American Division representatives participated in a special rally and call to prayer. The group prayed with Susan Bro, Heyer's mother, during the event filled with prayer, singing, and worship.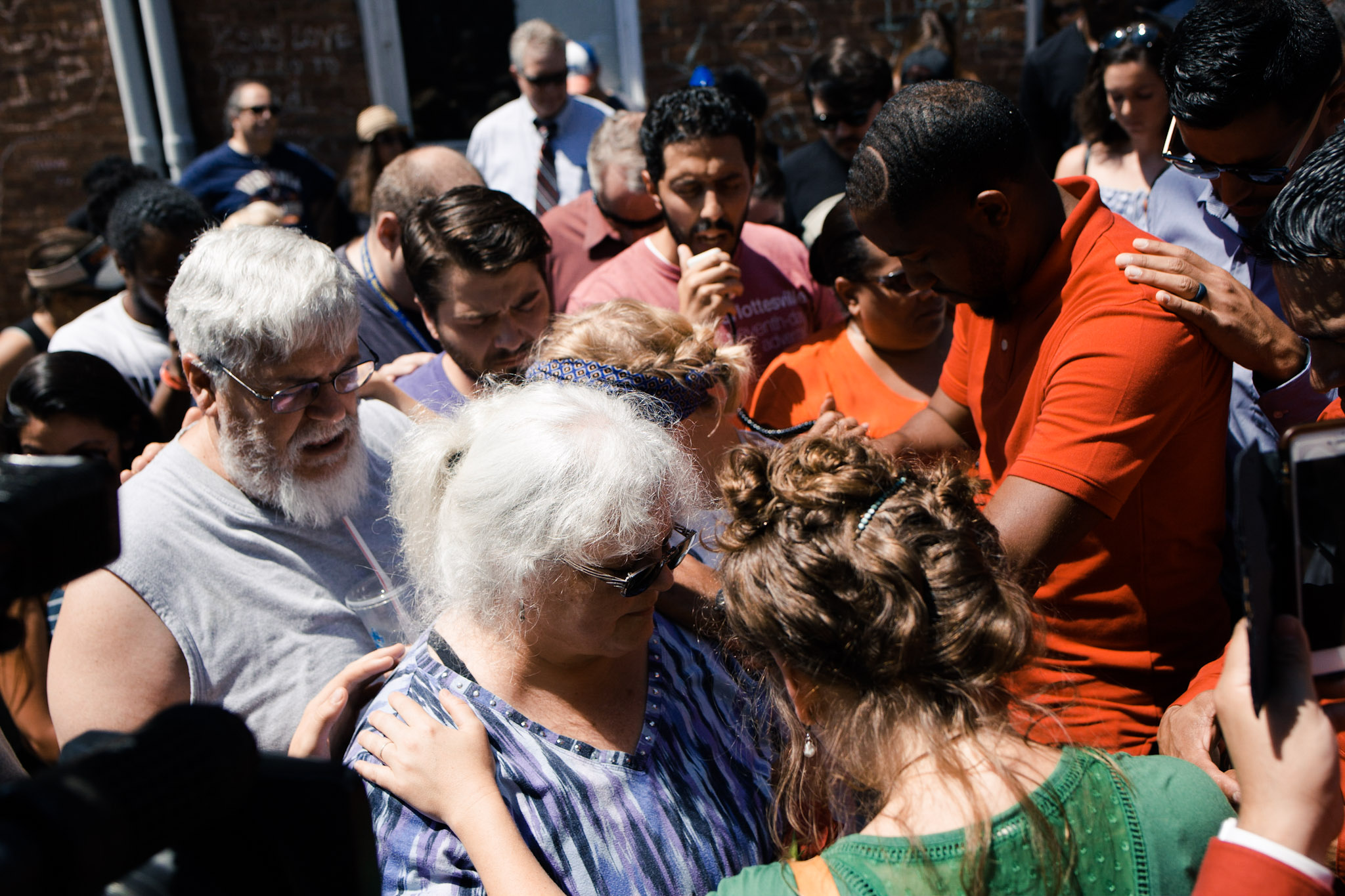 [CLICK HERE to read the Columbia Union Visitor's report.]
Nathaniel Drew, pastor of the Bethany church in Charlottesville and the Calvary church in Gordonsville, Va., was at the rally. Drew also attended the Aug. 16 memorial service for Heyer. "I stood arm in arm with clergy from all denominations to form a human shield for the family as they came and went," says Drew. "There were threats of violence, interference, disturbance and protest, but by God's grace, nothing materialized. It was a great experience to be part of the beginning stages of the healing process for our city."
Daniel R. Jackson and G. Alexander Bryant, the president and executive secretary of the NAD, issued a joint statement on August 14, 2017. The statement concluded that "As Christians and followers of Jesus we stand with Him against the white supremacist groups that spread racism and violence. We pray for the day when all of God's children, of all races, treat each other with love and respect rather than bias and hate." Visit ow.ly/Uv7630euPux to read the full statement:
The church's presidents in both conferences and the Columbia Union also offered a response on Aug. 15, giving a special invitation to Adventists to come together in prayer during the Aug. 19 prayer rally (link: http://ow.ly/KTE430eBbL7).
Just hours after violence spilled into the streets of Charlottesville, Daniel Xisto, the pastor of the Charlottesville church, shared on Facebook that while he isn't "OK," he will be "alright."
Xisto writes, "I'm going to be alright because Scripture foretells that the days of the hate groups who came into town this weekend are numbered. … I'm going to be alright because our church will continue to gather, sing, pray, read, and respond. … I'm going to be alright because one day soon, we will live in freedom together, in the garden of the Lord."
— Kimberly Luste Maran, NAD Communication, with reporting by Celeste Ryan Blyden, Columbia Union Visitor