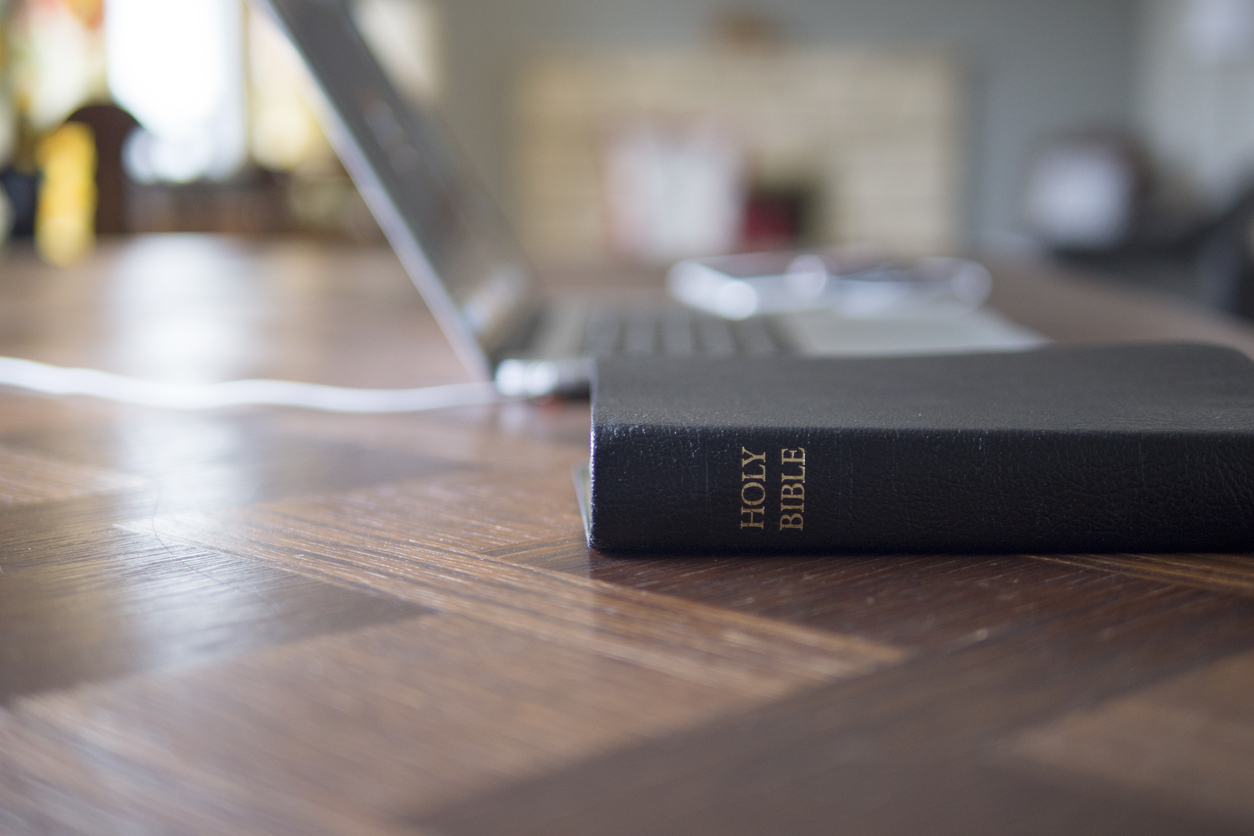 Christ's final prayer for His people — for His church — is that we would work together as one. One people and one church.
We find Jesus' prayer to His Father recorded in John 17:23: "I in them and You in Me, that they may be perfected and completed into one, so that the world may know [without any doubt] that You sent Me, and [that You] have loved them, just as You have loved Me" (Amplified).* His prayer was for His people, His church, to be one, working together as one!
As I survey IT (information technology) and technology operations across this division, it's clear that a paradigm shift is needed. I see resources spread too thin. I see online threats against the church proliferating exponentially, but I see precious few resources available to meet those threats. As I consider John 17:23 in the context of our siloed and segmented IT operations across this division, I wonder: Is now the time for the church — all of our institutions and administrative offices — to work more closely together in IT? Is now the time for us to come together and reimagine how we manage data, govern IT, and implement technology? Is now the time for us to strategically align (unify) our back-office IT operations of our entities, to have a stronger and more dynamic church that is prepared to face the challenges of doing ministry and mission in this cyberage?
When it comes to technology and IT, I believe we must reimagine how technology is operated in the church. Our traditional approach has been to essentially silo and fragment technology implementation and cybersecurity based on territory. But online threats are not tied to any geographical boundaries. We cannot maintain status quo as we enter this new era of unprecedented cyberattacks against the church. I believe that each of our administrative offices should be strategically building "technology" bridges together that reach every corner of our church.
We should concentrate operations and pool assets that benefit the entire field. Doing this would better position the church, at all levels, to secure operations more effectively and more efficiently, while better supporting the work of the church. The North American Division has taken a first step along this path by building a distributed private cloud hosting environment called NADCloud, available for all NAD entities for collocation and managed services.
Christ's prayer was for unity. Not uniformity. And from a technology perspective, we should be seeking common strategies, common procedures, common synergies, and common architectures while still prioritizing local missional discretion. We don't need a top-down autocratic approach to technology management. We need a side-by-side approach, a collaborative work that emphasizes mission-oriented technology inside the church, which will lead to systemic innovation.
We must come together as one church, claiming by faith (if not always by sight) that we have unity of mission, unity of calling, and unity of purpose. From a technical perspective we are strongest — in resources and in personnel — when we are working together, networking our institutions and entities together, sharing resources, and strengthening and securing each part of His church.
I am certain that He who is for us is far greater than that which is against us. May the Lord open our eyes so that we may see His chariots of fire encircling His people and His church (see 2 Kings 6:8-17). May we expect success, not because of any designs or plans that we have made, but because we have surrendered those designs and plans to Him. May we be one people, one church, united in mission, message, and ministry!
* Scripture quotations credited to Amplified are taken from Amplified Bible, copyright © 1954, 1958, 1962, 1964, 1965, 1987, 2015 by The Lockman Foundation. All rights reserved. Used by permission.
— Richard Stephenson, director of Information Technology Services for the North American Division when he wrote this, accepted a call to serve on the GC Treasury team at the 2022 General Conference Session. Learn more about NADcloud at https://nad.cloud.