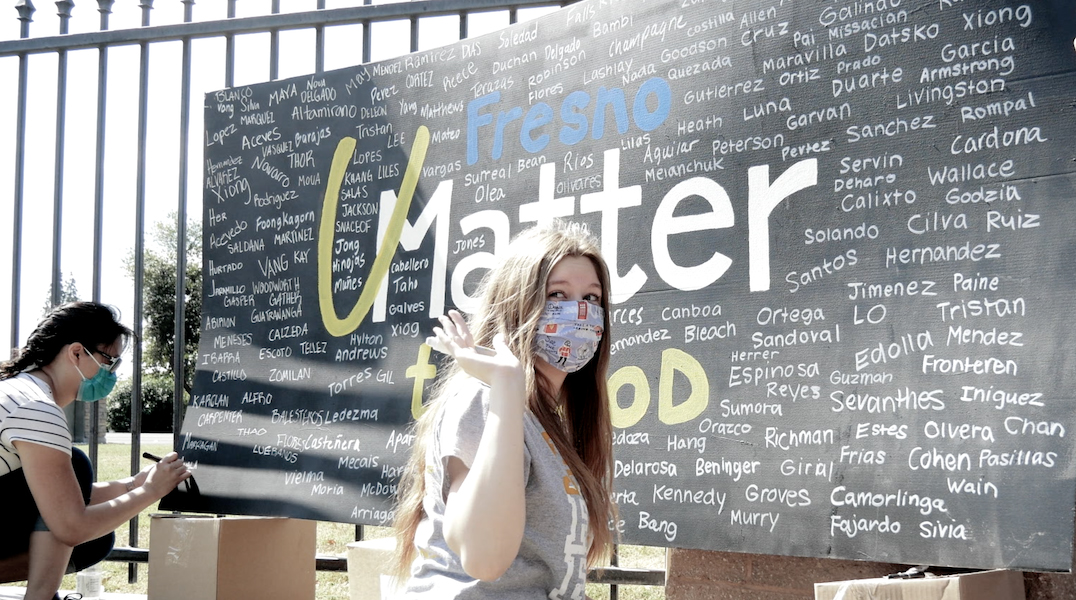 This was not part of anyone's 2020 vision. The line of cars snaking through the academy's parking lot backed up almost a mile down the street. More than 100 volunteers from eight local churches working together for the sake of one goal: to serve our community.
"I loved seeing the unity of our churches coming together for the common good of the community. I wish it could be this way in all things," shared volunteer Jerma Palafox.
On this particular day in May, we loaded more than 1,000 cars, or 4,302 people, with more than 30,000 pounds of groceries and 2,000 GLOW tracts and prayer cards, all in an effort to minister to our community and try to make a difference during this time where unemployment and despair is skyrocketing.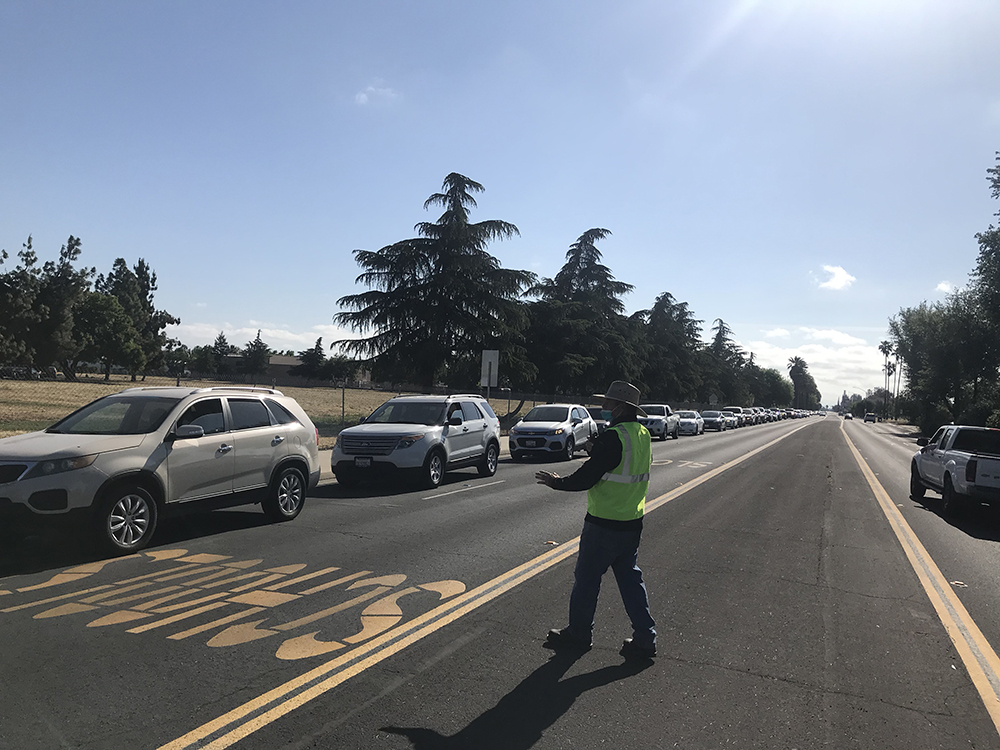 "U Matter to God" was the name of the event, and judging from the tears and comments from our guests, they really felt that they mattered to Someone today.
"I have been watching you guys since I pulled up and you all are truly amazing. God is so still good through all of this craziness," one woman said after waiting in line two hours before we opened.
Our guests showed up after seeing the event advertised in the newspaper and a few local news stations, and the majority had never been to Fresno Adventist Academy, or had much of an interaction with any Adventists.
"It feels great to be able to help those in need, especially through this pandemic," volunteer Manuel Arriola said. "It was great to see everyone staying safe while helping as well. [Everyone did] a great job . . . God bless you all."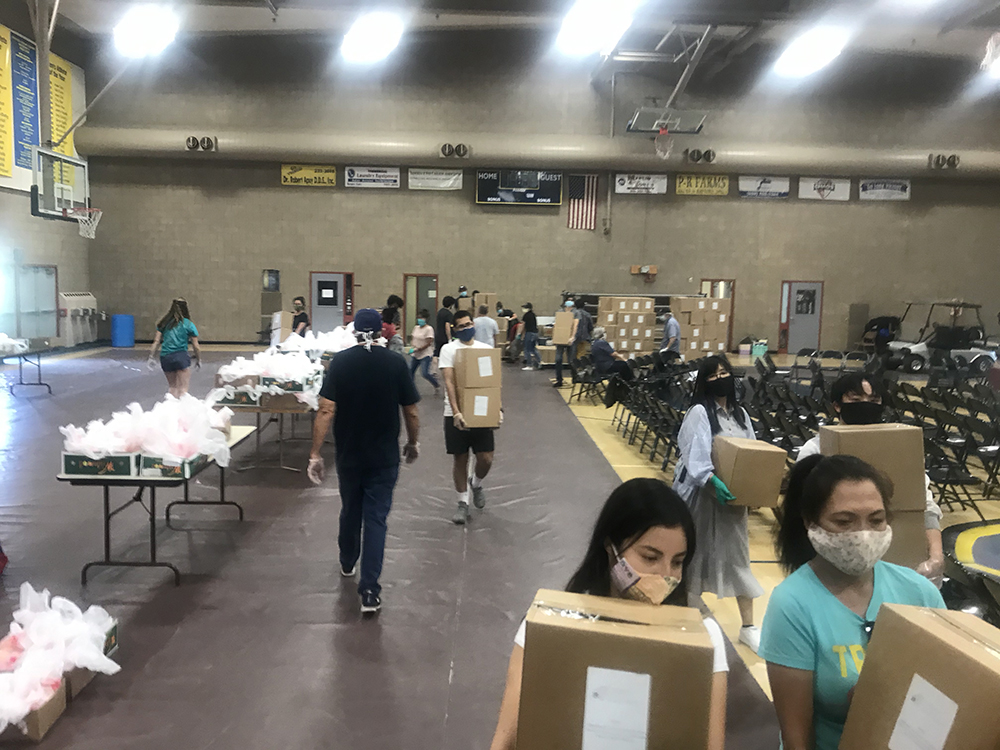 Some of the people in our communities may never hear a sermon or receive a Bible study, but they can meet us. How can we love our neighbors during these times where we aren't even able to shake their hand? Jesus told us, "By this everyone will know that you are my disciples, if you love one another" (John 13:35, NIV).
There is not a ground-breaking approach to soul winning that needs to be applied during this pandemic; it has always been the same. Christ's love for others displayed itself in so many ways, but it was always directed at a need that the individual(s) had, whether they knew it.
This year wasn't what anyone expected. And while COVID-19 upends the economy and many lives along with it, our goal is to love people as Christ does and to serve their needs. Through this, we can cast not our own vision, but God's vision.
— Nicholas Lozito is youth pastor of the Fresno Sunnyside Seventh-day Adventist Church.