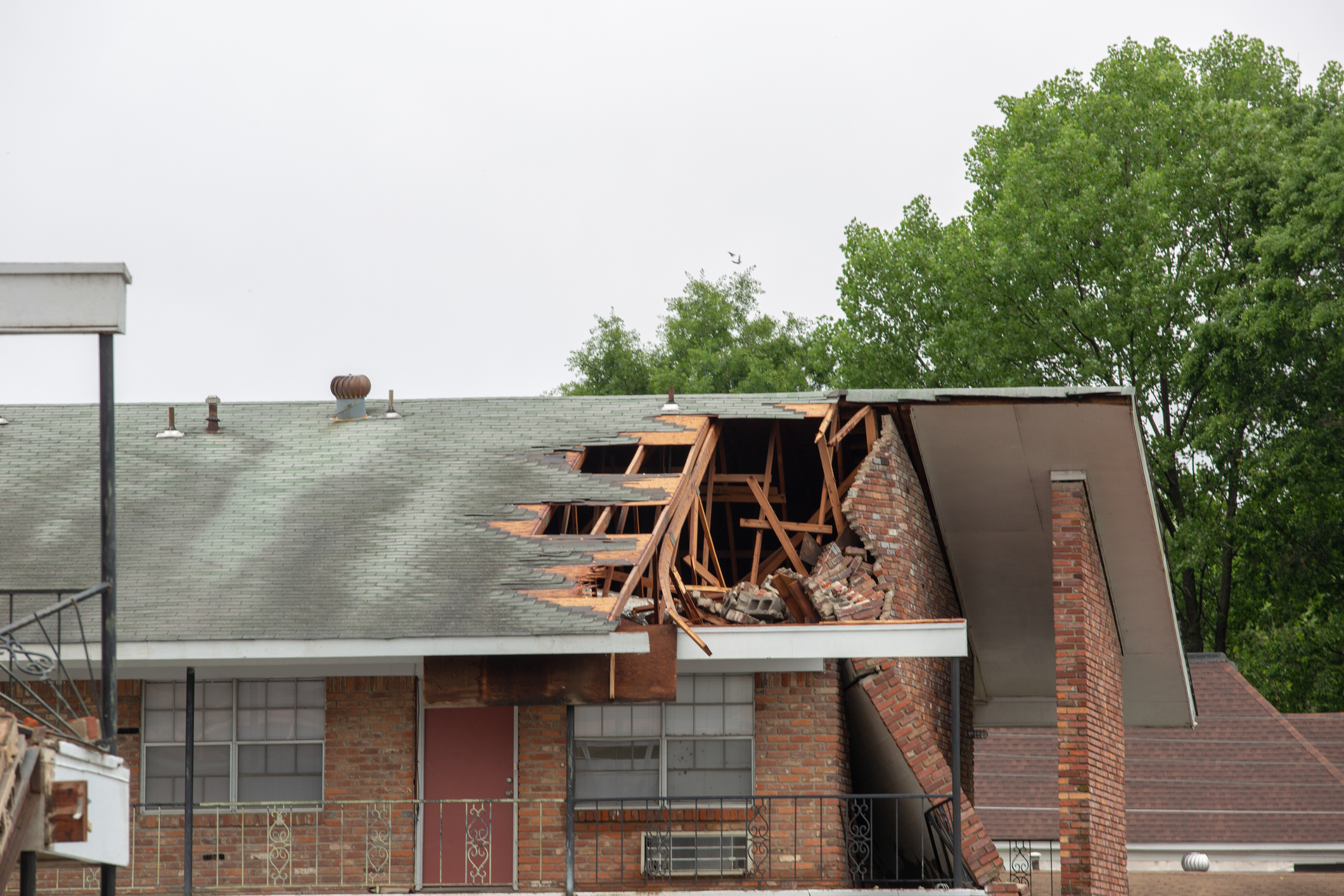 The Mid-West region of the United States experienced a tornado outbreak sequence throughout the month of May that left widespread devastation. The major weather event produced 300 tornados, including 18 EF3 tornadoes and two EF4 tornados.
Adventist organizations and Adventist Community Services projects and partnerships in affected areas of Ohio, Missouri, and Arkansas mobilized to address the dire needs of residents who lost housing, water, and power in the aftermath, and are continuing to provide long-term relief.*
Ohio
In Dayton, The Good Neighbor House (GNH), which is supported by both the Ohio Conference and Allegheny West Conference, has supplied water, food, toiletries and cleaning supplies to community members in need. GNH is also working with the United Way to coordinate volunteer efforts.
"This has been a devastating time for our community," said Marcia Ehlers, GNH assistant director of Human Services and Outreach. "But as we open our day with prayer and watch the circle get bigger and bigger with our neighbors so hungry to have someone connect them with Christ and His comfort, we know He spared our agency any major damage to allow us to be His hands and heart to our neighbors at this time."
As of June 5, Kettering Adventist HealthCare (KAHC) facilities have treated at least 175 people with storm-related injuries. Hundreds are experiencing the effects of widespread power and water outages. KAHC made an initial donation of $10,000 to the Foodbank in Dayton to donate water, as reported by Visitor Magazine. For three weeks after the tornados, KAHC fed 700 people, four nights a week, according to Elizabeth Long, manager of media and public relations for KAHC. Long also shared that approximately 150 KAHC's team members were impacted, including at least five who lost their homes. KAHC's Grandview Foundation organized a special fund, with KAHC contributing $50,000, to support employees impacted by the storm.
On May 28, Ohio Conference's Springfield First Church, which had been spared of the storm's devestation, began a drive to collect items for the tornado victims. Within 17 hours of starting the drive, multiple community groups, church, and community members donated more than 500 bottles of water, according to Elisabeth Hirtzinger, ACS Coordinator for Springfield First Church. Volunteers also donated non-perishable food, personal hygiene items, cat food and dog food.
Missouri
According to a report from the Mid-America Union Outlook, directly following the EF-3 tornado that struck Jefferson City, Missouri, the Adventist Community Services Disaster Response (ACSDR) team from the Iowa-Missouri conference served more than 400 families through a warehouse operated in partnership with Capital West Christian Church. ACSDR also coordinated donation collections during a city-sponsored concert and a barbeque hosted by the sheriff of Jefferson City.
ACSDR volunteers and other area agencies opened the multi-agency resource center (MARC) on June 4 in Carl Junction, Missouri, for those who have been impacted by the recent tornados.
MARCs provide a central location for local and state agencies and human service organizations to provide disaster-related assistance and information regarding insurance and legal services, Food Stamp replacements, health and wellness services, and emergency financial assistance.
Arkansas
More than 500 families in Fort Smith are continuing to feel the effects of the storm. In addition, local officials are carefully monitoring the Arkansas River, which has risen to a record-breaking level due to heavy rain from the tornado. "The greatest concern is that the levies have never been tested to hold so much water and for such a long time," said Lea. The Southwestern Union and Arkansas-Louisiana Conference are also working to support communities in Arkansas and addressing the needs of residents housed in shelters.
"Our teams are meeting these challenging situations in a manner commensurate with the need," said W. Derrick Lea, director of Adventist Community Services Disaster Response. 
"Though at times the need appears so great, our ACS teams respond in a manner that is commendable. I'm encouraged by their continual commitment to helping those experiencing disasters under all circumstances."
* This round up of Adventist Community Services Disaster Response across the division is a small sampling of activity. Work continues in other parts of the division, including Saipan, in the Guam-Micronesia Mission, California, Texas, and Bermuda (training).