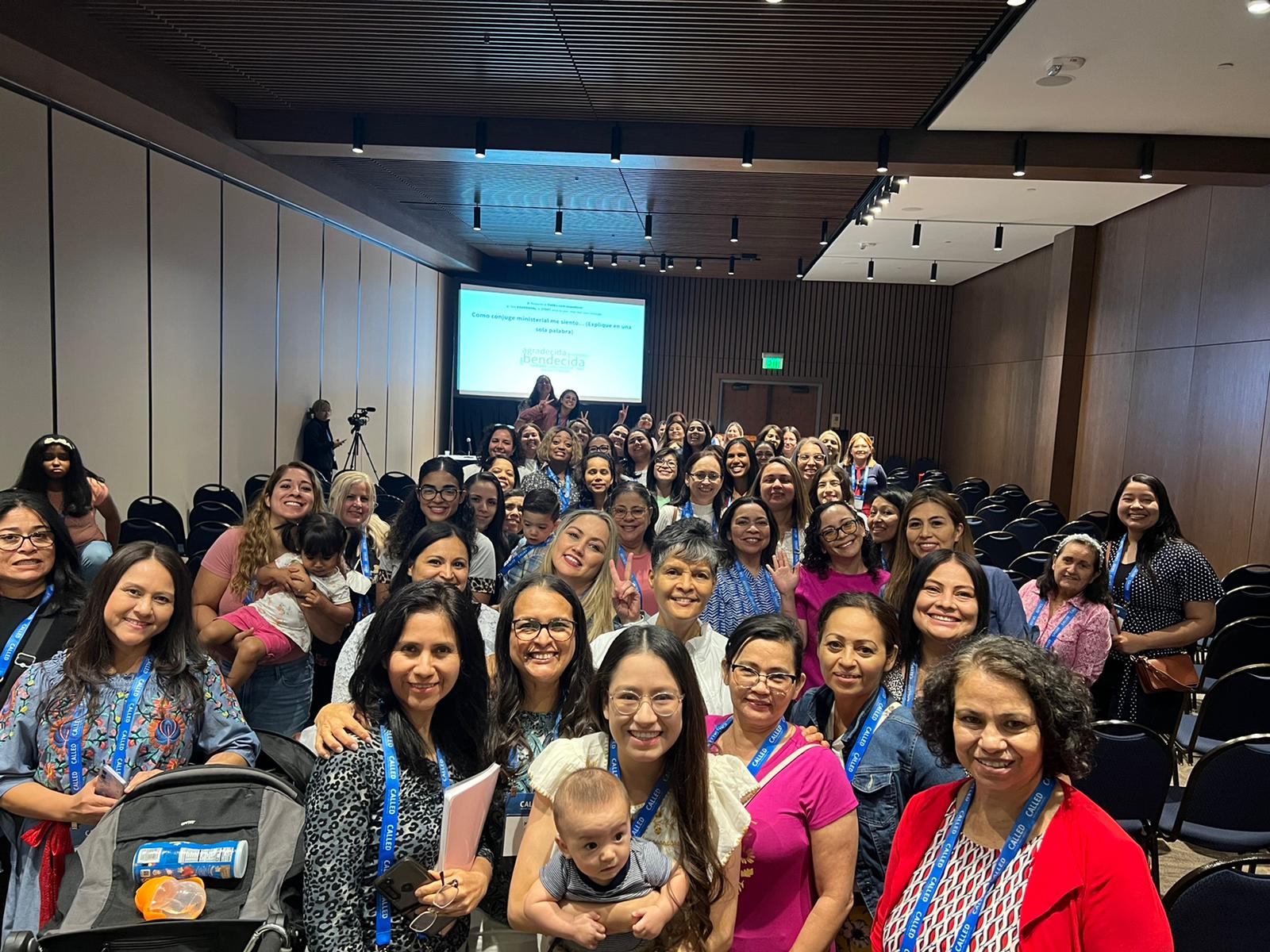 "The CALLED convention was such a spiritually uplifting experience for me, especially the ministry spouses' seminars. Being in the presence of so many ministry families brought a sense of camaraderie and joy!" exclaimed Heidi Martin, ministerial spouse guest panelist at the 2022 CALLED Pastors' Family Convention and "Wake up With Hope" co-host.
"What I really enjoyed at the CALLED convention was the fellowship. It brought so much joy to see our friends from various parts of the country. The seminars were so informative, and the main sessions were inspiring, bringing a new perspective to our ministry," added Lisseth Castellanos-Pasillas, ministerial spouse seminar facilitator.
The CALLED convention, held June 19-22, provided quality seminars and resources for all the North American Division's pastoral families — and this included ministerial spouses. Dedicated ministerial spouse leaders under the direction of Desiree Bryant, M.Ed., NAD Ministerial Spouses Association director, worked tirelessly to offer practical, interactive forums to benefit fellow spouses from across the division.
There were open, interactive ministerial spouse forums in both English and Spanish. The seminar titles included: "Compassion Ministry," "Male Ministerial Spouses Open Discussion," "Supporting Mental Health Issues," "Challenging Your Fitness Status Quo?," "New Ministerial Spouses-Let's Talk," "Discovering Your Ministry Passion," "Balancing Family and Ministry," "Authentic Christianity," "The Post-Modern Pastor's Spouse-Being Myself," "Ministerial Spouses Discussion Forum," "The Chaplain Spouses' Journey," "How to Grow my Own Spiritual Life in the Midst of Stress, Chaos and Conflict," and "Meeting the Transitioning Needs of a Pastor's Spouse."
For the ministerial spouse's discussion forum, guest panelists Heidi Martin, Wirmin Alcantara, and Carolann De Leon focused on "Family, Finances, and Mental Health," providing practical information and experience. The session was comprised of short 10-minute presentations followed by 10-minute question and answer time for each of the three topics. The room was filled to capacity with standing room only in the back!
"I was happy to see our NAD ministry spouses fill our room and be blessed by the thoughtfully-prepared interactive forum prepared for them. Ministry spouses are people first, so when they are supported and empowered, they can fulfill God's diverse assignments! Many meaningful, Spirit-directed conversations were enjoyed because of our forum," said De Leon, associate director for the North Pacific Union Conference Ministerial Association.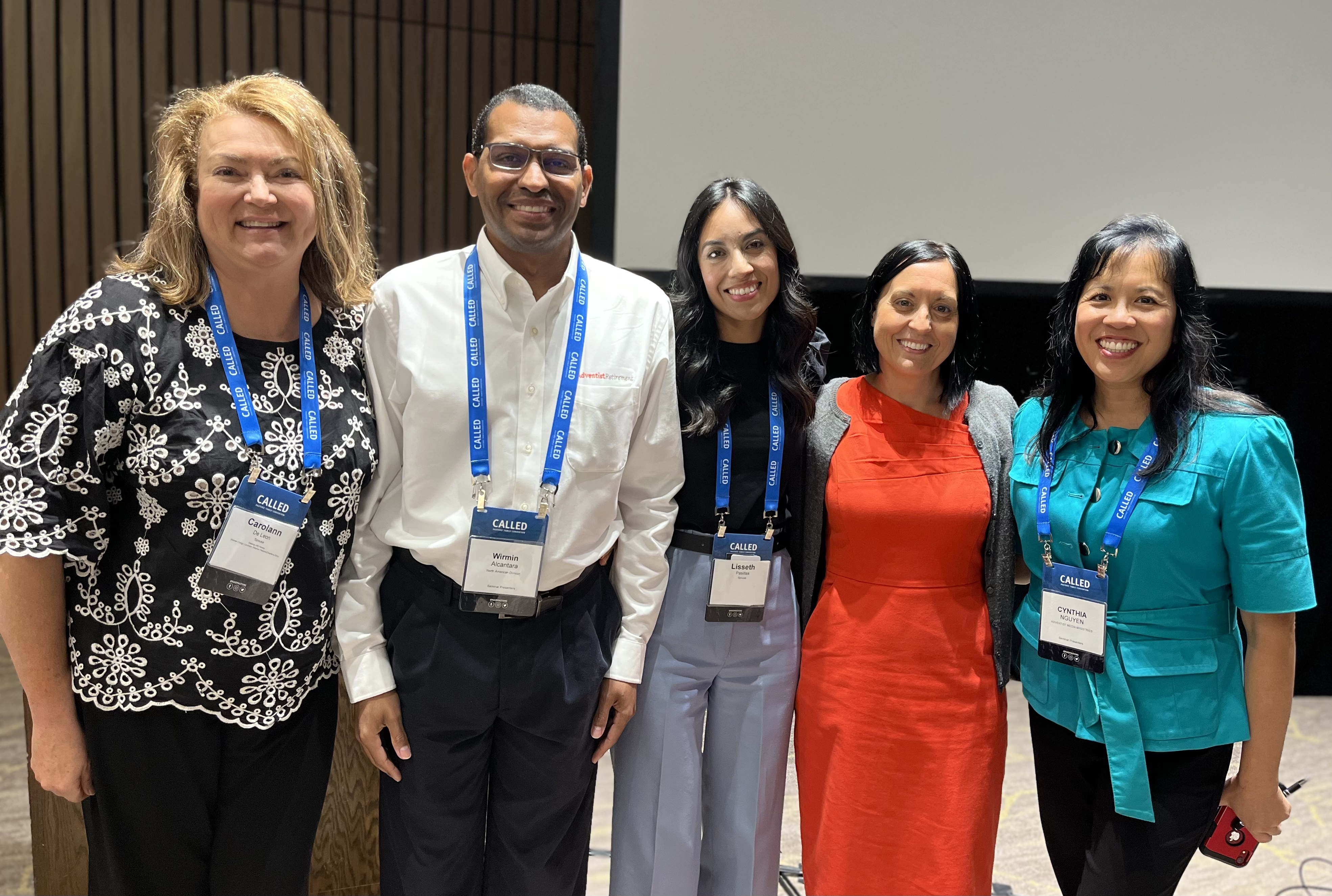 Finances were one of the top concerns of spouses juggling the family budget, saving for the future, and out-of-pocket travel costs with their pastoral spouse. "It was a joy and a blessing to dialogue with pastor's spouses about how they can meet their financial goals" stated Alcantara, associate administrator/Defined Contribution Plan Adventist Retirement.
One of the goals of the forum was to cater to the needs of the ministerial spouses and for them to come away with added strength, and feeling supported and appreciated. Drawings, gift cards, and special prizes were also given during the discussion forum and graciously donated by the Voice of Prophecy, It is Written, Jesus 101, LifeTalk Radio, Faith for Today, and the NAD Ministerial Association Spouses department.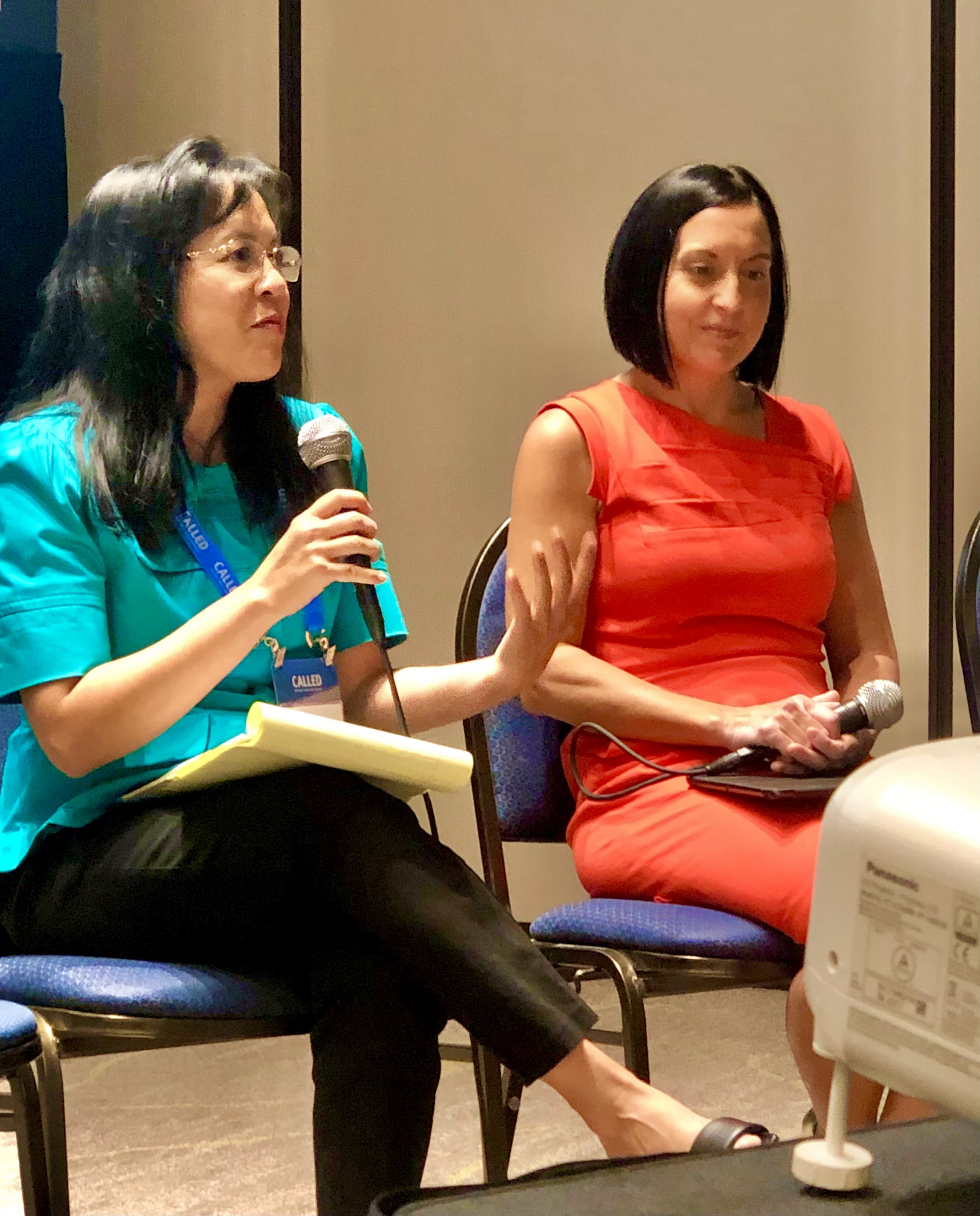 One attendee asked if there were other parents of special-needs children in the group, and quickly found her own support circle. A popular feature of the program was the 15-minute massages provided especially for ministerial spouses. Greatly encouraged by the convention, ministerial spouse Katty Castro said, "CALLED was a rechargeable moment with God, an inspirational time that reshaped my vision, and a reconnecting experience with mission-oriented ministerial families. It was an amazing blessing!"
The CALLED spouse seminars were a wonderful place to connect with fellow ministerial spouses to encourage and pray for each other, find valuable mentors, and become recharged for the ministerial journey ahead. "What I loved was the positive focus we can have as ministerial wives and the helpful tips on how to join our spouses in church work, which really in the end is God's work. It encouraged me to continue working together till Jesus comes," stated Melanie Goetz, ministerial spouse seminar participant.
By Cynthia L. Nguyen, is a senior accountant at Adventist Media Support Services in Riverside, California, and is married to Pastor Vinh Nguyen, El Monte Vietnamese Seventh-day Adventist Church