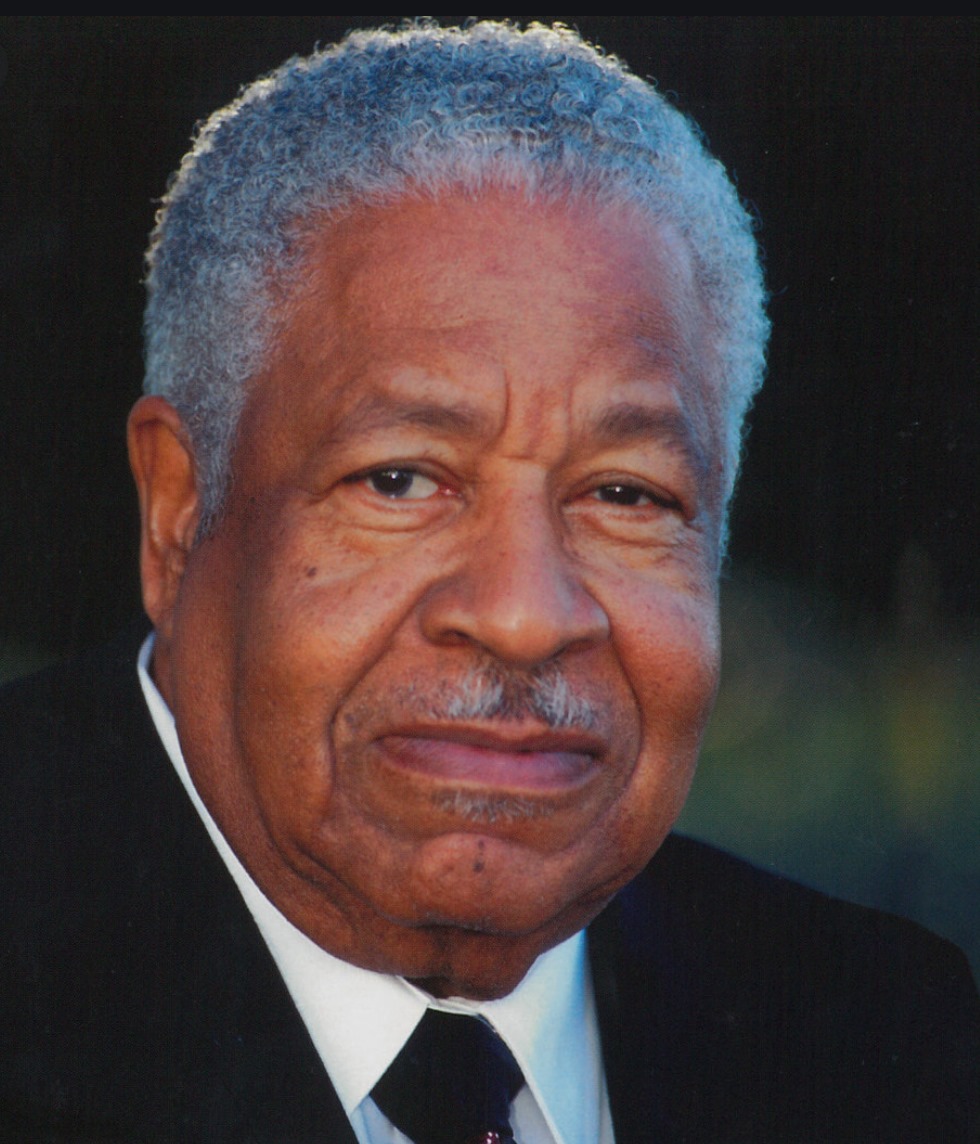 ARTICLE UPDATED Sept. 16, 2021, 5:40 p.m. ET; UPDATED Oct. 13, 2021, 6:35 p.m. ET
Charles Edward Bradford, first president of the Seventh-day Adventist Church in North America (NAD), passed away on Thursday, September 9, 2021, in Huntsville, Alabama, after more than half a century of ministry. He was 96.
Bradford joined the NAD after serving as associate secretary of the General Conference (GC) from 1970 to 1979. In 1979 Bradford was elected to succeed Neal C. Wilson, who had served as a vice president in the GC with responsibility for North America — which was officially recognized as one of the church's world divisions after Bradford took the helm. Wilson moved on to become president of the General Conference.
Not only was Bradford the first NAD president, serving as leader of the fledgling division, he was the first African American to serve in that role. He and his administrative team were instrumental in the NAD's development toward functioning as a division territory of the Adventist Church. Described as a "company man working for the Lord," He served as NAD president until 1990.
As shared in a recent tribute video, Bradford wrote, "The most urgent theological task before us today is to understand what the church is all about and model it — make it visible" (from The King Is In Residence). Known for his theological prowess as well as his leadership expertise, Bradford often recognized that the local church is at the core of the gospel work.
During a special interview with Bradford and his wife, Ethel, at the 2017 NAD Year-End Meeting, Bradford, who started his ministry in the 1940s as a pastor, spoke passionately about the local church. He said, "Everything is contained in the small little egg of the [local] church. Love those people, respect them, know how to talk to them!" Bradford added, "Don't think the early church was perfect ... The church is made up of human individuals. But God is working with us."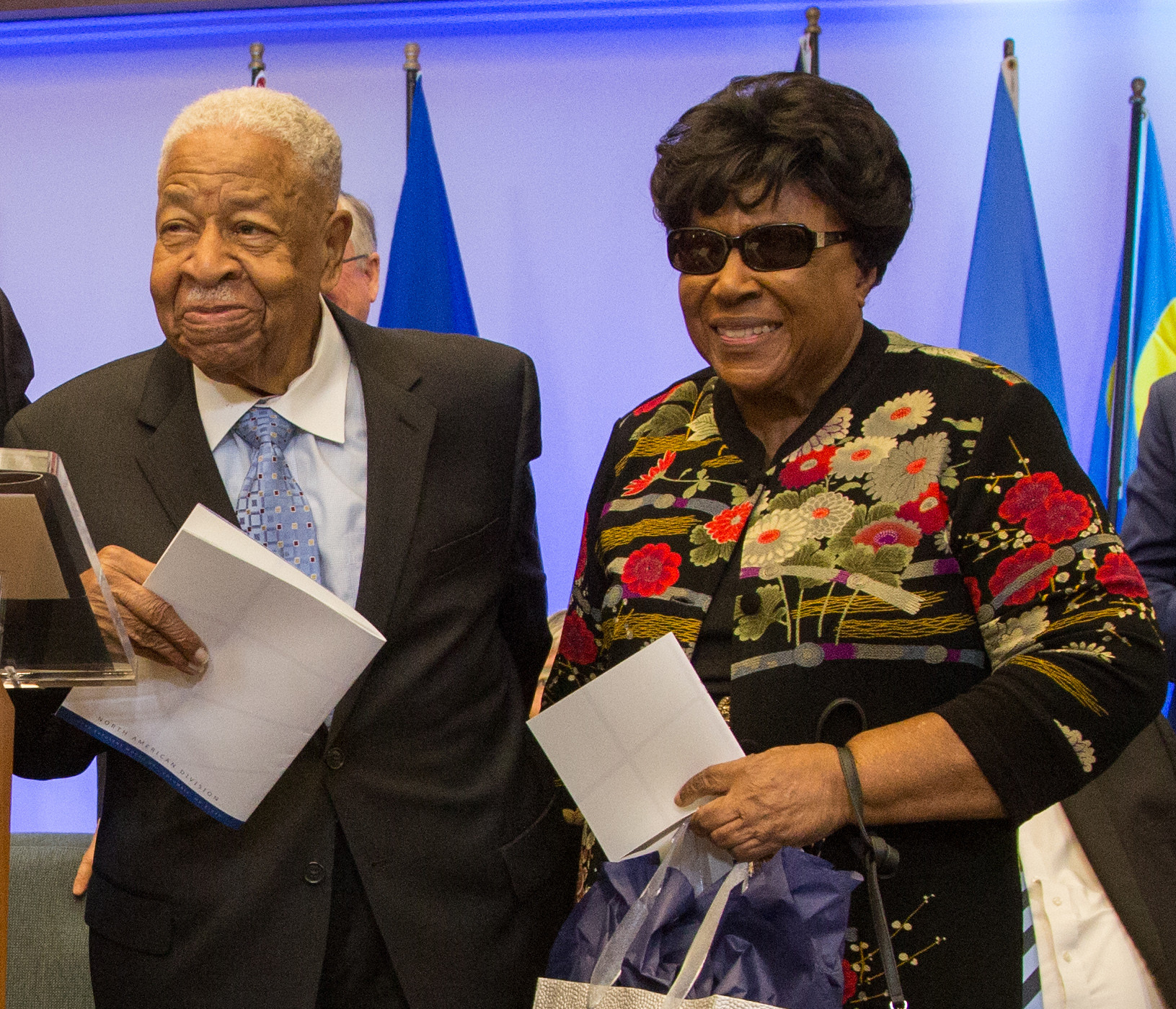 Adventist Influence
One of eight children, Bradford was born in Washington, D.C., on July 12, 1925, to Etta and Robert Bradford. Etta Littlejohn, born in Mississippi, became an Adventist from attending Bible studies on the Morning Star riverboat, and was one of the first 16 students to attend Oakwood College (now Oakwood University) in Huntsville, Alabama, in 1896. There she met Robert Bradford, from Alabama, who was part of a group of early black Adventist ministers who provided a solid foundation for Adventism among African Americans.
Bradford's decision to go into ministry was influenced by his attendance at Oakwood College, specifically Oakwood's Friday night ministerial "seminars" and seeing his fellow classmates receiving the call from God to go into ministry. He finished at Oakwood in 1946, and started his pastoral ministry that June in the Arkansas-Louisiana Conference. In 1947 he became the pastor of the Berean Seventh-day Adventist Church in Baton Rouge, Louisiana, and later pastored a church in Monroe, part of the Southwestern Mission, which became the Southwest Region Conference in 1949.
He married Ethel McKenzie on May 23, 1948, and the two of them continued in ministry at Baton Rouge, Lake Charles, Hammond, and Covington churches. They were married for more than 73 years, and raised three children. Before they wed, Ethel was an administrative assistant for the South Atlantic Conference, a charter staff member for the conference when it began in 1946. As the couple moved to various ministry assignments in more than seven different cities, Ethel worked at Southern Adventist University, the Federal Housing Administration, several conferences, and at the North American Division. Bradford said, "She is the great joy of my life … I can't say enough about Ethel."
For 15 years he served in Louisiana and New York City. During this period, he began perfecting a folksy yet highly intellectual oratorical style that would become his trademark. Bradford's mentors included G.E. Peters, W.S. Lee, W.W. Fordham, H.D. Singleton, T.M. Rowe, and E.E. Cleveland.
Visionary Leadership
"Charles Edward Bradford was anointed by God to be an exemplary leader in all the major phases of gospel ministry. By faithful obedience to God's calling he dignified ministerial endeavor, elevated laity confidence, and left the church a better place," said Calvin Rock, retired vice president of the General Conference of the Seventh-day Adventist Church, and former colleague and nephew of Bradford.
According to Trevor O'Reggio, chair of the Andrews University Church History department, Bradford was noted for his "bold and courageous stance on issues that were considered controversial. He excoriated the church for its position on the issue of race, drawing upon the counsels of Ellen G. White to buttress his case. He challenged the church to reach out to African-Americans of the inner cities and to implement remedial action to alleviate their suffering. He raised serious questions about the fairness of the Adventist financial structure relative to the regional conferences. He urged the church to employ more Black Adventist youth and set up scholarships for them."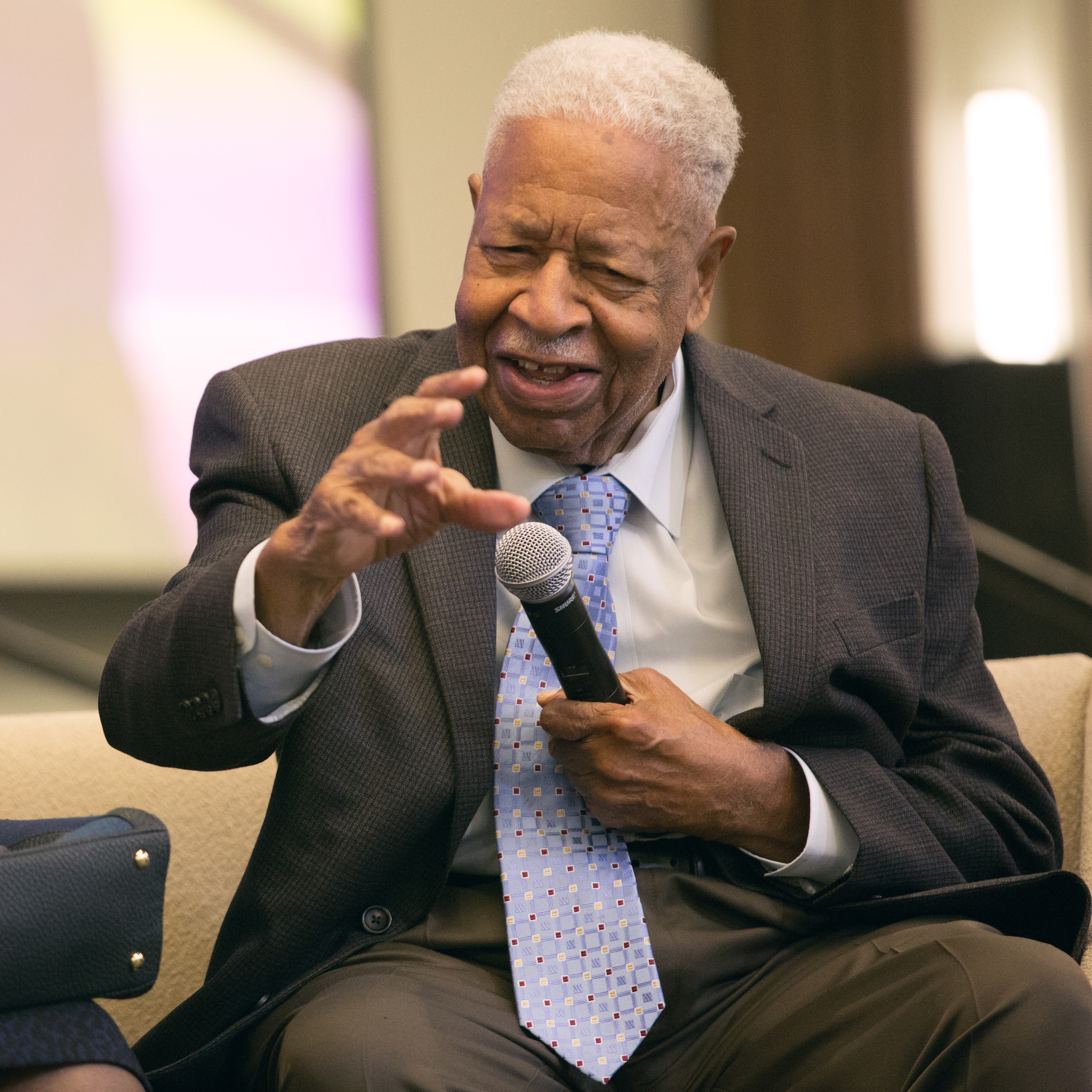 "Brad's approach to leadership was about empowerment," said Harold L. Lee, close friend and author of Brad: Visionary Spiritual Leadership, a biography written with Monte Sahlin about Bradford's life of ministry and servant leadership. "He firmly believed in servant leadership — and the type of church structure that would nurture new leaders. He encouraged those in leadership to never forget that they serve the local church."
While Bradford still kept close to the local church with pastoring through the years, he moved into leadership roles in several conferences before becoming president, at age 36, of the Lake Region Conference in 1961. Under his leadership the conference membership grew by 80 percent. In a decade of racial upheaval in the U.S., Bradford directed Lake Region's churches, most in urban areas with large black populations, to meet the needs of their communities in practical ways with a special focus on strengthening the black family.
Within the church Bradford privately and publicly prodded church members to address the racial crisis. In 1964, while president of the Lake Region Conference, he wrote a letter to then GC president R.R. Figuhr, eloquently and passionately urging him toward a more progressive view of race relations. In 1966 he wrote a paper to the General Conference Session on the great need for the Adventist Church to engage in improving the condition of blacks in America. Among other things, he stated: "The Negro Seventh-day Adventist is perforce affected by the tension and the drama of his people's struggle for justice and equal rights. Half measures and token gestures do not satisfy now."
Nine years later, Bradford was elected associate secretary of the GC, serving in that role until he was elected NAD president in 1979, a historic election reported on in secular newspapers including the New York Times and Washington Post.
As NAD president, he served as chair of Oakwood's board of trustees. In his retirement, the Oakwood University Bradford-Cleveland-Brooks Leadership Center, the brainchild of Bradford as a leadership development "lab" for church leaders, came to fruition — and today serves as a continuing education center, initiated and supported by the North American Division Regional President's Council and Oakwood University, that provides servant leadership development for present and future leaders.
Another key example of Bradford's ability to lead with vision also came in retirement when he was asked to speak at the 1995 General Conference Session in Utrecht, Netherlands, on the subject of women's ordination. Bradford reasoned that if one takes into consideration major biblical doctrines, including salvation, the Holy Spirit, and the church, that the ordination of women is in keeping with biblical principles.
Bradford, awarded a doctor of divinity degree from Andrews University in 1978, was also a prolific writer. With all the contributions Bradford made to the church, the most significant are arguably his writings on ecclesiology. In addition to numerous articles and letters he wrote, he also authored seven books through his ministry and in retirement, including Find Out About Prayer, The Wit and Wisdom of Charles E. Bradford, Sabbath Roots: The African Connection, and his most recent, The King Is In Residence, published in 2017.
As a guest at the 2017 NAD Year-End Meeting, Bradford had words of wisdom and encouragement for the gathered leaders as he urged them to read Ephesians. "Study what the church really is. We have suffered because we have failed to recognize the depth and the breadth of this people that He called out of darkness into the marvelous light," he said. "We've got to get to know more about it, [learn] how it operated in those days. We've got to walk in their footsteps and try to understand what is God's future for His church. … The church has really been put in charge in the whole world. We are members of the house of God. … We're on the board and we can talk to Jesus."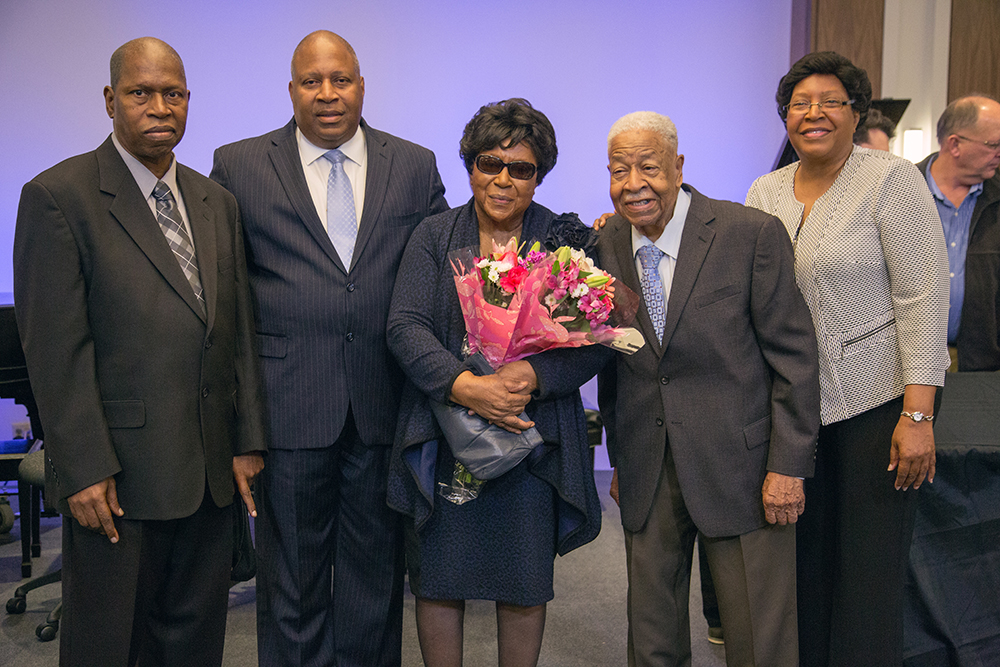 A Spiritual Giant
"Elder Bradford was a spiritual giant among us. The impact of his legacy and ministry can never be fully measured or ascertained. It continues in the lives of generations of leaders, pastors, and members who have been influenced and inspired by his life," said G. Alexander Bryant, current NAD president. "He always encouraged us to excel in our God-given talents and assignments."
Bryant added, "Elder Bradford had a rare collection of passion, grace, power, and humility. He made an incalculable impact on our lives, on our church, and on our world. Indeed, a prince of Israel has passed away, but his legacy lives on."
"Elder Bradford was a giant in so many ways — faithful follower of Christ, wonderful preacher, diligent Bible student, dynamic intellect, experienced administrator, caring pastor, loving husband and father, encouraging brother in Christ, long-time friend," shared Ted N.C. Wilson, president of the General Conference. "As a student and young worker, it was a privilege to watch the close working relationship and friendship between Elder Bradford and my father. They had a very collegial rapport as they helped to guide God's church through the power of the Holy Spirit. Elder Bradford seemed to always have things under control and had a way about him that, even in difficult situations, you would know that he was thinking three steps ahead of others and, by God's grace, things would work out well to God's glory."
Ron Smith, president of the Southern Union Conference, said, "It is with a sense of deep grief and sadness that we experience the loss of one of the outstanding Seventh-day Adventist leaders of all time. Elder Charles Bradford, a pioneer, consummate preacher, conference president, division president, and chair of multiple institutional boards, leaves an enormous vacancy and gigantic hole in the hearts of myriads of clergy and Christians within and without the Seventh-day Adventist denomination."
"Men and women throughout the Southern Union Conference, and around the world, pause now to examine going forward in church life without Elder Bradford's incessant coaching and inspiration to so many members, church officials and ministers throughout our church. We will miss him and will continually intercede for his dear wife Ethel, adult children, and members of his family. Our prayer will also embrace the millions of grieving Adventists around the globe," said Smith.
Bradford is survived by his wife Ethel; children Sharon Louise Lewis,* Charles Jr., and Dwight; three grandchildren, and four great-grandchildren. A private family viewing is planned for Friday, September 24, 2021. The burial will also occur on September 24 at 12:30 p.m. CT at the Oakwood University Memorial Gardens Cemetery, and is open to the public. A memorial service celebrating Bradford's life and ministry is scheduled for 12 noon CT on Sunday, October 3, 2021, at the Oakwood University Church (OUC) in Huntsville, Alabama. The burial and memorial service will be livestreamed at https://oucsda.org and on the OUC YouTube page.
Cards may be sent to Mrs. Ethel Bradford, 110 Westin Place, Madison, AL 35756. In lieu of flowers, the family requests that donations be made to Oakwood Adventist Academy in Huntsville, Alabama.
* UPDATE: Sharon Louise Bradford Lewis passed to her rest on October 10, 2021. Please pray for the Bradford-Lewis family during this difficult time.
— Benjamin Baker, Ph.D., Adventist historian, contributed to this report.