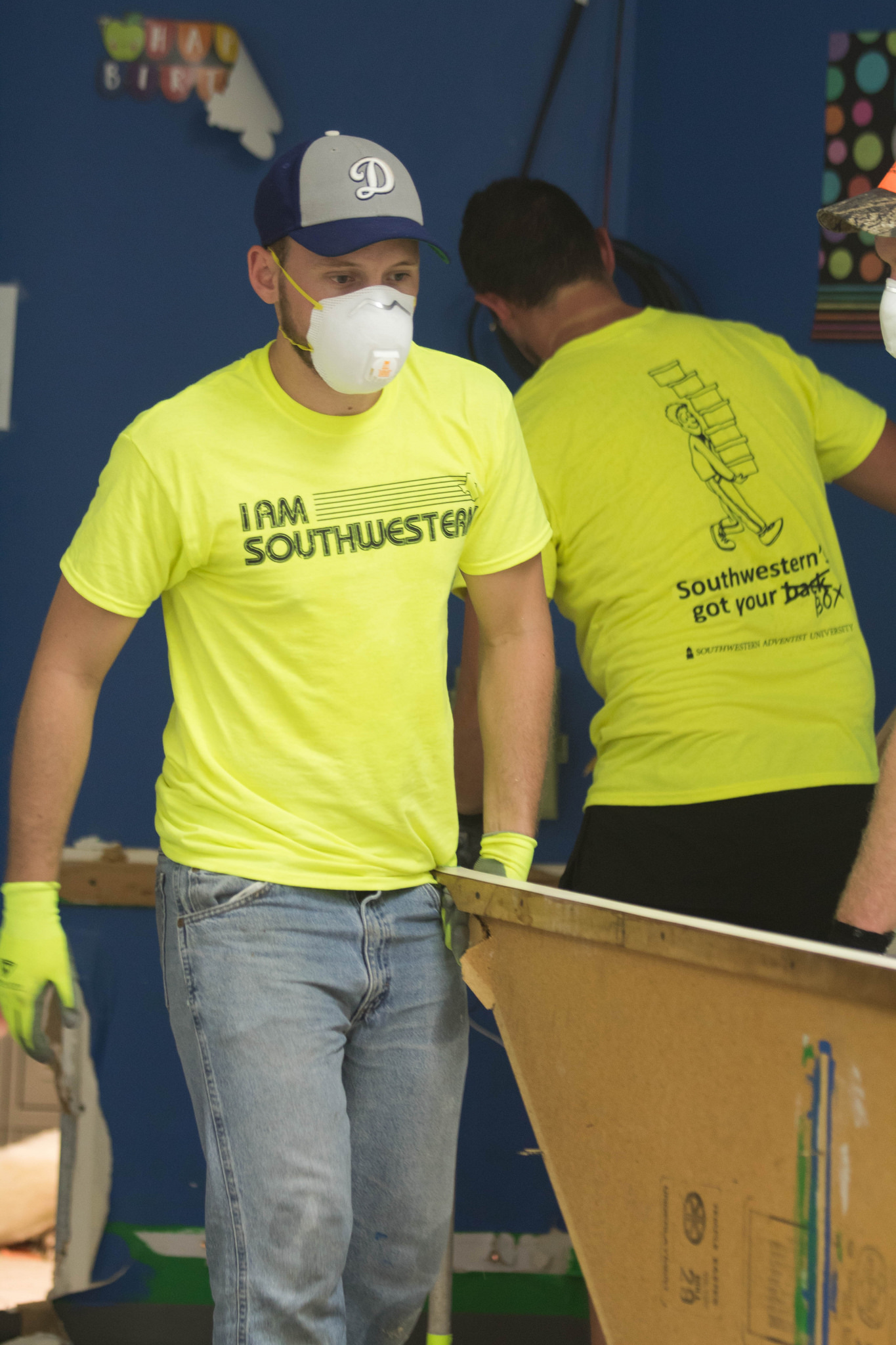 This past Labor Day weekend, 26 Southwestern Adventist University students, faculty, staff, spent several days with Lillian Fire Chief Keith Fleming at The Oaks Adventist Christian School located in Cypress, Texas, just outside of Houston. The team worked to repair damage from Hurricane Harvey. As the work bee progressed, the number of volunteers grew close to 300, including local residents and many Southwestern Adventist University alumni.
The long weekend originally held far different plans for many students. But when Hurricane Harvey slammed into the southern coast of Texas on Aug. 25, 2017, leaving a path of destruction through Galveston, Corpus Christi, Rockport, Houston, and surrounding areas, priorities changed quickly. Teaching and providing service to humanity is one of the main tenants of Southwestern's tagline: "Knowledge, Faith, Service." In keeping with that spirit of service, students immediately looked for ways to help.
"Life can change your plans drastically sometimes," says Tanya, senior communication major. "I had originally planned a weekend of getting ahead on my classes and relaxing, but the hurricane hit and we needed to help however we could. I'm tearing out sheetrock instead of doing homework."
Southwestern Adventist University has alumni, friends, and family of current students in the impacted area. "Being here at school (in Keene) and watching everyone back home lose everything just broke my heart," shares Kimberly Torres, sophomore nursing major and Victoria, Texas, resident. In response, Torres immediately contacted all her friends on campus to help by gathering needed supplies. She soon had a pile so large she had to ask for help in getting it all to her hometown.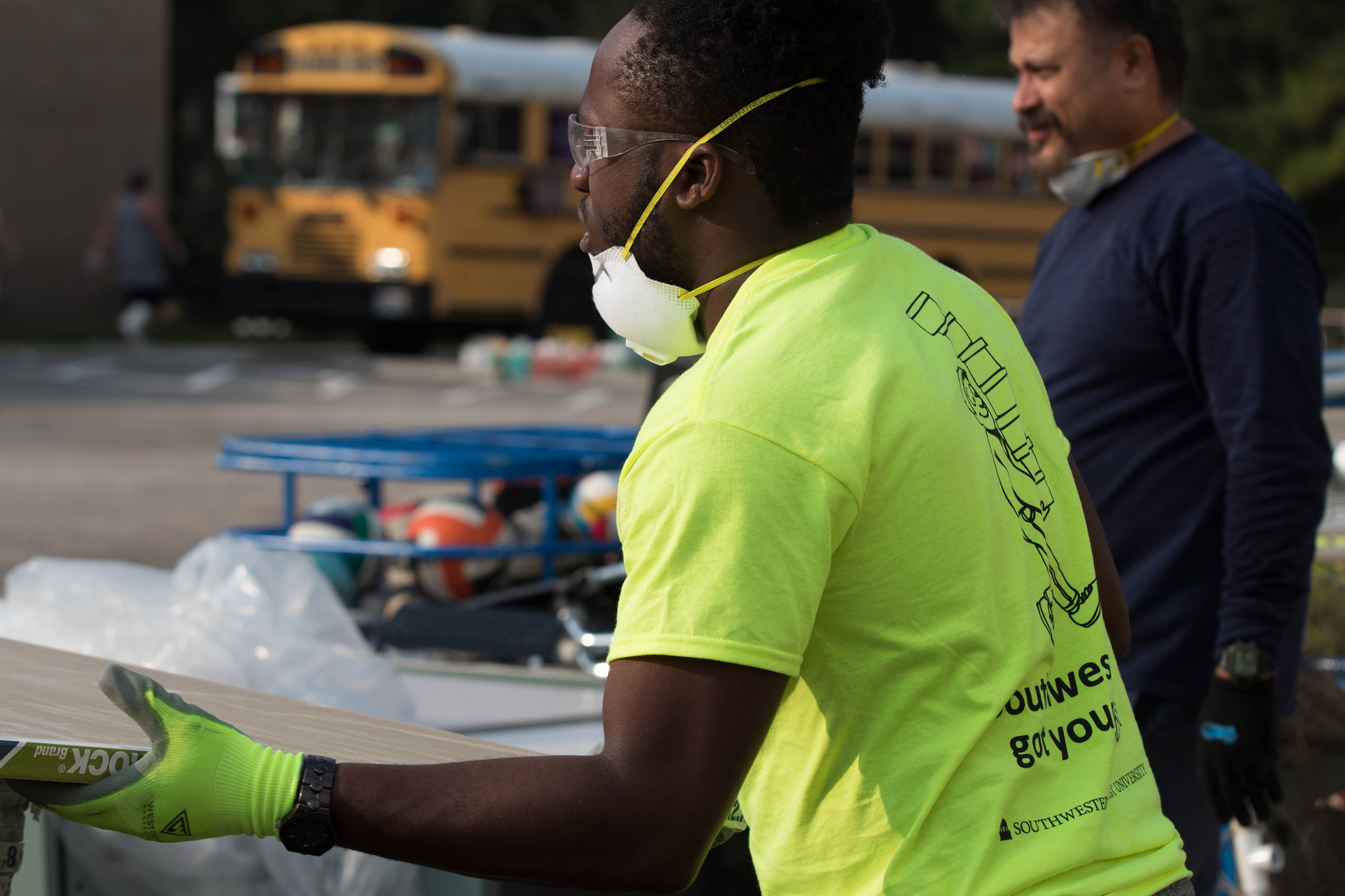 Maximum Impact
Faculty, staff, and students continue to organize themselves, aligning with other organizations for maximum impact. Southwestern's Enactus team contacted the local Harvest House and quickly organized to help gather a list of donations needed as Harvest House prepares to assist evacuees relocating to Johnson County.  The university also rapidly partnered with Adventist Community Services to raise funds for disaster relief kits — and organize students to assemble the kits. Through the Spiritual Life and Development Office, the campus has responded to other requests for help, such as loading trucks bound for Houston with supplies, volunteering at other Johnson County organizations, and supporting efforts at area churches.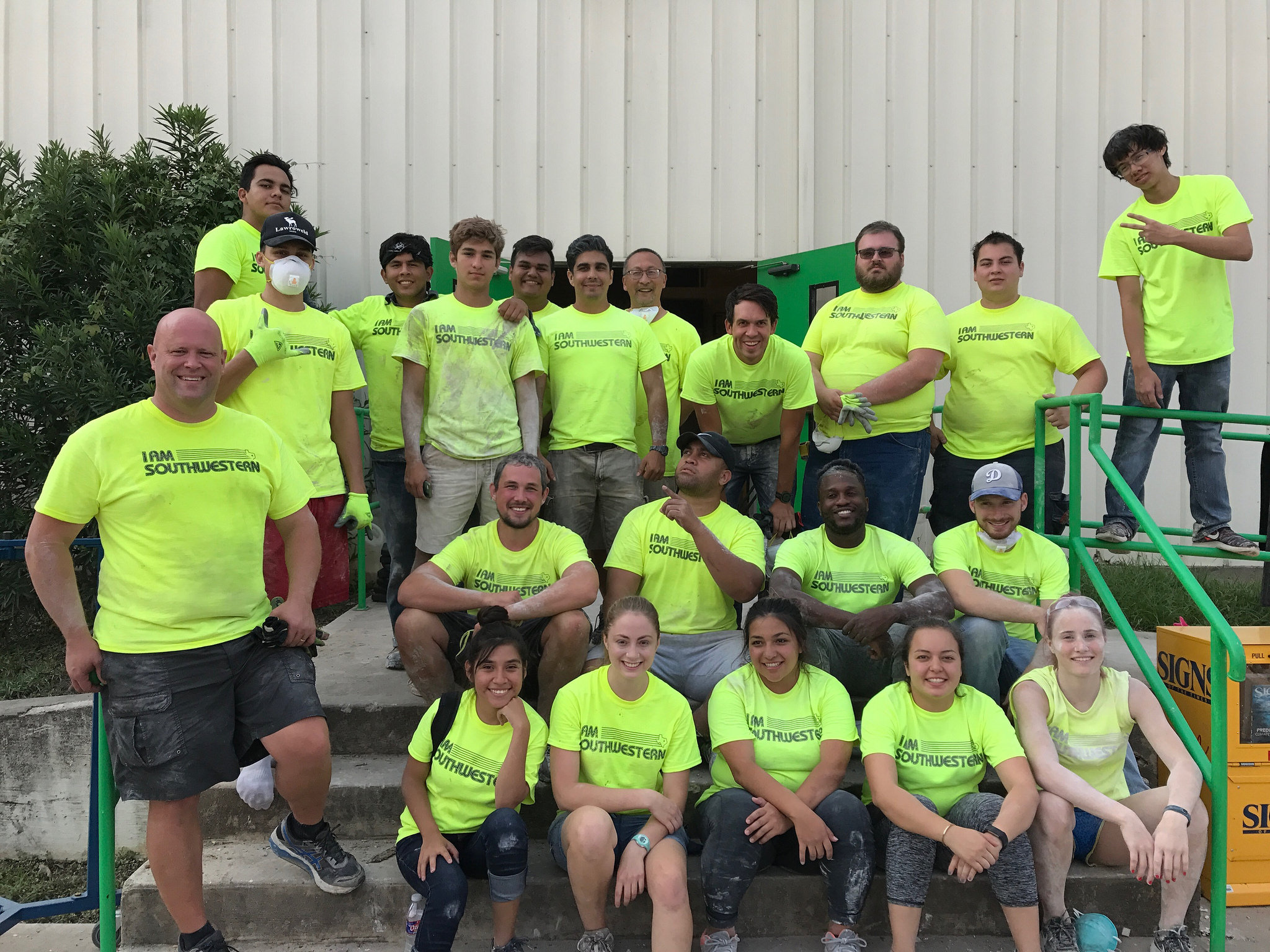 "We've been witness to such a spirit of camaraderie," says Ken Shaw, Southwestern Adventist University president. "We're working on these projects, and we've got community members jumping in, and our own alumni coming to help. It is wonderful to see our legacy of service in action."
Southwestern continues to communicate with the local Johnson County disaster relief chapter, ACS, shelters in the Dallas/Fort Worth area, and our local conferences and Southwestern Union officials to be available to give assistance when possible as soon as opportunities arise.
For more information on how to help raise funds for disaster relief kits, visit  http://www.communityservices.org/. For more information on how to help The Oaks, please visit https://www.youcaring.com/theoaksadventistchristianschool-919180.
 
— Darcy Force is the director of Public Relations and Marketing at Southwestern Adventist University.