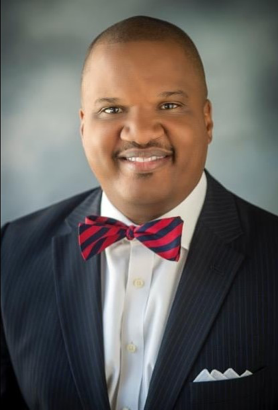 On Sunday, May 23, 2021, the executive committee of the Southwest Region Conference of Seventh-day Adventists convened at the Dallas City Temple Seventh-day Adventist Church in Texas to elect a new president. The committee met and prayerfully considered several esteemed candidates.
After being led by the Holy Spirit, they ultimately voted to elect Carlton P. Byrd, Ph.D., as president. Byrd, a 1994 graduate of Oakwood University, most recently served as speaker/director for the Breath of Life TV Ministries and as senior pastor of the Oakwood University Seventh-day Adventist Church.
"We praise the Lord for His presence and guidance during the meeting and congratulate Dr. Byrd in his new role. Let's pray for Dr. Byrd and his family as they transition into this new chapter in their ministry," said an Oakwood representative.
President Leslie Pollard reflected, "On behalf of the entire Oakwood University administration, faculty, staff, student body, and alumni network, we extend our best wishes to Dr. Carlton Byrd on his new assignment to the great Southwest Region Conference as president. We are deeply grateful for his service to the Oakwood University community for the past nine and a half years. Among his many contributions, Byrd's commitment to evangelism and media ministry has made an indelible impression on generations of Oakwood University students. He will be missed indeed!"
The executive committee also voted to name Philip Palmer, a 1985 Oakwood graduate, to serve as interim executive secretary, in addition to serving as conference treasurer.
Click here to watch a video greeting from Byrd on the Southwest Region Conference Facebook page.