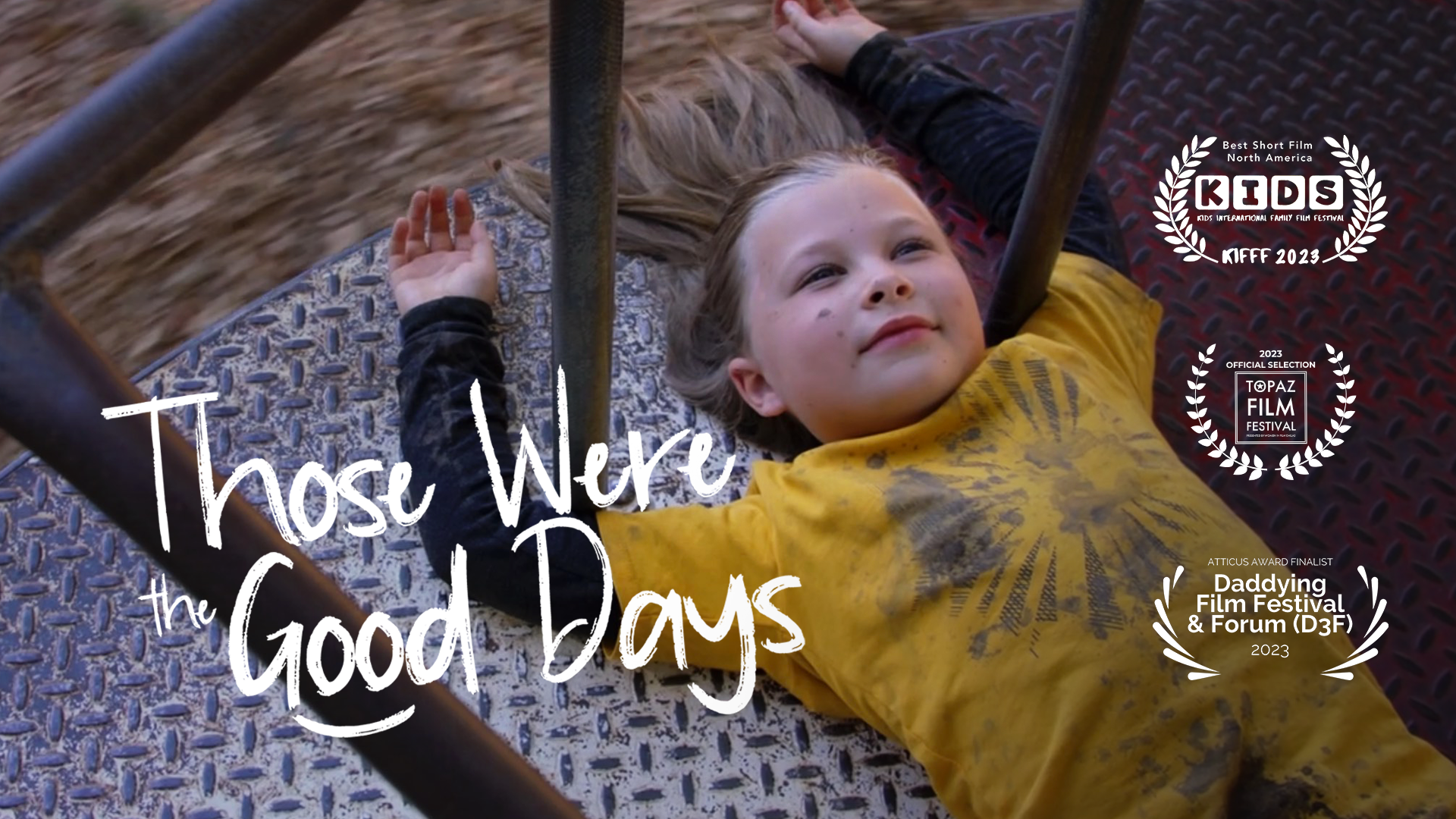 The Sonscreen Film Festival original short "Those Were the Good Days" has received the "Best Short Film North America" award at the Kids International Family Film Festival.
The six-minute film, which was produced in collaboration with Pacific Union College, has also been named as an official selection of the upcoming Topaz Film Festival, by the Women in Film Dallas Scholastic Grant Fund, and was honored as an Atticus Award Finalist at the California-based Daddying Film Festival & Forum earlier this year.
The Daddying Film Festival & Forum screened the short virtually June 4-11 2023, and also met in person June 24-25, while the Kids International Family Film Festival and Topaz Film Festival are set for October.
"We're thankful that this film has brought joy to so many people," Sonscreen organizers said in a statement. "Parents, especially, seem to connect with its themes and feel encouraged to make the most of every moment with their families."
For Rachel Scribner, the film's writer/director, the project has brought welcome opportunities to connect with other creatives. "I'm so grateful that Sonscreen supported me in telling this story," said Scribner, who has been invited to attend the Topaz Film Festival for a special screening of the piece. "I got to work with the most incredible team and have met so many people through the process. Plus, it was a lot of fun. I can't say enough good things about this festival's commitment to helping artists grow."
"Those Were the Good Days" has been focused on collaboration since its inception. Scribner first dreamed up the idea as one part of the 2022 international cross-media Happiness Project hosted by the Inter-European and Trans European divisions. "Happiness is not necessarily something we own from birth but rather something we learn," Europe project coordinator and Hope Media Europe producer Adrian Duré said of the theme.
Festival executive director Julio C. Muñoz hopes this film will only be the beginning of Sonscreen's creative collaboration. Since "Those Were the Good Days" was completed with the guidance of veteran producer Rajeev Sigamoney, Muñoz has already attended the filming of two other sponsored projects — "Inner Space," a Pacific Union College student project that explores themes of purpose and meaning, and "The Color of Threads," an ambitious historical piece produced by the Walla Walla University Center for Media Ministry.
"Sonscreen is committed to supporting filmmakers during the three days of our annual festival, and on all 362 other days of the year," Muñoz said. "We're proud of the work that Rachel, and the Pacific Union College team have done on this film, and we want to keep that energy going. Our team plans to work with students and professionals alike to tell many more stories through film."
And true to Muñoz's word, Sonscreen has recently announced that its new website, a platform focused as much on streaming films as it is on promoting the yearly festival, will soon be launched on Sonscreen.com.
"Those Were the Good Days" will be available to stream on the new site starting September 15. A collection of other student and professional projects will also stream from the site, all free of charge. The new website will even include a submission form where students and other filmmakers can request that their films be embedded on the site for streaming. "We wanted to offer a platform for creatives to share their work with a broader audience," said Muñoz.