Sonscreen Film Festival may be back in person, but two years of virtual screening experience are still paying off. And with the help of that technology, on Sunday, November 27, 2022, Sonscreen's new tradition of holding an online mixer and project screening for professionals sailed smoothly into its second year.
During the event, college graduates who attended Sonscreen as students met with other film professionals in the game-like virtual conference space of Gather.Town to catch up with old friends, make new connections, and share updates on film projects in all stages of production. Students were also invited to attend.
The Practical Filmmaker podcast, which Sonscreen sponsors, hosted the event. Podcast creator Tanya Musgrave, who is also the Sonscreen festival producer, invited event presenters and acted as master of ceremonies during the program.
Musgrave called the opportunity for connection between students and established filmmakers "invaluable," stating that she hopes regular mixer events will be instrumental in "widening the network available to new filmmakers."
Guests met in a cozy virtual rooftop lounge for a welcome by Musgrave and Sonscreen executive director Julio C. Muñoz. Next, guest presenters walked their avatars onto the digital stage to share trailers or other excerpts from seven ongoing or recently completed film projects.
John Quinn, a first-time attendee at a Sonscreen event, shared a trailer and stories from his work as editor of The Chosen, an increasingly popular series on the life of Jesus that is now in its third season.
Sydney Tooley and Nick Richey both presented trailers from feature films that were in distribution at the time of the mixer. Tooley's feature, Sun Moon, an autobiographical tale about a year spent teaching in Taiwan, was set for distribution through Affirm Films, a Sony company.
Richey's picture 1-800-Hot-Nites, a story about a foster child who finds an advocate in an unlikely place, was already on sale. Richey was unable to attend, but Quinn, who also edited Richey's film, stepped in to discuss the trailer.
Two more alumni shared feature films at the event. Theo Brown presented production stills from his diverse sci-fi piece An Electric Sleep, and Lenny Leonie shared the teaser for a project in development: Ancient of Days, a film set in a dystopian future that tells the biblical story of Daniel. Sonscreen films is a partner on the Ancient Days project.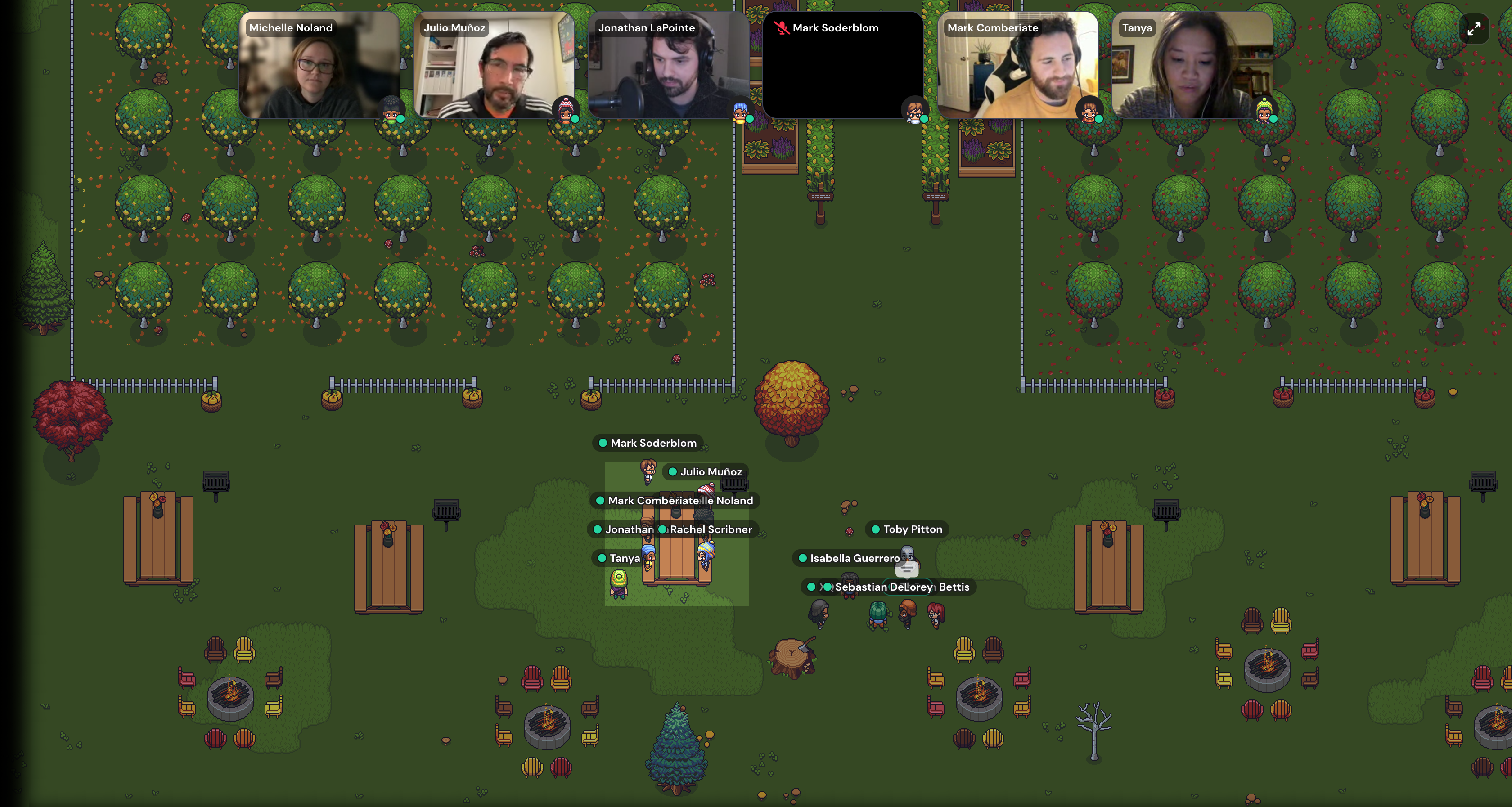 A pair of documentaries also joined the lineup. Alex Goetz showed the trailer for Hellbent, a nature conservation short that features the rare Hellbender salamander, while Nina Vallado shared preliminary footage from Wivestales, a personal story about generational trauma in her own family.
"It's extremely valuable for students to have a solid opportunity to chat casually with someone who has worked on The Chosen or for networks like NatGeo or the BBC," Musgrave said after the screenings.
Once the presentations were finished, attendees competed in a mixer game designed to start conversations. First-prize winner Andrew Bogges was the fastest to meet enough people and earn a password into the next virtual space. Bogges received a high speed NVMe hard drive for his efforts. Second place finisher Isaac Baik received a gift card to Film Tools, and third and fourth place winners Daniel Hasel and Samuel Guerra received a useful set of Gaffe tape rolls, and a Practical Filmmaker T-shirt, respectively.
At the end of the event, participants found themselves in a virtual park complete with a pumpkin patch and corn maze. It was a place designed for conversation, and many guests stayed for several hours to ask questions about the films and catch up with other guests.
"I'm so excited that Sonscreen continues to expand to support young professional filmmakers," Muñoz said after the event. "Sonscreen is the only organization of its kind in all of the Adventist World Church. We want to be the support system that up-and-coming filmmakers need, and we look forward to continuing to grow and celebrating diversity in creativity."
— Rachel Scribner is Sonscreen associate festival director.