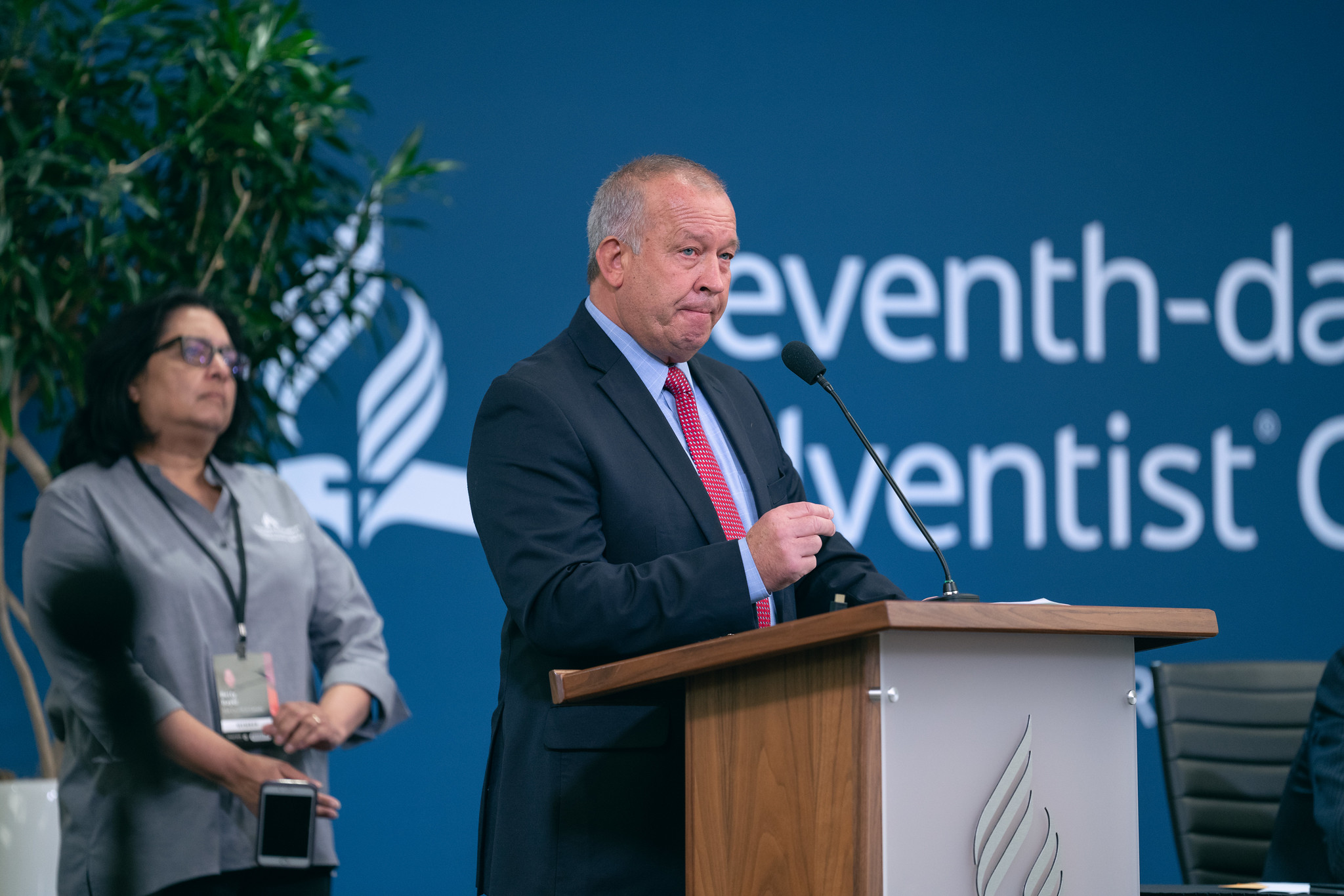 The North American Division's 2022 Year-End Meeting (YEM), themed "Together in Mission: I Will Go," used its second day to receive the executive secretary's report covering the statistics of the church that provide the foundation on which planning can take place. This was paired with a discussion about the leadership development of the young people who will eventually continue this work, through NAD Adventist Education's report and break-out sessions. Both reports cover how the COVID-19 pandemic has and is continuing to affect them.
"During this report, I plan to give you a picture of where we are in coming out of the pandemic," said Kyoshin Ahn, executive secretary of the North American Division (NAD). "We had a net increase of [almost] 5,900 members from the previous year 2020. … This is very meaningful considering that we were under the COVID [pandemic] in 2021." Over the past 10 years presented, there has been a small but steady increase in membership, which was 1,271,642 persons at the end of 2021, though the net rate of growth (how many are added each year) has consistently slowed over the same period.
Baptisms have rebounded to more than two-thirds of pre-pandemic levels and, in the past 10 years, there has been an increase in congregations, with about 250 new churches organized. On a somber note, Ahn noted that they have seen an increase in the number of deaths of members reported, and he estimates that 'we had about 4,100 statistically unusual number of deaths' reported and most of these were people believed to be laid to rest due to the pandemic.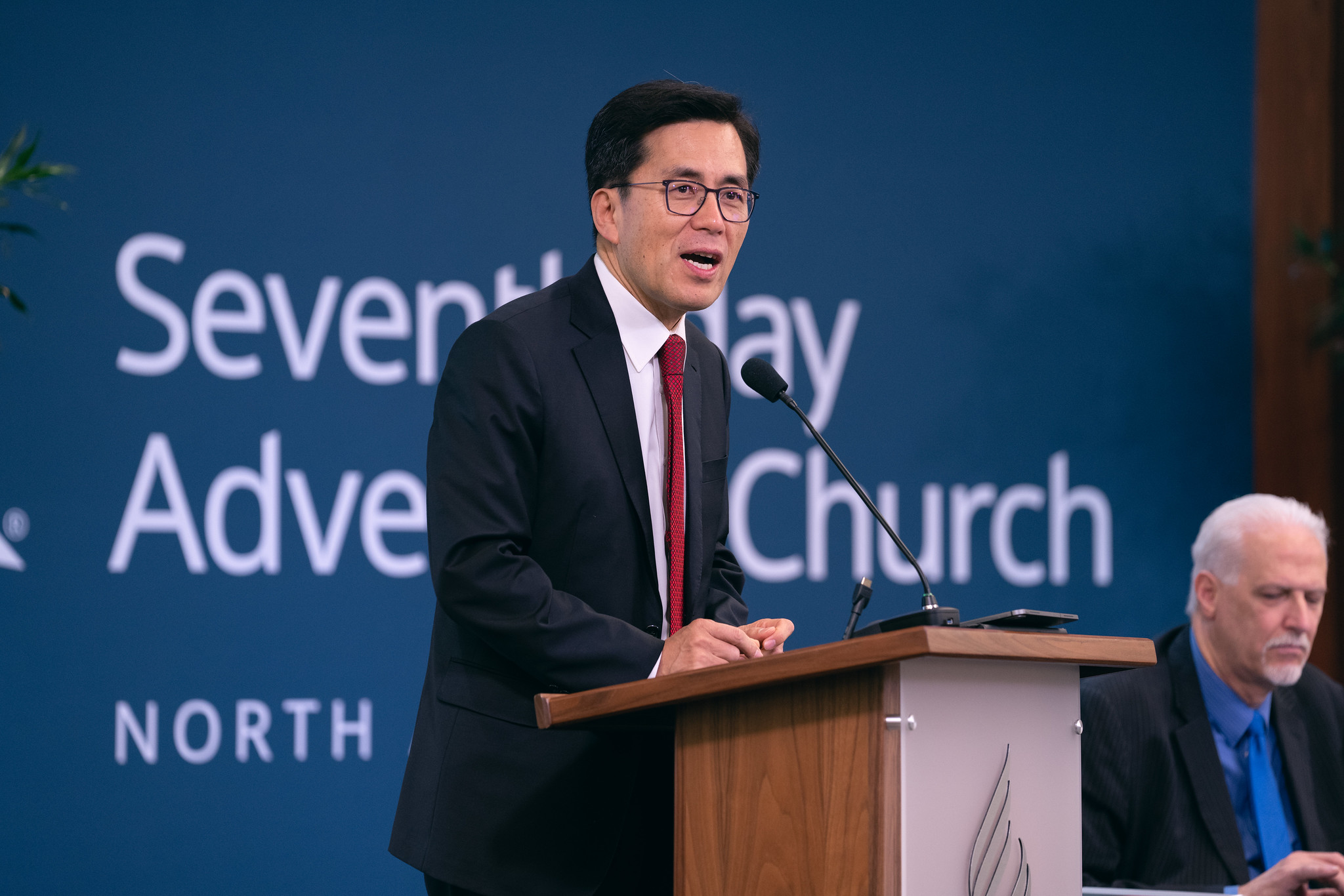 "Every number on a statistical report represents a person," declared associate secretary Bonita Shields, as Ahn handed the next part of the report presentation to his team so they could address in detail the plans and actions secretariat is taking in response to these membership figures. "Part of our mission as spiritual leaders in secretariat is to do our part to not only reach God's people for God's kingdom but to retain them as well," Shields said.  
Highlights included welcoming the new director of Archives, Research, and Statistics, Michael Campbell, Ph.D., who brings significant expertise and will focus on making connections to the Seventh-day Adventist Church's past and how this can help us move forward into the future.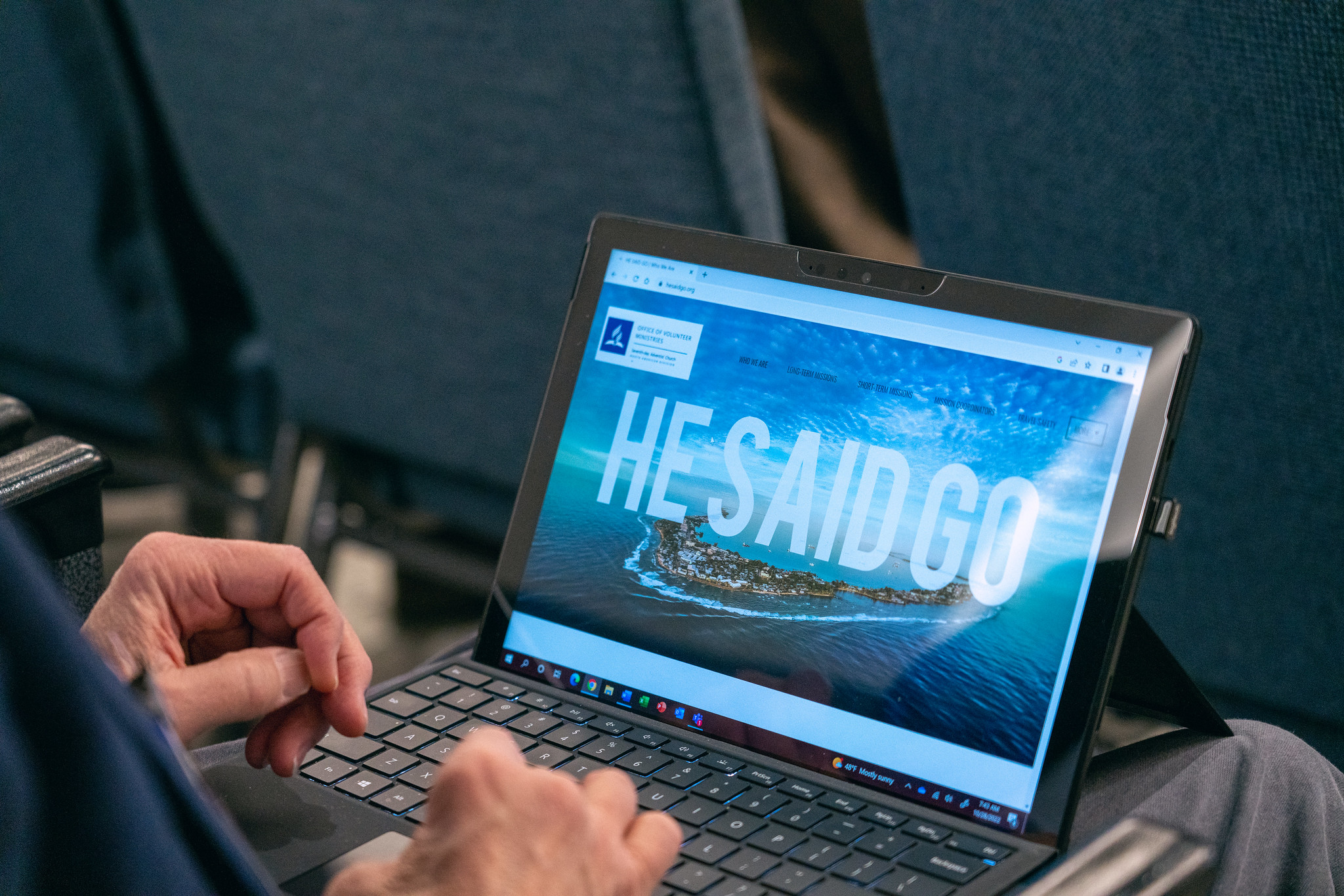 The next segment of the report centered on the progress made towards returning volunteer ministries to normal levels after COVID-19 disruptions, and the awarding of scholarships to women in ministry.
[An article sharing the secretary's report more fully will be published soon.]
Smiles spread across faces as AdventSource showed a promo video full of energetic children getting ready for the upcoming Vacation Bible School program for 2023. VBS was touted as the "longest ongoing evangelistic series in the Adventist church." And the focus on evangelism and discipleship through the training of youth continued with the report of Education, one of the largest departments of NAD. Arne Nielsen, vice president for Education, shared the exciting things happening in the classroom with technology, STEM, an online resource and training center called Adventist Learning Community (ALC), and the implementation of student-centered, standard-based learning that supports consistent teaching and evaluation.
Enrolment has returned at higher levels in the NAD's pre-kindergarten through grade 12 program than before the pandemic, but growth is being hampered by a lack of certified Adventist teachers. There are both gaps in the number of Adventist students who are becoming teachers, as well as the current teaching pool that is aging out or leaving the profession. Nationwide, teachers, like health care workers and other service providers, have been overstressed and are resigning in large numbers.  Nielsen reported that this trend has also impacted Seventh-day Adventist schools and some of the breakout sessions scheduled plan to address this issue.  "We are all in this together to find a solution," said NAD president G. Alexander Bryant to the group.
The first YEM business session finished with an inspiring video story of how Kettering College has brought 50 war-effected Ukrainian students to the U.S. to continue their studies. "When we step forward to serve others beyond what we think is possible, God works through us and transforms us into people and organizations greater than we were," concluded Fred Manchur, CEO of the Kettering Health Network.
— Heidi Straw Camargo writes from Nairobi, Kenya.