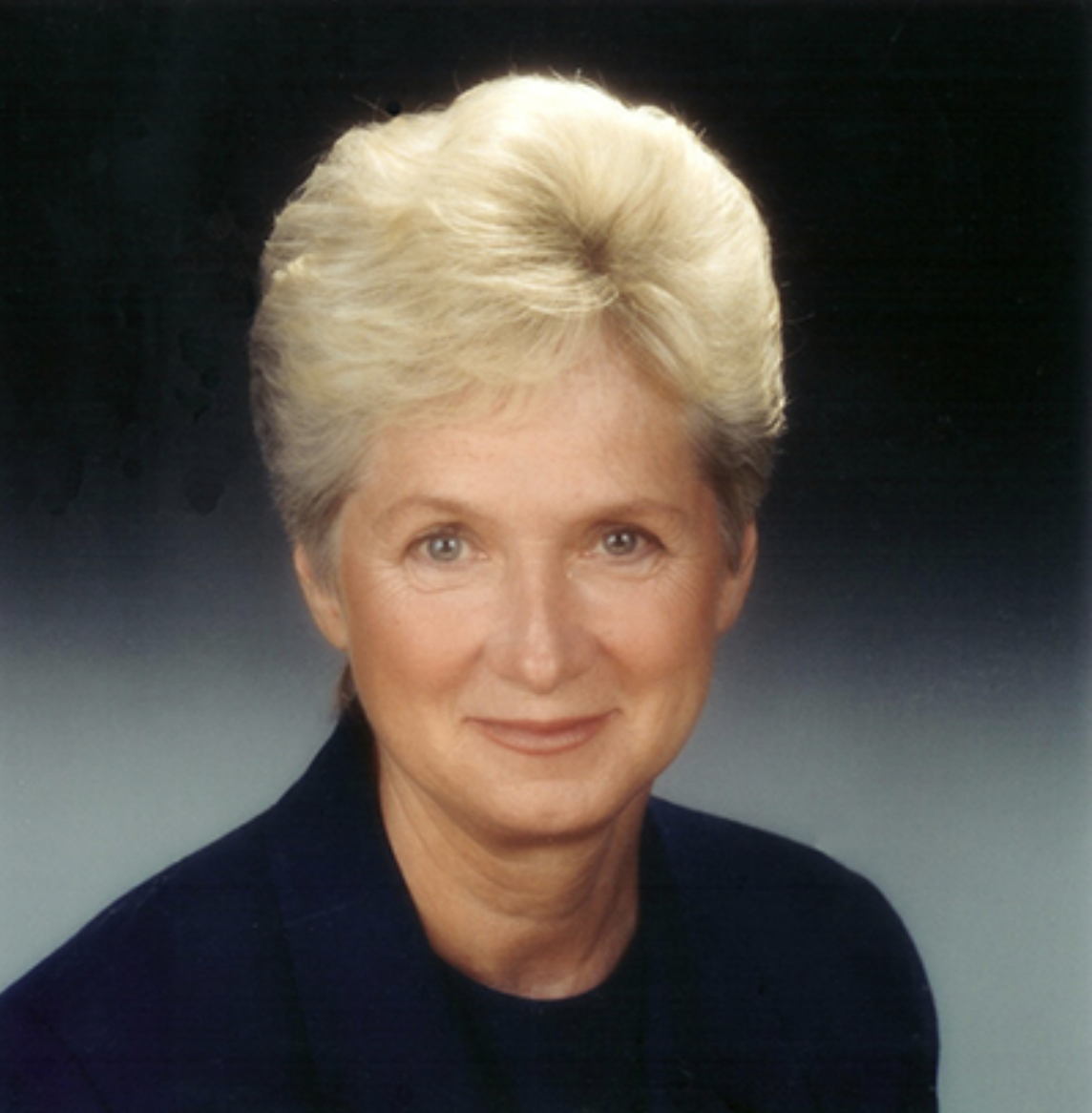 On Jan. 7, 2023, Rose Marie Otis, first General Conference Women's Ministries director, and first woman to serve as a North American Division vice president, passed to her rest. Widely known as a public speaker and author, she was living in Frederick, Maryland, at the time of her death. Otis was 82.
"Rose was the right woman in the right place at the right time — God's time," said Heather-Dawn Small, current Women's Ministries director for the Seventh-day Adventist Church, during her tribute at the Jan. 14 celebration of life service for Otis. "God had chosen her to make a difference for millions of women of every social class, ethnicity, and ministry around the world. … She was even a blessing to men in church leadership. Rose was a woman of incredible creativity, insight, sincerity, intelligence, and diplomacy. She was strong, but always feminine and willing to stand up for women and their needs in a disarming way."
In 1991, Otis became the first Women's Ministries director of the Seventh-day Adventist Church World Headquarters (known as the General Conference, or GC) in Silver Spring, Maryland. With a passion to see women involved in the mission, Otis started the ministry with innovation, creating a women's devotional book series where all royalties from the purchase of the book would go to a scholarship fund supporting the education of women committed to spreading the gospel. Since that first book was published in 1992, the women's scholarship fund, known as "Scholarshipping Our Sisters" (or SOS), has raised more than $1.4 million. And for the 2023 winter semester alone, thirty-nine scholarships worth $26,300 were awarded. The women's devotional book has been published annually since 1992. New Every Morning, published in 2022, is the thirty-first book in the series.
During her time at the GC, Otis traveled to many countries, including China, Russia, India, Indonesia, Papua New Guinea, Madagascar, Australia, Philippines, Ukraine, Belarus, Poland, England, Germany, Brazil, Romania, Finland, Switzerland, Peru, Bahamas, Bermuda, and Mexico. She spent six years traveling around the globe, assisting in organizing Women's Ministries in 12 of the Adventist Church's world divisions. During this time, Otis edited the first six editions of the women's devotional book.
In 1996, Otis was elected a vice president of the North American Division. She was the first woman to hold this position. While vice president, Rose continued to create opportunities for women to worship and spread God's Word.  Two years later, she was asked to become the vice president of the Texas Conference, another first for women in the Seventh-day Adventist Church.
"Although her years at the NAD were few, Rose's impact on ministry was transformational," said Debra Brill, former NAD vice president for ministries. "She brought a renewed focus on evangelism that flowed from her pioneering work with GC Women's Ministries. Her international experience contributed to an appreciation of the rich diversity of cultures across North America. She embraced her new role as the first woman to join the NAD administrative team with a love for mentoring new generations and was a role model for leaders who followed."
In 2002, Otis stepped away from her work due to health challenges. For the next 20 years, Otis did her best to cherish each day, not ever complaining about her disease. As her mind slowly faded, Otis could still be found dunking her grandchildren in the pool, driving go-carts, taking boat rides, racing in golf carts, gardening, and eating lots of ice cream.
Ministry Starts
Rose met her husband, Harold "Bud" Otis Jr., as a sophomore, while attending Cedar Lake Academy (CLA) in Michigan. They married three years later. In the fall of 1958, Otis completed a practical nurse course, beginning her career as a nurse in a small Michigan hospital. Within the first 20 years of marriage, the Otis family moved 13 times for work.
In 1978, Otis, who had been a stay-at-home mom became the public relations director for the Review and Herald Publishing Association. In this role, she was responsible for public outreach, and a weekly newsletter. At the time, her husband was serving as the president of the Review and Herald. 
Beginning in 1986, the couple was asked by GC leadership to work in Russia on a full-time basis. While in Russia, they worked to gain permission for a seminary, university, and publishing house to be constructed.  Over the course of more than 20 trips to Russia, they were able to bring these dreams to fruition, and by 1990, GC created a new "Soviet Division," and Zaoksky Adventist University, which is still in operation in Tula Oblast, Russia.
Remembering Rose
"I met Rose in 1996 when I was voted to be the first Women's Ministries director for my home union, the Caribbean Union. I had no idea what this department was about, and I reached out to Rose at the General Conference," shared Small, at the celebration of life service for Otis. "She invited me to meet her in Costa Rica where the General Conference Annual Council meetings were held that year, and shared her hotel room with me. I was in awe of Rose. She was beautiful, elegant and yet so humble. We met in-between meetings, at meal time and on evenings. We sat together and she shared her vision for women's ministries. I caught the vision and her passion for this department and it lives with me still."
"I began working with and for Rose Otis shortly after she became director of Women's Ministries at the General Conference," Ardis Stenbakken, former GC Women's Ministries director, who served with Rose as associate director. "She was an amazing, creative woman. She worked hard, and diplomatically, to make Women's Ministries a full department of the church. She had a vision that was God inspired. [Rose] was a mentor even after she went to the North American Division and on to the Texas Conference."
Said Carla Baker, retired NAD Women's Ministries director and former Southwestern Union Women's Ministries director, "I had the privilege of serving at a union as the Women's Ministries director when Rose was NAD director. She exemplified servant leadership: innovative and always supportive of the women who worked on the union and conference levels. In every position in which she served, Rose exhibited the highest standards of excellence and Christian leadership. She set a wonderful example for all women who followed her in leadership."
Mary H. Maxson, speaker, pastor, and writer, who served as NAD Women's Ministries director from 1999 to 2005, said, "The first time I met Rose was at a Women's Ministries convention where she was the keynote speaker. Debra Brill had been chosen as an NAD vice president and they had chosen me to be Women's Ministries director. While communicating with Rose as to what her role and responsibilities had been, I realized she was a woman who took her role seriously, and her passion was making a difference in women's lives."
"She was a resilient woman — one who could wear many hats — and was professional in her work ethic," Maxson continued. "Rose had a heart for Jesus, and you knew it when you talked with her. She will be deeply missed — the church has lost a godly woman leader. May God comfort her family with His peace and assurance of the Resurrection morning."
Otis is survived by her husband of 64 years; two children Todd and Heidi; and four grandchildren. With the permission of Bud Otis and family, the GC Women's Ministries has established the Rose Otis Scholarship Memorial Fund for women in the neediest countries. Donations can be made to this special memorial scholarship by contacting womensministries@gc.adventist.org. A celebration of life service was held at the Frederick Seventh-day Adventist Church in Frederick, Maryland, on Jan. 14, 2023.
— Information for this article was gathered from a variety of sources, including the General Conference Women's Ministries, Pacific Press Publishing Association, and the Rose Otis Celebration of Life Service.