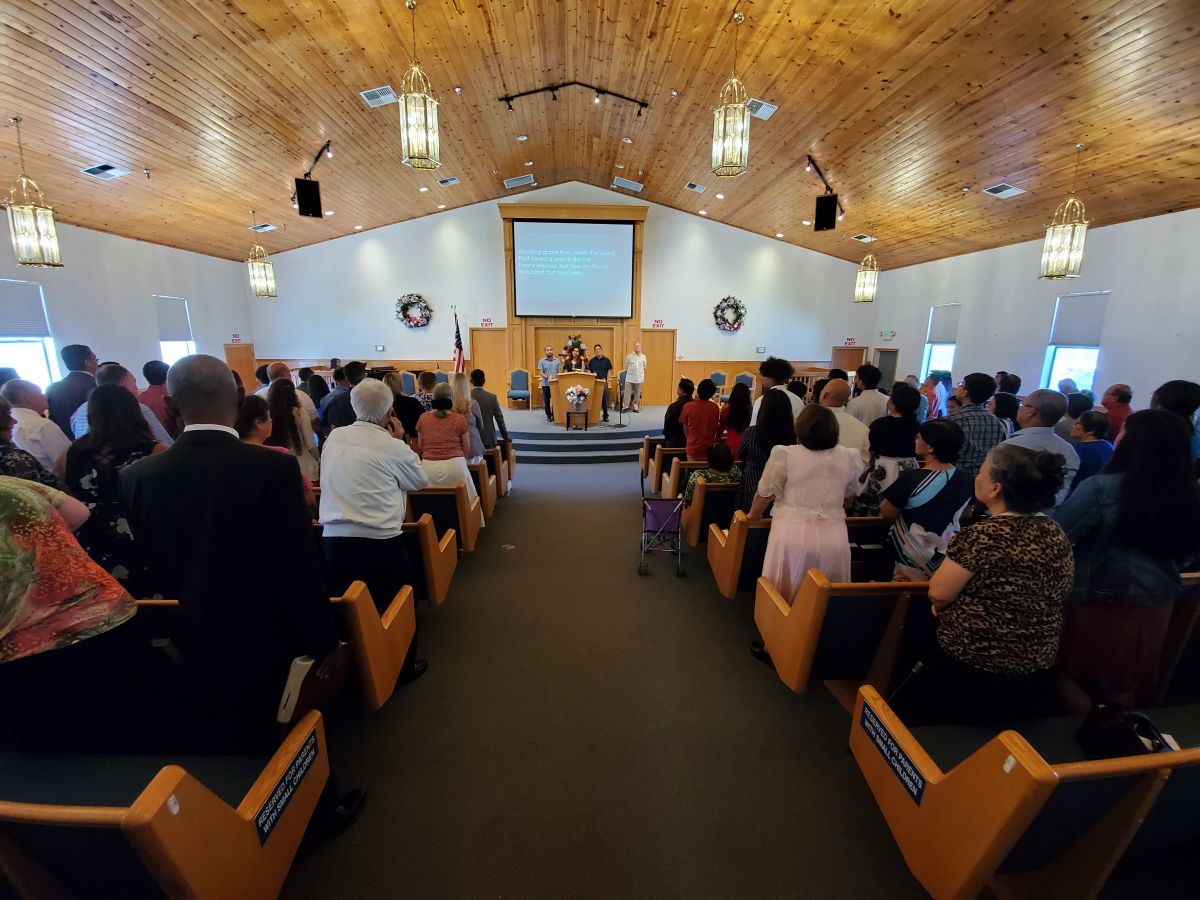 Four generations of my family worshiped together last Sabbath in the same congregation where we have five generations of history. It was a surreal moment for me.
This was the location where my dairy-farmer great-grandparents came to faith at an H.M.S. Richards crusade and raised their family of five children. Where my maternal grandfather played the organ for my paternal grandparents' wedding (without any clue about the future union of the two families). Where my pastor father performed his first wedding. Where additional relatives in our family tree served as local ministry leaders.
The first facility, my grandparents remembered, had outhouses. It was updated and modernized to a second facility that burned down and was replaced by the third and current facility.
My brother and his family now have their membership in the family church. This is their new home.
When I walked in on Sabbath morning, two of my nieces were singing "10,000 Reasons."
A portion of the lyrics by Matt Redmond is particularly significant to me:
"The sun comes up,
It's a new day dawning."
For 121 years, members of my family watched the sun come up in our central California valley. With the passing of generations, we saw new days dawning. We've sung together, worshiped together, shared meals together, worked hard together, shared faith together. Just as the song acknowledges the unpredictable nature of life, we've said good-byes and hellos—sometimes not knowing what may pass or what lies before us. And yet, as the lyrics implore God to provide contentment in all circumstances, at the end of the day when the evening comes, God has given us resilience to keep singing, to keep praising, to keep claiming God's promises and blessings.
Life isn't always easy.
But through the years, we've seen how God is faithful.
This legacy is worth passing on.
I want to be rooted in my faith and to nurture the faith of the next generation. I pray that as a family we can all "sing God's praise unending for 10,000 years and forevermore."
Colossians 2:6-7 (NKJV) reflects a similar sentiment:
"As you therefore have received Christ Jesus the Lord, so walk in Him, rooted and built up in Him and established in the faith, as you have been taught, abounding in it with thanksgiving."
What's your prayer for the generations of your family?