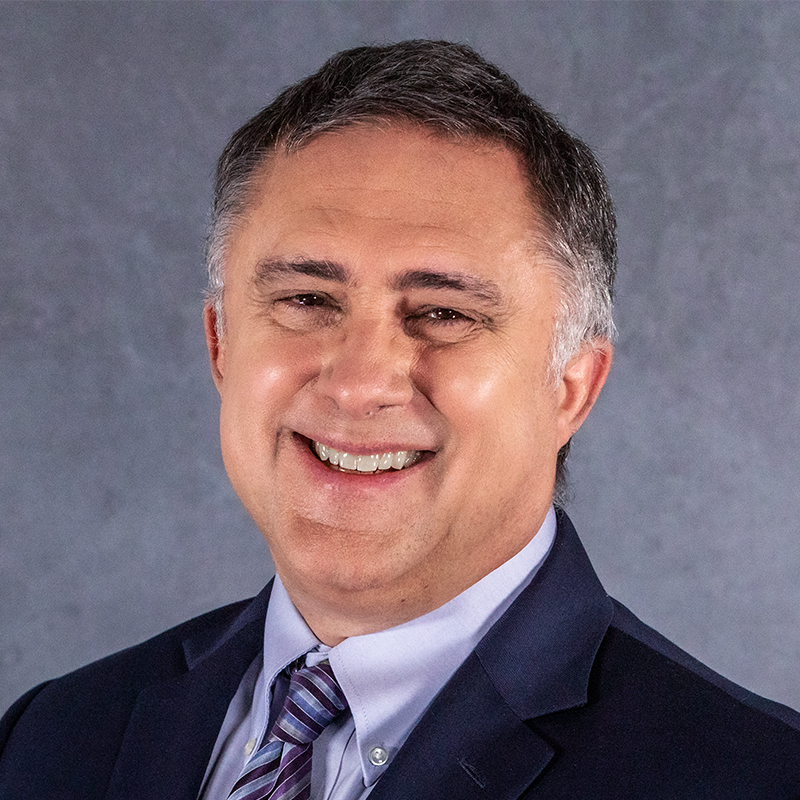 The North American Division of Seventh-day Adventists (NAD) is pleased to welcome Robert (Bob) Burrow in the new role of NAD General Counsel. On June 27, 2023, the NAD executive committee elected Burrow to serve in this capacity; he officially began in August.
Burrow now serves as the division's primary legal counsel, responsible for identifying and addressing legal issues arising from the organization's operations. These encompass transactional matters, commercial litigation, human resources disputes, compliance, governance, contracts, structuring operations to avoid ascending liability and more. He will work closely with officers and department heads to provide legal advice, address issues as they arise, and play a key role in mitigating legal challenges.
The General Conference Office of General Counsel (OGC) previously met all the NAD's legal needs. Working with Burrow and under his direction, the OGC will continue to provide its service to the NAD.
"This was a historic vote for the North American Division in that it constitutes the first separate Office of General Counsel for our office," shared NAD president G. Alexander Bryant. "Bob Burrow has a wealth of experience; he has served our church and division for over 30 years. He will be a tremendous asset to our team. We look forward to the expertise and insight he will bring."
Burrow is joining the division from Adventist Risk Management (ARM). He first worked at ARM part-time in the 1980s while studying business management at Columbia Union College (now Washington Adventist University, or WAU). He continued working there throughout his studies at the University of Maryland Baltimore School of Law. In 1990, upon completing his Juris Doctor degree, he accepted a full-time position as ARM's assistant claims specialist, rising to his most recent role as vice president, chief legal officer, and general counsel.
At ARM, Burrow supervised the claims and legal staff and managed various cases brought against churches, schools, and other Seventh-day Adventist Church entities. Burrow and ARM's legal team handle catastrophic injury claims, employment discrimination, financial malfeasance, and religious liberty cases.
Besides disputes and cases, he has advised church entities on legal and administrative topics involving various operational issues. At ARM and through his membership with the Defense Research Institute, he gained particular expertise in strategic planning, supporting school administrators and teachers facing legal challenges, conflict resolution, and presenting educational seminars.
"I've enjoyed my service with ARM. There are not many legal issues our church in North America has faced that I have not been involved in over the last 20 years. I also know and have worked with many of our leaders at the various unions, conferences, and schools and have formed good relationships through the work," said Burrow. He added, "This is a new role in which I will be [able] to be more proactive. Defending lawsuits is, by nature, [largely] reactive. [At the NAD], I will have opportunities to work directly with church administration to craft operational techniques that help us avoid legal issues."
Burrow is most passionate about "problem-solving and removing concerns from ministry leaders. When church leaders are relieved of legal burdens, they are free to pursue their respective calling of ministry, education, and other ministerial endeavors. That is where God can use dedicated Seventh-day Adventist attorneys."
Burrow is happily married to Lisa Burrow, whom he describes as "an extraordinarily talented person and skilled attorney." After several years of private practice, Lisa serves as general counsel for the Columbia Union Conference. Together, they have two sons, Aaron, who is completing his B.A. in Psychology at WAU, and Andrew, who graduated from Spencerville Adventist Academy in May and just started at Southern Adventist University. "Lisa and I are very proud of our sons and the men they are becoming," he said.
Outside of work, Burrow loves spending time with his family, the beach, skiing, nature photography, reading, and, as a Philadelphia native, all sports teams from Philadelphia. He described himself as "a talkative person who is also at ease being alone with a good book." Finally, while he is "very serious about the work and knows what's at stake," he stated, "I believe that even when our burden is heavy, we should smile and laugh. Worry accompanied by a frown does not lighten the load."