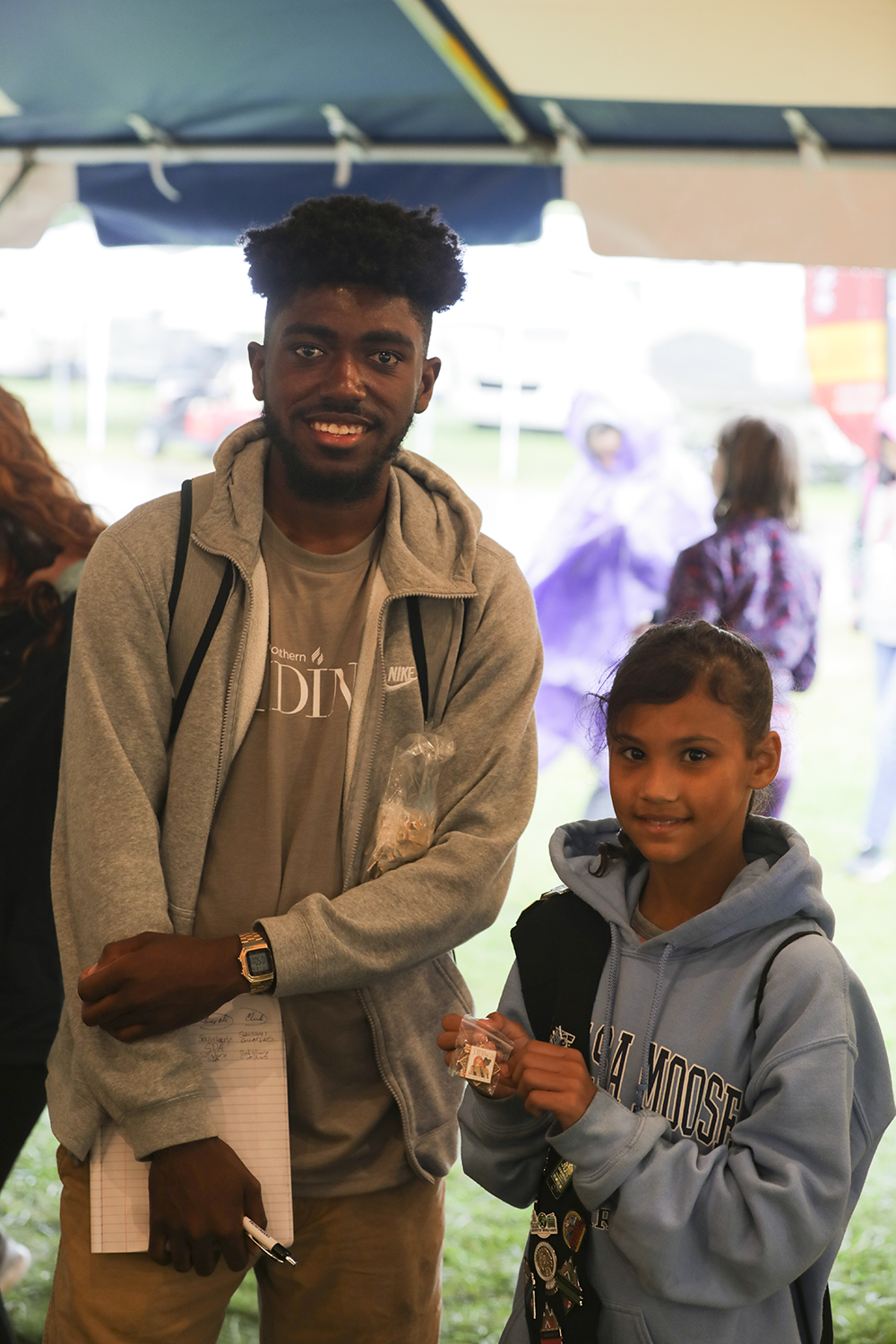 Can I have that pin? Where can I get that pin? Can I trade for it? All of these and more are questions asked by campers interested in the Southern Tidings trading pin at the 2019 Chosen International Pathfinder Camporee. Campers from all over have been trying to get their hands on the limited-edition Southern Tidings trading pin. The pin has even gained the attention of counselors, staff, pastors, and church administrators who have also been trying their best to get one.  Although many want the pin, the Southern Union Conference is only giving the pin to Pathfinders from the Southern Union — who earn it.
The pin is creating a wider awareness of the union paper among youth. Tiezza Saint-Hailaire said, "Before this pin I hadn't heard of Southern Tidings."
To earn a pin campers must meet a few requirements. Campers ages 10-18 are asked to write a story (100+ words) about their experience at the Chosen International Pathfinder Camporee 2019. When they complete the story and submit a photo they receive the pin. Their story is then posted on the SouthernTidings.com website. The best stories posted there will be considered for publication in the Chosen Souvenir edition of the Southern Tidings coming out in October.
Each day campers have come in to the Southern Union Headquarters Tent to tell their Chosen Pathfinder Camporee experience. Stories about how God helped with broken down buses to finding a key to an ancient padlock all reminding us of God's faithfulness have been written. When a camper receives their pin they go and tell their friends about the experience and recruit others to participate.
"The idea to create a Southern Tidings pin was born while the Southern Union Communication Department was on a staff field trip to the Coca-Cola museum," said Pastor Steven Norman, III, Southern Union Communication director and Southern Tidings editor. "The purpose of the trip was to learn how Coca-Cola created such a successful multi-generational marketing strategy. After the museum tour we sat down and a 'brain tornado.'"
"The pin was produced to serve two purposes. The first was "to connect young readers to the Southern Union," explained Norman. "The second and the most important was to inspire the next generation to become journalists for the cause of Christ."
Did you write your story? Come by and pick up your pin before they are all gone.
— Joseph Hyde is a student at Southern Adventist University in Collegedale, Tennessee.