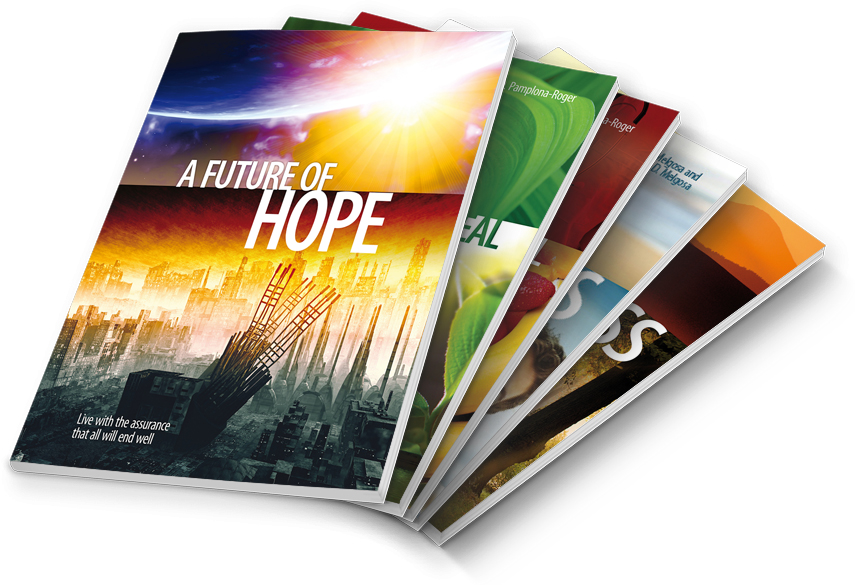 In a recent video, John Bradshaw, speaker/director of the It Is Written media ministry, shared his personal story of how literature changed his life.
"I was a young man searching for God. Trying to find meaning in life," said Bradshaw. "Someone sent me a [copy of] The Great Controversy, three times, over a period of eight years. That third time I read the book. The entire book. I put it down. I picked up the phone, called the operator, and asked for the number of a church. I've been in church ever since.
"I have also been a literature evangelist. Never have I sensed the voice of God more clearly than when I was involved in canvassing. Being on the front lines with God is exhilarating. Being used by God to impact a life is a thrill that can't be beaten. Literature ministry isn't simply a matter of getting books out. It's a matter of sharing Jesus and winnings souls. Sharing literature changes lives."[1]
Literature mission work in the NAD is changing lives.
Hope for the Nones
This September 27 through October 26, It Is Written will be conducting an evangelistic campaign called Hope for the Valley in Phoenix, Arizona. If there is a mission field with people in need of the type of life change Bradshaw experienced, this is it.
Phoenix is the fifth-largest city in the U.S. and is the seat of the nation's fourth most populous county.[2]Of Maricopa County's 4.4 million people, more than 60 percent are "nones"—a term for the religiously unaffiliated. If Maricopa's 2.3 million nones were convened at the 63,000-seat State Farm Stadium, home of the NFL's Arizona Cardinals, it would have to expand its capacity by 36 times!
Given Bradshaw's testimony, and the religious environment of Greater Phoenix, it's no surprise that this multifaceted media ministry is partnering with literature evangelists in the area. Just as it took someone with a perseverant spirit to reach him, Bradshaw knows it's going to take a lot of persistent, personal effort to win the nones of Phoenix.
A Biblical Blitz
From April 19 to May 10, SOULS West (Pacific Union Conference's School of Evangelism, which prepares students to share their faith) sent 19 students on a short-term mission trip they call a blitz. Students enact their classroom training by canvassing communities with books, praying with people, and generating Bible study interests. The Phoenix Blitz, led by Mike Long, resulted in about 45,000 doors knocked on; the distribution of 2,407 magabooks and 1,368 dropdown books; the generation of 50 Bible study interests; and the collection of more than $37,000 in donations.
A magabook is a cross between a magazine and a book. This repackaging of books such as The Great Controversy makes them slimmer and more colorful, thus more appealing to the eye and easier to carry. Collecting donations for magabooks is the bread and butter of these self-supporting student missionaries. If someone doesn't receive a magabook, students seek to leave a dropdown (small sharing book), such as Steps to Christ, in the home. 
The Call to Collaboration
This four-week mission was based at the Phoenix Camelback Seventh-day Adventist Church, under the leadership of pastors John Stanton, Mark Sulger, and Melanie Cruz. The cheerfully synaptic center who keeps all the people and details connected is Cherie Oberlick. Anthony Baca, Arizona Conference literature ministries director, keeps the momentum going through book sales and overseeing the distribution of thousands of flyers for Hope for the Valley. Karen Matombo, the It Is Written Bible work coordinator, has an immense field to prepare for this reaping meeting. Fortunately, laborers with different specialties and passions have heeded the call to collaboration from the Lord of the harvest (Luke 10:2).
— Carl McRoy is Literature Missions director for the North American Division.
---
[1]www.youtube.com/watch?v=-E-hP4z7hxc.
[2]worldpopulationreview.com/us-cities/ and worldpopulationreview.com/us-counties/; accessed on July 2, 2019.