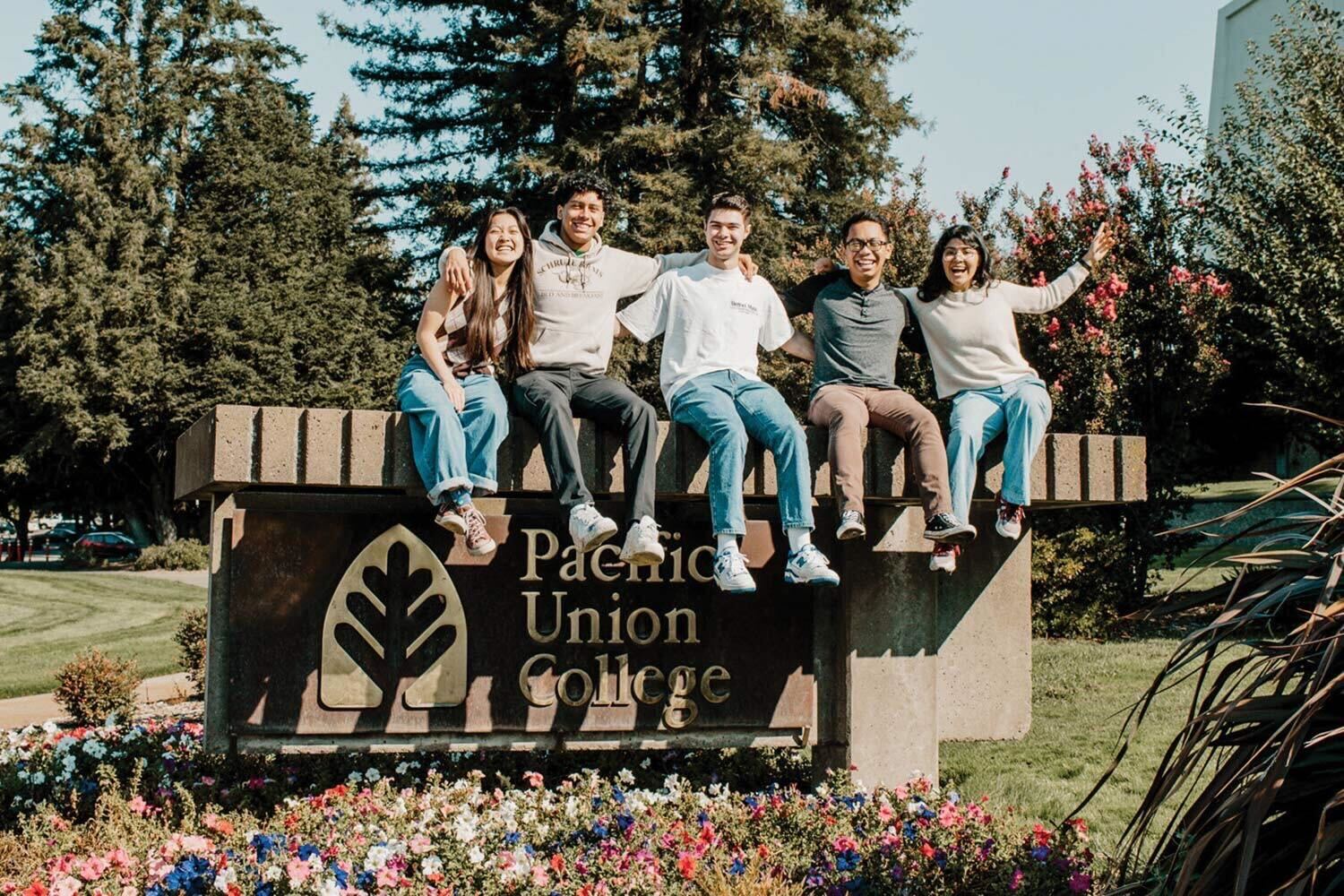 Pacific Union College was again lauded for its excellence in higher education, ranking high among the region's top institutions in the U.S. News & World Report 2023-24 Best Colleges list released today.
U.S. News & World Report heralded PUC as the No. 2 Best Value School among colleges in the larger Western region, a jump from No. 6 last year. In California alone, PUC is first.
A Best Value School, according to the publication, is an institution credited with excellent academic programs and affordability due to low tuition costs and financial aid assistance. 
"I believe the best value that comes with a PUC degree is that our students are connected to a community of faith and well-prepared for a lifetime of service," said Lindsay Hayasaka, PUC's vice president of academic administration and academic dean. "Being equipped to create positive change in the world and live out kingdom values is truly invaluable — and this is what we are most proud of at PUC." 
PUC president Ralph Trecartin agrees.
"These rankings have once again confirmed that Pacific Union College is a leader in higher education, not just for its quality academics but [also] for its affordability," Trecartin said. "We have consciously provided merit scholarships for students who demonstrate high academic qualities, but we also strive to make a college education at PUC possible for a range of students. Being a best-value college to me also means we are committed to practicing our eternal values."
In the overall ranking, PUC ranks No. 13 out of 48 Regional Colleges West, up from No. 19 in 2022.
PUC maintained its status as a top performer in Social Mobility, ranking No. 12 out of 48 colleges in the Western region. Colleges in this category are compared based on the graduation rates of Pell Grant recipients to non-recipients.
Hayaska said these rankings show that PUC is fulfilling its mission to deliver Christ-centered education to students and prepare them for service.
"Our students are amazing — they are bright, curious, and ambitious for positive change in the world," she said. "As professors, staff, and administrators, our job is to support, equip, teach, and inspire students to achieve their goals. We have been doing this for over 140 years — and plan to continue fulfilling the mission for many more."
Trecartin said this is a reflection of the change and progress that's been happening on campus. "These rankings are a testament to the hard work of our leadership, faculty, and staff. God has truly blessed our college," he said.
The 2023-2024 Best Colleges rankings evaluate colleges and universities on various measures of academic quality. Areas include retention and graduation rates, class size, faculty, per-student spending, peer universities' assessments, and graduates' average federal loan debt.
For more information about the 2023-2024 rankings, visit www.usnews.com/best-colleges.