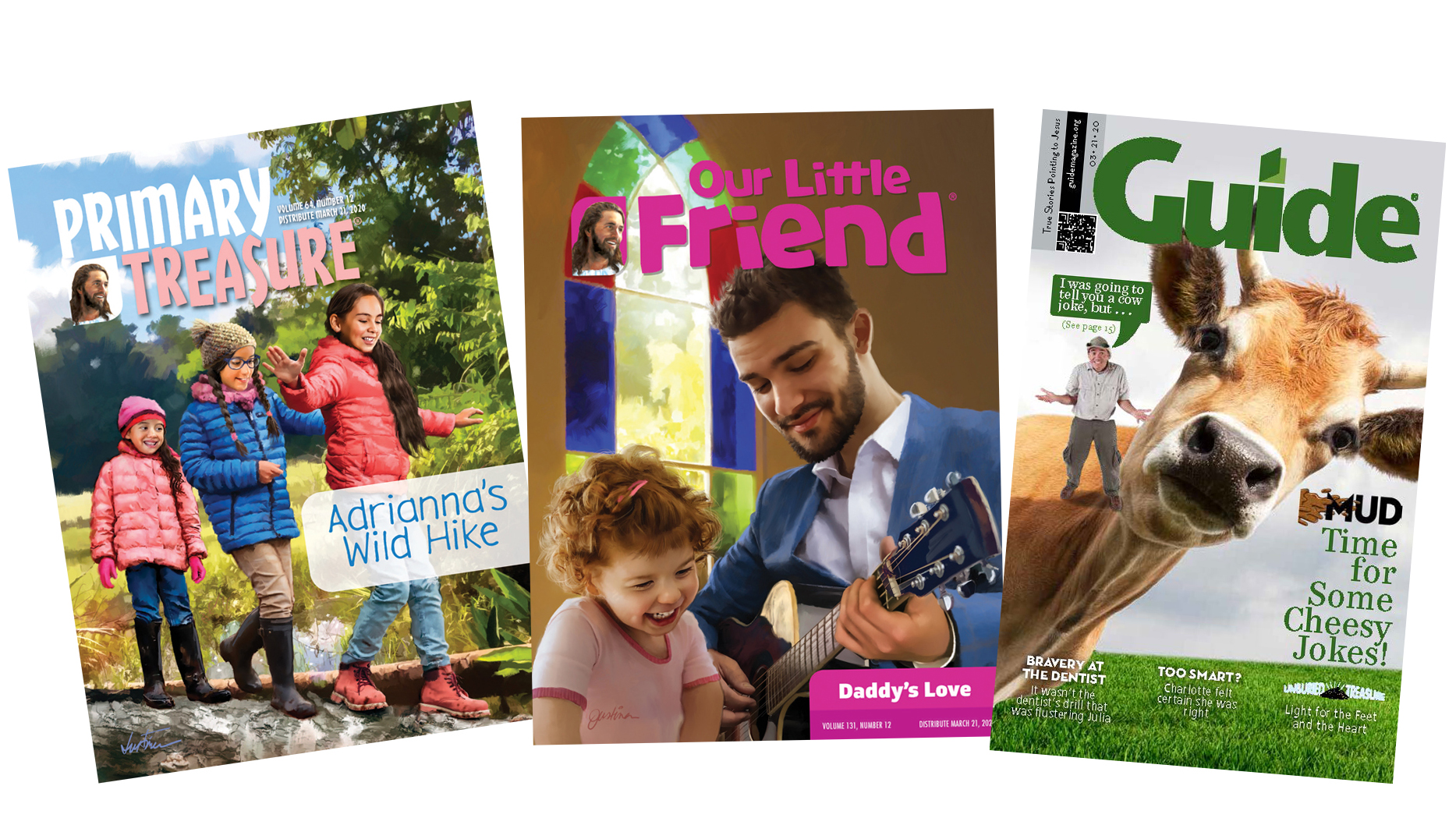 With many church buildings closed because of COVID-19, children aren't able to pick up copies of their favorite Sabbath magazines. Pacific Press Publishing Association has decided to make its weekly children's publications — Our Little Friend, Primary Treasure, and Guide — available in PDF format on each magazine's own website for free. The weekly magazines will continue to appear for as long as the coronavirus threat keeps church buildings closed.
In addition to their regularly-hosted games and stories, Primarytreasure.com has the PDF of Primary Treasure, the weekly periodical for readers ages 6–9, and a PDF of Our Little Friend, the Adventist magazine for children birth to 5 years old.
Primarily for readers ages 10–14, Guidemagazine.org is offering the PDF of the weekly Guide magazine, plus printable games, and vlogs by the editors and columnists such as Rich Aguilera, the "Mud Guy."
"Despite the chaos in our world, God is still in control," a Pacific Press representative said. "We want to continue ministering to our readers through the use of technology during these trying times."
You can reach your local Adventist Book Center at 1-800-765-6955; or check out the brand new AdventistBookCenter.com for faith-filled reading materials for all ages.
— Alicia Adams is director of marketing for Pacific Press Publishing Association.