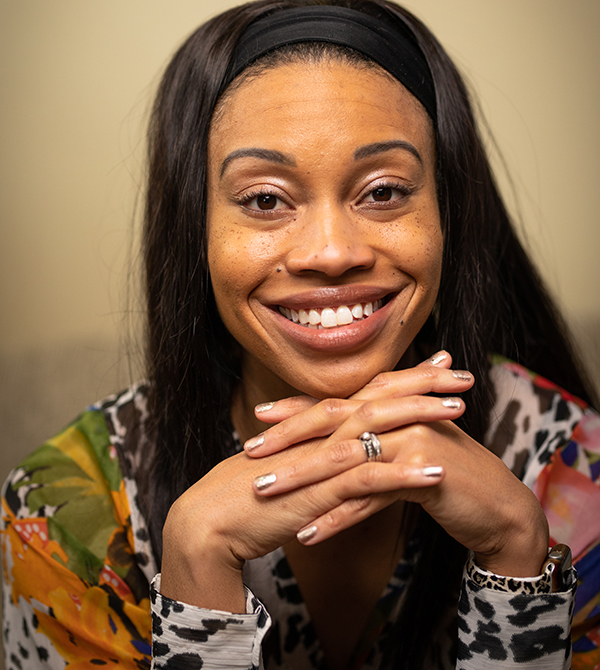 With a mother who is a professional radio personality and a father who is a disc jockey, communication is in Brittany Winkfield's blood. It should come as no surprise that the young adult entrepreneur is successfully managing a career as a magazine editor and publisher of her own start-up, as well as balancing the roles of communication professional, wife, and mother. Winkfield is the publisher of the digital Back2Basics Magazine; and she has valued career roles that include communications director for the Central States Conference, marketing and events coordinator for the Denver Chamber of Commerce, and events coordinator at the Huntsville/Madison Chamber of Commerce. This native of Denver, Colorado, also cherishes her role as the wife of Marcus, and mother of three daughters.
"As a mom, I've been practicing just giving myself more grace. We have our great days, and then we have some not-so-great days," said Winkfield. "I feel like I want to do everything perfect and everything right. But especially with my children, it's just important that I have time with them, even if we're not doing anything but just sitting in the living room and talking about some memories or watching home videos."
Being present in the moment no matter what kind of deadlines she's up against has become a priority for Winkfield. "Every day is an opportunity just to take it for that day, not thinking beyond what you can handle at the moment," she said. "I love a daily to-do list, but just realizing that sometimes, at the end of the day, if that list is not even touched it's OK. We're not here for a long time, and time has become so valuable — how I spend it is dependent on what I find to be important. God places our family in our lives, and I'm thankful [for] my family."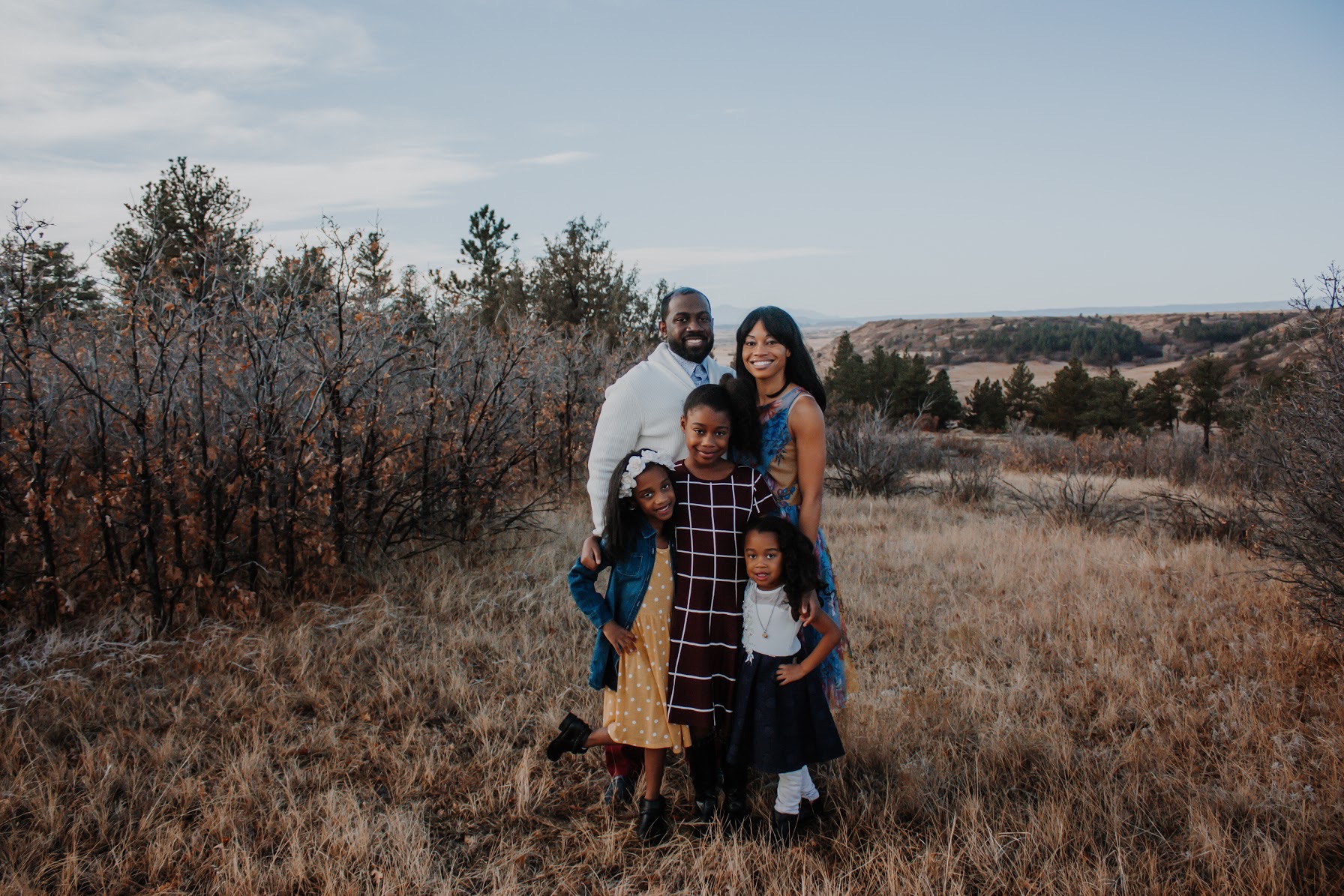 Family Matters
After a Central States Conference young adult event Winkfield leaped in faith and, in 2013, started figuring out how to run her magazine for young adults. "It's amazing how God works and how the opportunities will open up at different seasons and different points in your life," she said.
Winkfield's connection with God is what fuels her passion and gives her the energy for all the aspects of her life. Her journey with God, and becoming an Adventist, started in an early season of life — her childhood. Winkfield and her mother used to go to a Sunday church when she was little. She remembers praying and having a strong bond with God. "My Adventist journey began when I was 5 years old," she said. "At the time, my mom was looking for childcare. I was at a local elementary school, and she went to the front office asking if there was anyone she could get in touch with for after-school care. The front office put her in touch with a young woman named Terri Roston." Not only was Roston within walking distance from the school, but some of her own children attended the school, and she also ran a home day care. And one more thing: Roston was an Adventist.
Winkfield enjoyed going to the Rostons' house after school and became close friends with their children. Soon her afterschool days turned into weekends at the Rostons' and eventually grew to family trips with them. "To this day I call them my chosen family. I named them my godparents because they were the ones to introduce me to the faith."
During those weekend visits Winkfield would attend church on Saturday. Winkfields' mom's work schedule was somewhat unpredictable, so she was thankful for the Rostons — and the families are still close. " They have become my girls' grandparents, and their daughters are like sisters to me."
The local Adventist church, now called the New Community Seventh-day Adventist Church, also became family. And through Bible study and other lessons, Winkfield got baptized at 16. "I remember thinking, I have to get baptized. I wanted to make that commitment to God, and ever since then I've just been open to what He has for me," she said.
Winkfield graduated from high school and applied to only one school: Oakwood University in Huntsville, Alabama. Not only did Winkfield graduate as senior class president in 2008—she met her future husband there. They married in 2009 and now have three daughters. "God is so good. We just want them to know and love God the same as we know Him."
Crediting her faith journey to a "divine appointment," Winkfield shared that one of the best decisions her mom made was sending her to the Rostons. "The blessings from that decision continue," said Winkfield. "Even my mom is coming to the church."
Working Toward a Photo Finish
"I had aspired to be a photojournalist," Winkfield shared. "My ultimate dream job was to be a photo editor. At the time it was Vibe magazine, so while I was a student at Oakwood University I did acquire an internship at Vibe. This was in the heart of New York City. Here I was, a Denver, Colorado, girl just feeling like going to Huntsville alone was a culture shock, and then going to New York City, I knew that's where I needed to be."
Although during the three-month internship Winkfield soon realized New York wasn't the place she wanted to live and grow up and raise a family in, the experience she had at Vibe magazine opened the door to a whole new world. Winkfield could now imagine what kind of impact she might have through not just photos, but words — telling stories of individuals who may not otherwise have a platform. Winkfield, a college sophomore, was offered a job at Vibe, but she declined. "I think it was God's plan for me to finish my education at Oakwood," she said. "I studied photojournalism as well as print journalism, and got my degree in communications. Then I started working at the chamber of commerce in Huntsville for a few years in event planning. Even that was still under the umbrella of communication, just coordinating with clients' details of their business happenings."
After a season of prayer and looking for God's leading in their lives, the couple moved to Denver, where Winkfield started working at the Denver Metro Chamber of Commerce. She enjoyed the job, but felt as though something was missing. She wanted to quit and do the ministry of Back2Basics full-time. At that time she and Marcus were also growing their family. "I wanted to be home with our little ones — and I also wanted to see what God could do if I committed 100 percent of my [work] time to the publication."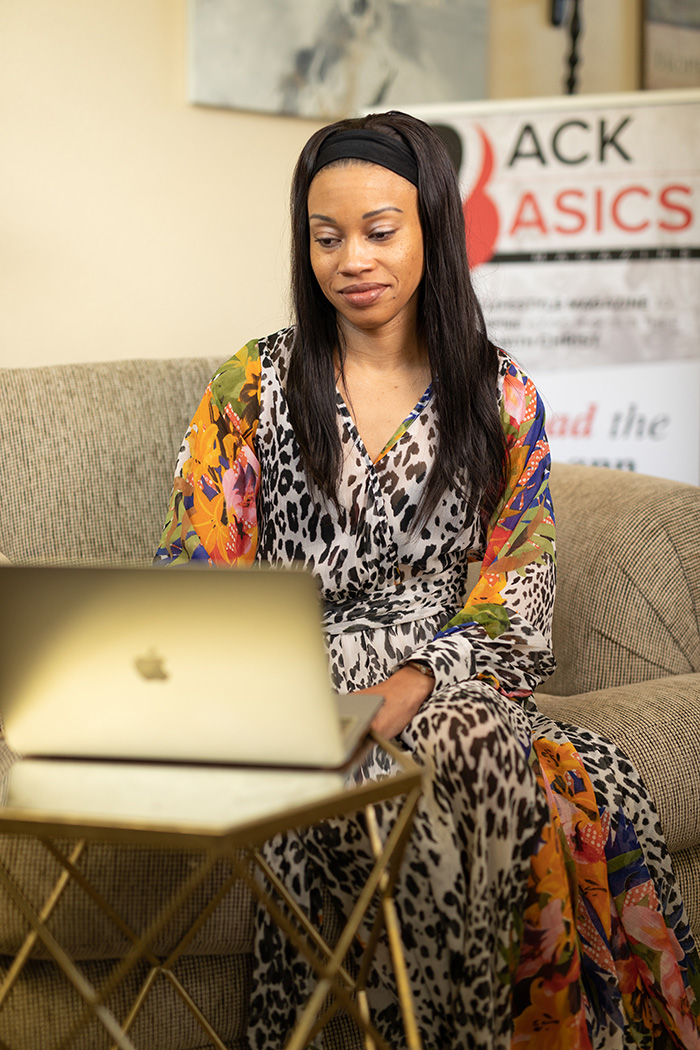 Winkfield felt God's urgings. "I went to the small business center at the chamber with a business plan. I felt as though there was no stopping me. There was some solid material to really build financial stability and scale the publication to be this big deal," Winkfield explained. "Once I had that plan, it gave me the confidence to leave the job. But it was not too long after when the sponsorships and ads I thought I'd get were not coming in at all. No matter how many e-mails I sent, how many phone calls I made, I would usually not get a response. When I did, it was often a 'No' or 'Not this time' or 'Not interested.' All the "No"s became really discouraging."
But Winkfield's faith didn't waver. "I still felt God was using this magazine and using me to speak to even just a small group of people," she said. She'd talk to pastors, explaining what she hoped to do with the publication. She'd ask for advice, and she continued to follow the business plan. "For a long time there was zero income, and so I had to find creative ways to pivot again," she shared. "I was able to do graphic design freelance work for previous relationships that I had. And when things weren't working out how I thought they would, I'd find another alternative to fill whatever need I had at the time."
Eventually the young adult Christian magazine started to flourish, growing from a dozen subscribers to more than 6,000 today. The publication doesn't have a big team of salespeople, writers, photographers. It does, however, have a network of people Winkfield built where she can go for content and other needs. Winkfield has been able to tell the stories of many, including remarkable "ordinary" people and celebrities.
A Reason to Continue
"One story that I love starts with a time we were behind deadline and came out on the fourth of the month instead of the first," Winkfield related. Her team was working on a story in response to the pop culture television show about suicide called 13 Reasons Why. The Back2Basics story, "13 Reasons Why Not," was about applying Scripture to reasons to live.
"I was worried about the date, but as soon as we sent it out someone wrote an e-mail. They said, 'I was contemplating suicide last night. This is so on time and just helpful to me.' That alone still resonates with the writers and me. . . . We pray for our readers. I am thankful that the content can be relevant to a life-or-death situation. That was something that will forever give me that fuel or reason to continue."
"We know God. Thinking of all the providing He's done and not having to worry too much about anything gives me great joy," Winkfield added. "I'm hopeful that we'll get a bit more back to normal soon. And I'm joyous to think about the opportunities with the publication and how we can reflect on the time of the pandemic to something even brighter and better than what Back2Basics was before. 'Joy' is one of my words. I'm hopeful and joyous for whatever the future holds."
About Back2Basics Magazine
Back2Basics Magazine (B2B) is a free online publication for young adults. Its subscription base is more than 6,000 and growing. Founded in 2012, B2B launched at the Central States Conference Youth Congress. During the past few years the company has flourished and expanded beyond the pages of its flagship magazine to generate brand extensions, such as ventures in digital media (mobile app, music, and video) and a dynamic website. B2B is on Apple and Android mobile platforms. It is also on Twitter, Facebook, Instagram, and Pinterest. Visit www.Back2BasicsMag.com to learn more.
— Kimberly Luste Maran is editor of Adventist Journey magazine; Erik Stenbakken contributed to this story.