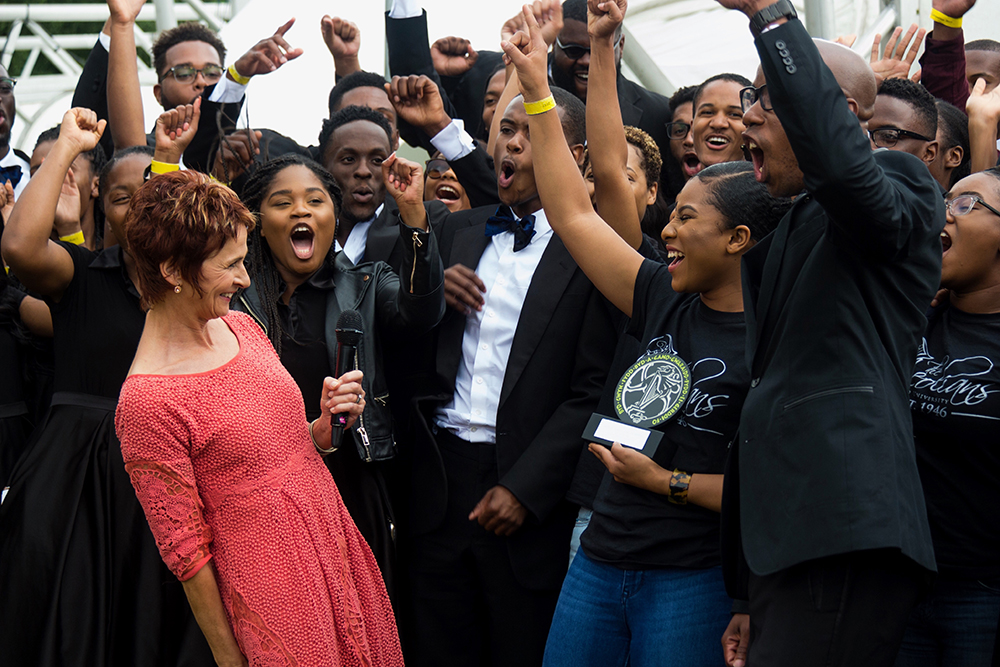 Cheers and prayers of thanksgiving rang out in the United Kingdom and across North America as word quickly spread that the Oakwood University Aeolians Choir won the World Choir Title (Choir of the World) in the choral category during the Llangollen International Musical Eisteddfod, Wales, United Kingdom, on July 8, 2017. The university also received a second award as Jason Ferdinand, the Aeolians' director, was named Outstanding Director of the World Choral Festival.
The competition, which started on July 3 and ended July 9, originally began in 1947 as a festival to celebrate the "Peace and Harmony" that showcases some of the world's greatest musical talents. According to the event's website, each year the International Musical Eisteddfod welcomes more than 4,000 performers, and as many as 50,000 visitors join the festival in the small Welsh town "to sing and dance in a unique combination of competition, performance, and international peace and friendship."The event culminated with the choral competition.
"On behalf of the entire Oakwood University community, we celebrate the success of the Oakwood University Aeolians on another history-making accomplishment," said Leslie N. Pollard, president of Oakwood University. "To be named Choir of the World at the international Welsh Eistefodd in Wales is a singular honor that represents the excellence of our university and the best of our Rocket City. Congratulations to the director, Dr. Jason Ferdinand, and especially our Oakwood University students. You have distinguished yourselves and made us proud and thankful once again."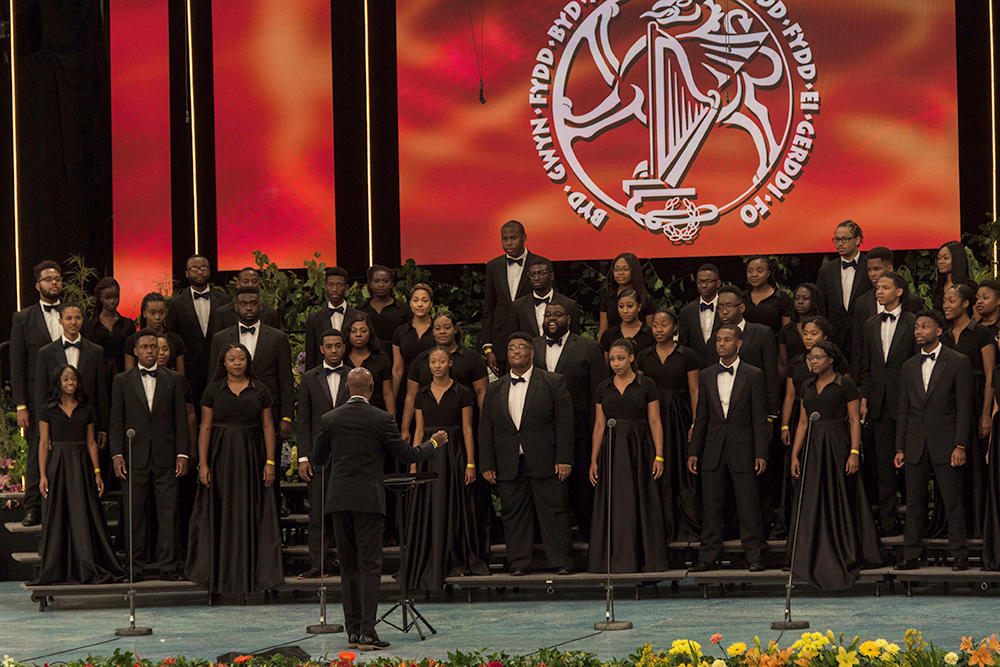 In a previous report from the university, the Llangollen International Musical Eisteddfod is described as "not merely an annual festival promoted by one nation for international audiences, but a festival of music-making in which representatives of the peoples of other nations can take an active part."
The winner of the Choir of the World competition receives the coveted Pavarotti Trophy and 3,000 euros (US$3439.42, current exchange rate).
In a press release, university representatives said, "We are proud of the Oakwood University's Aeolians for achieving success on the world stage and representing Oakwood University, Huntsville, and most importantly, God to the world."
While on the British Isles, the Aeolians also performed at other venues in London, Birmingham, and Manchester.
— This article is based on a July 20, 2017, press release from Oakwood University, a historically Black Seventh-day Adventist institution of higher learning in Huntsville, Alabama.