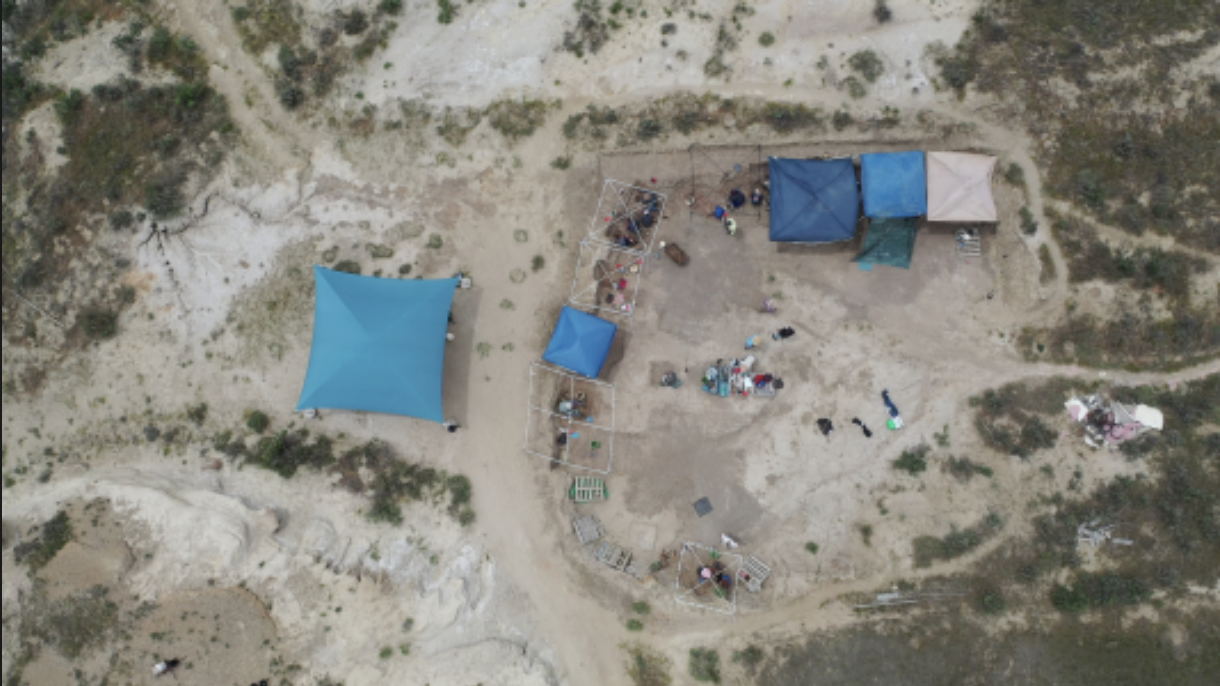 The North Pacific Union sponsored academy students and teachers to go on a hunt for dinosaur bones. The team was made up of 6th -11th grade students, teachers, and parents. In total, 27 people traveled to the dig site near Newcastle, Wyoming.*
Under the direction of Stan Hudson and Marella Rudebaugh from the NPUC Creation Study Center, students and teachers from four schools participated in Southwestern Adventist University's annual DinoDig in Wyoming. The dig took place on a ranch owned by a Christian family. It contains the remains of literally thousands of dinosaurs that were transported some distance by water, then buried and preserved. It is one of the largest deposits of dinosaur bones in the United States and reveals much evidence of the Genesis Flood.
The dig provided real hands-on experience for the students and teachers. Everyone found something in the dense bone bed. Each participant gleaned information that strengthened their faith in God's word.
"I saw more of the beauty of God's creation," said Stephanie Benna, Columbia Adventist Academy biology and physical science teacher from Battle Ground, Washington. "This trip just reinforced how much I want the students in my classroom to be able to see that in nature and through what we study. I saw how my students encouraged each other and were eager to learn. They [also] learned about patience and the reward that comes with it."
"On the DinoDig, I learned some pretty amazing and incredible things about dinosaurs. I also felt a lot closer to God," said Sydney Barker, recent eighth grade graduate of Palisades Christian Academy in Spokane, Washington. "When I was digging up dinosaur bones, it made me think about how much God loves us and how He wanted to give this world a second chance. That became a lot more real to me on this trip."
The week of discovery included stops at a dinosaur museum, Mount Rushmore National Memorial, in nearby South Dakota, as well as The Little Big Horn National Monument near Gillette, Wyoming.
Jared Wood, Southwestern Adventist University's director of the project, appreciates the NPUC's support of their research. For four years, the NPUC has sent the largest group of volunteers to the dig site. This season, participating schools came from Spokane and Battle Ground, Washington, as well as from Sitka, Alaska.
— Stan Hudson is North Pacific Union Conference creation ministries director. This article originally appeared on the Northwest Adventists website and is used here with permission.
* Click here to watch, via Facebook link, the NAD NewsPoints ON THE AIR podcast with guest Art Chadwick, co-director of the Dinosaur Excavation and Taphonomy Research Project at Southwestern Adventist University.