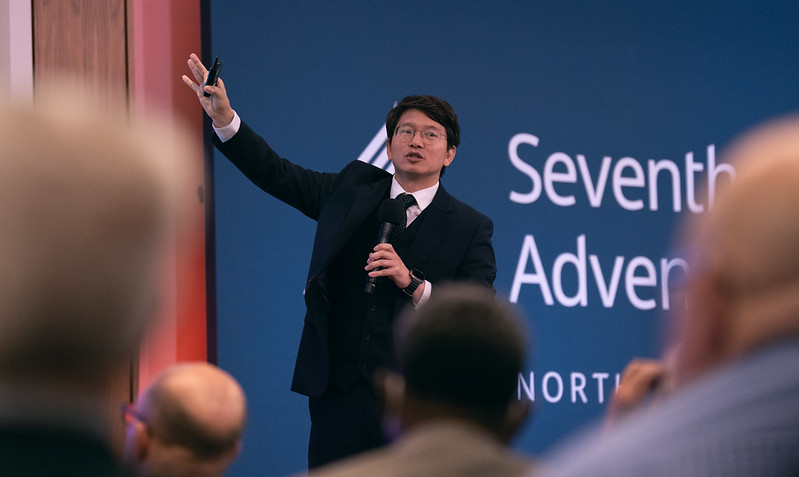 "God has people out there waiting for someone to knock at their door, and that someone is us," said G. Alexander Bryant, president of the Seventh-day Adventist Church in North America (NAD) on Sunday, Oct. 29, as the fourth day of business sessions of the 2023 NAD Year-End Meeting focused on evangelism, church membership, and care.
Digital Evangelism
One of the most promising initiatives is a digital evangelism approach being trailed in the Central California Conference, which covers the "Silicon Valley" territory of the San Francisco Bay area and beyond. Introduced by Adventist Information Ministry (AIM) it focused on creating a bridge between the local community with the local Adventist church through social media ads offering prayer for a special request anyone might have. Respondents were then connected to local congregations for quick responses and pastoral care.
AIM found that very locally targeted materials, often featuring local church members, were the most successful at creating connections. For a very low expenditure of location-targeted advertising purchases, the trial generated 2,189 initial contacts and these resulted in 1,400 (44 percent) longer-term relationships. In fact, it was so successful that they had to pause the ads so that churches and members could keep up with all of the new contacts.
"Through this project we can make evangelism reachable," said Justin Kim of the Central California Conference. "How many people can pray? Everyone. Through this process, we can mobilize our own members. They can be on the front lines. They pray for their community, and they bring in people. We can revitalize our churches."
AIM director Brent Hardinge shared some examples of prayer requests that had come. "It is so sad to hear the pain and the sadness that people are facing, but it is such a joy to be able to take that to God and to also bring back hope to them as we work with them and connect with them," said Hardinge.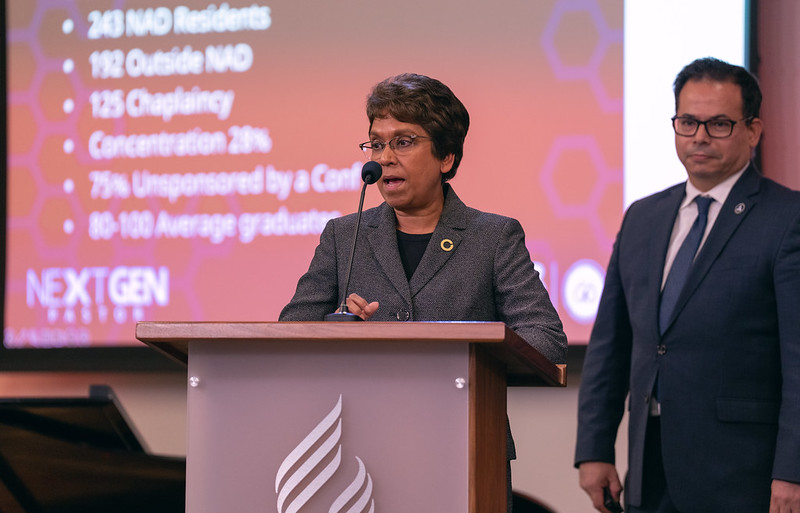 Media Ministries
Next the seven major media ministries of the NAD shared about their overflowing basket of programs and resources. "These are your media ministries. … They have exciting programs and are very focused on winning people to Christ," said Bryant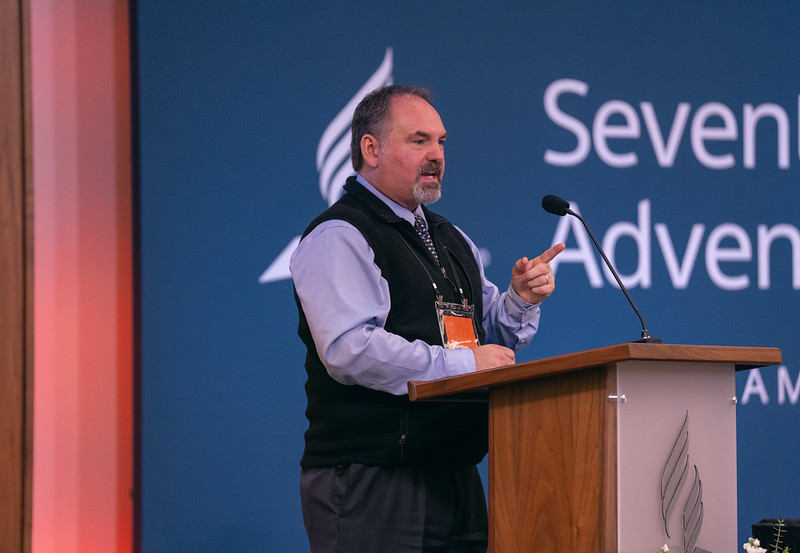 Additional Evangelism Efforts
The day's session also included inspiring church growth stories from several of the smaller conferences and a report from the NAD Evangelism Institute (NADEI) about their efforts in sponsoring pastors at seminary, operating a field school for student pastors, offering Seeds and Acts Church Planting Training and Seminars for Universities, Revitalization, and Discipleship.
"The harvest is plentiful, but the workers are few," shared NADEI director Tim Madding. "Reaching people is not a them problem. It is not a harvest problem, said Madding. "When Jesus said to pray, he said to pray to the Lord of the harvest to send our laborers into the harvest. NADEI is here to partner together with you to help make that a reality. Not by our strength, Jesus Christ said he will build his church and we are here to cooperate with him."
The business session closed with a presentation about the upcoming International Pathfinder Camporee to be held in Gillette, Wyoming, next summer. Held every five years, it normally attracts more than 55,000 people from around the world.
The discussions of the day were also supported by two informative presentations to underpin the discussions. The first was the report of NAD executive secretary Kyoshin Ahn, who provided the latest data about church membership; and the second was from the esteemed Adventist academic Dr. David Williams of Harvard University on how we can be more effective in ministry in the contemporary context, using the lens using the lens of health to illustrate the challenges we face in our urban centers and our nation today. Both of these in-depth presentations will be covered in separate articles.
— Heidi Straw Camargo writes from Michigan.