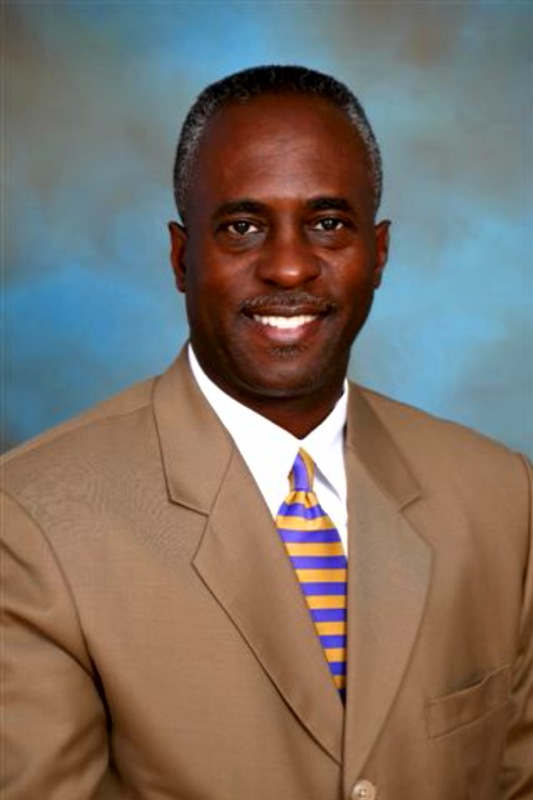 On Sept. 12, 2017, James L. Black, Sr. was voted to provide leadership for Prayer and Reconnecting [with missing members] ministries, and serve as chaplain for the office staff of the North American Division (NAD) of the Seventh-day Adventist Church, after being recommended for the position by NAD administration. Black last served as the director of Youth & Young Adult Ministries for the NAD.
"Following Elder Black's distinctive tenure as NAD Youth director, he has accepted responsibilities reflecting long-standing interests in prayer and missing members," said Debra Brill, NAD vice president for ministries.
"James authored Mission Lifeguard, a resource to 'Reclaim the Forgotten,' and forged the 2Pray Movement to engage youth in prayer and bible study. He will work closely with NAD Secretariat to intentionally address the crisis of members of all ages who we, love but no longer worship with us," Brill added.
Several major initiatives were established under his leadership at NAD Youth Ministries, including the NAD YPAC Leadership SUMMIT and the Just Claim It (JCI) world youth prayer congresses. Thousands of youth have had the opportunity to strengthen their relationship with Jesus through these events.
Black is also the author of 10 books/resource materials.
A graduated of Oakwood College (now University) in Huntsville, Alabama, with a bachelor's degree in Theology and a minor in Biblical Languages, Black is a native of Savannah, Georgia. He also attended the Andrews University Theological Seminary in Berrien Springs, Michigan.
Black began his ministry in the Southwest Region Conference where he served as youth pastor and senior pastor. He served as conference youth director from 1991-2000. During this same period he served as a member of the NAD Youth Committee and secretary for the NAD Pathfinder Committee. Black also served four years as president of the Black Adventist Youth Directors Association.
Black is married to Maxine and they have three children and several grandchildren. His favorite saying is, "The quality of your preparation will determine the quality of your performance."
— NAD Office of Communication