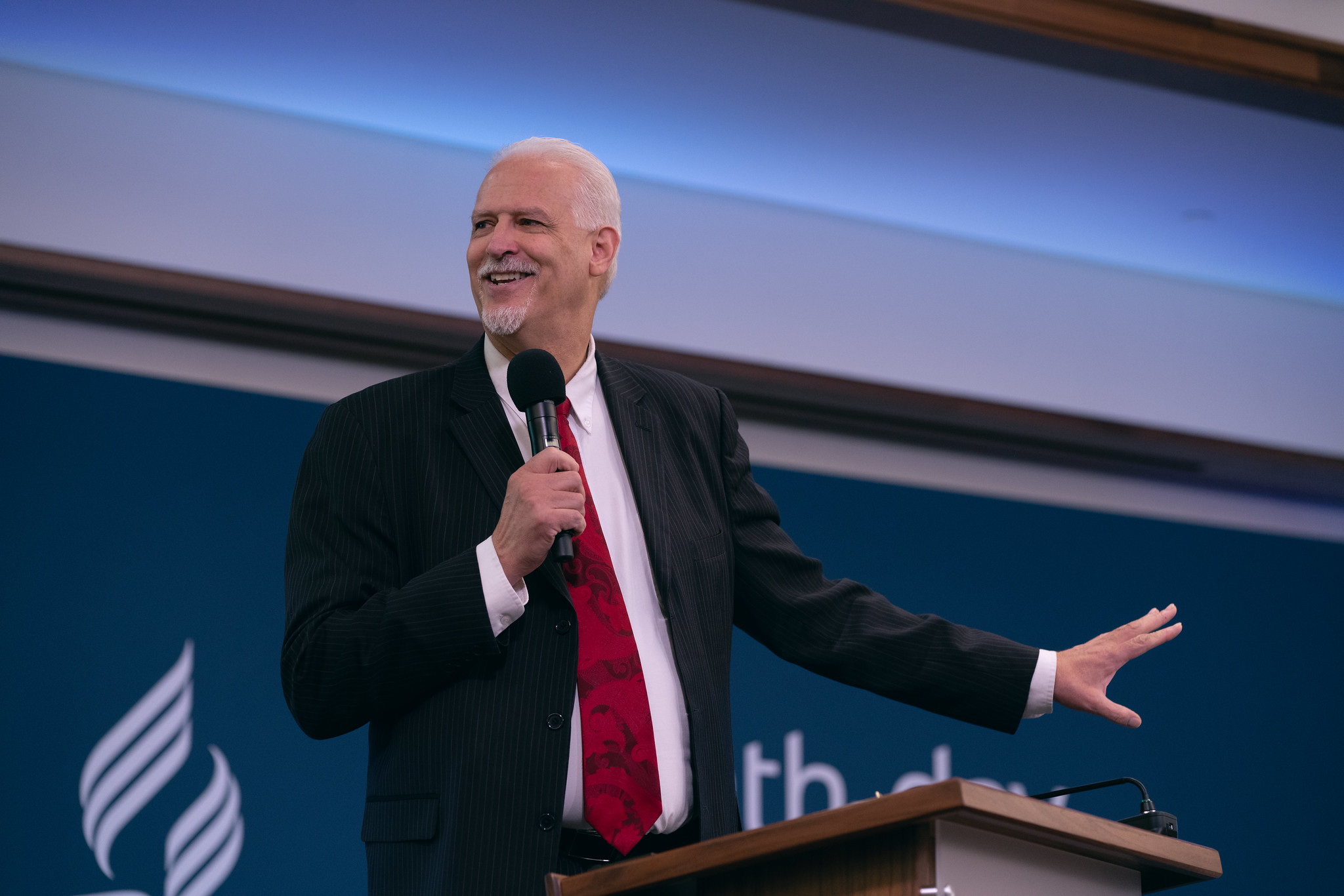 "Before we start, stand up, stretch a little bit and buckle up because you'll be on the edge of your seat in anticipation during my presentation," said Randy Robinson as he began his treasurer's report on Monday morning, Oct.31, at the North American Division's Year-End Meeting (NAD YEM).
Then, referring to the song, "Goodness of God," powerfully interpreted by Sara Devaraj during NAD YEM's Sabbath service, Robinson said, "That sentiment is the underpinning upon which my report rests today, along with the fact that God is in control. As we look back on 2021, and so far in 2022, there's no doubt God is leading His church."
He added, "In 2021, when so many, me included, thought it wasn't possible to have a tithe gain, God blessed with a collective gain of 10.35 percent."
Robinson attributed much of these gains to the AdventistGiving website and app. He revealed that in 2021, approximately $750 million was processed through AdventistGiving, including half the NAD's collective annual tithe. "God saw what we would need long before it happened. He placed this platform in our grasp to [enable] our members to continue supporting the Church even during the pandemic when churches were closed. He is truly good."
Robinson also thanked the church members. "Through His providence and faithful members, God has allowed us to keep up with the 2021 pace of giving and [added] an additional 1.5 percent on top of what we had last year so far through 2022," Robinson continued. "A takeaway through this ordeal of the last two years is that regardless of circumstances, God is faithful, and His people are faithful. The church is the apple of God's eye, is it not? And He can be trusted to sustain it for His glory. I encourage us all to commit ourselves to allowing Him to use us to fulfill His mission in the North American Division."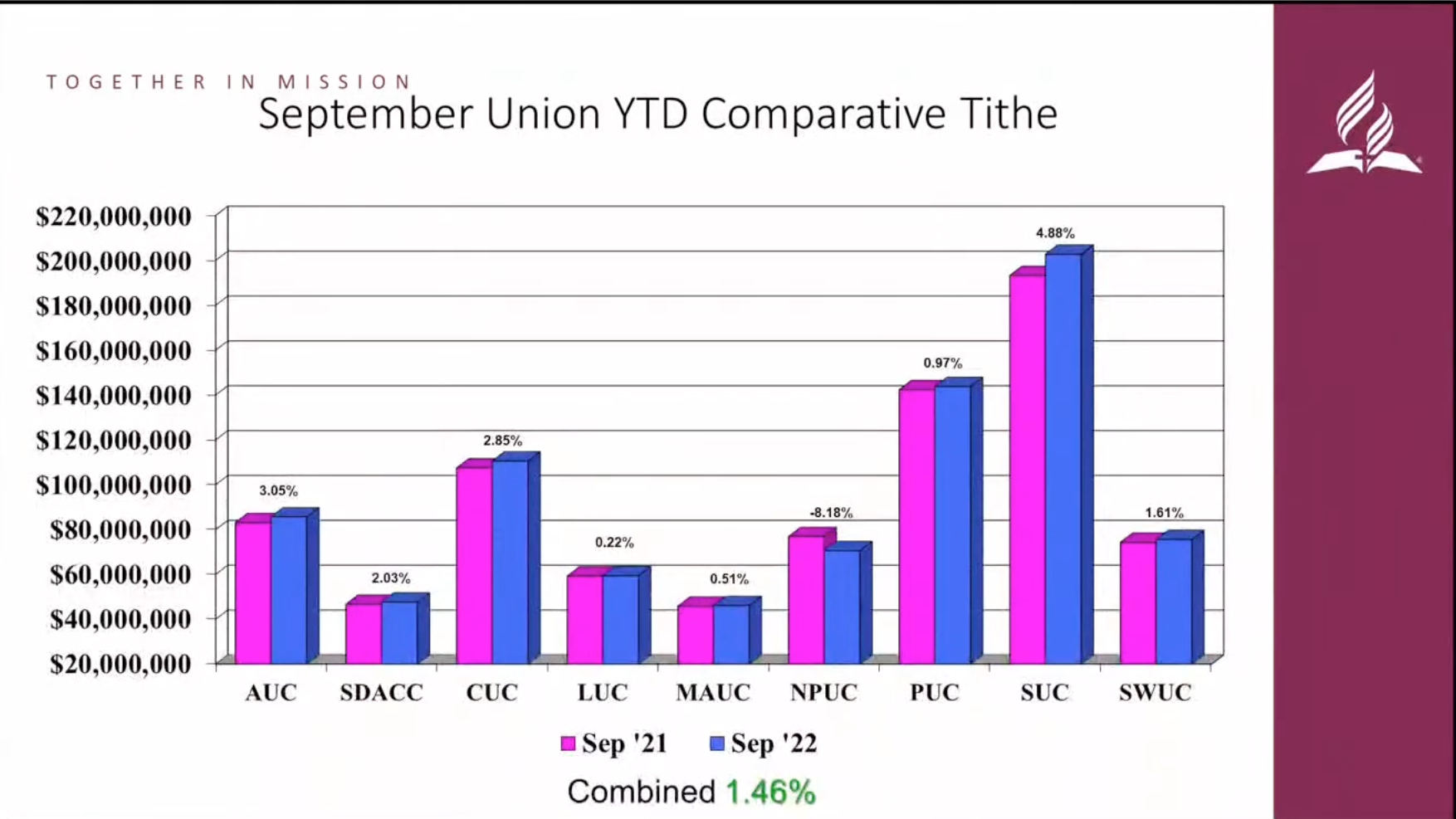 Financial Highlights
Next, Robinson presented highlights from the 2021 audited financial statement, including operating and plant fund trends, recommended working capital, and tithe. But before delving into the figures, he stated, "In the context of [our theme] 'I Will Go: Together in Mission,' I pray that the NAD use the resources [so generously provided] to increase the numbers of the kingdom of Jesus."
He then spoke to the NAD's working capital — i.e., the assets a company has readily available to run its day-to-day operations.[1] The organization's working policy defines the recommended working capital through specific formulas described as 100 percent. Robinson shared that the NAD's working capital increased from 92 percent in 2019 to 109 percent in 2020, reaching 132 percent in 2021.
Robinson described another financial metric, days cash available, meaning: "If all income stops today, how long could the organization keep going?" The recommendation from the world church's accounting committee is six months, which the NAD exceeded in 2020 at 6.3, and in 2021 at 9.4.
As for 2022, "On the audited statement, that number is 383 days today, [over] a year," Robinson said. He explained that he uses a more conservative calculation to compute days cash available than what's used in the audit, specifically reducing the amount of cash on the balance sheet by the obligations against that cash. This calculation lowered the days cash available to 244 (eight months).
Reviewing five-year gains and losses, Robinson stated that while operating fund net assets took a hit with the 2017 purchase of the NAD's headquarters building, combined operating and plant fund net assets resulted in a net gain. He shared, "2021 was significantly better than the previous few years, a tribute to what God can do in the middle of a pandemic."
Subsequently, Robinson and others presented several reports, which the NAD YEM executive committee voted to approve.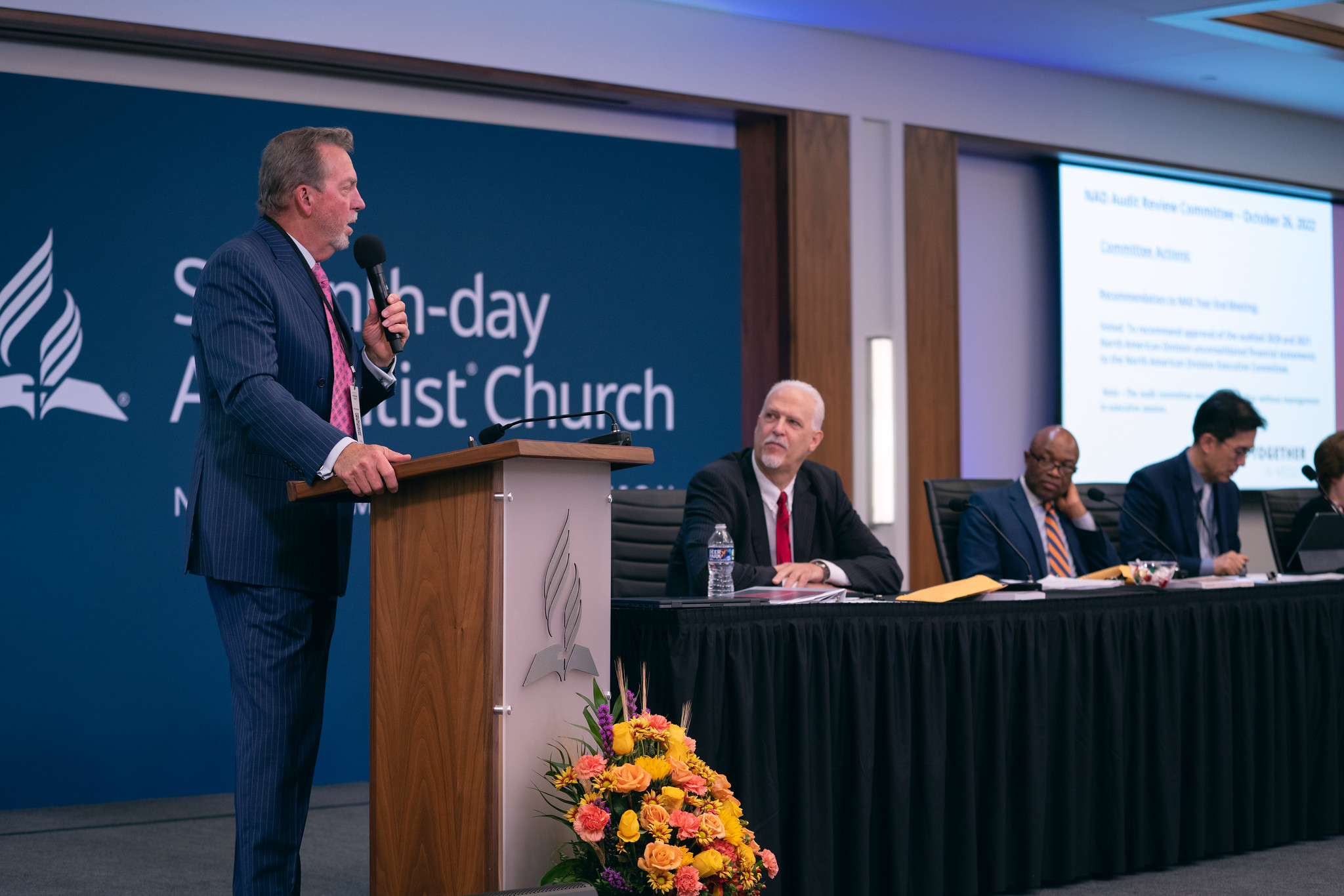 NAD Audit Review Committee Report
During the same business session, Dave Weigley, Columbia Union Conference president and chair of the audit review committee that reviewed for the audited 2020 and 2021 NAD consolidated financial statements, gave his report. He said, of auditors, "They do a tremendous service for the Church, helping us defend the dollars being used in mission." Weigley reported that the completed audit had been thoroughly reviewed and approved by the committee, comprised of union leaders, who dismissed management so they could privately question the auditor.
Year-to-date Unaudited Financial Statements
Turning to the year-to-date (YTD) unaudited financial statements, Robinson shared that comparative tithe was up by 1.46 percent year over year through September 2022. He then showed the expense summary comparing actual 2022 departmental expenses with budgeted expenses in a third column titled 'dollar variance'. That column, which was mostly red, signifying being under budget, was subtitled "red is good."
Notably, while the 2020 pause on travel considerably reduced expenditures, in 2021, as travel resumed, expenses remained lower than five years ago. "Overall, we're managing expenses very well. I appreciate our departmental directors who manage their budgets individually. It's a huge benefit when we're all pulling together to [steward] the resources God has given us."
Robinson revisited working capital, saying nine months was a better target than six, given the various services, including AdventistGiving and accounting, payroll and membership software, the NAD uniquely provides the Adventist Church in North America.
"We also run into things periodically, such as COVID-19, when we partnered with our unions to provide our local fields $20 million to get them through the difficult times. We didn't plan that. But we had the working capital to write the check. That's the [financial] position the North American Division needs to maintain so we can best serve our division."
He added, "Looking at the report, one can conclude that we have a strong financial position. God has been very good. And we have amazingly generous members. The North American Division is well-positioned to weather [upcoming] challenges." He cited a few challenges, such as contribution uncertainty, post-COVID cost increases, significant inflation, and last-day events, but reiterated, "God is faithful, and He will sustain His church. I'm confident in that."
Compensation Review Committee Report
Gary Thurber, Mid-America Union Conference president, presented the compensation review committee's findings regarding compensation paid through December 2021. He mentioned that the group had recently met to review the NAD's 2021 remuneration, and quickly addressed its few issues. "It was an excellent report."
Invested Funds
Robinson shared that the NAD's invested funds are mostly operational funds invested very conservatively — about 10 percent equity, and 90 percent fixed income. The return over time has been good; however, there has been a decline from 2021 to 2022 due to a significantly rising interest rate environment. He said, "We have a bit of volatility now, but that is recognized and reviewed, and we're on top of that. If history is any indication, this will pass."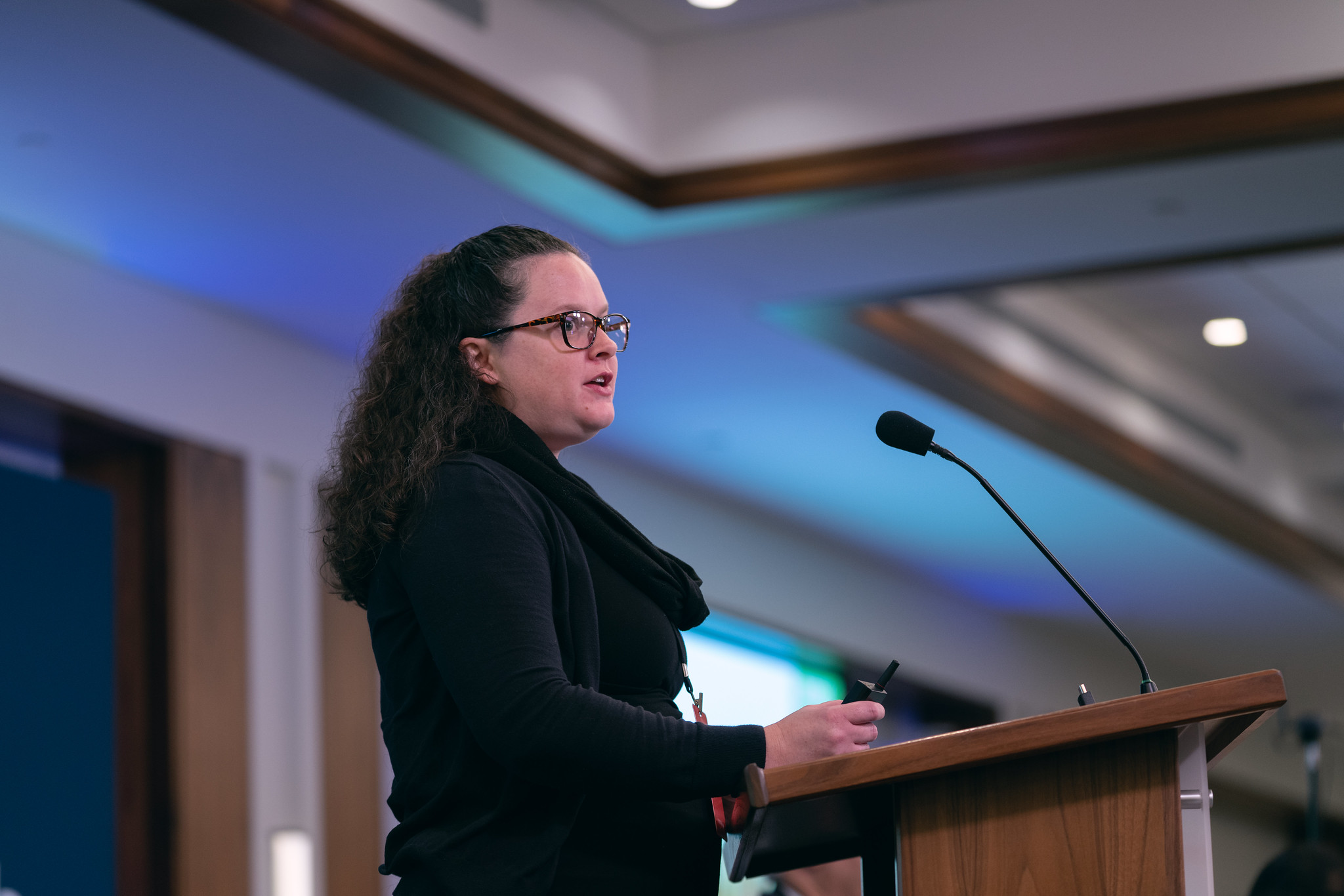 Report from General Conference Auditing Service (GCAS)
JoJean Birth, associate director for GCAS in North America, first expressed gratitude to God, "who never changes," for allowing them to continue providing high-level audit services in a rapidly evolving environment in 2021.
Birth then shared that of 316 clients, the majority being education (40 percent), GCAS committed to completing 266 audits (84 percent). In 2021, 88 percent of audit reports were of standard or unmodified opinions, up one percent from 2020. There were no adverse opinions in 2020/2021, and only three percent of audits received disclaimer opinions,[2] down from six percent.
Her report was followed by some discussion, including a suggestion from Milton Sand, NAD associate director of IT services, that GCAS "implement auditing on IT operations to ensure we're following best practices and security, as finances and more depend on IT." Robinson mentioned it is now a requirement that every organization with IT operations purchase cyber insurance. Doing so will ensure certain safety metrics will be in place. He and NAD president G. Alexander Bryant agreed it would be beneficial to explore this issue more extensively.
Birth concluded, "As we finish 2022 and prepare for 2023, we pray that God will continue to guide His church as we work together to further the gospel message and hasten His return."
NAD Retirement Plan
In his update, via video report, Edwin Romero, NAD retirement plan administrator and NAD associate treasurer, mentioned there were eight retirement plans and 35,000 participants. "Three plans are fully funded, meaning we have enough assets to satisfy all obligations to current and future retirees."
Romero then spotlighted the NAD Defined Benefit Plan — "the legacy plan," which he'd reported in 2020 could be fully funded in 15.7 years. He noted tremendous advances over the projected years left to fully fund in 2020, which ended with an actual of 13.9 years versus an anticipated 14.7, and 2021, with an actual of 12.02 years versus the predicted 13.7 years. "Friends, that's 1.7 years ahead of projection for 2021," he said. Romero noted that given the financial instability of 2022, however, they'd lost ground and, as of June 30, 2022, are expecting to fully fund in 12.7 years.
Citing God's blessings, he expressed that despite the pandemic, inflation, and the Russia-Ukraine war, NAD retirement had clean audits, never missed a pension payment, and increased their efficiency with retirement apps and a new website. Also, in 2022, they trained more than 1600 participants in financial wellness and retirement planning. "Friends, by the grace of God, we're still on target. Times may be uncertain, but our God is not. God bless you," he concluded.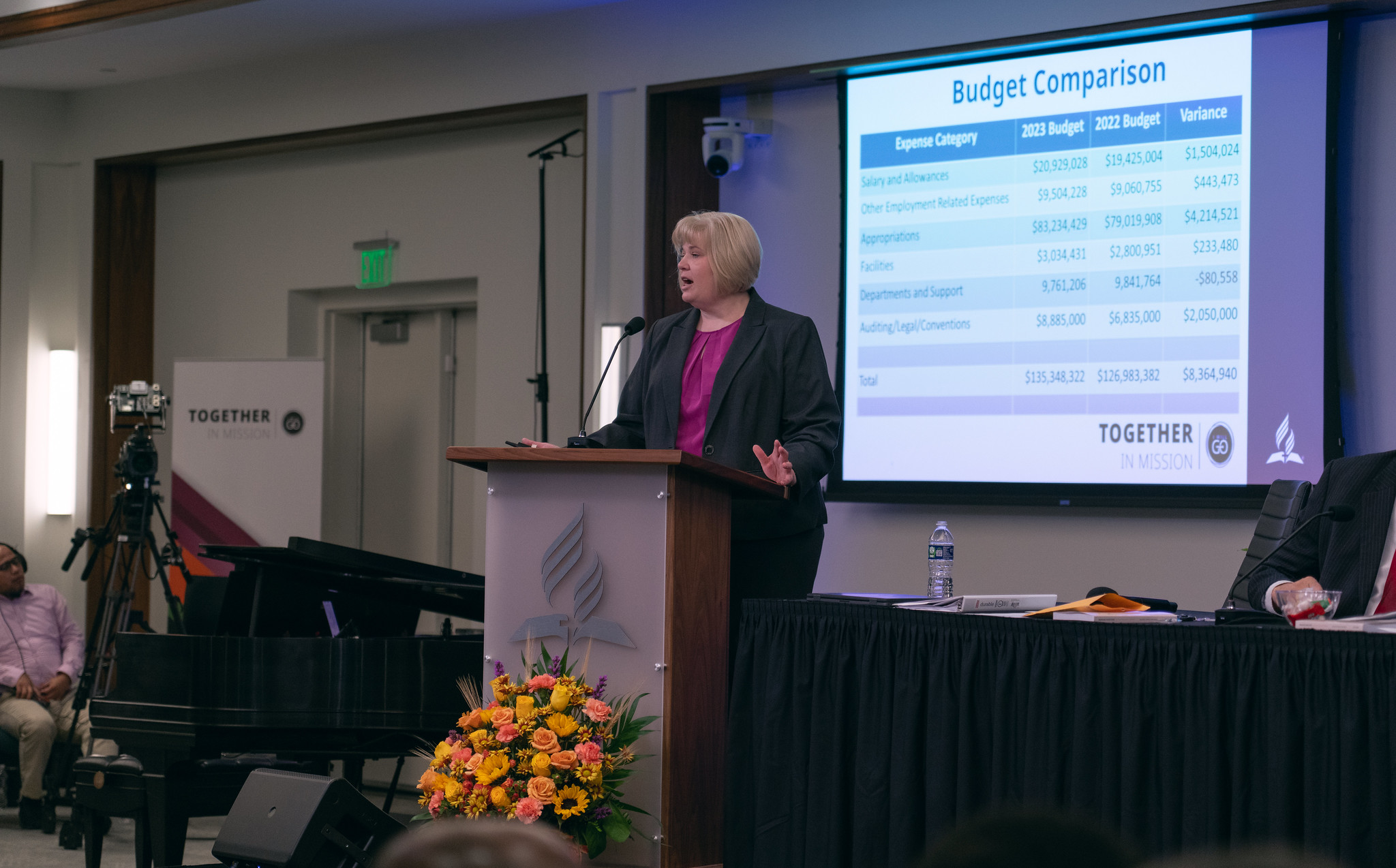 Judy Glass, 2023 Budget Assumptions
Next, Judy Glass, NAD undertreasurer, presented the 2023 budget assumptions. "We've spent the last several months speaking to our departments and teams, and it's been amazing to look at what they're planning for [2023] for ministry and service in our division. So, when I look at the numbers in the budget, I'm not seeing numbers. I'm seeing the ministries and services we're working on in partnership with you. Thank you for working with us to make this happen."
Glass stated that the NAD is in the middle of a four-year glide path to return 2 percent less tithe to the General Conference, which the conferences will retain. Another highlight was a $1 million appropriation to Adventist Risk Management, which would decrease conferences' insurance premiums. The budget also accounted for 14.4 percent of gross tithe to stay at the division, with the remainder (85.6 percent) staying with unions and conferences. "You'll notice the biggest line item in our budget is appropriations going back to you, to our unions and conferences, for ministry in your local area." She had more good news — "You'll also see about $20 million set aside for evangelism."
Finally, expressing gratitude to the departments for their vision, she said, "It's exciting to see what they've planned. I'm looking forward to the coming year."
Glass's report was followed by a lively, 20-minute discussion. Among the issues raised was funding coming to the local level. In his steady manner, Bryant offered relevant input. For instance, he underscored the budget item where .5 percent of tithe in each of four successive years (2021 – 2024) will be reduced from the General Conference and retained by the local conferences. And when a call to assess the impact of NAD initiatives on the field arose, he asserted, "We're in the process of assessing everything we do for mission value and impact. If it does not have mission value or impact, we'll cease to do it." Bryant added, "Sometimes we look at one organization level, or another organization level, but at the end of the day, we're one church and we're in this together."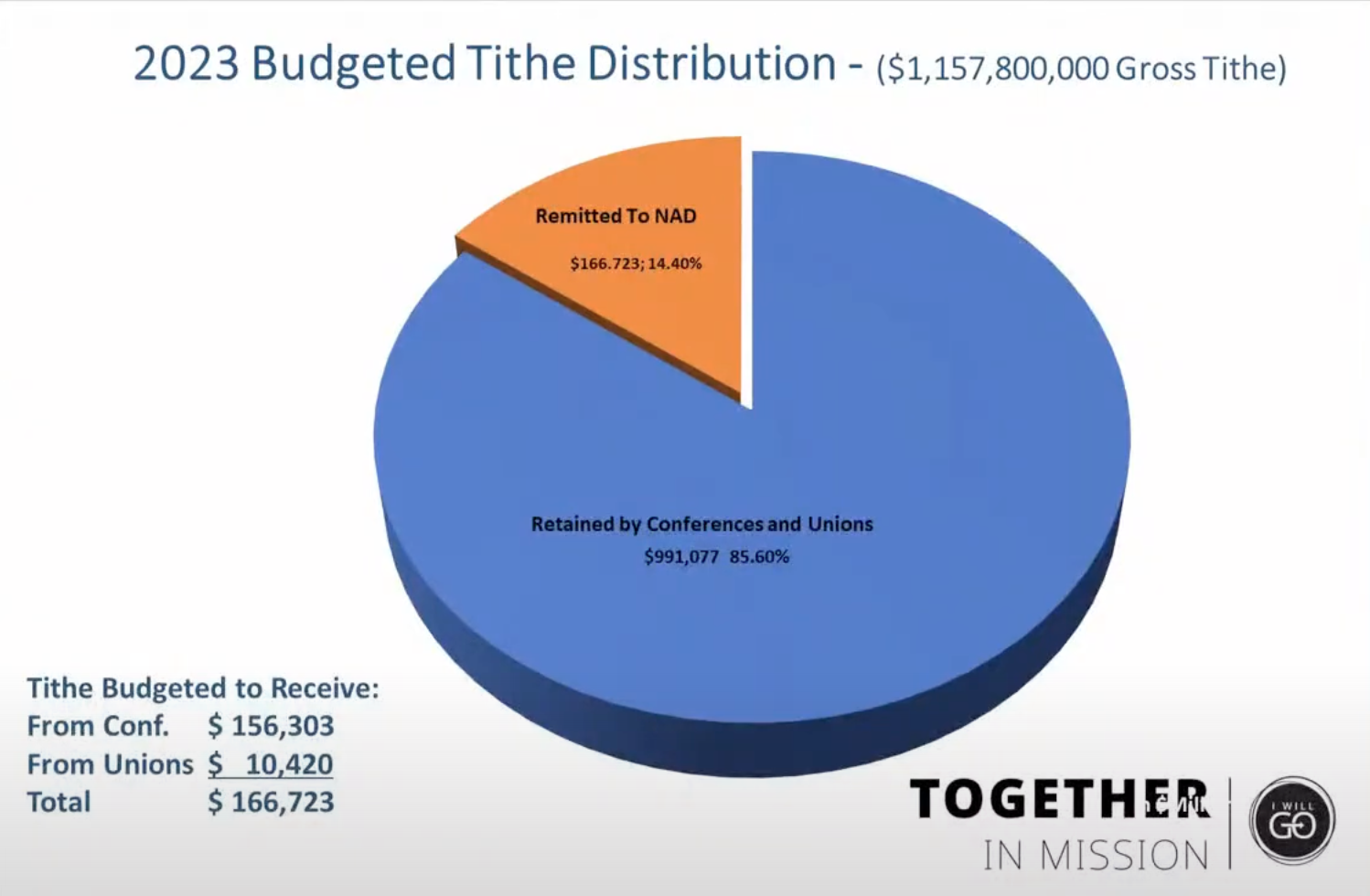 Gratitude Expressed
Robinson extended a sincere thanks to Glass, "an amazing partner in ministry," for months of hard work on the budget. He also thanked the entire treasury team for helping meet his goals for the 2021 audit — an unmodified opinion, no major audit adjustments, clean internal controls, and no policy violations.
Robinson concluded the report, saying, "Finally, Mr. Chairman, we could pick a long list of verses describing the goodness of God, but here are two: 'Give thanks to the Lord,' in Psalm 107, 'for He is good; His love endures'—how long?—'forever' (NIV). In Chronicles [1 Chronicles 29:13, NIV], 'Now, our God, we give You thanks, and praise your glorious name.'"
"I thank God for the privilege of service, and what He has provided for us to do His ministry. Thank you for hearing our report today," he said.
With applause, kudos from Tom Evans, Robinson's predecessor, a prayer of thanksgiving, and a vote to accept the report, the exciting ride Robinson promised came to a satisfying end.