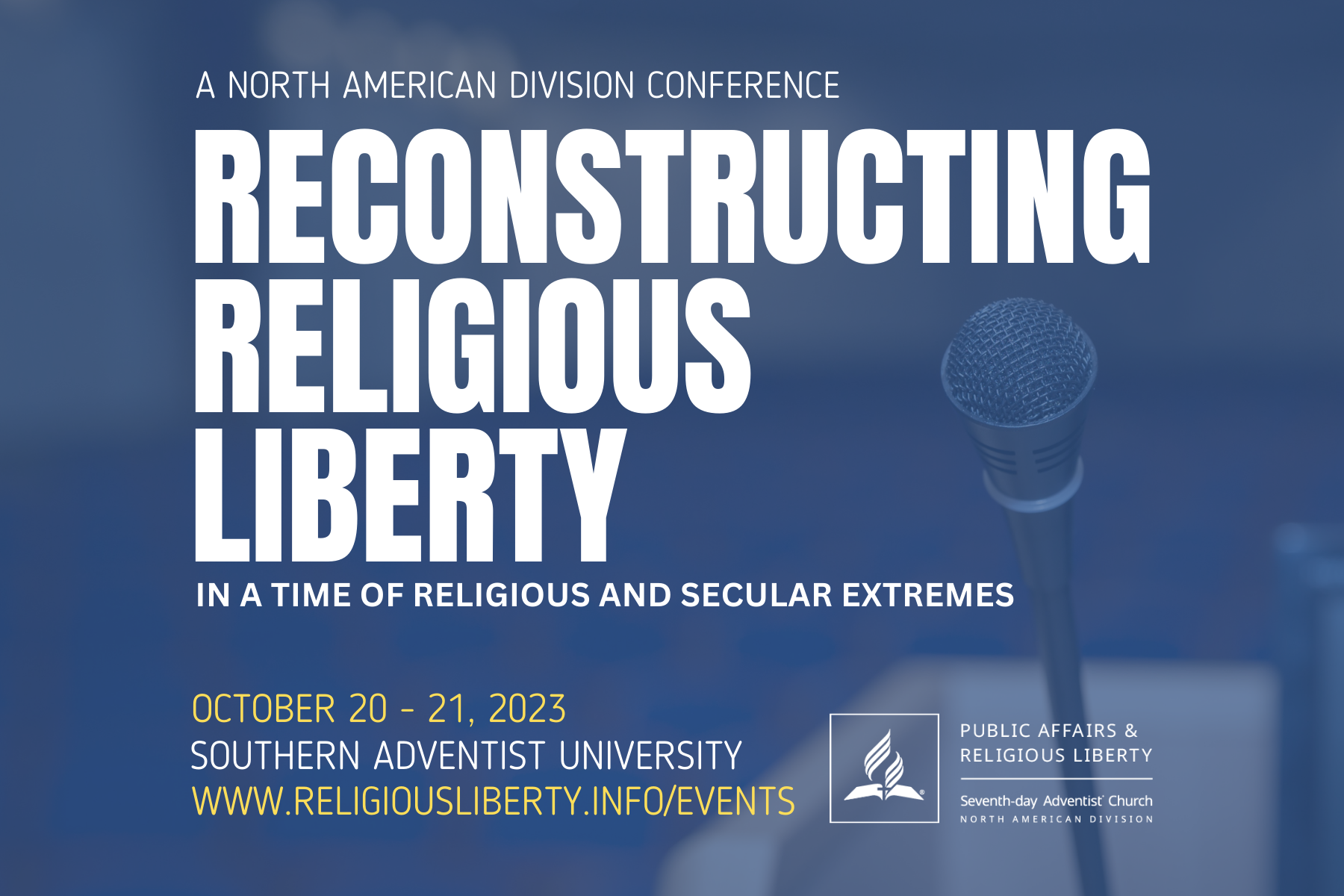 COLUMBIA, MARYLAND, May 24, 2023— The North American Division Public Affairs and Religious Liberty ministry will hold a weekend conference for church members, academics, theologians, and religious freedom experts alike, themed, "Reconstructing Religious Liberty in a Time of Religious and Secular Extremes." The conference will be held at the Collegedale Seventh-day Adventist Church, in partnership with Southern Adventist University, October 20-21, 2023, and will explore new ways to talk about religious freedom within a culturally and politically polarized America. Featured speakers will include New York Times columnist David French; Pastor of the Living Manna Online SDA Church and author, Ivor Myers; and The Flag and the Cross author Dr. Samuel Perry.
"Extreme social and political polarization has seeped into almost every aspect of society," says North American Division Public Affairs and Religious Liberty director Orlan Johnson. "Nowhere more so than in the conversation surrounding religious freedom." Today's religious and secular extremes threaten both our nation's free exercise and establishment protections, albeit in very different ways. A diverse lineup of speakers and panelists at the conference will seek to address how to effectively engage with people who perceive religious freedom as merely a cover for bigotry, and how to engage with people of faith who fear cultural marginalization amidst the increasing threat of religious nationalism.
Join in the discussion as these increasingly divisive issues are considered. The early bird registration rate of just $49, is available now through June 29 at Register Now. To preview the conference schedule, visit the Event Page. 
About us: The Seventh-day Adventist® Church in North America, known as the North American Division, represents more than 1.2 million members from the United States, Canada, Bermuda, Guam, and Micronesia. This regional division was officially formed in 1985, and moved from Silver Spring, Maryland, to Columbia, Maryland, in September 2017.