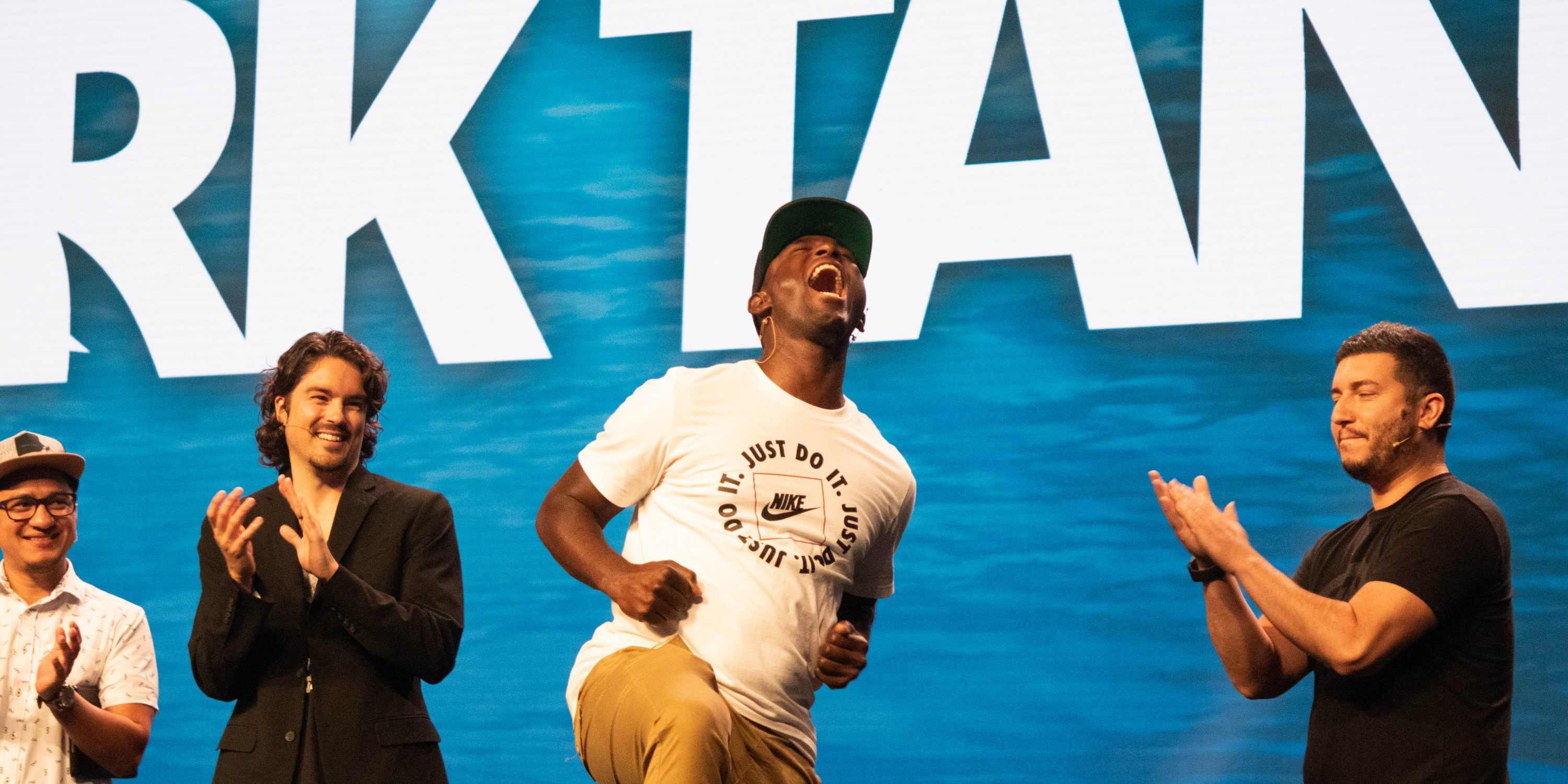 On June 22, 2022, in Lexington, Kentucky, the North American Division Ministerial Association awarded a total of $120,000 to 15 pastors as part of an "evangelism shark tank" competition for innovative soul-winning ideas.
The 15 finalists were chosen from more than 100 applicants to present their ideas on the Rupp Arena mainstage at CALLED Pastors' Family Convention. Five pastors pitched each evening from June 19-21, and each received some funding for his or her project, with the amount dependent on placement in that evening's competition.
"Someone asked me, 'Why did you do the evangelism shark tank?'" said  José Cortes Jr., Ministerial Association associate director for evangelism. "Evangelism is not about methods. Evangelism is about people," Cortes said. "So if a method doesn't work, you do away with that method, and you bring in a method that helps you reach people."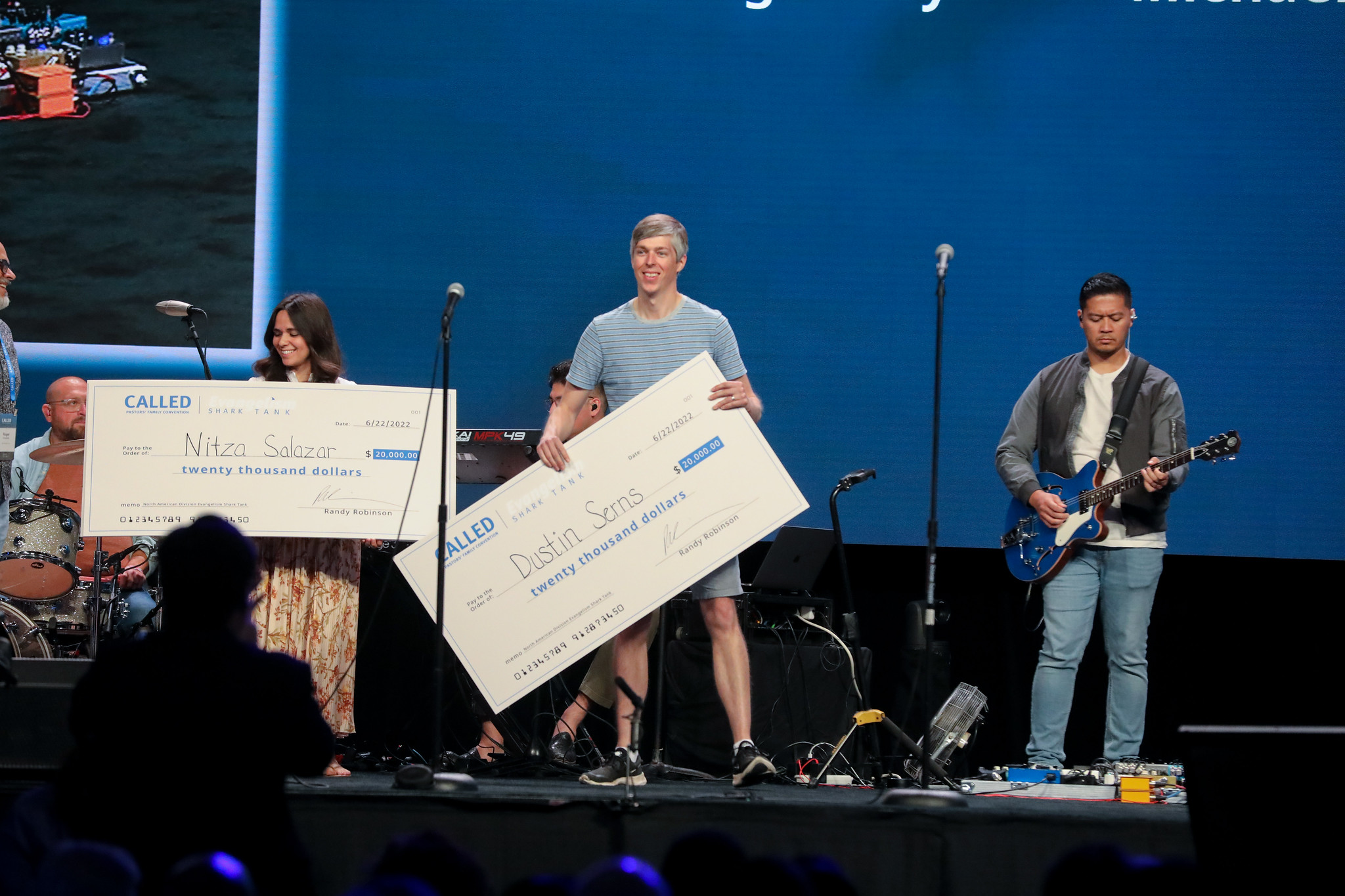 On Wednesday morning, June 22, Cortes presented each finalist with a giant ceremonial check: $20,000 for the three who won first place, $10,000 for the second-place winners, and $5,000, $3,000, and $2,000 for third, fourth, and fifth-placed finishers, respectively. 
On Sunday night, June 19, Dustin Serns, pastor of LifeBridge Seventh-day Adventist Church in University Place, Washington, earned the $20,000 first prize with an idea for planting new churches by hosting free health clinics. Serns had already seen some success, and even baptisms with early versions of the concept. "When our team started these free health clinics, we didn't realize this is also a key to planting Adventist churches in secular areas," Serns said during his presentation.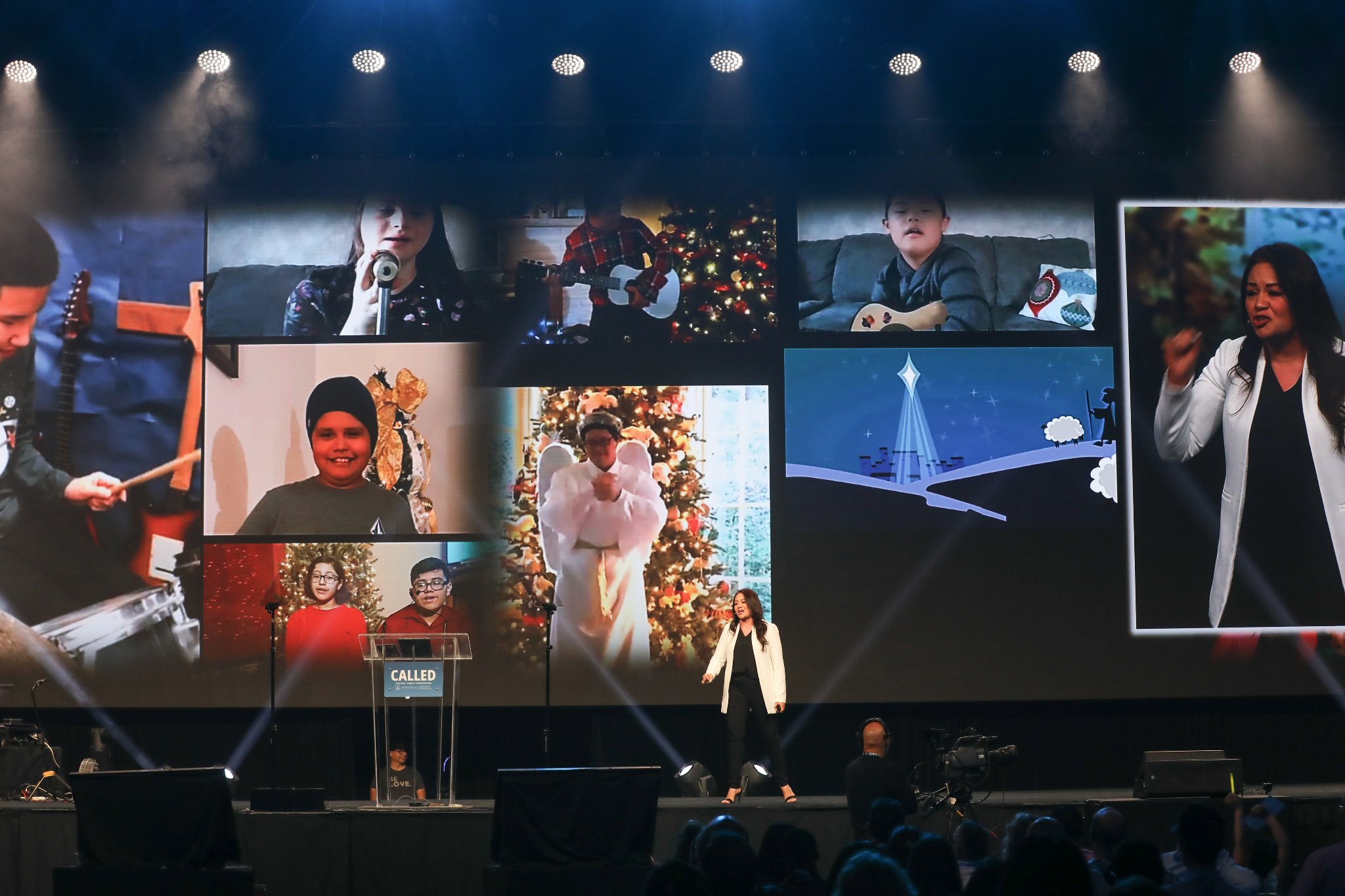 Nitza Salazar, the Children's Ministries director for the Washington Conference, won the $20,000 prize on Monday night, June 20, with a pitch to expand her "Special Stars" Christmas program, a pageant that centers on children with disabilities. "What I'm doing is just not putting on a Christmas program," Salazar said during her pitch. "I'm ministering to those who our church has forgotten. I'm giving voice to those kids who didn't have a voice, and now they have … a stage to shine. 
The third and final $20,000 prize went to Pastor Taurus Montgomery from Harbor of Hope Seventh-day Adventist Church in Benton Harbor, Michigan. Montgomery plans to expand his church's basketball ministry to include character development programs at public schools, compassion projects for young people, and a sports-themed evangelistic series. "When my house burned down and we were homeless, an Adventist family welcomed my family into their home, and into their church," Montgomery said during his pitch on Tuesday night, June 21. "That church had a basketball ministry. They planted the seeds that led me to Christ."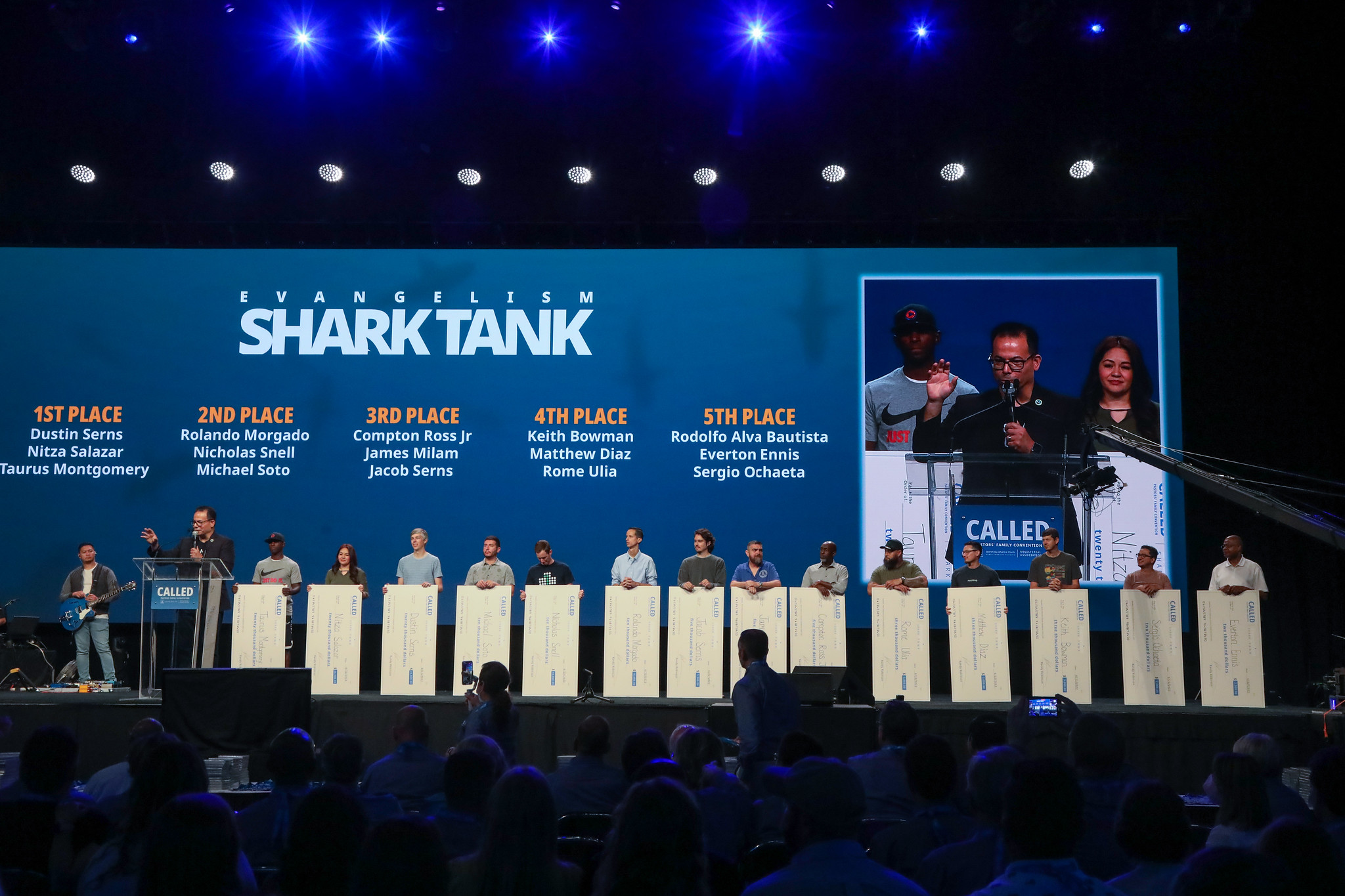 Other ideas presented during the three-night shark tank event included a pop-up, plant-based restaurant that leads up to an evangelistic event, a "Sabbath experience" gift box that members can share with friends and neighbors, and a ministry designed to equip Pacific Islanders for sharing the gospel, a soccer field with tournaments for area children, among other creative innovations.
As the winners held up their checks for a photo, Cortes closed with a word of encouragement to the pastors not standing on the stage. "Your vision may be delayed, you may not have made it to the shark tank this time around, but that does not mean that your vision will not come to pass," Cortes said. He encouraged every pastor to keep dreaming of "how God will use you and your church to reach the people who are not here yet."
Below is a list of all the winners from the 2022 evangelism shark tank competition:
First Place - $20,000:
Dustin Serns

Nitza Salazar

Taurus Montgomery
Second Place - $10,000:
Rolando Morgado 

Nicholas Snell

Michael Soto
Third Place - $5,000
Compton Ross Jr.

James Milam

Jacob Serns
Fourth Place - $3,000
Keith Bowman

Matthew Diaz

Rome Ulia
Fifth Place - $2,000
Rodolfo Alva Bautista

Everton Ennis

Sergio Orchaeta