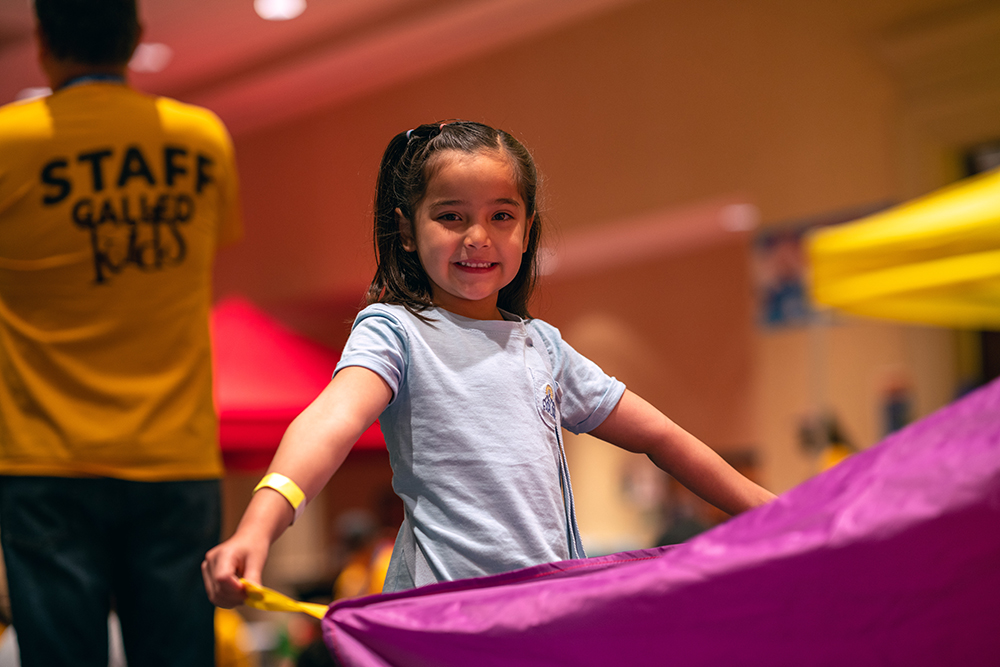 On Sunday evening, June 19, 2022, the doors opened up for 670 registered children, ages 3-12, to the unique experience of CALLEDKids Go Fish for Kids: Where Kids Explore Their Spiritual Gifts. Before heading into the CALLEDKids wonderland, each child was checked into the digital system, then checked into the venue by a parent or guardian. (A digital photo and names of the adults who have permission to check the child in and out must be provided upon entry and exit.)
"God has given children such special gifts," said Sherri Uhrig, North American Division Children's Ministries director. "At our themed event at CALLED we want the kids to experience and understand their spiritual gift, which will help them know how they can serve God in the best way possible." Uhrig explained that Go Fish for Kids is a kid-friendly evangelism training program that incorporates a hands-on, interactive, visual approach toward equipping children with the tools to share the story of Jesus' love with others in "a clear and fun way."
While their parents and guardians are attending the CALLED Pastors' Family Convention programming during the day and evening, the children enjoy age-specific activities and learning opportunities through eight sessions with the more than 100 pre-screened and trained volunteer staff, many of whom serve as children's pastors, coordinated by the NAD Children's Ministries team.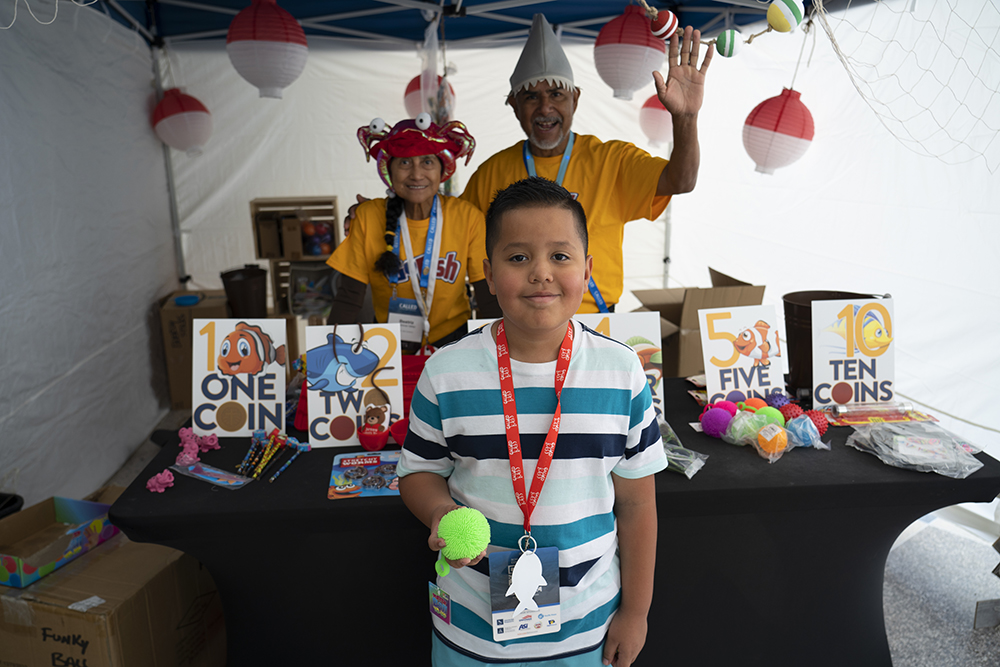 Each day during the convention, the children either go into the guppies group, ages 3-5, or the older kids' group, ages 6-12. The two age groups have similar programming with the spiritual gifts lab each morning and musical worship time with the Tackle Box praise team during each of the daily sessions. And while the older kids enjoy "catch of the day" activities in the afternoon, the guppies have bouncy houses, small group activities, and rest times. The kids also get coins periodically during the day so they can spend them at the "Bait Shop."
"I really like the bait store and getting things with my coins," said one boy in the 6-9 age group. "But my favorite thing is the class in the morning," he added, referring to the spiritual gifts lab.
"When children discover their spiritual gifts and how special they are, it also helps them recognize the uniqueness of others and the gifts that God has given to others as well," Uhrig said. "The two things we want the children to come away with is that they can and should say 'yes' to Jesus. We even had an original song created for that — and they sing it with such gusto."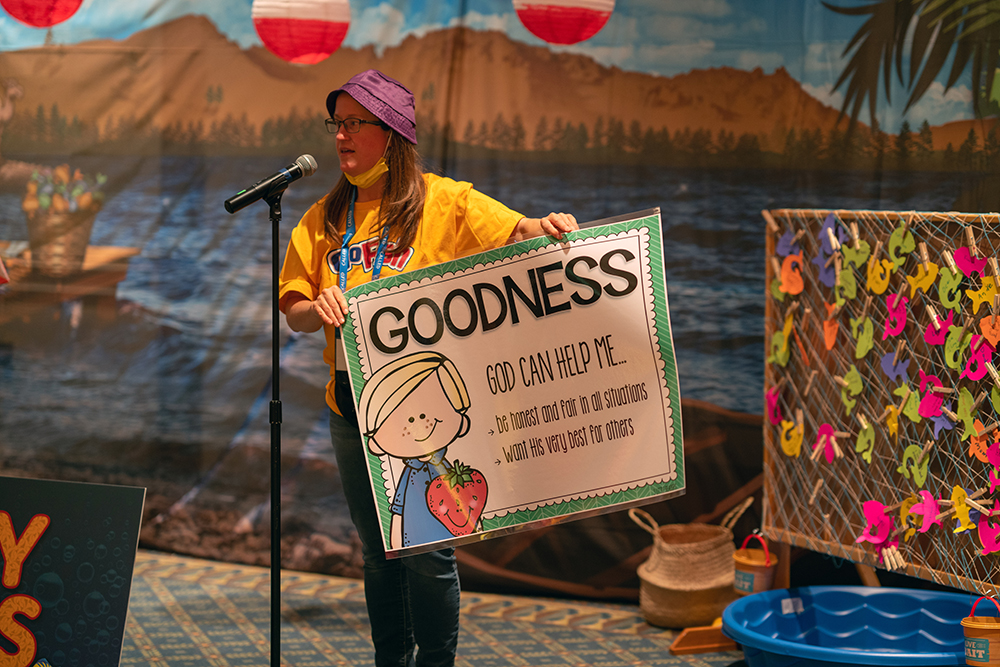 Uhrig continued, "The other thing is that they were created with a unique gift that they can use in their church, home or community now. Whether they identify as a prayer warrior, or an artist, or a teacher — it's just beautiful to see because they are taking ownership of their spiritual gift."
"The children come in, go into the workshop and do the assessment, and they're realizing, Yes, this is me!" shared Gerry Lopez, NAD Children's Ministries associate director. "One of the little girls said to me in excitement, 'Yes! I got preacher/evangelist — and I love it!'"
He added, "We've only had them for two and a half days so we just hope that when they go back, they'll just keep that within themselves, remembering, I'm doing something, and that my spiritual gift is important. I'm important. Yeah, I have this gift that God has given to me. We hope this is the opening up of their willingness to share Jesus peer-to-peer, person-to-person, and not be ashamed."