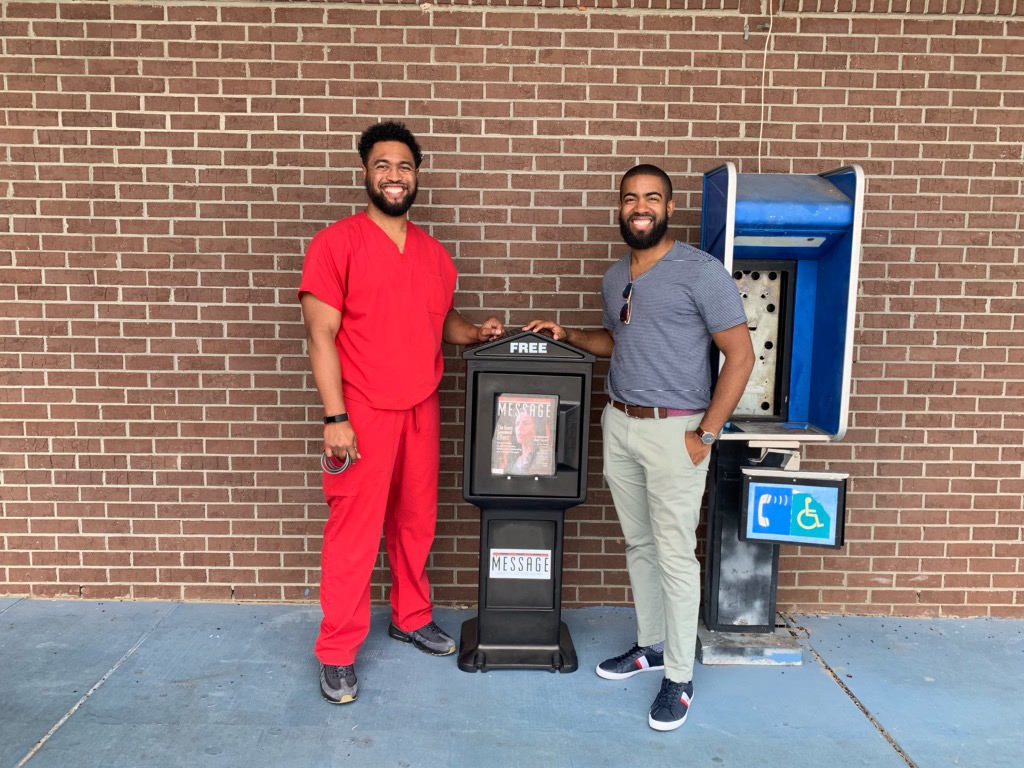 At Emmanuel Seventh-day Adventist Church in Albany, Georgia, we are trying to follow Christ's method of ministry by being involved with our community. Our hope is to win the confidence of our community and position the Adventist church as service and spiritual leaders in the city.
Message magazine is proving to be a perfect vehicle to realize this vision. We have seen how many in our community relate with the content and look forward to reading more articles. Sharing a magazine with such relevant and empowering topics builds people's confidence in our true mission.
Our plan is now to distribute the Message tracts and build more subscribers to the magazine. As interest grows with these thought-provoking topics, we will follow up with corresponding seminars, support groups, and Bible studies. The goal is to alleviate suffering and lead people to a decision to follow Jesus. And with the new Message Bible studies, this goal feels more attainable. We expect avid Message magazine and tract readers to commit to studying the Messagelessons.
A Natural Bridge
This comes at a time when the church is seeing an increase of non-Adventist visitors. Early this year the church authorized the launch of the Hope Garden project, a local community garden. Numerous community organizations have flooded the church with support. The church has been awarded two grants, one for $5,000 from Home Depot, to assist with the garden. Most recently Green Apple Worm Casting donated four barrels of worm castings to aid in the growth and quality of the plants.
The city and local activists see the garden as the start to eliminating much of the food deserts in southwest Georgia. A number of farmers have donated their time and expertise to advance this project. The church has started hosting farmers markets, cooking demonstrations, and garden teaching opportunities in partnership with the Southwest Georgia Project.
Since Message regularly features a health column, along with good tasting, plant-based recipes, it provides a natural bridge between the physical and spiritual ministries of Emmanuel.
About the Tracts
Earlier this year, Message introduced its new tracts on a wide array of topics including health, relationships, social issues, and more. For $4 per packet, each of the 12 tracts can be purchased in single packets of 100 on the Message website: https://www.messagemagazine.com/shop/. To purchase the 12 tracts in "jumbo" packets, visit https://store.sharewaves.org/?product=message-tracts.
— Joshua Nelson is pastor of the Emmanuel Seventh-day Adventist Church in Albany, Georgia.