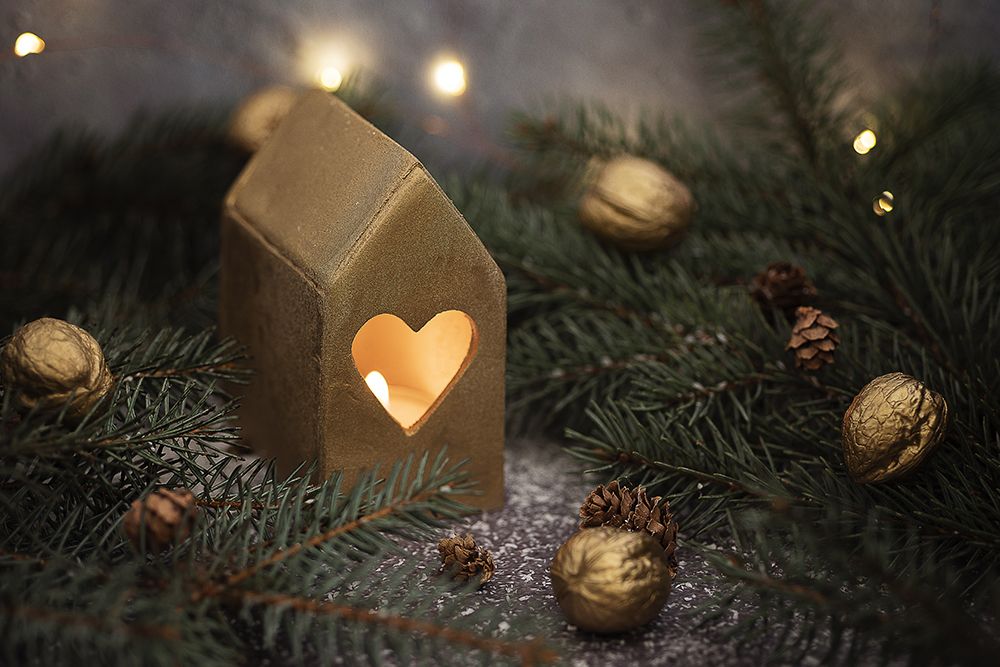 My mind fills with nostalgia when this time of year rolls around. I think of trudging through the freshly fallen snow, selecting the perfect Christmas tree from a nearby tree farm, unpacking all the decorations I have collected over the years, and spending time with my family. I wander through all my memories of the many Christmases I have celebrated. The ones that I savor the most are the ones from my childhood, when all of the family near and far would gather at my grandparents' home.
Weeks before the weather would turn cold and snowy, in the mail would arrive an extra-large catalog that my brother and I would spend hours combing through. We would dog-ear the pages of that Sears and Roebuck toy section, selecting toys we liked so that Mom and Dad would not need to guess at what we wanted that year for Christmas.
As Christmas Eve would arrive, my family would gather at my grandparents' home in Michigan with all my cousins, aunts, and uncles. We always enjoyed my grandmother's famous potato salad and her special peanut butter balls that she made only for the holidays. Christmas morning would always find our family — Dad, Mom, my brother, and I — back at our home. We could hardly sleep as we thought of the exciting morning that would soon arrive, when our parents would finally wake up and we all could go downstairs and see the gifts that were under the tree.
Later as an adult, I remember the tug of a toddler at my side of the bed, waiting patiently for my husband and me to wake up and go downstairs to the living room to see the tree surrounded by presents waiting to be opened, wrapped in bright, shiny paper of all colors. (Today my toddler is all grown up, and now I wait for him to wake up on Christmas morning.)
God Wants All of You and All of Me
This year as I prepare for the holiday season, I go through my list. Not a list of gifts that I want, but gifts that I am going to give. My mom, my husband, my son . . . beside each name on my list are items that I have carefully thought out, items that I know each person on my list will enjoy. And when I look at my list, I can't help thinking about my friend Ann who was one of the best gift givers I have ever known.
Ann would invest her time in handmade gifts for everyone on her list, which she would wrap up beautifully. Somehow they always seemed to coordinate with her Christmas decorations in her home.
One Christmas I remember Ann sharing a song with me she had written about gift giving at Christmas. When I heard the song, I realized that Ann's focus on Christmas went far beyond what I had ever experienced in gift giving over the holiday season. I can't remember all of the words to the song, but the part that was most important I remember to this day. Every year when this season rolls around, my mind and my heart go straight to these words: "What kind of offering is fit for my Savior, my King? I think I know, I'm giving all of me to You."
This season I pray that we don't all get so wrapped up in our gift-giving that we forget the One that this season is all about, Jesus Christ. He needs to be at the top of our Christmas gift-giving list. God's gift to us is Jesus Christ; and the gift He wants is all of you and all of me.
He wants every one of His children to give Him all of their hearts.
— Wendy Eberhardt is vice president for ministries at the North American Division.