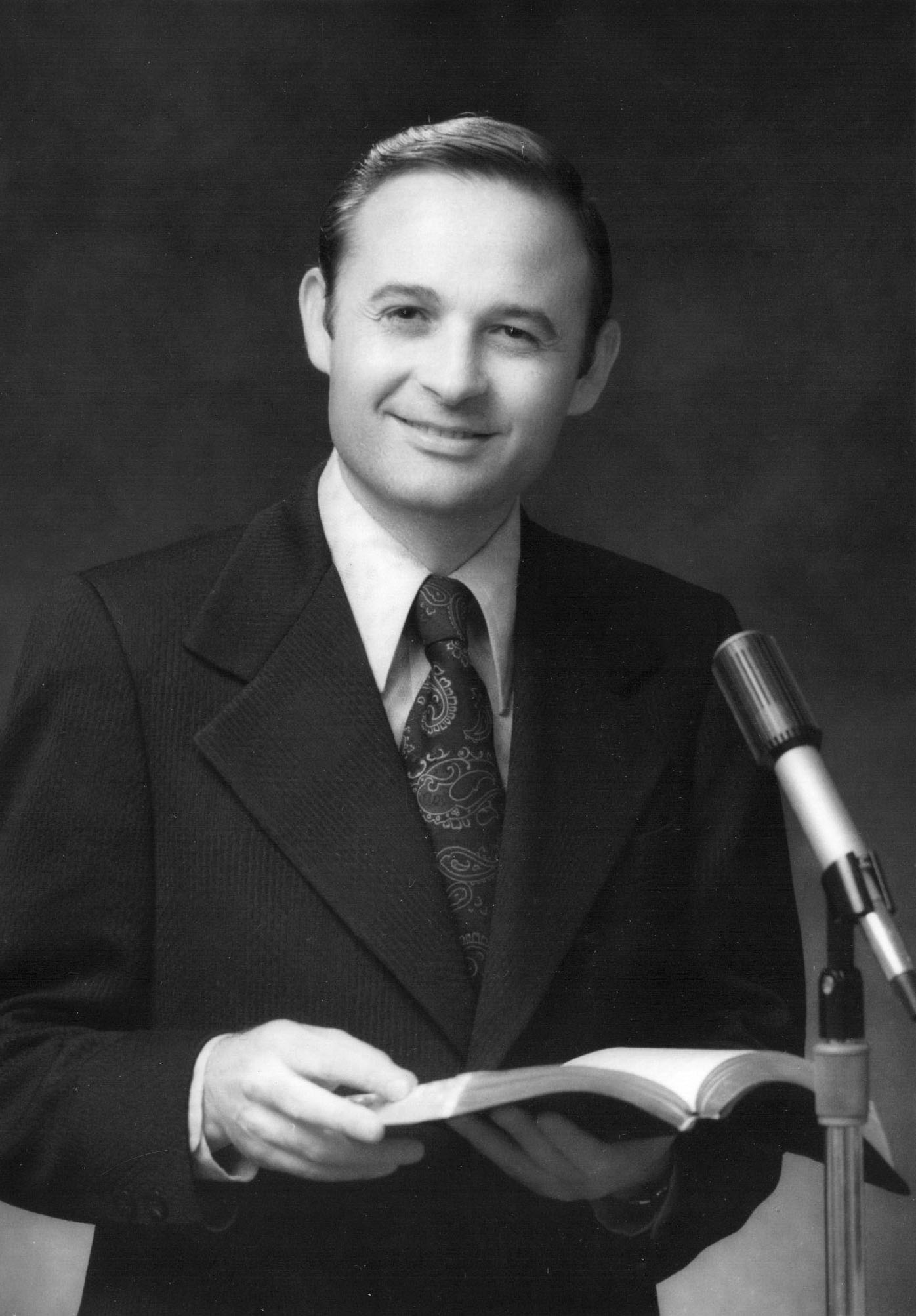 We just received the sad news that Milton Peverini García rests in the Lord. He passed away on June 27, 2021. He was a dedicated servant of God.
In January 1971, Dr. Peverini García joined the ministry of La Voz de la Esperanza, leading for 27 years. From his youth he devoted himself entirely to the cause of Jesus Christ. His theology studies, his training as a lawyer, and his experience as an educator and youth counselor gave him a firm foundation to assume, in 1974, his responsibility as director and speaker of La Voz de la Esperanza, with a vast knowledge of the Spanish-speaking world and knowing that the only solution for all problems is Jesus. Peverini García has made a significant contribution to the spiritual life of thousands, not only as Speaker on the La Voz de la Esperanza ministry, but also as a speaker in international evangelism series, and as the author of numerous books and articles.
The work that he carried out in favor of precious souls is forever in our minds and our hearts. Peverini García said: "God wants to use us for his glory. He wants us to hasten the coming of Jesus. He wants us to meet one day by the tree of life, to have the undeserved happiness of seeing our dear Savior, who died, rose again and now reigns in glory. And likewise, accompanied by the angels, we will embrace the precious souls for whose salvation we work and pray on this earth."
"His iconic voice was heard around the world and inspired millions to draw closer to Jesus. An irreplaceable giant of our faith now awaits our Lord's soon return," said Minner Labrador, Upper Columbia Conference president, and recently voted vice president for Multilingual Ministries for the North American Division. "On behalf of the NAD Multilingual Ministries we extend our deepest condolences to his family."
Our prayers are with his family in these times of sorrow. We have the blessed hope in Christ that we will see him again on the glorious day of resurrection, when "in a moment, in the twinkling of an eye, at the last trumpet ... , the dead will be raised incorruptible, and we will be transformed" (1 Cor. 15:52).