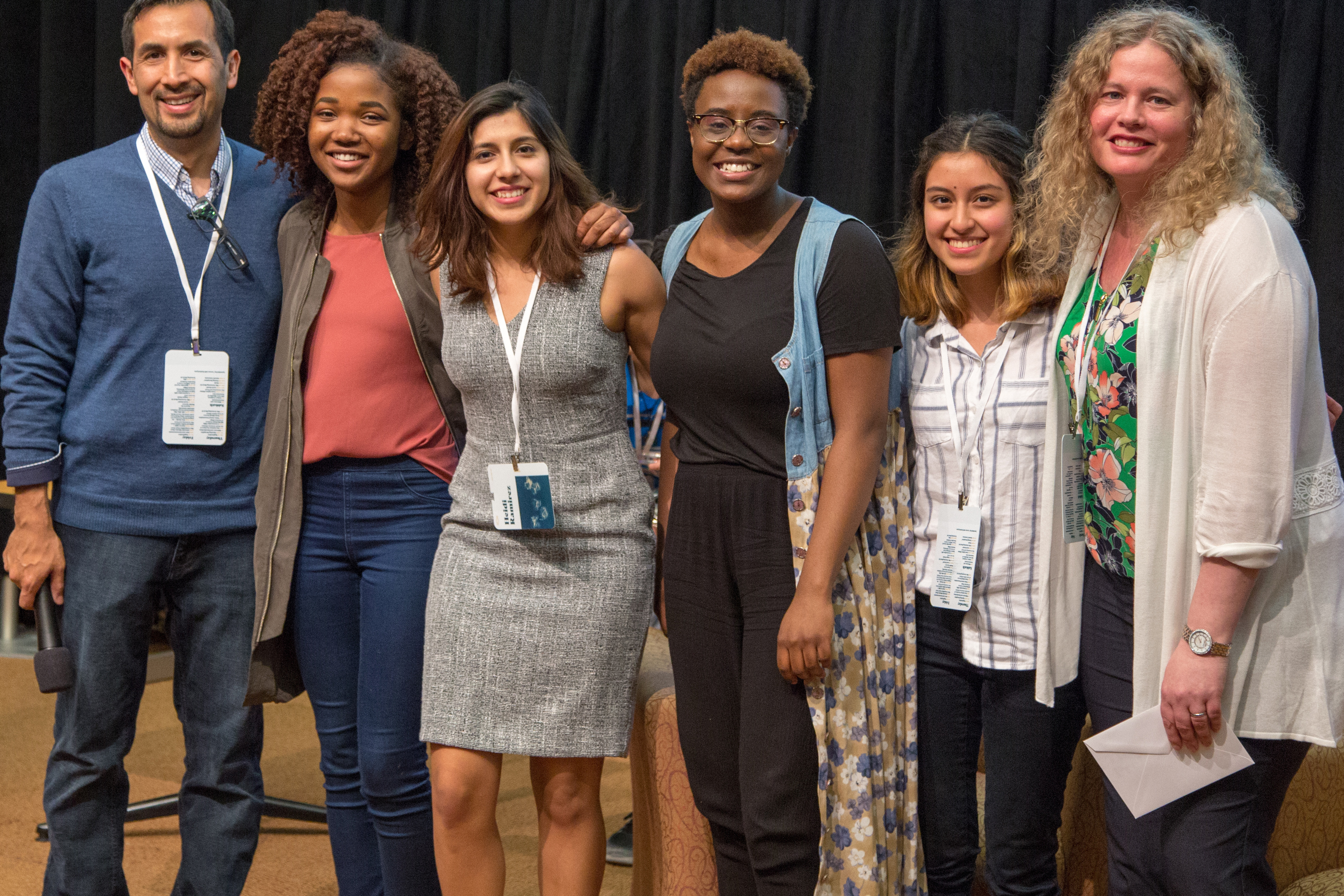 The Sonscreen Film Festival began somewhat inauspiciously in 2002.
Stacia Wright (then Dulan) was finishing up her postgraduate internship in the North American Division's Vervent office when Director Jere Wallack (who passed away in 2018) said to her, "I have a project specifically for you. I sat down with Ray Tetz and we came up with a name—it's called SONscreen. But we have not defined what SONscreen is. That's up to you."
Wallack explained that the division wanted a project for young creatives across North America to help keep them engaged with the church, and mentor and help develop their creativity through TV or movies, shows or series.
Wright worked with Wallack to define and develop SONscreen, with the support of Kermit Netteburg, NAD assistant to the president for communication, and Debra Brill, NAD vice president.
"It was Jere's strong desire to create a safe space for young Christian artists and filmmakers to express themselves and his complete faith in Stacia that led to the creation of Sonscreen," said Julio Muñoz, current director of Sonscreen.
For 18 years the festival has provided young adult filmmakers the opportunity to share their work, learn from professionals, network, and receive recognition for their work. Past directors include Wright, Paul Kim, George Johnson, and Dan Weber. The official film selections are divided into six categories: animated short, art/experimental short, dramatic short, documentary short, comedy short, and high school short. The festival also includes Sonny Awards given to the best films in several categories.
Muñoz, who is also an associate director for the NAD's Office of Communication, is wrapping up preparations for the next festival on April 4-6 at La Sierra University in Riverside, California. I sat down with him early in 2019 to talk about film, what's currently happening with the festival, and what the future might hold.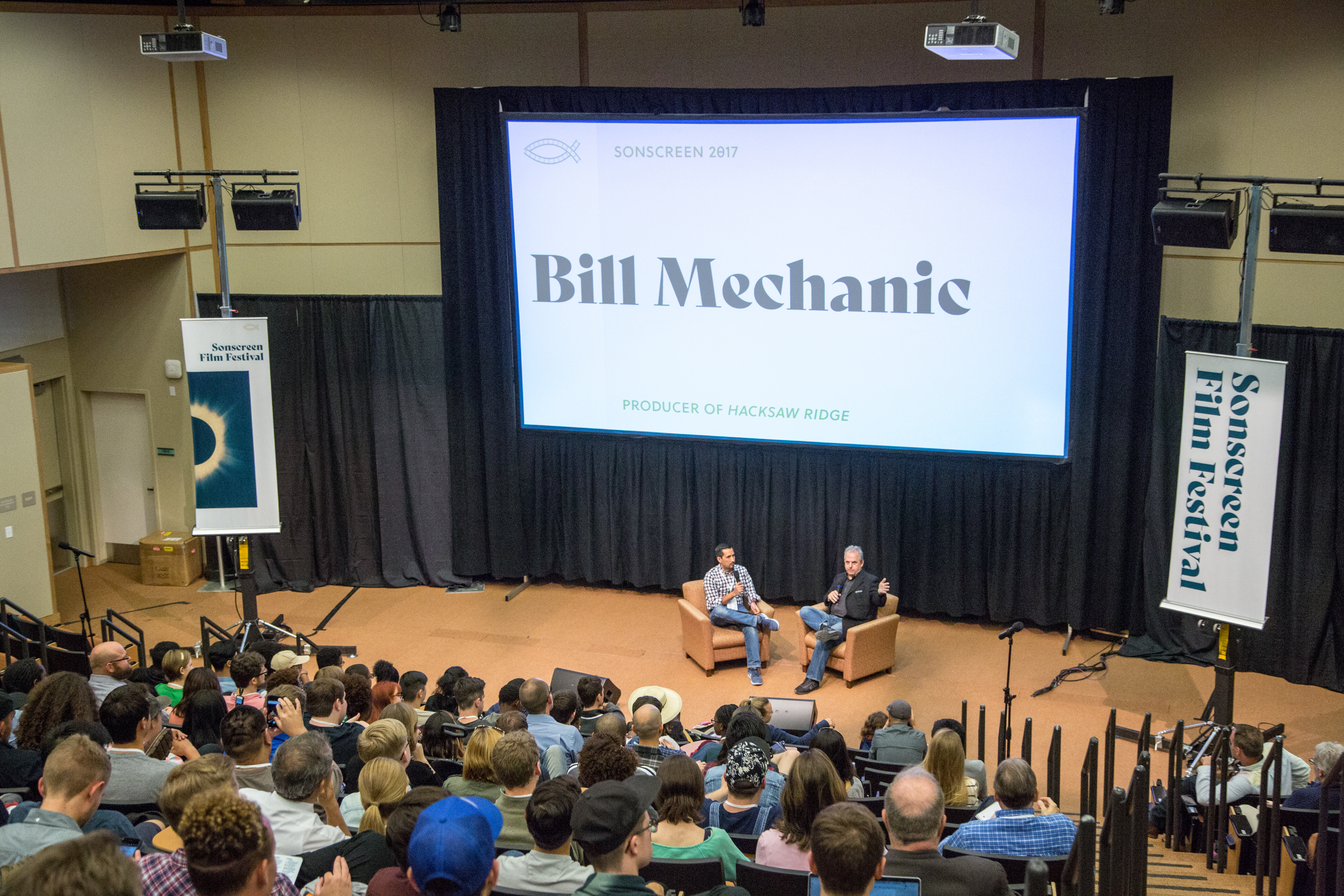 Do you remember when Sonscreen started?
Yes, back in 2002, the North American Division started something that the church had never done before, and has not to this point attempted again: a film festival sponsored by the Seventh-day Adventist Church.
It had meager beginnings, and some of the organizers told me that they were prepared to take on pretty much any films that were submitted by young adults.
During that time, while I was a young adult working as a video producer for the Seventh-day Adventist Church, the festival grew. Slowly and steadily it continued to grow. Years later we now average more than 200 attendees each year, with more than 60 film submissions from across the division.
At each festival we have this multigenerational collaboration between what we call Sonscreen alumni and current film students. We showcase a few professional films, we have a lot of time for interaction, and there is, of course, the jury process. It's a competition, and the filmmakers get feedback through the process. The festival is a learning opportunity for those who attend.
What's the draw? Why the continued growth?
It grew, and continues to grow, because filmmaking is a collaborative art form. It's very difficult, unless you're making a short film, to do something all by yourself. Creatives and filmmakers seek each other and want to collaborate, want to work together, want to find community—and that's really what Sonscreen is.
Many of the young filmmakers there at the beginning are now professionals in their own right, and they're still collaborating. Perhaps the best example of that is Old Fashioned, a feature film released theatrically a few years ago that was produced by various filmmakers who met at Sonscreen in the early days.
Sonscreen is still a community of young Christian filmmakers who, for the most part, attend the Adventist colleges and universities in North America that have film programs. Attendees have that in common, although in the almost five years that I've been the director of the festival, the high school segment of filmmakers is growing rapidly with the quality of their films improving. But still, the majority of films are submitted by college- and university-age students.
That bodes well for having the sense of community you mentioned. You have seasoned professionals and university and college and high school students helping each other and working together.
As the festival has grown we have more films submitted than we can possibly show during the festival. But we still plan to include as many high school films as possible because it's good experience.
We see that kind of mentoring relationship developing between college/university students and high school students. And likewise, many of the young filmmakers involved with Sonscreen from the beginning, now working professionals, continue to come back to the festival. They have good relationships with the colleges and universities, and continue to mentor the younger generations.
How has the film festival transformed in the past few years?
I can think of three things that have changed since I've been director. First, the growth of the high school films—in quantity and quality. Second, in general, an increase in the number of quality submissions. Our submission numbers have climbed, but not by a large amount. What has changed is that the majority of films submitted are of a higher quality, so it's more difficult to pick. They're good films.
A lot of kids are turning in a lot of good films, and there's also been an increase in professional submissions as well. We've had to become more selective in choosing the official selections for the festival.
The third thing is that the subject matter presented in the films is more representative of the lives of the filmmakers. The real issues that they deal with—the good, the bad, and the ugly—are in these films.
We try to give the filmmakers the creative freedom to express themselves in real and honest ways. These young people have real problems. We all do. We live in the real world with real people who have real troubles, real joys. So we want to encourage the filmmakers to express themselves as honestly as possible.
This has made some of the films challenging for some to watch. But nevertheless, that's something I have seen in the past four years. The filmmaking has become more honest. Young people are telling their stories, and therefore are able to connect with other young people who are also living those stories.
That's what film does. It connects people together through storytelling.
The lives of the filmmakers are the content of the films. They're their stories. And one of the most powerful ways to communicate, to connect, is through story. Expanding on this idea, how important do you see the use of film for the church? And how can Sonscreen be part of a future in which the church uses this tool more effectively?
Historically, the Seventh-day Adventist Church was always at the forefront of using media to engage society, to carry out evangelism. In terms of radio it was through the Voice of Prophecy. H.M.S. Richards was really a visionary. The Adventist Church was one of the first Christian denominations to broadcast nationally on radio. Then the Fagals with Faith for Today became one of the first Christian television broadcasts.
In the 1970s Faith for Today developed its first scripted drama series, a regular TV series about the fictional Westbrook Hospital. This series was broadcast on the networks, through syndication, available to a mass audience.
More important, it was scripted storytelling. It was a drama. It wasn't a pastor in a studio giving a sermon or giving a talk, or a documentary. It was using storytelling, which, if we look at Jesus as our example, He was the master storyteller. He used parables to make a point. Storytelling has a rich tradition in Christian communication, but our church stopped after Westbrook Hospital in the early 1980s.
We've found ourselves in the back of the line—other denominations have used scripted storytelling, dramatic storytelling, as a means to connect with a broader audience. We have not. We've fallen behind. A lot of young Adventist filmmakers are very eager to use their talents and abilities in this medium, using dramatic storytelling through film and television to connect with a broader audience.
Many people enjoy the current, traditional church programming. There's no question that it works with certain groups. But there are also many secular and postmodern people, including Adventists, who will not watch that. They won't. We have to compete now with the programming on Netflix, on Hulu, HBO, and the like. Many call this the second golden age of television.
That's what church programming has to compete with. It would behoove the church to use storytelling to create parables—allegories if you will—to connect with this audience. The filmmakers who are part of Sonscreen, and Sonscreen itself, can begin to create more of this type of original programming for the church.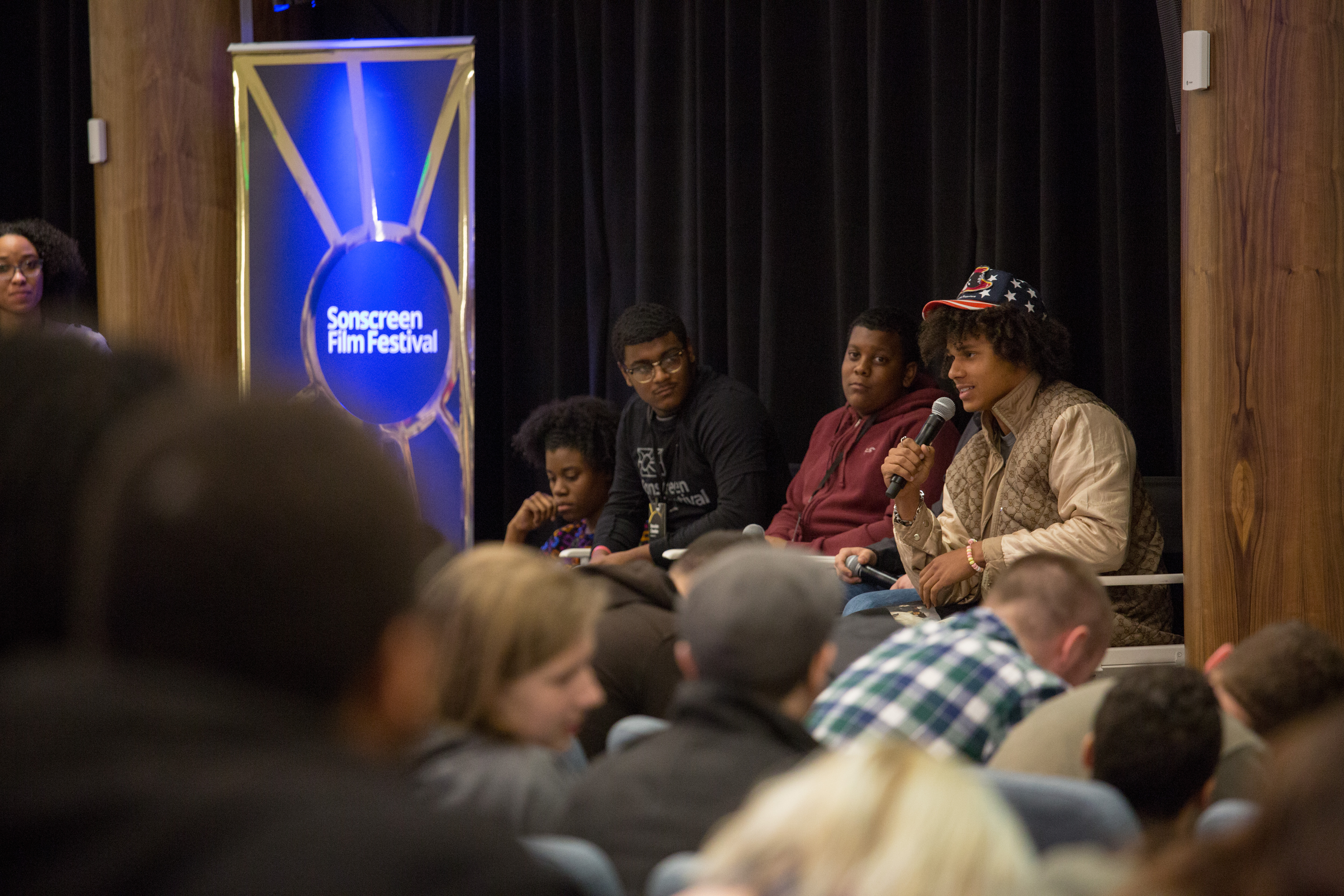 Give some examples of how you see Sonscreen's future in creating and sharing new content.
We have the film festival now, with film screenings, question-and-answer sessions, panels, and keynote presentations. The second part I'd like to develop more fully is the educational component, at the festival and beyond. For example, in January 2018 we sponsored our first miniworkshop for Hawaiian Mission Academy. Hawaiian Mission Academy has a program that is beginning to grow very quickly, but they don't have the same resources as other high schools. We helped sponsor a workshop by Southern Adventist University's film department. Some of its professors came for a two-day workshop.
We want to do more of this, connecting professionals with students, and helping give them access to resources.
The third part is to help create original content. Creating content, scripted drama, short films, feature films, TV shows, etc., takes money. We are blessed with support from the NAD, which helps us fund student attendance to the festival, and we were fortunate to receive a small grant in 2018 from the Versacare Foundation. Part of that grant helped us with the festival; we were also able to fund a short 2018 film on refugees. It was produced by Jefferson Rodrigues, who is a graduate of Southern Adventist University and a Sonscreen alumnus. For this project he worked with students at Southern Adventist University to produce this film on a shoestring budget of $10,000.
That's one of a few original projects we've been developing under Sonscreen Films, the production arm of the festival. And thanks to the NAD, we were able to collaborate with the Walla Walla University Center for Media Ministry, and Rachel Scribner, a graduate student there who adapted the script and produced the NAD's version of the Web series called Arnion, which means "The Lamb" in Greek. Arnion was originally produced by Stimme der Hoffnung, the European Adventist Media Center. The division purchased the rights to adapt this series on Revelation geared for a postmodern and Adventist audience.
The content is incredibly accessible. The grand themes of revelation, of love, of hope, of salvation are highlighted in the series. I've just received what I hope is the final version of the show, and it looks fantastic. It includes 10 eight-minute episodes—short and easy to digest online.
We've applied for another grant and we hope it works out. We are also looking to cultivate more partnerships to get additional funding to develop more original programming. And if we create original programming, we need to put it somewhere for people to watch.
We're working with Haystack TV, which is part of the NAD's Adventist Learning Community, to develop a platform for Sonscreen—a channel where we can stream a lot of this original content. Our goal is to put it someplace where people who want for this type of programming, the audience we want to connect with, will be looking.
What does Sonscreen look like to you in 2020; and what do you see in 2025?
In 2020 I see the quality of the films submitted continuing to improve, and the festival becoming much more competitive in terms of having a film accepted into the festival—where it is an honor just to be accepted because there are so many good film submissions. In 2025 I would like to see the festival itself not only thriving, but Sonscreen Films, the production arm, being able to produce at least a handful of short films and at least one TV series—a scripted TV drama series we're creating that will be available for a mass audience to consume.
For several years now we've been developing a scripted drama in conjunction with Stimme der Hoffnung. It's a TV series about chaplains both in a hospital and in a university setting. What makes the series unique is the premise: we want the chaplains depicted as real people, dealing with real issues and encounters in their work.
These characters aren't perfect people. Chaplains, like any other Christians, have their share of problems, downfalls, so we would show it—make it—as real as possible. That's a series we're developing. Of course, creating a series of this high caliber takes a lot of money. Putting the funding together is a challenge. But we are optimistic that the right funding partner(s) will come along to support this endeavor.
Scripted drama, films, and television programs give us a platform by which we can talk about the gospel in present-day language. We can do this in ways that are real to people who are living through challenges, and seeking something, or Someone, beyond themselves.
— Kimberly Luste Maran is an associate director of Communication for the North American Division.