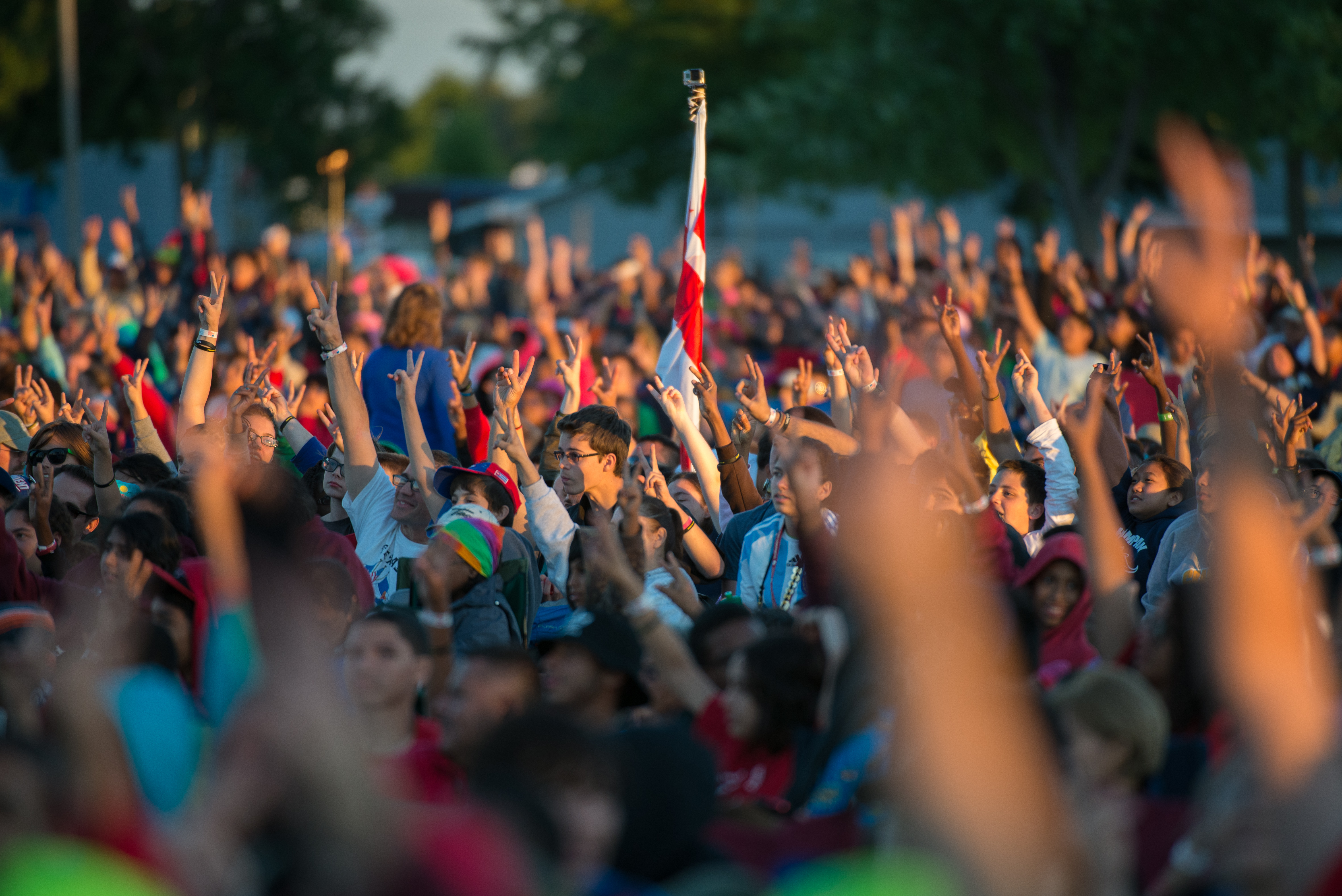 WHAT: More than 55,000 young people representing more than 100 countries will set up a tent city August 12-17 as they attend the Eighth International Pathfinder Camporee at the Experimental Aircraft Associations (EAA) AirVenture Campgrounds in Oshkosh, Wisconsin. 
Themed "Chosen," the five-day camporee, held every five years, is sponsored by the Seventh-day Adventist Church in North America, headquartered in Maryland, and the Center for Youth Evangelism, located in Berrien Springs, Michigan. Pathfinders, a scout-like Adventist youth organization, will participate in pin trading, earning honor patches, marching/drilling exhibitions, archery, talent showcase, and sporting activities, just to name a few.
Pathfinders from all around the world, including those from the United States, United Kingdom, South America, Asia, Central America, and Africa have been planning to attend this camping extravaganza for several years. Some clubs sold pizzas, washed cars, hosted yard sales/flea markets to raise money to attend the event.
One of the most important activities the Pathfinders will undertake are the community service projects. Attendees will assist in 57 local service efforts in the communities surrounding Oshkosh.
"As Christians we are called to serve others," said Paulo Macena, community service/compassion projects coordinator for the camporee. "When Pathfinders participate in community service projects, they learn the joy of service, civic responsibilities, and the satisfactionof a job well done."
Community Service Project Volunteers will be at the following locations August 12-17. These are only a sampling of the 57 community projects:
• Soup Kitchen Salvation Army | Volunteers
• Salvation Army Appleton | Volunteers
• Father Carr's Food Pantry
• Heckrodt Wetland Preserve
• Habitat for Humanity (Oshkosh) Restore
• Oshkosh Public Library
• Riverview Gardens
• Community Clothes Closet
• 49 other community projects around the Oshkosh/Appleton area.

This is the fifth time that the Seventh-day Adventist Church's Pathfinder delegation has visited the EAA campgrounds. In August 1999, the Discover the Power Camporee was held at the EAA campgrounds for the first time.
"The EAA has a proven record of hosting large events and it has a great safety record and a fantastic plane museum, which will provide an educational experience for our children," said Pastor Ron Whitehead, director for the Center for Youth Evangelism and executive director for the camporee. "These are all reasons why we chose the EAA for the Chosen International Camporee."
It takes approximately four years to plan and organize this event. "We really care and value our young people," Whitehead replied. "I've never been so physically exhausted, but I've never been happier to be this tired."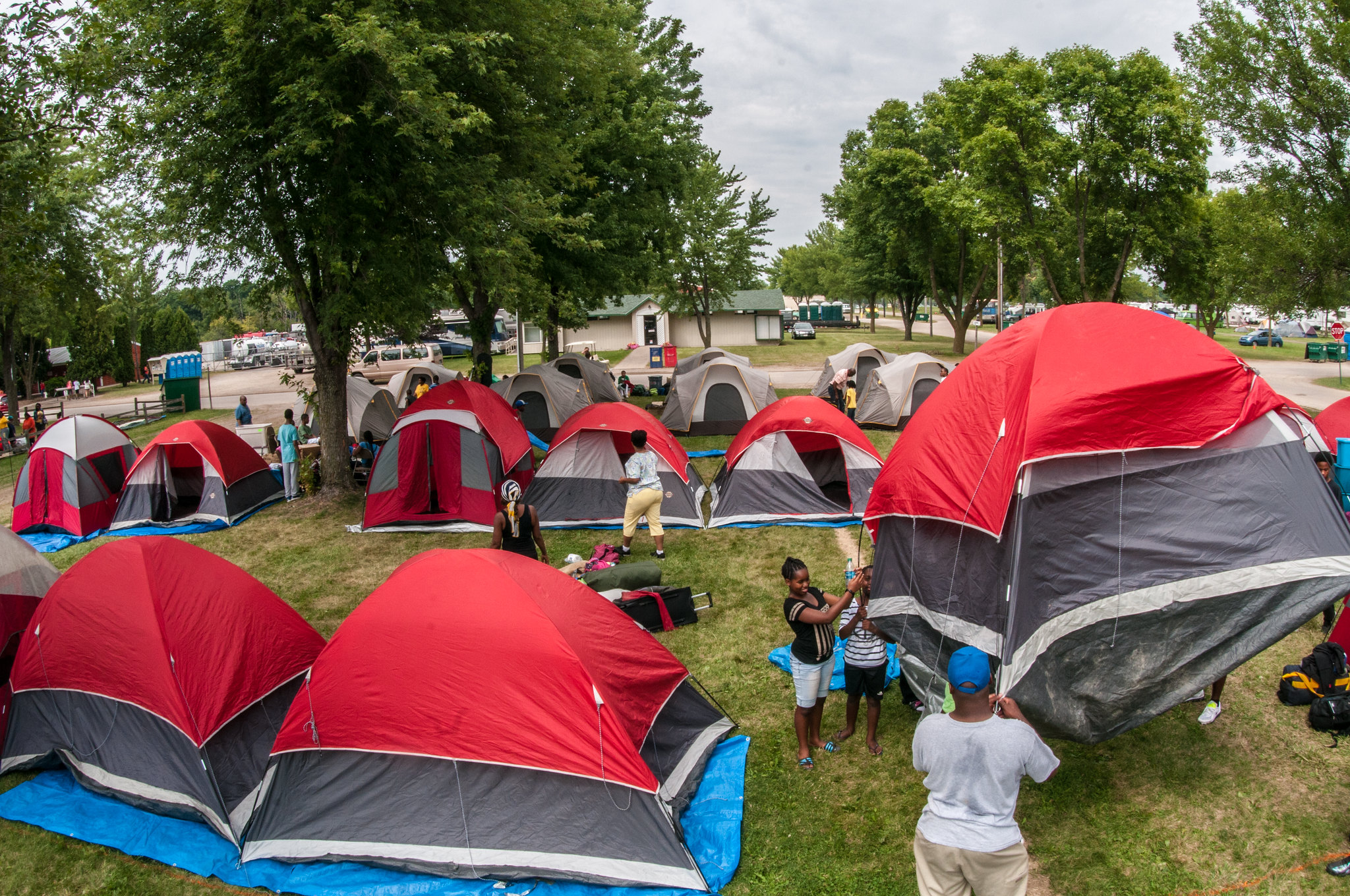 WHEN: August 12-17, 2019
WHO: More than 55,000 youth from approximately 100 countries are camping and attending the seventh annual camporee. Founded in 1946, the Pathfinder Club is a worldwide organization sponsored by the Seventh-day Adventist Church that can be compared to the Boy and Girl Scout clubs. Its target audience is both boys and girls ages 10 to 15. There are approximately 2 million Pathfinders around the world, which includes more than 30,000 Pathfinder Clubs that are operated in 150 countries. The clubs encourage mental, physical, and spiritual growth in weekly meetings. Club meetings consist of group worship and class work for honors, which develops new skills and hobbies.
WHY: The impact the Pathfinders are making on the local Oshkosh community will be positive: community service, disaster relief projects, and outreach.
WHERE: Experimental Aircraft Association | 3000 Poberezny Rd., Oshkosh, WI 54902
CAMPOREE WEBSITE:
For more information about the 2019 Chosen International Camporee, please visit http://www.camporee.org.
FOR PHOTOS OF PREVIOUS CAMPOREES:

 
Visit the NAD Flickr site for photo albums (scroll down) from the 2014 camporee; click here for photos from just one of the days. 
MEDIA CONTACTS:
Julio C. Muñoz, associate communication director
Seventh-day Adventist Church in North America
e-mail: juliomunoz@nadadventist.org
or
Dan Weber, communication director
Seventh-day Adventist Church in North America
e-mail: DanWeber@nadadventist.org
ABOUT THE SEVENTH-DAY ADVENTIST CHURCH
The Seventh-day Adventist Church is a mainstream Protestant church with approximately 21 million members worldwide with more than one million members in North America. The Seventh-day Adventist Church seeks to enhance the quality of life for all people, by adhering to the ideals described in the Bible. Their lives will illustrate both faith in God and the church's commitment to the betterment of all human beings.