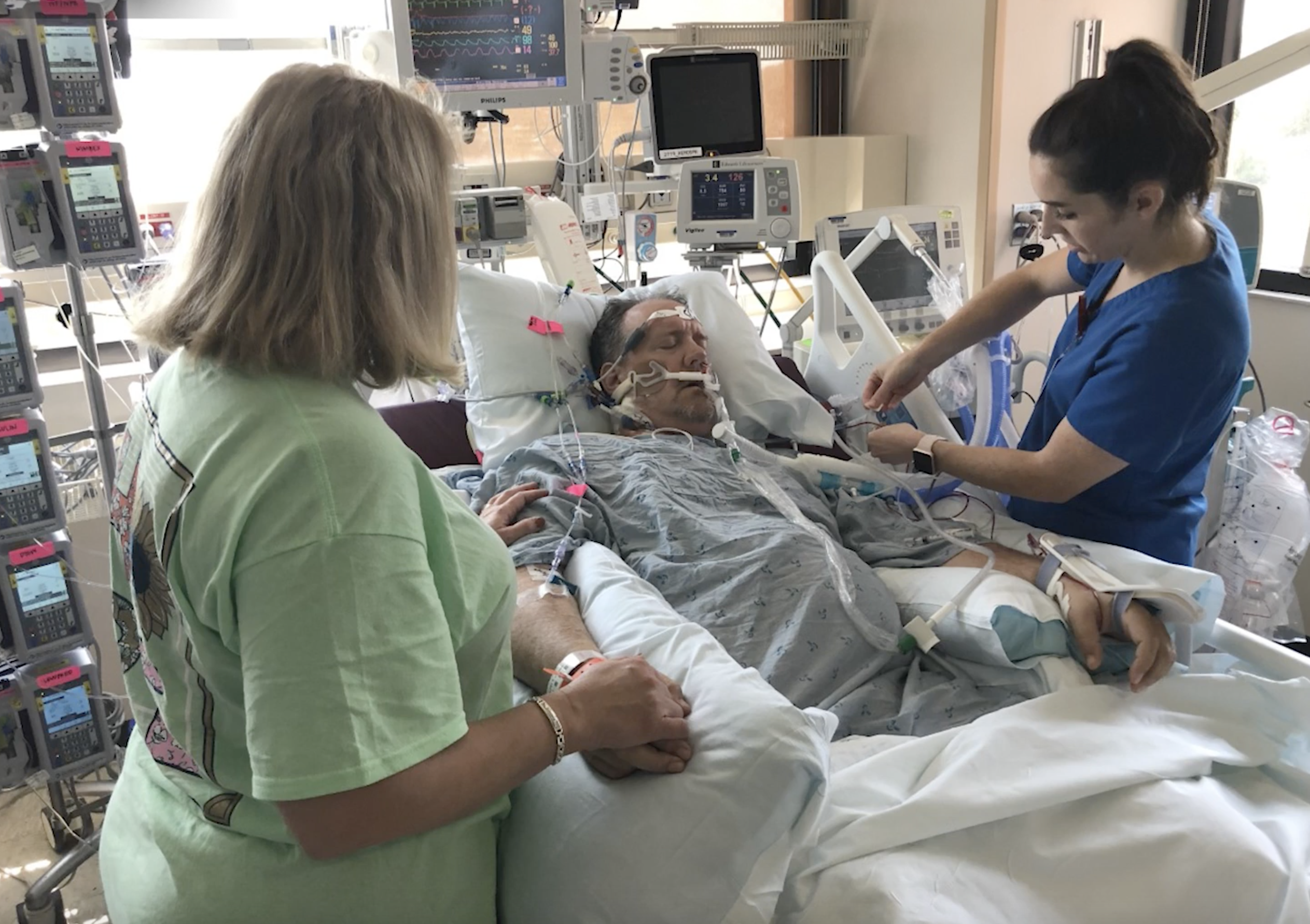 Three years ago, Roy Reid of Longwood, Florida, experienced massive chest pains, which nearly scared him to death.
"I'm asleep one night and wake up at 2 in the morning, and it feels like someone is punching a hole through my chest and just squeezing the life out of my heart," Reid said. "I woke up my wife and told her to take me to the ER."

Reid, then 54, had a stroke on his way to AdventHealth Altamonte Springs ER, and his unresponsive state may have helped lead to the grim diagnosis — an acute aortic dissection: his heart had exploded. Reid was placed on a Flight 1 helicopter and flown to AdventHealth Orlando for immediate surgery.
"It's very important that you have an emergency room team that not only recognizes the signs and symptoms, but then orders the appropriate tests and then continues to keep the patient resuscitated while they are going to the operating room," said Dr. Kevin Accola, executive medical director of cardiovascular surgery at AdventHealth Orlando. "The clock is ticking at that point. If patients are operated on in the first few hours, their chances are much better than if they are operated on in 12 or 24 hours. Certainly, with an acute aortic dissection, when they are also having decreased blood flow to their head, and neck and other organs, it become imperative that they are treated quickly and appropriately."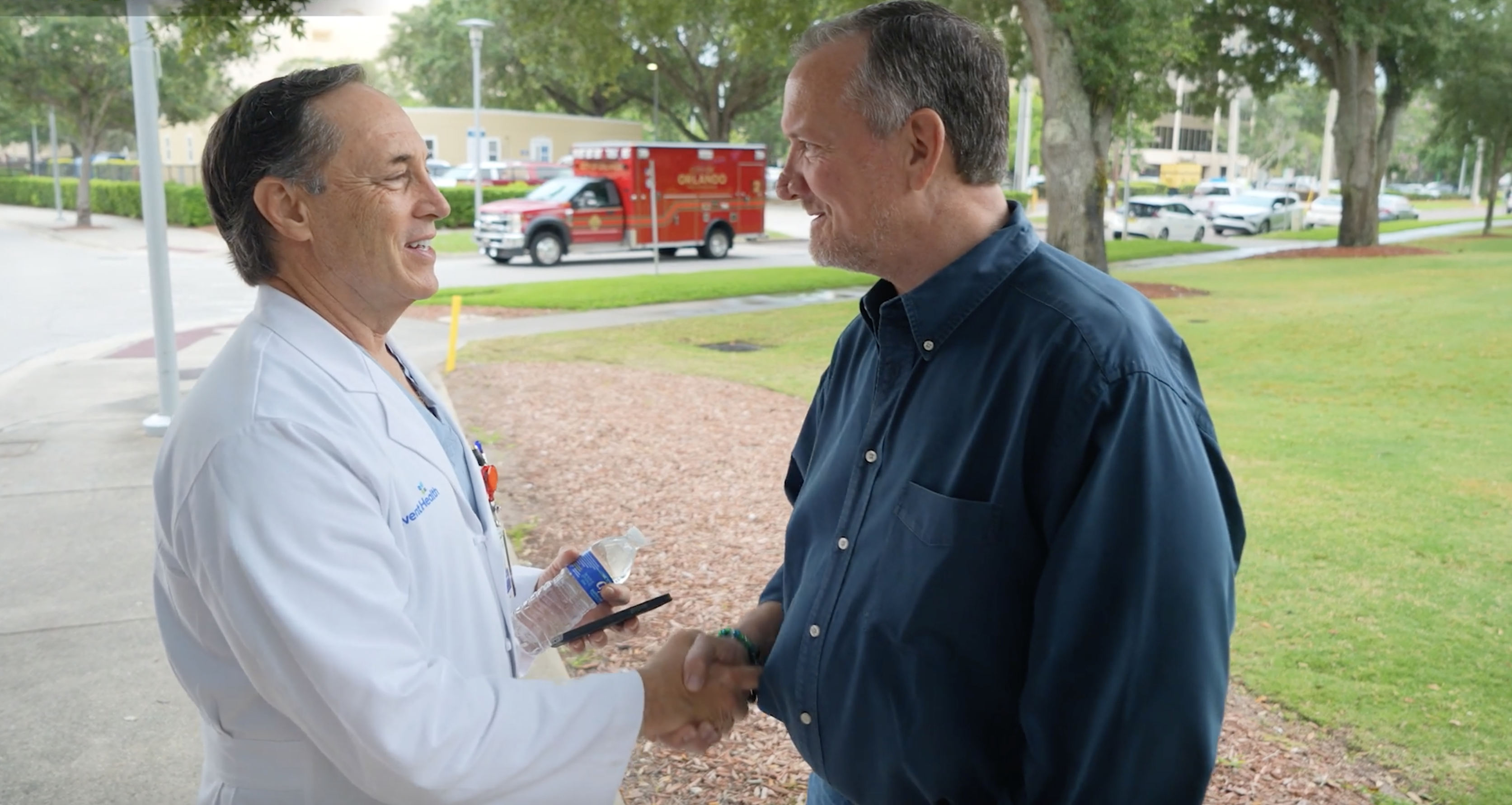 Reid's surgery took six hours, and the results were terrific. He survived and now his heart is comprised of roughly 25 percent synthetic material, but it is intact and functioning well. He has lost roughly 40 lbs., exercises daily and regularly participates in 5K races (he walks them).
"Roy Reid is an inspiration for everyone," said Accola. "Anyone who is overcoming medical circumstances, the way he has approached this, I think is a lesson well-learned."
Reid counts each day since AdventHealth ER physicians and advanced care specialists saved his life.
"We're on day 1,091 now," Reid said a couple months ago. "While I wouldn't wish it on anybody, it's the best thing that ever happened to me … It's been three years, and I'll keep counting each day because it's a gift. It's a story of mission, medicine and miracles … This second life is something special."