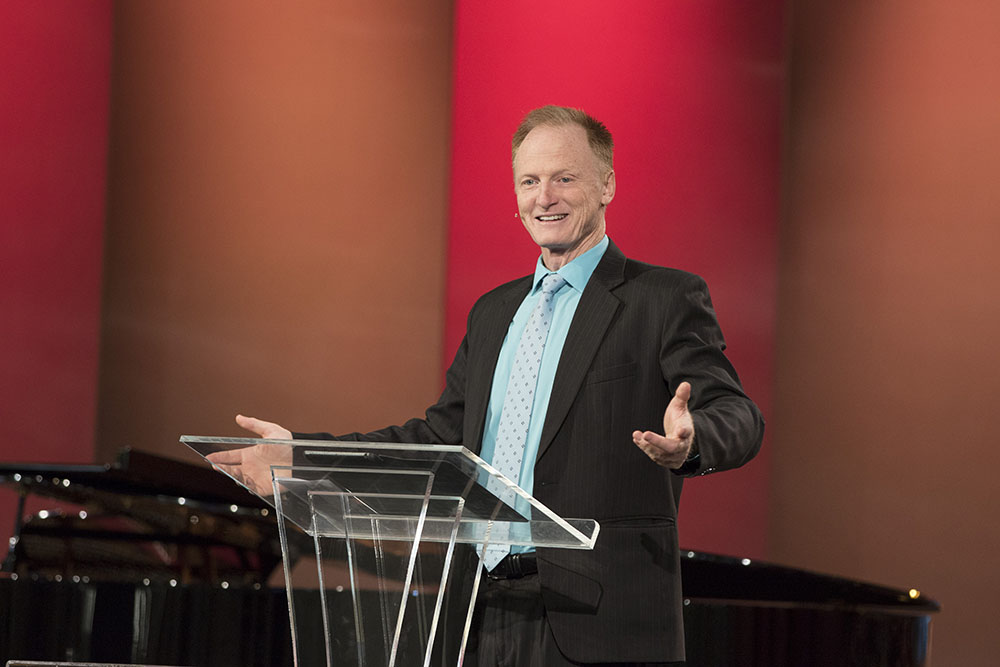 Although the coronavirus disease pandemic has shut down evangelistic meetings all across the country, It Is Written will conduct a virtual, online evangelistic event starting April 17, 2020. The event, presented by Pastor John Bradshaw, It Is Written speaker/director, will reach all of North America. It will be streamed from Collegedale, Tennessee, and churches across the North American Division are invited to be a part of this "life-changing event." The deadline to sign up is April 1.
The month-long series, entitled "Revelation Today: Hope Awakens," is designed to reach people across North America with more than simply the facts of the Bible. Organizers shared that at a time when people are searching for answers and hope is in short supply, "Revelation Today: Hope Awakens" will "present the prophetic message of the Bible while speaking to hearts burdened by anxiety, fear, and uncertainty."
It Is Written is utilizing the latest technology and a large team of online Bible workers to digitally connect with registered guests before, during, and after the event. 
"When it became apparent the coronavirus would shut down our major evangelistic outreach in and around Indianapolis — meetings for which we had been preparing for two years — God demonstrated that when He shuts one door, He often opens another," said Bradshaw. "Dozens of events around the country have been canceled or postponed. We see God providing a way to make this a bigger and more effective outreach event than we could have imagined — at a time when people are not distracted by sports, school, and work events."
Churches are encouraged to partner with It Is Written to reach people in their local areas through direct digital marketing. The interactive meetings will be viewable on mobile devices and online.
"God has promised to pour out the Holy Spirit without measure," said Yves Monnier, It Is Written Evangelism director. "We're seeing God turn tragedy into a time of triumph for Christ and the gospel."
To find out how your church can join the campaign, contact Yves Monnier at yvesmonnier@iiw.org; or 661-241-0030 by Wednesday, April 1. For more information, visit www.itiswritten.com/hopeawakens.
— Cassie Matchim Hernandez is Marketing Assistant for It Is Written.