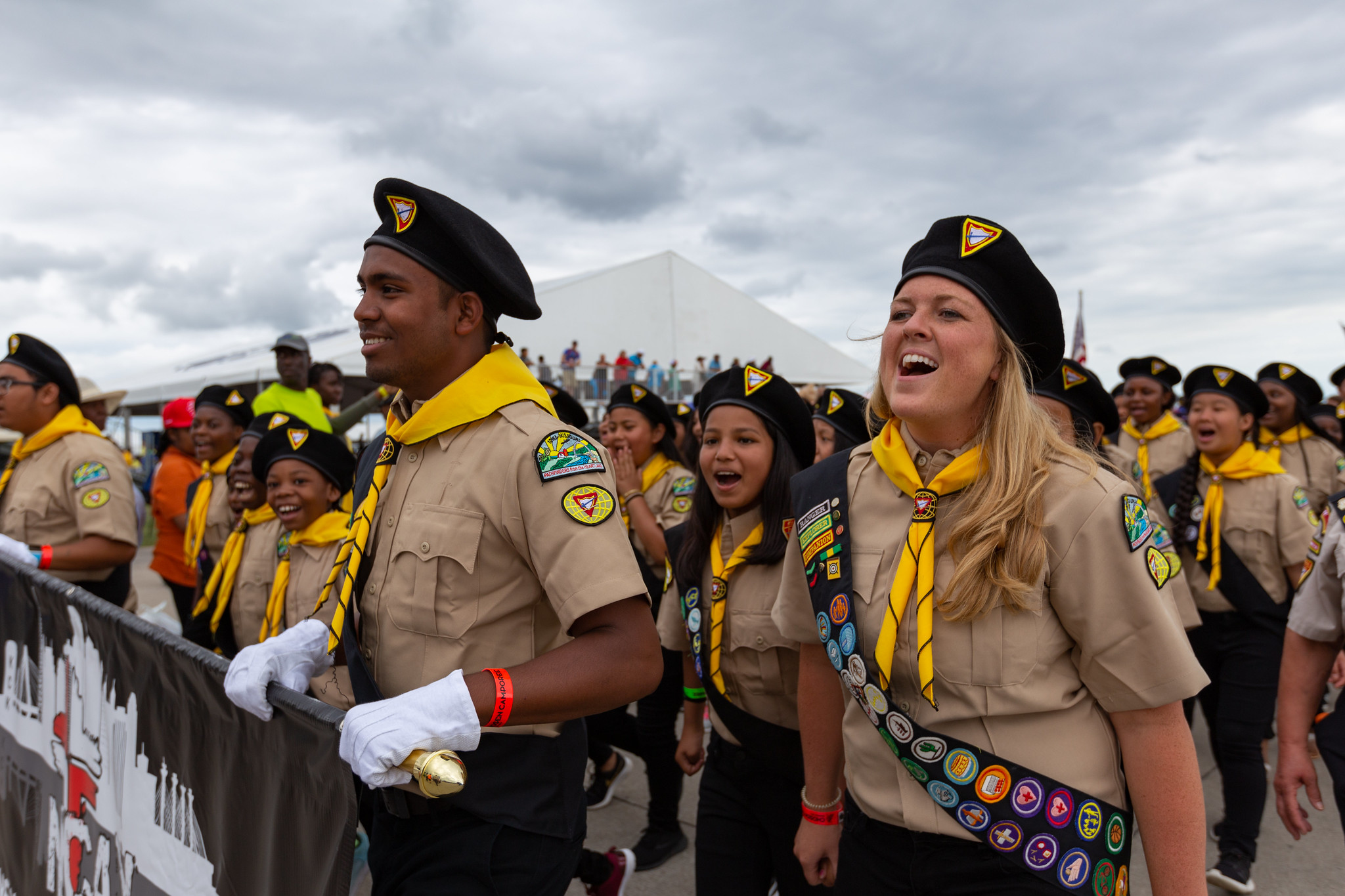 During Anna Coridan's freshman year at Union College in Lincoln, Nebraska, she signed up to be a student missionary the next year. She chose Chad, but God opened the door for her to go to Nepal. Her year there teaching English and science, and volunteering at a hospital, turned into an inspiring adventure — and she determined to return to Nepal after she completed her education.
In 2014, after graduating from Union with a B.S.N. in nursing, Coridan immediately landed a job at AdventHealth Shawnee Mission in Kansas. But she didn't forget her love for Nepal and her dream to return.
One Sabbath her friend Emmanuel Valenzuela and his wife invited her to go to church with them. As they drove through Kansas City, Emmanuel mentioned, "I play soccer with a lot of Nepali kids. You should tell them you lived in Nepal. They'd be excited to know you speak their language."
"No, kids should not be talking to strangers!" Coridan replied.
Emmanuel drove by the park anyway, but there were no children in sight. On the way home from church, though, Emmanuel spotted some kids on the street corner and whipped into a parking lot. "Those are some of the Nepali kids I play soccer with," he said, literally pushing her out of the car.
Coridan approached and began to talk to them. One Nepali girl introduced her to her mother, and they decided to get together the next day to cook some native Nepali dishes. During the eight hours Anna spent with that family, they took her to visit a relative, who had been hit by a car and recently discharged from the hospital. Coridan discovered that the discharge instructions were in English, and they weren't able to read or understand them. That was something she could help with, including changing the bandage on the woman's wound.
As she drove home that night — after feeling like she'd spent a day in Nepal — Coridan began to cry. "Here I've been praying to go back to Nepal and not seeing the people in front of me," she realized.
And so she began her next mission adventure — in Kansas City. Through a series of events, God opened the door for her to move locations to an apartment complex in the city packed with refugees from Nepal.
Neighbors from Nepal
One night when Coridan returned from work, she was so hungry, but she also wanted some company to eat with. She looked at the door across the hall and thought, If this were my family, I would go over and eat with them. We're all God's children, so I should treat them like family.She picked up some oranges from her apartment and knocked on the neighbor's door.
That's how she made friends with Mani, a young woman about her age. Mani added apples to their snack, and they spent an hour together that first night. "I realized that refugees are very lonely," Coridan says. "They live in silence when they don't speak English. They are stripped of their culture, their language, their home. Everything they have to help them function is gone."
Soon Coridan made another new friend, a teen boy named Aadesh. He proposed an idea: "We should start a youth group." Coridan agreed, having realized that the kids needed opportunities to experience something different from what was in front of them.
Aadesh invited five of his friends to join the group, and one of them, Bivek, came up with the name New Change for Youth (NC4Y). Friends invited friends, and before long Coridan was leading a large group of kids. They played soccer together and won first place in a tournament.
Then the Iowa-Missouri Conference agreed to sponsor the club to attend the West Lenexa Seventh-day Adventist VBS soccer camp. They bused 45 kids on a 45-minute drive from the apartment complex every evening for a week. After the event, Coridan realized, We can't just walk away from these kids.
"We should start a Pathfinder club," her father suggested.
Again, Coridan hesitated. "The group isn't associated with any church, and most of the youth are not Christian," she pointed out. Some were Buddhist, some Hindu."Besides, I don't know much about Pathfinders!"
That's when she was introduced to Anne Wham, a retired youth director for Dakota Conference, whom Coridan describes as having "a heart for youth and a missionary spirit."
Anne asked Coridan, "Where are you in the process of starting the club?"
"We have the kids," Anna replied.
"That's a great place to start!" Anne encouraged.
They exchanged numbers and set a time to meet, and from then on they worked side-by-side to begin a Pathfinder club. In fact, Anne says that her mission statement is Psalm 71:17, 18: "Oh, Lord, I have served You from my youth. Now that I am older and gray, please do not forsake me until I have declared Your grace and Your strength to the next generation and everyone who is to come."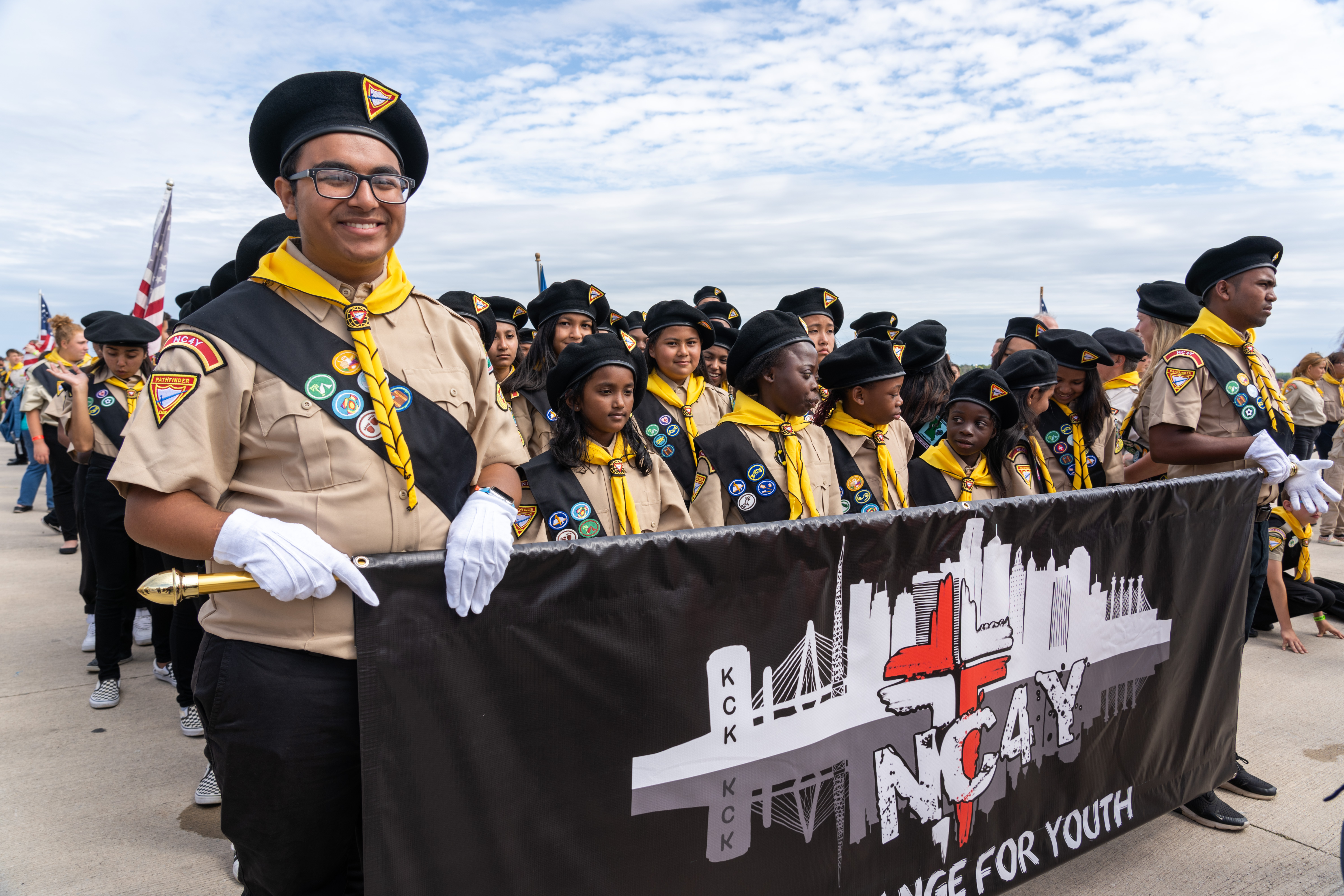 Oshkosh Dream
That first year the club consisted of 36 Nepali kids. The next summer they were again invited to the West Lenexa VBS, and kids from many different countries jumped on the bus at Anna's apartment complex. By the end of the week there were 70 kids going to the VBS on their bus.
"That was a huge changing point," Coridan recalls. "I know the Nepali culture and understand a lot of the language. But now we had kids from other cultures and languages."
The NC4Y staff of nine started praying, and Coridan's father suggested, "Maybe it's time for an international club." Yet some of the new attendees spoke Swahili and Burmese, languages her staff did not know. And then miraculously a family from Kenya who spoke Swahili and a family from Myanmar who spoke Burmese joined the leadership team, giving them the very languages they needed.
Now the club has 54 Pathfinders from eight different countries: Nepal, Democratic Republic of the Congo, Uganda, Tanzania, Syria, Thailand, Myanmar, and the United States.
With a truly international club, could they dream of attending the Chosen International Pathfinder Camporee in Oshkosh, Wisconsin? The NC4Y team created a budget and realized they would need $36,000 to go, enough for tickets, tents, uniforms, transportation, food, etc. They had $10,000, so they still lacked $26,000.
Again the staff prayed, wondering if going to Oshkosh was worth it for the amount of money it would take. But Coridan realized, "The environment where the kids live is full of crime, drugs, and gangs. We felt convicted that a week away seeing something different could change their lives and help them know that they belong to something big."
They decided that if God opened the door, they would go. Then the CEO of AdventHealth Shawnee Mission told Anna about a couple in the Kansas City area who invested in young people. A meeting was set up for March, but by that time the camporee tickets had all been sold.
"Should we cancel the meeting?" Coridan wondered aloud.
"No, it's not over yet," Coridan's mother encouraged her. "If God can provide the money, He can provide the tickets."
They went forward with the meeting, and 24 hours later the couple completed the entire budget. Now how could they possibly get the 78 tickets they needed?
Anne reached out to Ron Whitehead, executive director of the Chosen International Camporee, and through much prayer the tickets were found. Sunnydale Adventist Academy also heard their story and supplied a bus and bus driver for free.
"Every step has been impossible," Coridan says with a smile, "but God provides at just the right time and when you need it most."
Anna Coridan, the missionary to Nepal and Kansas City, can't get a photo alone — and she doesn't want to. The youth crush around her, and her committed team members stand with her. They recognize someone answering God's call and following Him as the doors open, the waters part, and the ball drives over the goal line. They've seen God work out the impossible, and they want to be on His team.
— Lori Peckham is a communication professor at Union College in Lincoln, Nebraska.