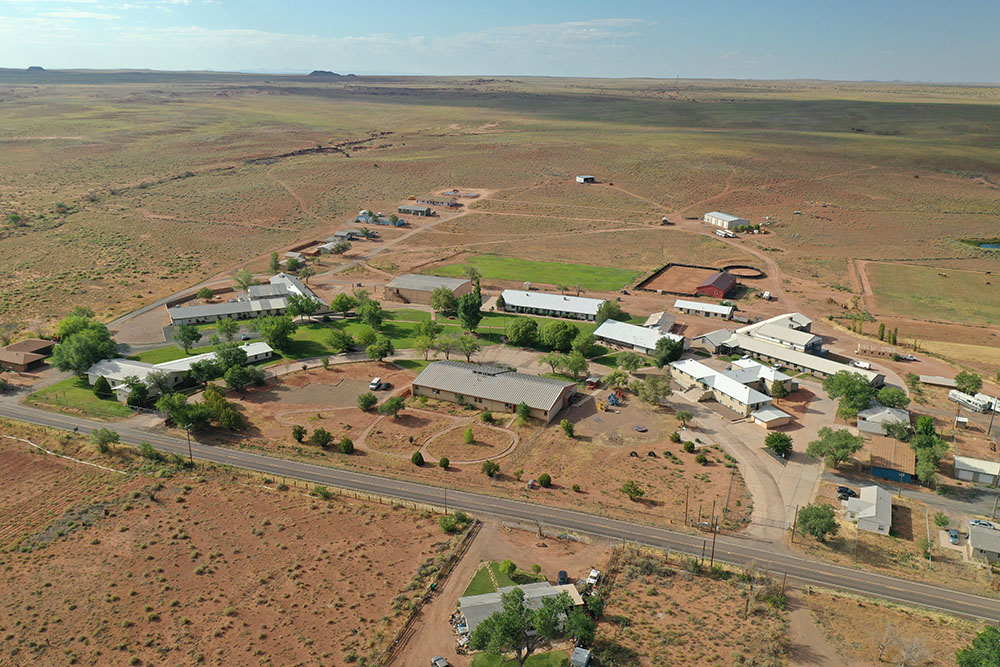 On August 28, 2022, 17-year-old student Kiarra Alma Gordon was killed and six others injured during an accident involving a bus from the Holbrook Indian School (HIS) in Arizona. According to the Arizona Department of Public Safety, the bus slowed down in traffic near a rollover crash when it was struck from behind by a semi-truck. The bus, transporting a group of staff and students on a field trip to Window Rock, Arizona, was pushed into the vehicle in front of it.
"I am finding it difficult to find the right words to express our grief on the loss of our dear student Kiarra. She brightened our world. I continue to pray for our students who were injured and for all the students and staff who were on the bus," said Pedro Ojeda, principal of Holbrook Indian School, who issued a joint statement about the incident with Berit von Pohle, HIS board chair and Pacific Union Conference vice president for education, on August 30 (statement is below).
Gordon, from the Wide Ruins on the Navajo Nation, was a talented young woman who loved sports and was focused on her education. The six other students were treated at Flagstaff Medical Center; three were released after medical evaluation, and three remain hospitalized in stable condition. The families ask for privacy.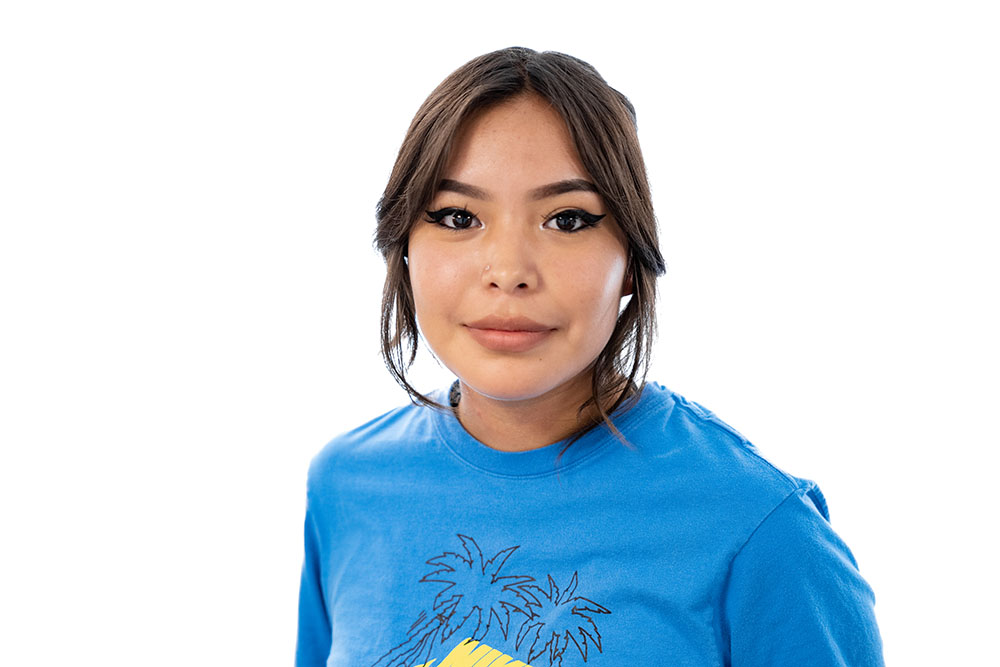 Trauma therapy counselors and chaplains are currently assisting students and staff at Holbrook Indian School. The HIS board has established an accident assistance fund to benefit all of the students affected by this tragedy. And the Pacific Union Conference has made a donation to the Gordon family to cover the cost of funeral expenses.
"This is a challenging time for our school; I know our belief and faith in Jesus will carry us through these times," Ojeda said. "We have been humbled by the outpouring of love and prayers for our school community. Please continue to keep us in your prayers."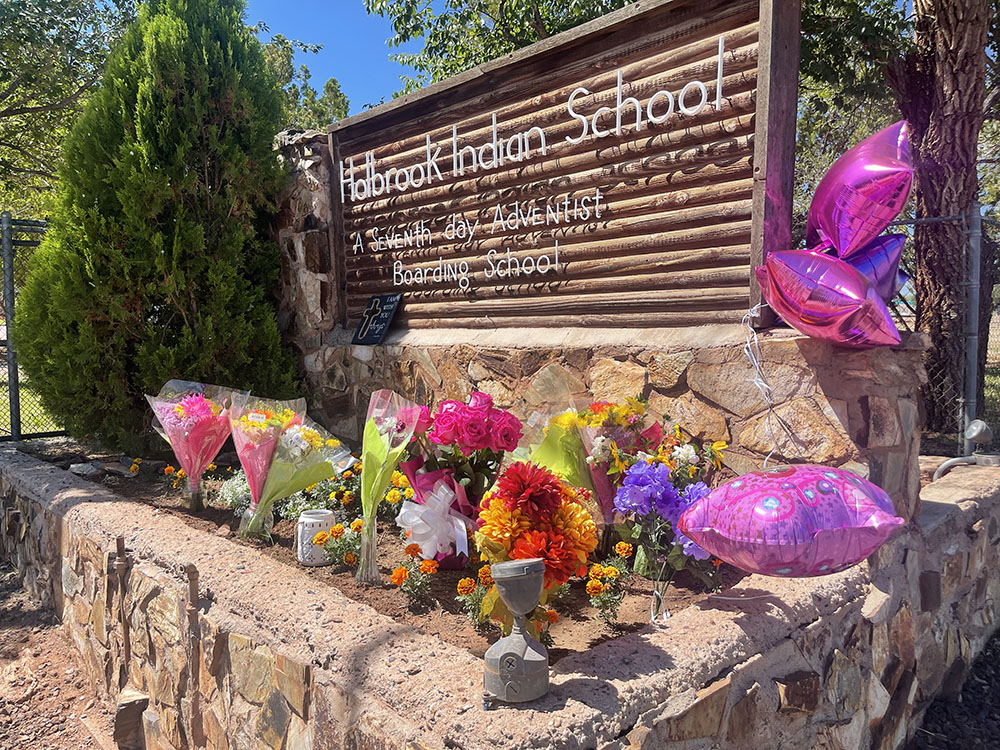 Bradford C. Newton, president of the Pacific Union Conference of Seventh-day Adventists, issued the following statement on Aug. 29: "Our hearts were broken as we received the tragic news of the death of one of our precious students at Holbrook Indian School. Our prayers are with each member of the families impacted by the injuries and the loss of life that resulted from the bus accident on August 28. There are no words to express the grief and loss that come from this tragedy."
Newton continued, "The community of care at Holbrook Indian School is so important to this unique and enduring ministry. We pray for each of our students, our faculty and staff, and for everyone who has been impacted that God's great love will be a source of comfort and strength as they confront this crisis together."
[Click here to find out more about Holbrook Indian School.]
— Holbrook Indian School and Pacific Union Conference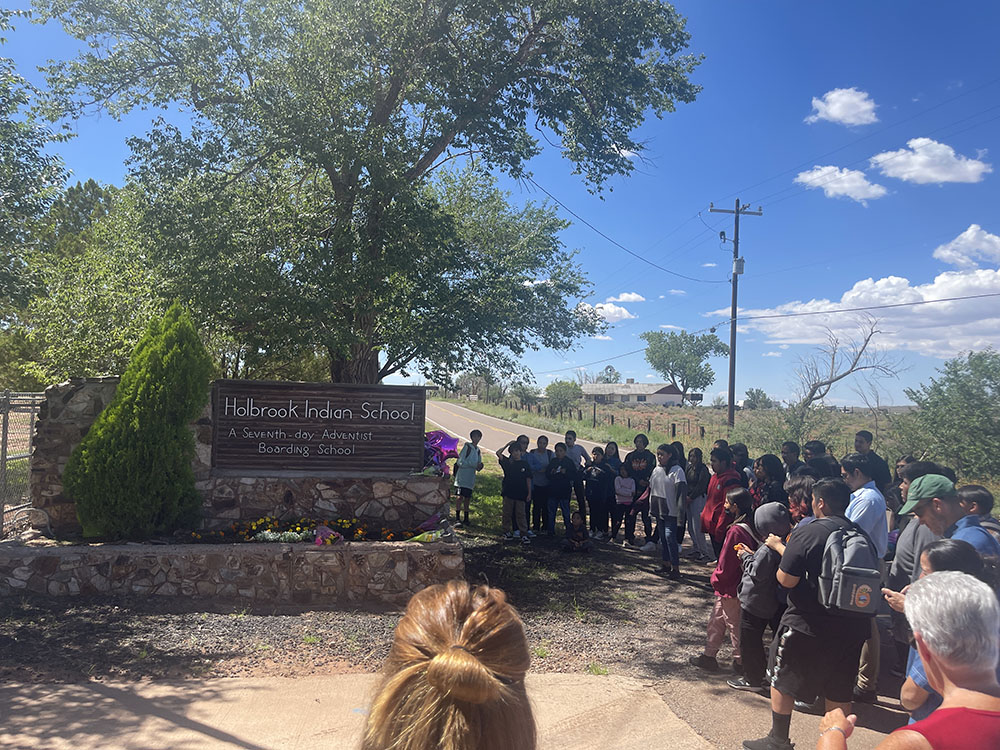 Statement from Pedro Ojeda, principal, and Berit von Pohle, board chair, Holbrook Indian School
August 30, 2022
Each student at Holbrook Indian School has a place in our hearts. Every aspect of our educational and enrichment program at HIS is designed to help our students fulfill the promise of their young lives and prepare for the future they desire.
The bus accident on August 28, 2022, which injured six of our young people and caused the death of 17-year-old Kiarra Alma Gordon, profoundly impacts us as educators, parents, and mentors. Our campus family and extended community are deeply impacted by this tragedy. Today our board of trustees joined with the campus family to console one another and pray for God's comfort. It was an important moment to affirm that we are a community.
Kiarra Alma Gordon was an 11th-grader from the community of Wide Ruins in the Navajo Nation. She was a talented young woman who loved sports (especially volleyball) and who was focused on her education. Kiarra brightened our campus and was loved and admired by her family and her classmates. Our entire campus community regarded her with affection, and she will be greatly missed.
This is a challenging time for our school and for the parents and families of our students. We are humbled by the outpouring of love and prayers, and we seek your continued support. In the love of Jesus we find solace and hope.
Pedro L. Ojeda, M.ED, Principal, Holbrook Indian School
Berit von Pohle, Ed.D., Chair, Holbrook Indian School Board of Trustees, Vice President of Education, Pacific Union Conference