On March 6, 2022, Holbrook Indian School celebrated 75 years of operation. Current and former staff and students welcomed representatives from the Pacific Union Conference (PUC) and the North American Division (NAD) to commemorate the historic event.
The program, which can be viewed on the school website, featured musical numbers, including a student ukulele group and choir, greetings from General Conference president Ted Wilson, and NAD president Alex Bryant, stories from school administrators and alumni, and a closing prayer in both English and the Navajo language. Brad Newton, PUC president, spoke on the importance of HIS ministry to Native Americans as part of the greater work of the Adventist church. Several honorees were presented with gifts of Native pottery. The school also screened a video entitled HIS Then and Now, which is available to watch online.
Many students of Holbrook Indian School (HIS) have experienced poverty and trauma. In response, school faculty and staff have created a curriculum they call MAPS to help students develop their mental, artistic, physical, and spiritual acuity as they grow academically and prepare for college.
The school also emphasizes Native culture, including Native-taught classes in Navajo language and government, and coursework in indigenous art and sustainable farming practices.
According to several school publications, the story of HIS begins in 1941, when Marvin Walter, a missionary working for the Arizona conference, set out to learn how he could help the Navajo community. Walter spoke with the people and learned that they wanted their children to receive an education.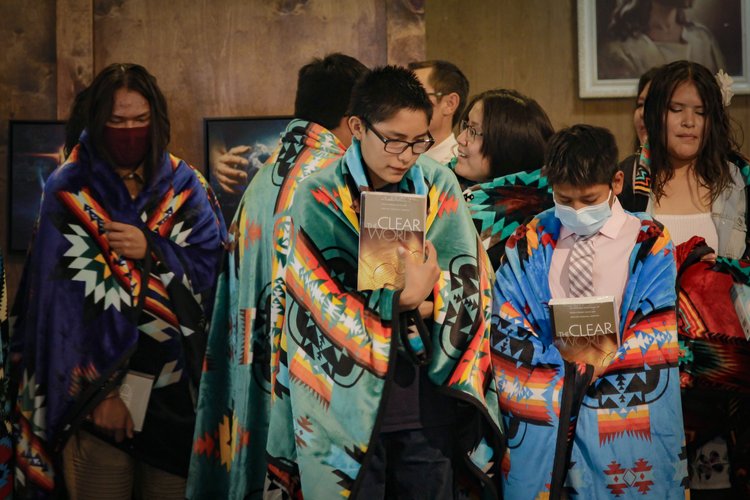 Native people were naturally distrustful of off-reservation boarding schools due to the brutal human rights violations and cultural erasure that had happened at government-sponsored "residential schools" up until the 1930s. By the 1940s, the Indian Boarding School movement had mostly died out.
Walter and his wife Gwendolyn wanted their boarding institution to be an alternative to government-run schools, presenting lower cost, Christian education, and offering native people "a way out of the crushing poverty that plagued (and continues to plague) the Navajo Nation," several faculty members wrote in an article for The Journal of Adventist Education.
And so, in response to the Native community's desire, the Walters moved to Holbrook Arizona in 1945 and built the mission school that would become HIS. The first class began in 1946, with 30 students.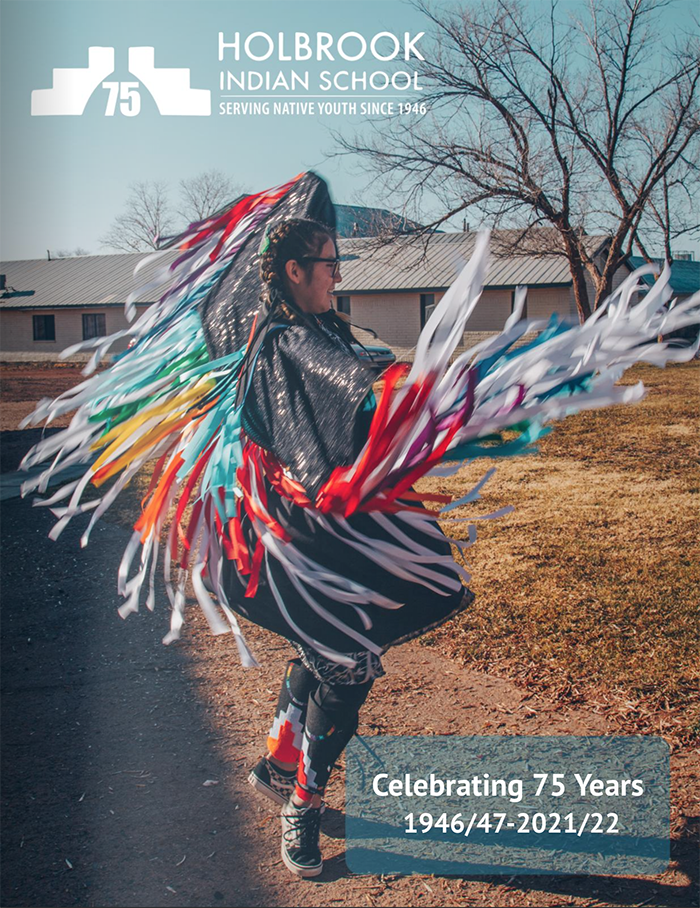 "Throughout the past 75 years, students from many Nations have come to Holbrook," the school stated. "Students from HIS have become nurses, teachers, pastors, accountants, dentists, welders, private business owners and have served in the U.S. military." A former student named Charlotte Beyal became the first Navajo, and first female, judge magistrate in Flagstaff, Arizona.
At the request of tribal elders, HIS has worked in recent years to connect students to their culture. "Something amazing … is how supportive they are of cultural identity," Jolena Johnson, a former HIS student, told The Journal of Adventist Education.
The majority of students at the school are Diné (the people), the Navajo name for members of their nation. Sam Hubbard, a Diné faculty member, teaches classes in Navajo government and the Navajo language, Diné Bizaad. "We want them to not feel ashamed of their Native heritage," Hubbard said.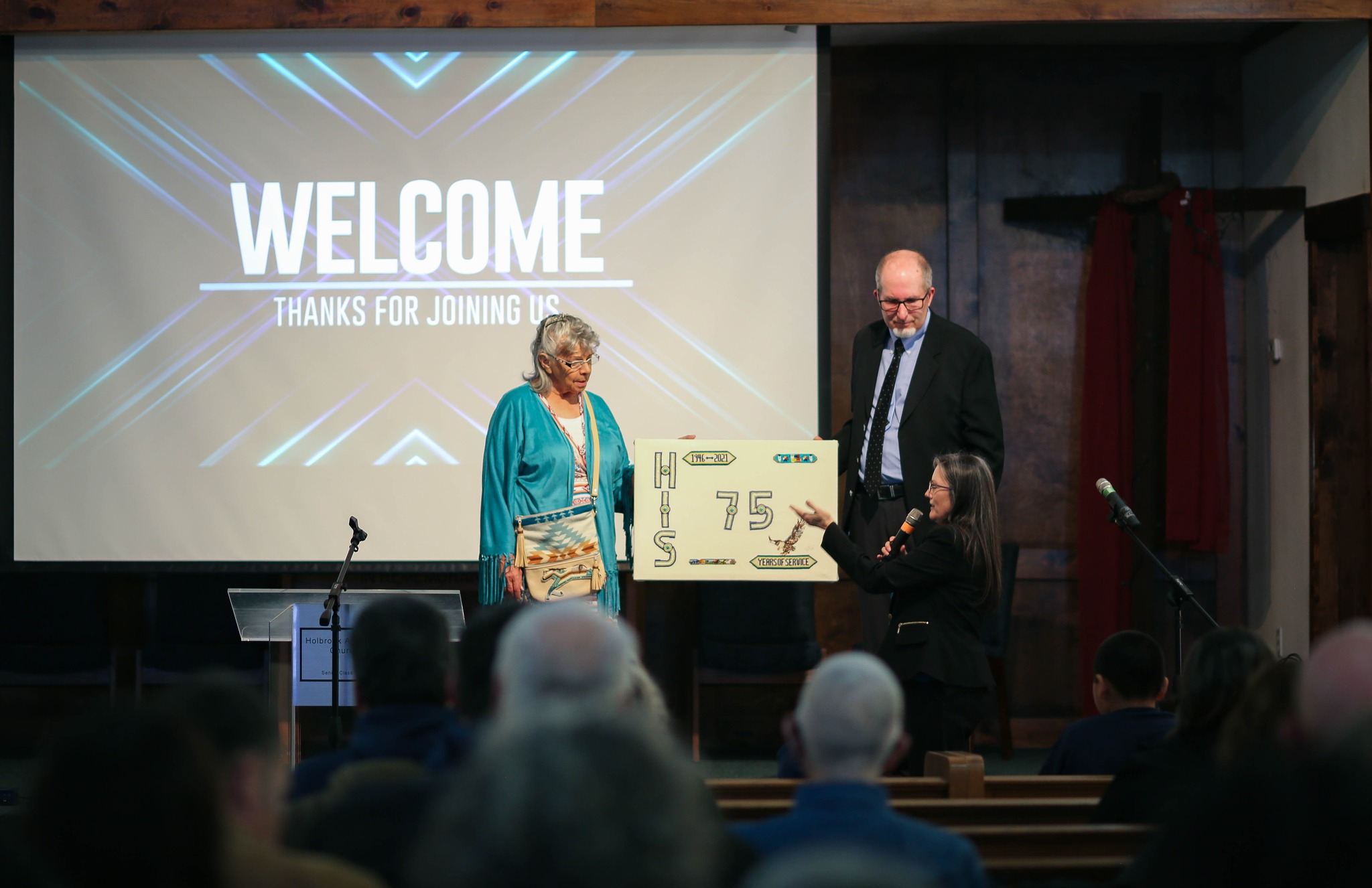 Faculty members also remain sensitive to Native culture in their presentation of spiritual themes, emphasizing choice and common beliefs. Most Native traditions teach of the existence of the Creator, and HIS introduces young people to Jesus as their Creator, a personal being who loves them.
At the anniversary celebration, Jovannah Poor Bear-Adams, an HIS graduate who later became school vice principal, thanked HIS for helping her escape from a cycle of poverty and abuse, to change her life, and that of her children.
"Today we are happy and humbled as we see a number of our students fulfilling their potential," the school shared in its 75th anniversary announcement. "Not only are they choosing to break the cycle, but have also gone on to help others learn to do so."
"My children have not known hunger, they have not seen abuse, they have not been afraid to go to sleep at night the way that I have," Poor Bear-Adams said during the anniversary program. "And the biggest thing, again, is my children are growing up learning a true picture of what Jesus Christ looks like."
— Rachel Scribner writes for the NAD Office of Communication.